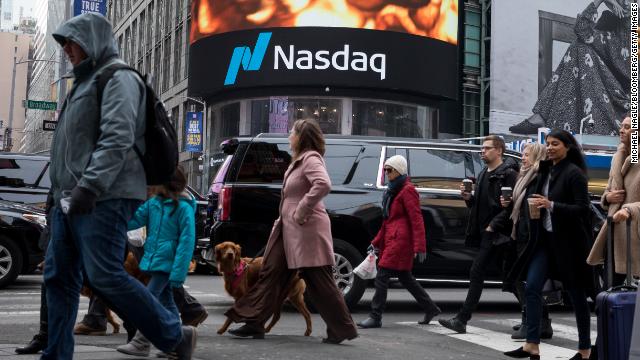 The Nasdaq Composite fared the worst among major US stock benchmarks today.
Even as the Dow and the S&P 500 bounced back from their worst levels of the day, the tech-heavy Nasdaq remained sharply lower, closing down 1.3% for the day and 3.9% lower for the week. It was its worst weekly performance since December.
The next round of US tariffs on Chinese imports will hit consumer products like computers and iPhones. Those items could get more expensive, depending on whether the producers decide to pass down the additional costs to the consumer.
The tariffs could deal a blow to Apple's (AAPL) iPhone sales, shaving off between 6 million and 8 million in the United States, according to Wedbush Securities technology analyst Dan Ives.
Chipmakers are also getting hit. Intel (INTC), Qualcomm (QCOM) and Advanced Micro Devices (AMD) have all said that the trade spat between Washington and Beijing, as well as restrictions on doing business with Chinese tech-giant Huawei, is weighing on their bottom lines and forecasts.