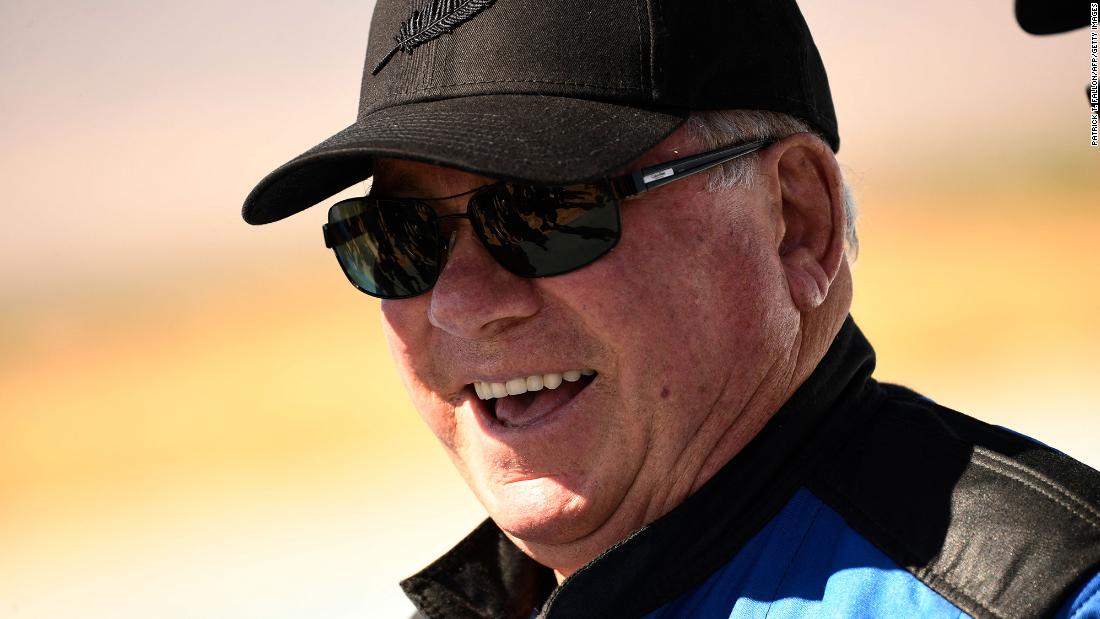 William Shatner's journey into space this morning is much bigger than tourism for the ultra-wealthy but a symbol of the power of the human imagination, Adam Frank, a professor of physics and astronomy at the University of Rochester, said today.
"It's really a testimony to the human imagination ... the power of science fiction and the stories it tells us about a hopeful human future," Frank told CNN.
Frank went on to suggest that Shatner, an actor best known for his portrayal of Captain James T. Kirk on "Star Trek," served today as symbol for humanity's extraterrestrial hopes and dreams.
"Who is William Shatner?" Frank asked. "He's just an actor, but James T. Kirk, he is...a part of our imagination about a vibrant human future that includes space, so I think that's really the importance of James Kirk being in space today." 
Frank went on to say he hoped that as mankind continues to fix its gaze again on the heavens, it might become easier to come together to solve problems on Earth.
"You'll have enough of humanity recognizing that the Earth is the only home," he said. "You cannot mess with the planet." 
"We have so much science... and climate denial that the more people can understand that there is this thin, thin veil that separates us from the cold death vacuum of space...Kirk is right...the faster we're going to be able to take care of the problems we have on Earth," he said.