Starting at $299, the Oculus Quest 2 is the best stand-alone VR headset money can buy. Between the stylish yet comfortable aesthetic, innovative controllers, visually impressive specs and massive library, it's ushered in a revolution for interactive entertainment.
New users who've managed to acquire one may be overwhelmed by the sheer number of games on the platform, which run the gamut from intense workout titles to new takes on classic games. To help make the selection a bit easier, we've assembled some of the best Oculus Quest 2 games you can buy right now.
Beat Saber ($29.99; oculus.com)
Beat Game's Beat Saber is the ultimate VR rhythm game experience, so much so that Meta acquired the Czech developer, and it's easy to understand why. Across several difficulties, players swing their glowing sabers to the rhythm of its diverse selection of licensed tracks. For greater difficulty, there's even a 360 mode to tackle beats all around the player. Music includes top-charting artists such as Lady Gaga, Billie Eilish and Timbaland, with new free and paid content being added regularly.
Pistol Whip ($29.99; oculus.com)
Pistol Whip is a unique on-rails shooter that finds inspiration from gun-heavy action films, including "The Matrix" and "Equilibrium." Visually, the game utilizes this stylized polygonal look that has to be seen to be believed. Players shoot through 28 various scenarios to the beat of its high-energy soundtrack as they dodge bullets. Besides being an absolutely bonkers experience, there's a nice workout to be had here as well. There's also some respectable replay value due to plentiful gameplay modifiers and weapon types that can be unlocked by playing.
FitXR (free with in-app purchases; oculus.com)
Formerly named BOXVR, FitXR still features various boxing exercises but has also been expanded to offer dancing and high-intensity interval training (HIIT). All exercises available feature music ranging from various genres from rock to hip-hop. To help players on their workout journey, FitXR also features a phenomenal tracking system. Taking things to the next level is online multiplayer just in case friends want to join in. FitXR users looking to have a fully realized workout will need a $9.99 monthly membership after the free seven-day trial ends. Those who go the free route will be stuck with three tutorial classes for the boxing, dance and HIIT studios.
Arizona Sunshine ($39.99; oculus.com)
A survival horror shooter with a quirky sense of humor, Arizona Sunshine is short yet action-packed. The game's 25-plus weapons feel great, and the interactivity is well done. Most importantly, the multiplayer offerings are pretty neat. Not only can you play the entire campaign with friends in co-op mode, but there's also a horde mode for up to four players. Though released in 2016, the game's colorful visual style holds up despite some dated graphics.
Resident Evil 4 ($39.99; oculus.com)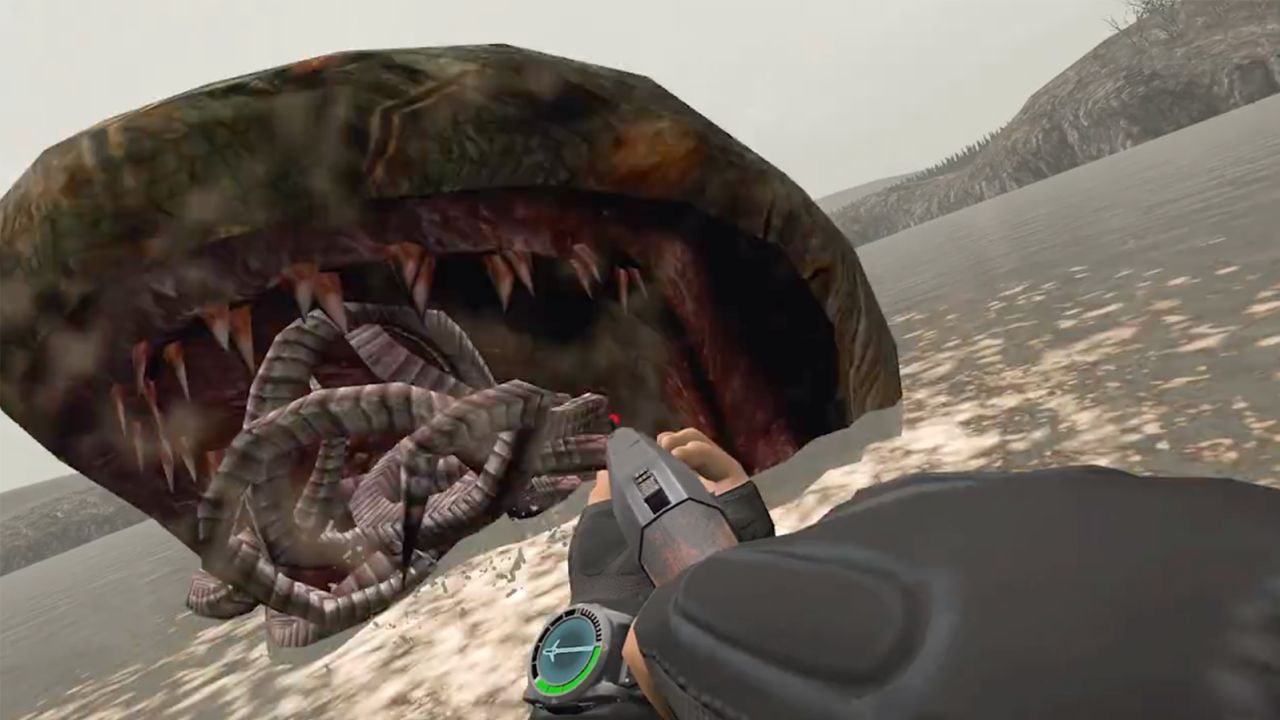 More so than any entry within the Resident Evil series, Resident Evil 4 set a nearly unattainable standard in gaming when released in 2005. The story of Resident Evil 2 protagonist Leon Kennedy fighting to rescue the US president's daughter from a mysterious cult is still a breathtaking experience. Though the game has been ported on many platforms from the Nintendo Wii to HD-generation consoles, the Oculus Quest 2 edition of Capcom's survival horror action title feels fresher than ever with its first-person view and gameplay enhancements like the ability to finally move while shooting.
Eleven Table Tennis VR ($19.99; oculus.com)
Offering what publisher For Fun Labs dubs as the most realistic table tennis simulation the world has ever seen, Eleven Table Tennis is simple in both execution and style. There are three settings that players can choose from, including an apartment, a ski lodge and an arena where players can set up matches for single player or online multiplayer. Eleven Table Tennis VR includes minigames like wall play, and even has a beer pong mode. There's something incredibly next-gen about playing beer pong with friends around the world.
Supernatural Fitness (free with in-app purchases; oculus.com)
Supernatural Fitness is one of the more popular fitness-based VR games available on Oculus Quest 2. Besides offering exercises similar to FitXR and Beat Saber, there's also a nice focus on mental health through meditation workouts. It also helps when celebrities like comedian Tiffany Haddish praise the app across social media — and then end up as a guest coach. There are 500-plus workouts, with new ones added daily, as well as in-app fitness tracking for a subscription price that starts at $19 per month.
Related: How the Oculus Quest 2 made me fall in love with working out
Superhot VR ($24.99; oculus.com)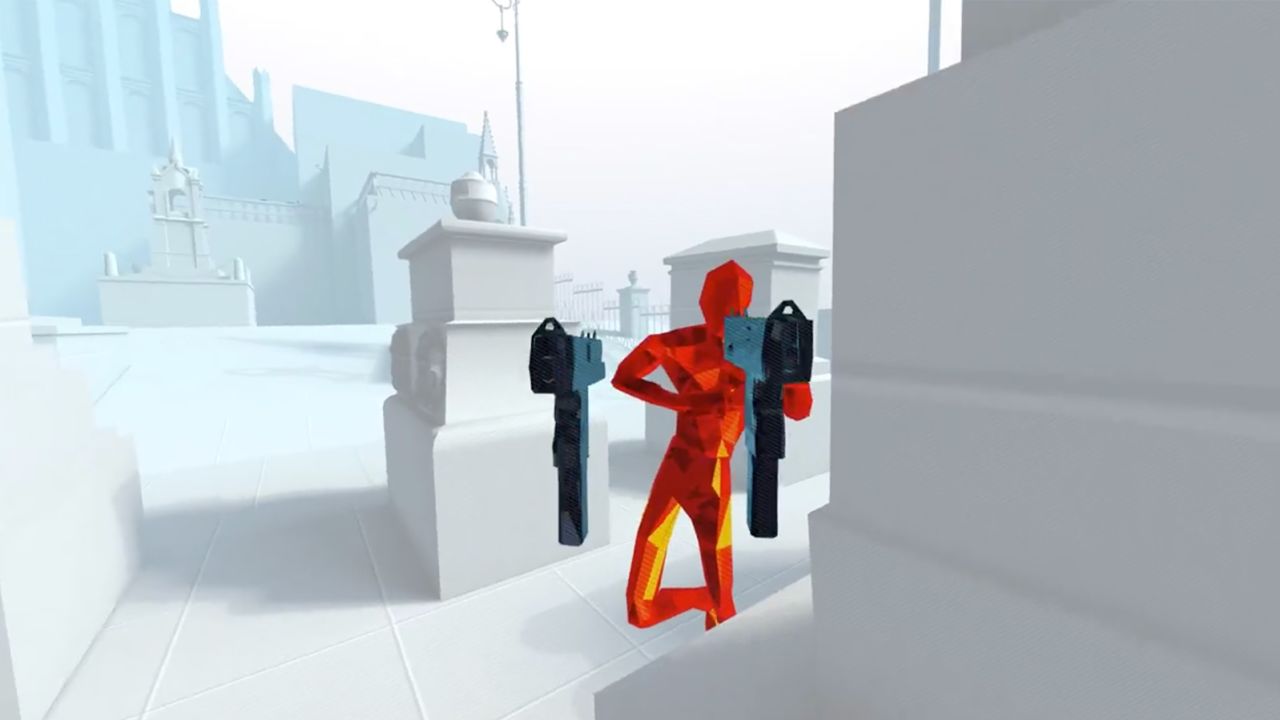 Superhot was considered one of the most inventive first-person shooters when released in 2016. Since then, it's reached other consoles and VR platforms. And the Oculus Quest is one of the best ways to play it due to its non-tethered nature, allowing true freedom in movement. In a stylized polygonal world, players take out targets until the round ends. The catch is that time slows down when players don't move — and you can be killed in one hit. This provides a puzzle-like element that's part action, part cerebral.
The Walking Dead: Saints and Sinners ($39.99; oculus.com)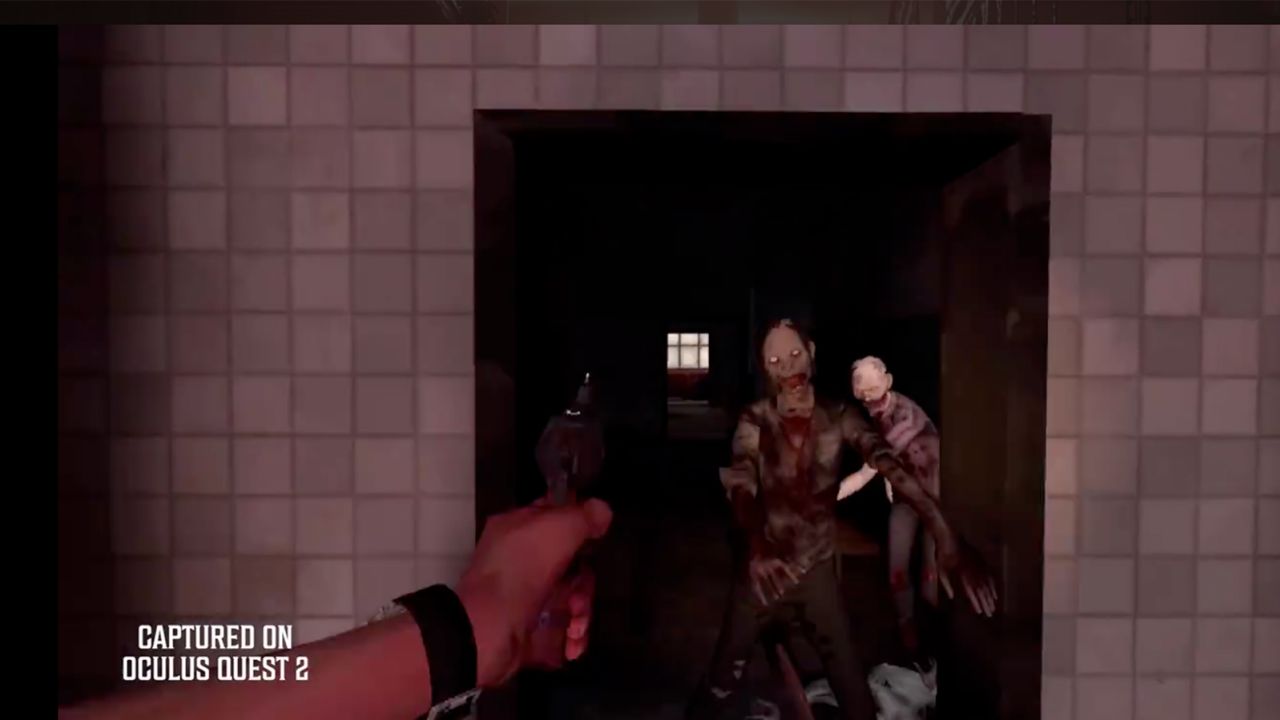 One of the best "Walking Dead" games out there, The Walking Dead: Saints and Sinners is a top-notch single-player experience on the Oculus Quest 2. As the Tourist (who can be male or female), players are set in the middle of a zombie outbreak in New Orleans and have to fight their way out alongside other survivors. Besides offering a captivating story, there's a great first-person shooter experience alongside a clever crafting system.
Tetris Effect: Connected ($29.99; oculus.com)
For nearly three decades, the Tetris series has evolved into the definitive tile-matching puzzle game. Designed by the team behind audiovisual masterpieces like Rez Infinite and Lumines, Tetris Effect brings a similar immersive style to Tetris with some new features including a Zone mechanic that allows players to stop time in order to clear lines easier. Since launch, the game has been updated to Tetris Effect: Connected, an enhanced version that adds a sweet co-op mode as well as competitive online multiplayer.
Vader Immortal: A Star Wars VR Series ($9.99 per episode; oculus.com)
"Star Wars" has always seemed perfect for a VR adaptation, and there have been several from Star Wars Pinball to Star Wars: Tales From the Galaxy's Edge. However, one of the coolest is the three-part Vader Immortal: A Star Wars VR Series. Written by acclaimed film writer David Goyer, this game has players inhabit a Force-sensitive smuggler in a story set between the events of "Revenge of the Sith" and "Rogue One." Each of the three episodes available for purchase separately allows players to use Force powers, shoot blasters and use lightsabers on their way to recover an ancient artifact for Darth Vader.
Five Nights at Freddy's VR: Help Wanted ($29.99; oculus.com)
It's safe to say that Five Nights at Freddy's is one of the most successful indie games of this gaming era. Besides spanning several games across various platforms, novelizations and even a possible film adaptation, the survival horror game is about an employee working the night at Freddy Fazbear's Pizza. Taking moments from several games within the series, players attempt to survive a night of killer animatronic robots through various minigames. Having to monitor security cameras and watch doors to the side of the player is one thing — having to physically do it perfectly adds to the tension.