If you were lucky enough to score an Xbox Series X or S, you've likely been busy finishing Master Chief's latest fight in Halo Infinite or crossing Forza Horizon 5's many finish lines. But regardless of how you've been breaking in your new console, you might be looking to level up your playtime.
Luckily, there's no shortage of Xbox accessories and peripherals designed to do just that. From headsets providing a competitive edge to controllers crafted to ratchet the realism of virtual worlds, there are plenty of options to help you get the most from Microsoft's next-gen console. Read on for our top Xbox Series S and X accessory and peripheral picks.
Mobile Phone Gaming Clip Mount Holder ($7.69; amazon.com)
One of the most interesting features the Xbox Series X and Series S offer (and Xbox One, for that matter) is the ability to use your Xbox controller with games you stream via your favorite mobile device. These mobile phone gaming clips go on top of the Xbox Series X controller of your choice and hold your phone on top so that you can see what you're doing. That way you don't have to put your phone down and prop it up against something, which can be frustrating if you don't have a place to set all of this up. These inexpensive clips can be used at home or on the go, and you get two at a time for you and to share with someone else, or to keep a spare.
KontrolFreek FPS Freek Performance Thumbsticks ($16.99, originally $21.99; amazon.com)
If you happen to play a lot of first-person shooters or games that rely on you to use the thumbsticks on your Xbox controller often, you've likely been plagued by sweaty hands or frustratingly smooth textures on the controller. KontrolFreek seeks to change the game for you by offering special performance thumbsticks. They fit on top of your analog sticks and offer a grippier texture as well as a way to protect the controller underneath. They come in a variety of colors and can even help you improve your game. Plus, they aren't that costly if you want to buy multiple and swap them out for colorful customization on your controllers.
PDP Gaming Media Remote ($14.99, originally $22.99; amazon.com)
When not blistering your thumbs in your favorite interactive worlds, you're probably using your Xbox to binge Netflix or Disney+. If that's the case — and, like us, you can't recall which gamepad buttons control which TV functions — the PDP Gaming Media Remote's got your back. Thanks to its standard backlit buttons, this remote guarantees you'll never again need to remember to press A to pause your favorite show.
Xbox One Play and Charge Kit ($35.99; amazon.com)
If you'd rather not manually charge up a battery pack with a USB-C cable, you can opt for a special Play and Charge Kit, which allows you to charge multiple controllers at once. Just set one or two controllers on the dock, which will automatically connect to your gamepads. Then wait for them to charge up, play the game you're looking to enjoy for a few hours and put the controllers back on the charging cradle. This way you never have to worry about not having a controller that's ready to go when you are. It's also very affordable.
Turtle Beach Recon Controller ($49.95; amazon.com)
Wireless controllers are pretty much the standard these days, but if your gaming setup allows you to be tethered to your console without any inconvenience, it's hard to beat the reliability of an old-school cabled connection. If you're among the pro-cord camp, you'll want to check out Turtle Beach's Recon Controller, a peripheral that packs plenty of fantastic features — from accuracy-enhancing thumbstick tuning to comfort-focused cooling grips — while also leveraging the audio tech the company's built its reputation on. At the end of the Recon's generous 10-foot cord, you'll enjoy intuitive sound controls and immersion-cranking tech like Superhuman Hearing.
Xbox Wireless Controller (starting at $54, originally starting at $59.99; amazon.com)
The Xbox Series X and Series S both come with their own controllers, but if you want to play any local co-op titles or keep another gamepad handy in case your battery dies, this is the latest and greatest version of the already fantastic Xbox controller. It comes in three colors: Carbon Black, Robot White and Shock Blue. It's compatible with most headsets and connects via Bluetooth to your system. You can use it on PC as well as with a mobile device for Xbox Game Pass streaming. With customizable button mapping, textured grips and a great new D-pad, this is the best standard controller you can get right now.
OtterBox Power Swap Controller Batteries ($59.95; otterbox.com)
The only thing worse than placing second in a Battle Royale match is just missing the top spot because your controller's batteries died. While plenty of rechargeable power options help mitigate this problem, OtterBox takes the technology a step further. Thanks to a tiny reserve energy cell, which holds an extra 30 seconds or so of juice, you can swap between its two provided power units without having to re-sync your wireless gamepad.
Turtle Beach Stealth 700 Gen 2 Headset ($149.95; amazon.com)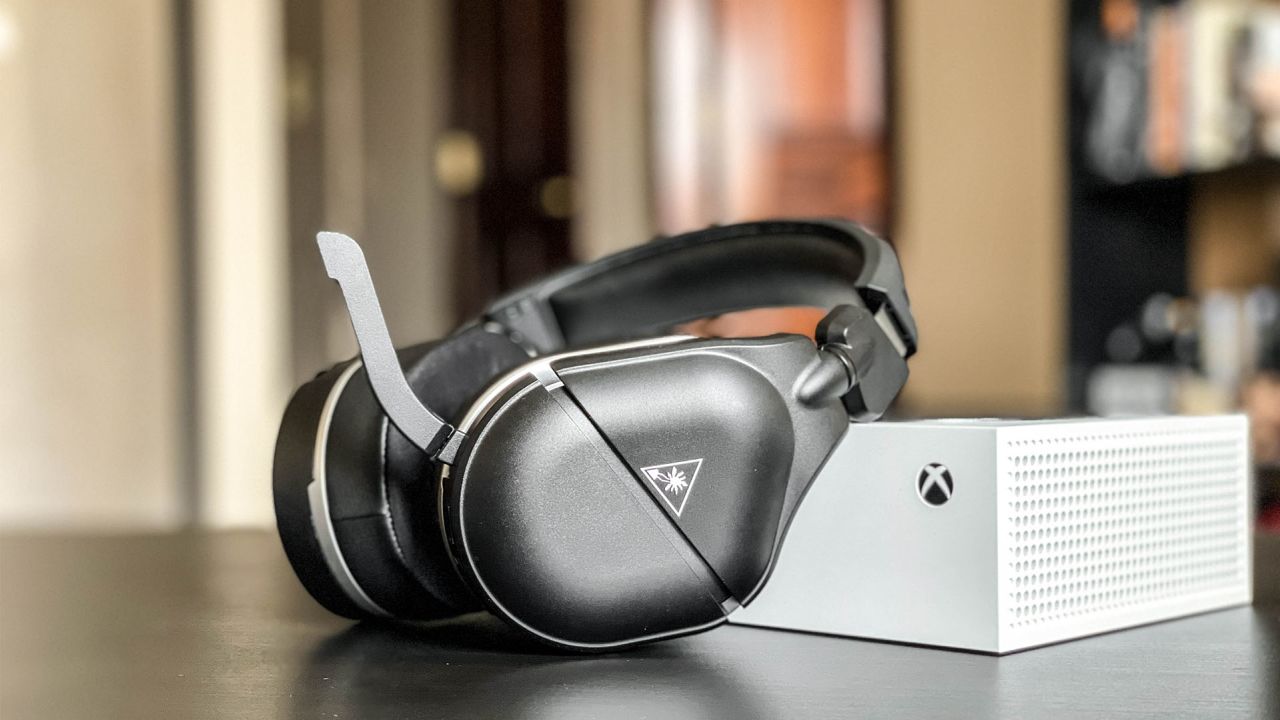 Combining crystal-clear sound with wireless convenience, Turtle Beach's original Stealth 700 headset already offered an above-average audio experience. Its successor has upped the ante, retaining the original's best features while providing longer battery life and a more robust companion app. Of course, the Stealth 700 Gen 2's real draw, especially for online competitors craving an edge, is its "Superhuman Hearing." The proprietary tech picks up the subtlest of sounds, from enemy footsteps to weapon reloads, to help you get the jump on stealthy threats and surprise attacks. Not to mention, it's also our pick for best wireless gaming headset.
Victrix Gambit Dual Core Tournament Controller ($99.99; amazon.com)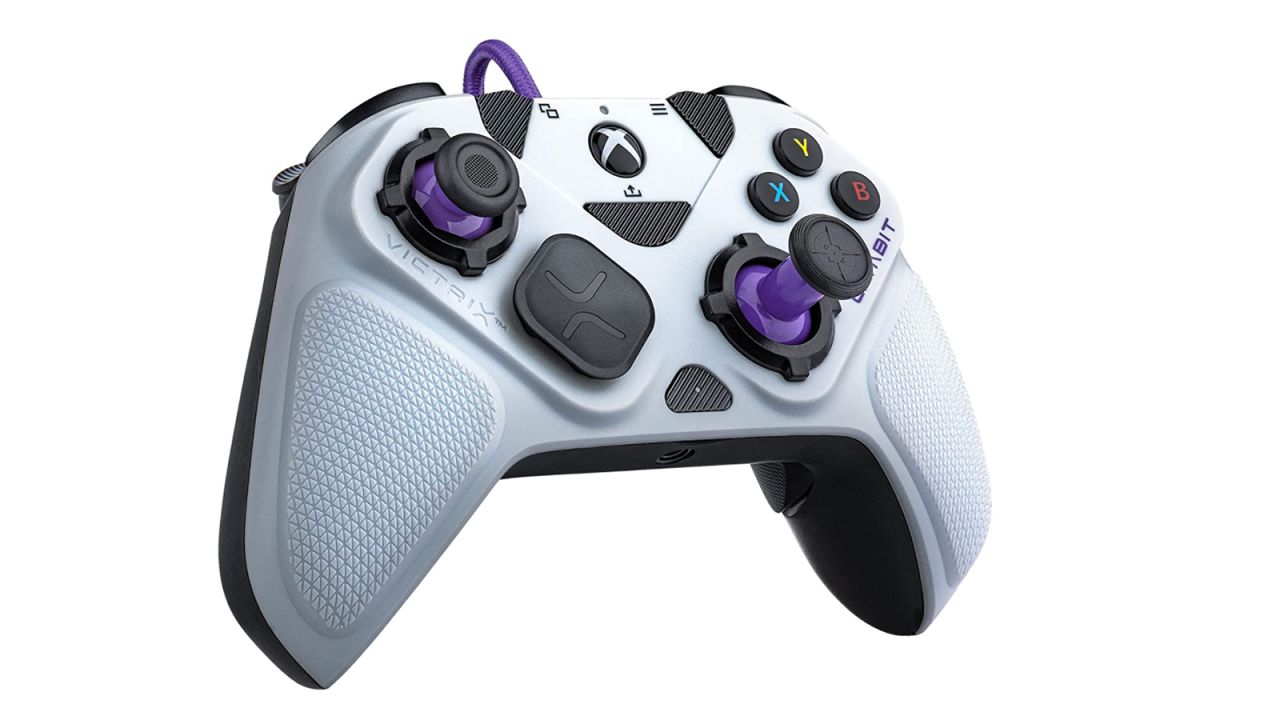 Dual core technology is typically associated with computer processors, but the Victrix Gambit controller leverages the tech to improve speed and performance. The result is quicker, more responsive thumbstick, trigger and button inputs that give you a leg up on the battlefield. Toss in a ton of swappable parts and customization options — supported by an intuitive companion app — and the Victrix is perfect for those who spend most of their game time emptying clips into the competition.
Turtle Beach VelocityOne Flight ($379.99; amazon.com)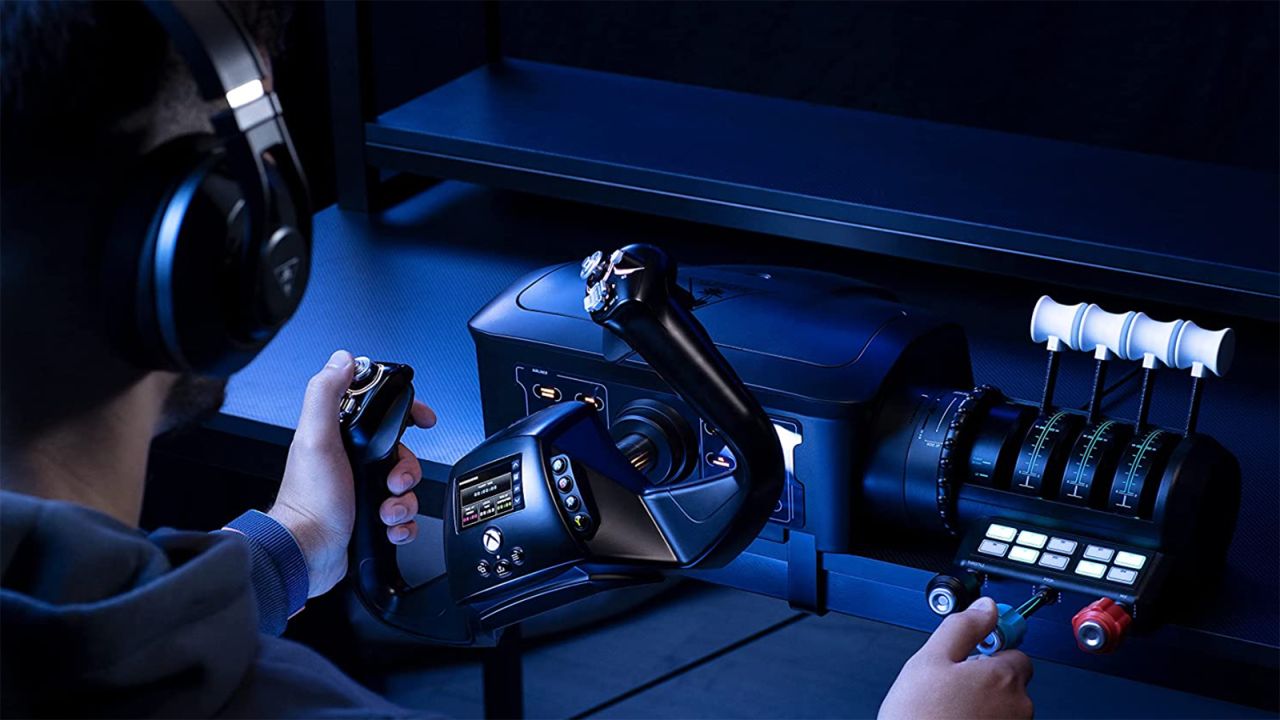 Last year's release of Microsoft's Flight Simulator on Xbox proved the flying sim was much more than a niche genre for PC nerds. In addition to satisfying longtime fans of video game aviation, it introduced a whole new generation to the joys of soaring through the virtual clouds. If you're among either of those camps, you'll want to consider climbing behind Turtle Beach's VelocityOne Flight stick. Featuring incredibly realistic controls, and packed with the sort of authentic details usually reserved for an actual cockpit, it quite literally takes the flight sim experience to new heights.
Razer Kaira Pro Headset ($99.99, originally $149.99; amazon.com)
If most of your Xbox time is spent online, fragging friends or cooperatively conquering raids, you already know communication — and trash-talking — is key. Razer totally gets this too, as its Kaira Pro headset has as much tech powering its mic as it does its cutting-edge audio output. The cans' patented HyperClear Supercardioid mic significantly reduces outside noise while delivering a true re-creation of your voice, ensuring your squad can communicate without worrying about ambient distractions. Of course, snarky taunts and victory cries also benefit from this crystal-clear delivery.
Xbox Elite Series 2 Controller ($139.99, originally $179.99; amazon.com)
The Xbox Elite Series 2 Controller was created with hardcore gamers in mind. It's triple the price of a regular Xbox controller, but it's well worth the investment, with augments that you won't get with standard controllers, 40 hours of battery life, a swappable D-pad and interchangeable thumbstick and paddle shapes. This is the controller pros would opt for to improve their game, but it's perfect for anyone who spends most of their time doing some serious gaming. It may be pricey, but this is the absolute best you can get.
Seagate Storage Expansion Card for Xbox Series X ($216.99; amazon.com)
Video game downloads are becoming ever larger, and even with the 1TB hard drive the Xbox Series X comes packing, chances are you're likely going to run out of space sooner than later. This storage expansion card will give you a massive extra 1TB of storage to move over save files, download more games and keep anything you need on. Prepare for the games in 2022 you'll need more space for by going ahead and locking in one of these expansion cards so you'll be good and ready for the deluge of games that's about to hit.
Scuf Instinct Controller ($229.99; amazon.com)
Whether you're a competitive gamer with esports aspirations or a more casual fan who just likes saving the world on the weekends, there are plenty of peripherals specifically designed for you. The Scuf Instinct, however, offers the best of both worlds. It's brimming with features pros will adore, such as remappable paddles and interchangable thumbsticks, but its incredibly comfy build — complemented by no-slip grips — and sleek, understated design make it a perfect premium choice for any new Xbox owner in the market for a second controller.
Hori Force Feedback Racing Wheel DLX ($299.99; amazon.com)
The Xbox Series X is rife with several racing titles you could play with a regular controller, but using a racing wheel will make them feel much more exciting. Hori's Force Feedback Racing Wheel makes your favorite racing games, from Forza to Burnout, feel more like you're actually out on the road careening around turns and living it up as one of the world's greatest drivers. It's a full-size racing wheel that includes pedals as well as metal paddle shifters that have been tuned for you to feel like you're really driving. The wheel even comes with a clamp system to keep it mired to your desk or surface and not flying off while you're playing. If you want to get the most you can possibly get out of your Xbox Series X's racing games, this is undoubtedly the way to go.
Logitech G923 Trueforce Racing Wheel ($398; amazon.com)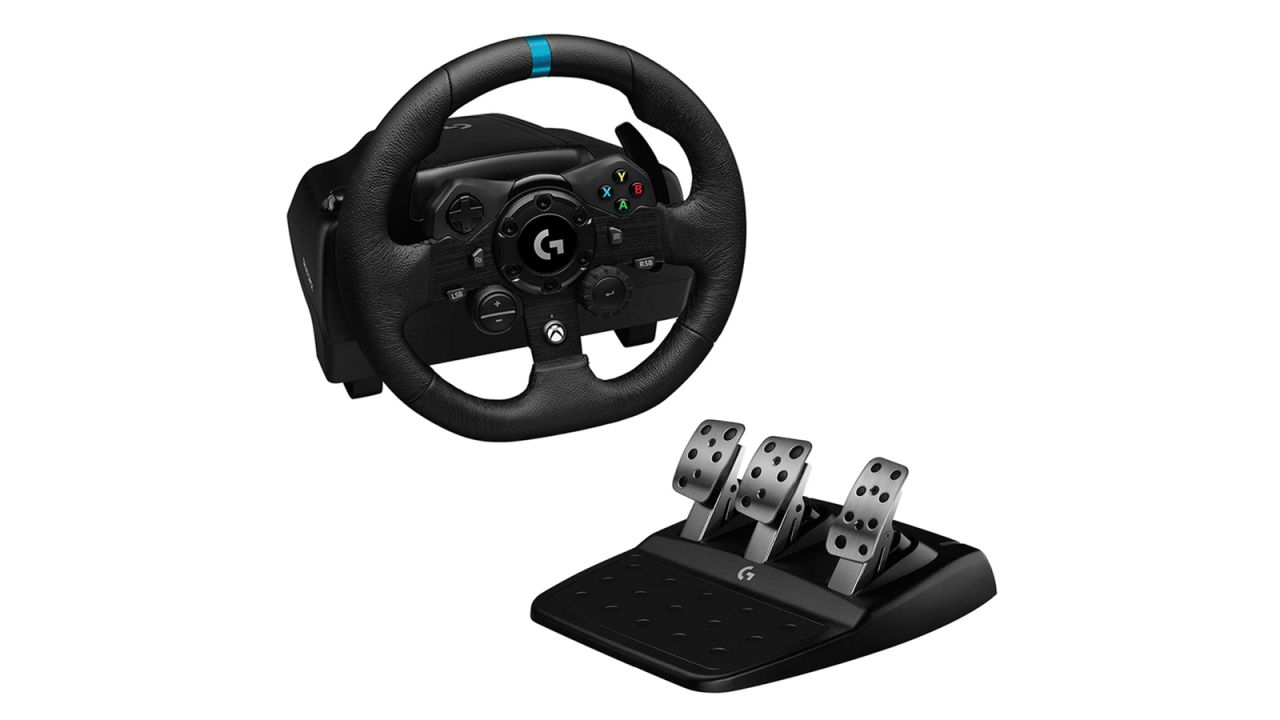 Sporting a stunning visual presentation, accessible gameplay and enough slick rides to make James Bond blush, Forza Horizon 5 lets you tear up the blacktop like no other racing game. Amazingly, this experience is significantly elevated by Logitech's G923 Trueforce Racing Wheel. Beyond its premium style and sturdy construction — evident in both its wheel and pedals — the peripheral packs incredibly immersive feedback, delivering the kind of white-knuckle thrills traditional controllers just can't match.
PowerA Dual Charging Station for Xbox ($24.84, originally $29.99; amazon.com)
This charging station is an alternate option for anyone who wants to have their controllers flat on a table or counter instead of stacked on top of each other. The system allows you to charge two controllers at once, or leave one on the cradle so you can game all you want and then swap for a fully juiced controller when you're done. It includes two 1100mAh rechargeable batteries as well as a snap-down charging design with special color-changing LED lights to indicate when charging is done. It also comes with a special two-year warranty should you have any issues.
Razer Kraken Gaming Headset (starting at $39.99, originally starting at $79.99; amazon.com)
The Razer Kraken gaming headset line is versatile and comfortable, and it sounds great too. You can opt for a series of different colors, and even a pair of cat ears if you'd like to accessorize them further. They feature 7.1 Surround Sound, a retractable noise-isolating microphone with in-line audio controls and a lightweight frame that you'll barely feel even when wearing for hours. The ear cups offer oval-shaped, cooling gel-infused comfort to keep your ears from getting hot. Best of all, this headset is affordable and sounds great, whether you use it to hear your game or communicate with others.
Xbox Adaptive Controller ($99.99; xbox.com)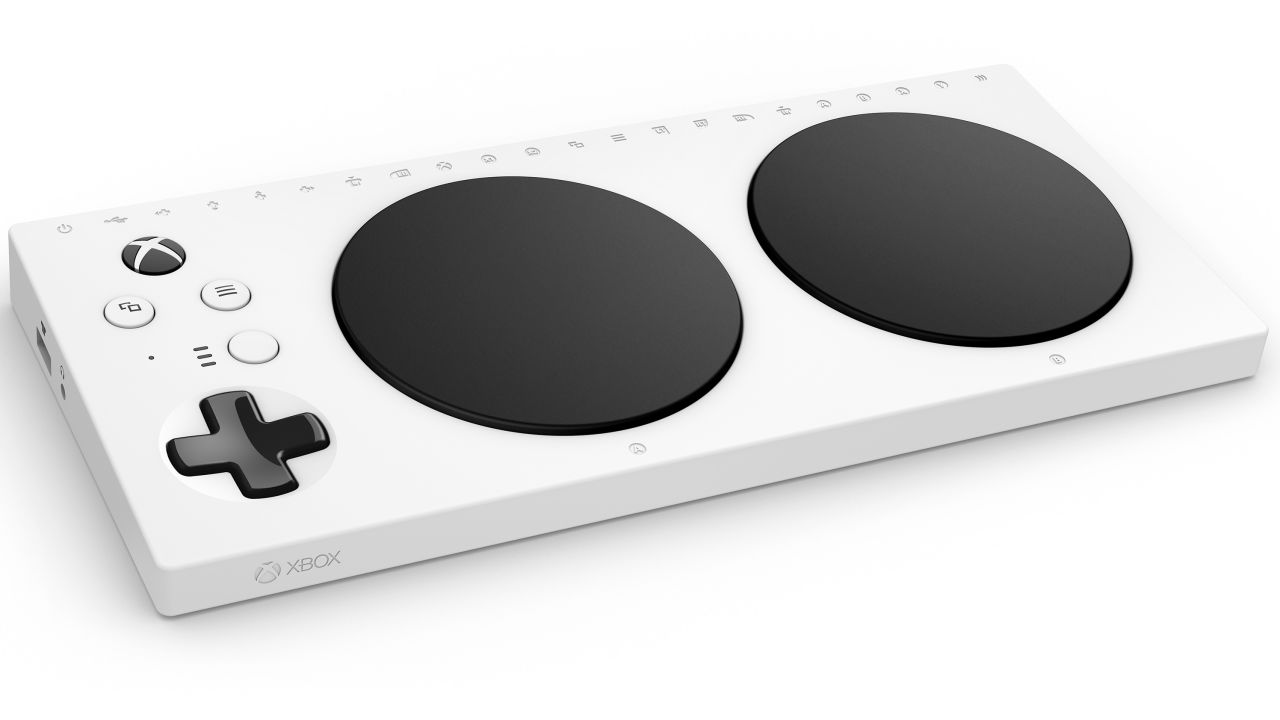 The Xbox Adaptive Controller is a specially designed gamepad created for people with disabilities. It can be used to create a variety of different ways to interact with a game. Its large buttons may be mapped to any function, and it also features a D-pad, menu button, view button and the same other buttons you'd expect from a regular gamepad. The difference is that it's extremely versatile to ensure everyone is able to use it with minor or major adjustments. It allows for multiple assistive input devices as well, which is a boon for anyone who needs extra assistance with playing games.
Razer Wolverine V2 Wired Gaming Controller ($69.99, originally $99.99; amazon.com)
The Razer Wolverine is one of the most customizable controllers for hardcore gaming that the Xbox Series X has to offer. In addition to being from a reliable name that also makes plenty of other peripherals, Razer is known for innovation. It achieves just that by adding remappable front-facing buttons; mecha-tactile action buttons that you can change to better fit your needs; a grippy, ergonomic body; and trigger-stop switches to help you fire at a rate that'll get you to the top of the leaderboards in no time.
HyperX Cloud Mix Gaming Headset ($100.49; amazon.com)
If you're in the market for a high-end gaming headset that works with your Xbox Series X or Series S, you can't go wrong with this wired option. It's certified for high-quality audio, with a detachable braided cable and in-line audio control. It can also connect via Bluetooth when disconnected from its included cable. It has a built-in detachable boom mic and comfortable ear cups to keep the gaming going all night. HyperX is a reliable brand for high-quality audio, so you won't be disappointed here.
Casematix Hard-Shell Travel Case ($59.99; amazon.com)
If you ever plan on traveling with your Xbox Series X, you'll want to make sure it's as protected as humanly possible. The Casematix Hard-Shell Travel Case is exactly what you need. Its hard case is crushproof, with formfitting foam cutouts to fit each piece of your Xbox Series X setup, from headset to controller. It's waterproof and airtight, and it even features rings for padlocks for if you decide to travel with it. Plus, the attractive interior and exterior matches the Xbox Series X in a way that will make you want to pack up the system and take it around with you using this special case.