Parenthood is the great equalizer. Kids don't care if you're an Emmy winner who goes day drinking with Rihanna. They need to get to school, they need to get there fast while navigating packed sidewalks and they need their dad — in this case, Seth Meyers — to make sure it happens.
And that's why there's a very good chance, if you live in New York City, that you might spot Meyers — a specialist in deadpan, self-aware humor — cruising around on two wheels behind his frenetically fast two older boys: Axel, 3, and Ashe, 5. In his case, on a scooter, perhaps (with the exception of an electric skateboard) the least cool way for parents of a certain age to get around town, especially after his kids have been dropped off. And it's just him.
"When I'm on a scooter by myself and I don't have a child with me, I look idiotic," says Meyers. "I do think that in a good way, it might be nice for people because I think they might see me and think, 'Wow, I would've assumed if you had your own TV show, you would grow out of that. But maybe success isn't everything it's all cracked up to be if that's Seth Meyers on a weird scooter.'"
The former "Saturday Night Live" head writer and current late-night talk show host has written his first kids' book, "I'm Not Scared, You're Scared," about a wary bear who overcomes his fears with the help of a brave rabbit. It's a sweet read that has a poignant message without being pedantic or didactic — sort of like its author, who began writing it in the early part of the pandemic, mostly for selfish reasons.
From $10.99 at Amazon
"So much of it was ego, because every night I'm reading other people's books to my kids and thinking to myself, 'I think I can crack it. I think I could get maybe not in that top 10%, but maybe find my way into that middle 30%,'" Meyers quips. "[Kids] can see right through a book that doesn't value their intelligence."
The book sprang out of Meyers' fascination with "how [kids] process fear and how they are oftentimes afraid of things that as an adult you think are irrational. Then other times they're scared of things that as an adult, you're relieved. When your kids don't want to go to the top of the jungle gym, you're thrilled because you realize they are now old enough to know where danger lies. Fear isn't always the worst thing in the world — sometimes it can be a really helpful guide."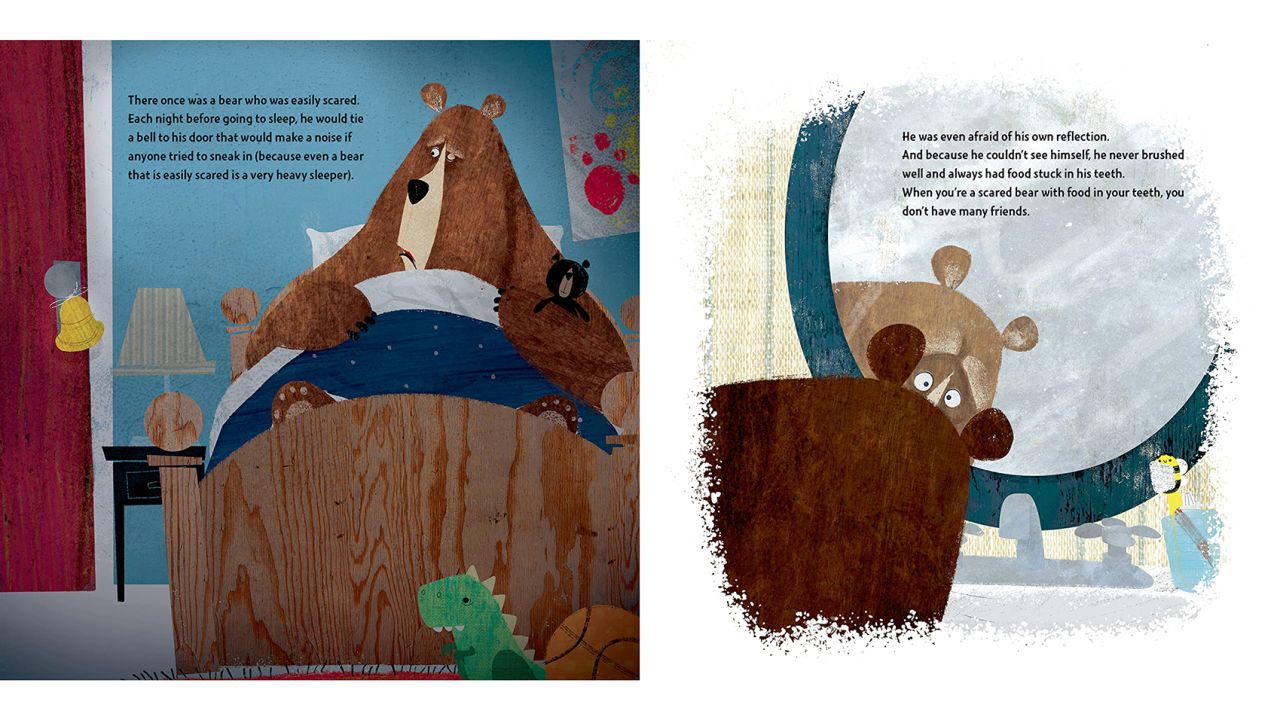 Meyers, who documented the untimely arrival of his second child in his Netflix stand-up special, "Lobby Baby," and who announced the birth of his daughter, Adelaide, a few months ago on his show, shares the key items that help him navigate parenthood.
$39.99 $33.63 at Amazon
"So both my kids have scooters, just little Razor scooters. I drop them off in the morning, but I carry the scooters because they ride with me to work and I drop them off one after the other, and I drop off the scooters with them," says Meyers.
$119.99 $100.54 at Amazon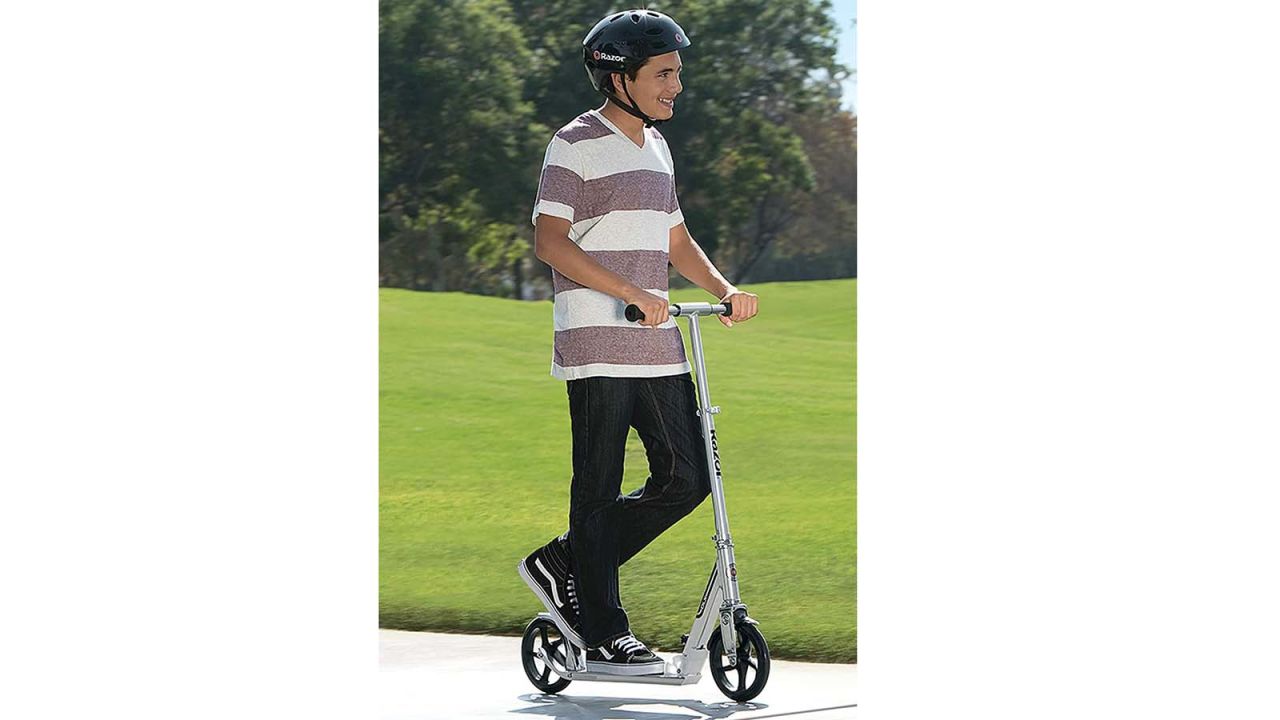 Meyers knows he looks ridiculous, but he doesn't care. It's part and parcel of being a dad. "Sometimes I have to pick [my kids] up, and I now have my own scooter because it was impossible keeping up with them on their scooters," he says. "Now the downside of that is that oftentimes people will clock me on a scooter on my way to pick them up. But it is essential in that my kids don't get blocks ahead of me."
Lego bricks have pride of place in the Meyers household, but Magna-Tiles are king. They encourage free play, and they're easy to clean up. "There's nothing to build except for what's in the kid's own imagination," Meyers says. "It's easier to pick up a magnet than anything else. Just because if you've got one in your hand, you're off to a great start. So Magna-Tiles, I highly recommend. I mean, don't get us wrong, we're crazy with Legos too, but Magna-Tiles, that's the way to go."
In general, Meyers and his wife are proponents of toys that encourage kids to do the most with the least, meaning they use their imaginations instead of relying on stuff that lights up and makes noise. Take the ever-popular Marble Run. "It's sort of a series of tubes and chutes that you can stack up," Meyers says. "Then, when you're done, you drop a marble in and the marble kind of goes down. There's a few pictures of how it works on the back, but once they figured out they can go their own way with it."
From $2.99 at Amazon
Every night, Meyers reads to his kids. And like most parents, he has his tried-and-true favorites, many of them from his own childhood because, as he puts it, a great book will endure pretty much forever. "I'm reading so many books to my kids that are books that I read as a kid," he says. "You realize that as a great children's author, you have a chance to stick around for a long time. So when you read Richard Scarry books and you think to yourself, 'Wow, my kids are as infatuated with this as I was.' My kids are obsessed with Babar. There's a very offbeat rhythm to those books. Yet my kids are entranced by it."
$5.99 $4.58 on Amazon
Whimsical, funny and timeless, this picture book is a hit with the Meyers kids. "This is a book I keep talking about even though they're a little old for it now," says Meyers. "But every now and then we crack open this Sandra Boynton book. I'm just so disappointed knowing they'll never laugh that hard at anything I ever do than they do at red shirt, blue shirt. We read a lot."