CNN Underscored will be bringing you the best of CES 2023 all week. Be sure to check out our CES 2023 coverage hub for hands-on previews of the biggest tech this year straight from the show floor.
There's nothing quite like playing on a curved widescreen gaming monitor, with a field of view so wide the action can completely envelop you, to keep you immersed in your favorite first-person shooter or racing sim. The problem is, you're usually sacrificing overall detail for that nice widescreen experience. With Samsung's new Odyssey Neo G9 monitor, that's no longer the case.
The new Odyssey Neo G9 is the world's first dual 4K monitor, offering a level of resolution we've yet to see on this kind of display. I had a chance to test drive the new monitor at CES 2023, and had a very hard time pulling myself away from it.
The rundown
• Product: Samsung Odyssey G9
• Launch date: Later this year
• Pricing: TBD (Previous-gen models start at $1,099)
• Why it's worth your attention: With a dual 4K display, this is the first monitor that will give you full ultrawide immersion and the best possible image fidelity all in one.
The lowdown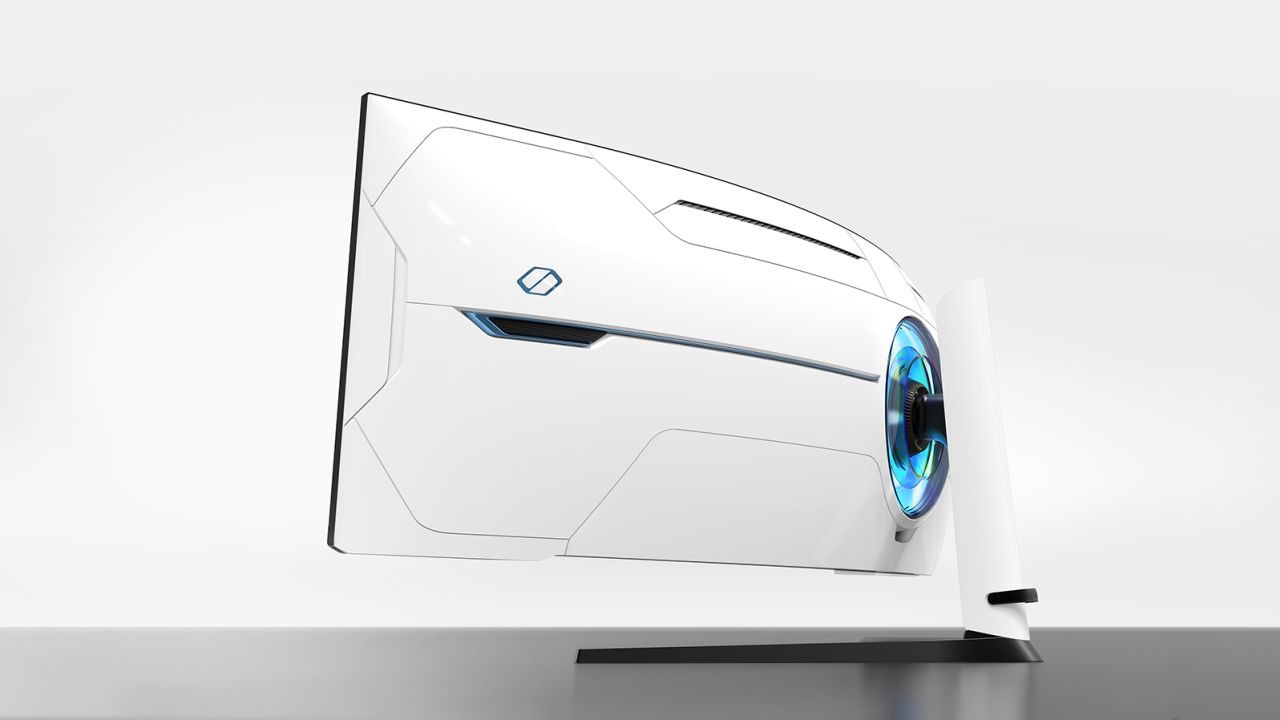 I demoed the new Neo G9 with Need for Speed Heat at Samsung's CES 2023 booth, and was quickly immersed in the action. The monitor's 57-inch screen is just about the widest I played on — as I sped down a bridge, I could admire the water to my left and right by simply turning my head instead of having to adjust the in-game camera. The sunny beach town I recklessly drove through looked bright and colorful on Samsung's display, and just as crucially, action was completely smooth, since the monitor ran at a framerate that felt like at least 120 frames per second.
This is the same core experience that the G9 has always provided, but the jump in resolution is significant. The new model's dual 4K resolution (7680 x 2160) is a big step up from the dual quad HD of its predecessor (5120 x 1440), meaning you're getting way more pixels to see more of your favorite PC games in full detail. This improved level of detail is complemented by the fact that the Neo G9 is the first gaming monitor to offer DisplayPort 2.1, a new connection standard that's ideal for enjoying 4K gameplay at up to a smooth 240Hz on the latest graphics cards. If you have a high-end gaming PC and plan on splurging for a card like Nvidia's new RTX 40-series, this monitor will be able to take full advantage of it.
I also got a quick look at Samsung's new Quantum Dot OLED curved gaming monitors, which delivered some seriously vibrant colors during a fast-paced Fortnite showdown. The OLED displays also include Samsung Gaming Hub, which allows you to stream games from services like Xbox Game Pass and Amazon Luna without any console or PC connected. We've been impressed by Gaming Hub when we tested it on Samsung's Smart TVs, and on a monitor like this, the feature could prove useful for PC gamers who want to quickly test out a title that's not already in their library. Looking at both the Odyssey Neo G9 and OLED monitor side by side, I personally prefer the richer colors of the latter — though you will have to settle for a lower quad HD resolution.
The takeaway
With an unprecedented resolution for its size, the Samsung Odyssey Neo G9 could be the ultimate curved monitor for serious PC gamers willing to splurge. Its dual 4K image quality and support for the latest high-end connections combine for a smooth, immersive gaming experience (at least in our limited hands-on time), particularly for folks with modern rigs that don't want to make any sacrifices when it comes to resolution, framerate and overall screen size.
Both the Odyssey Neo G9 and the new Quantum Dot OLED series are set to hit Samsung.com sometime this year. Pricing is TBD, but based on previous releases, you should expect to pay at least $1,000 on these high-end displays. We look forward to seeing how these premium screens stack up to our best gaming monitor picks when we get our hands on them later in 2023.