6:51 p.m. ET, May 6, 2019
Lady Gaga arrived in a pink gown — and stripped down to black underwear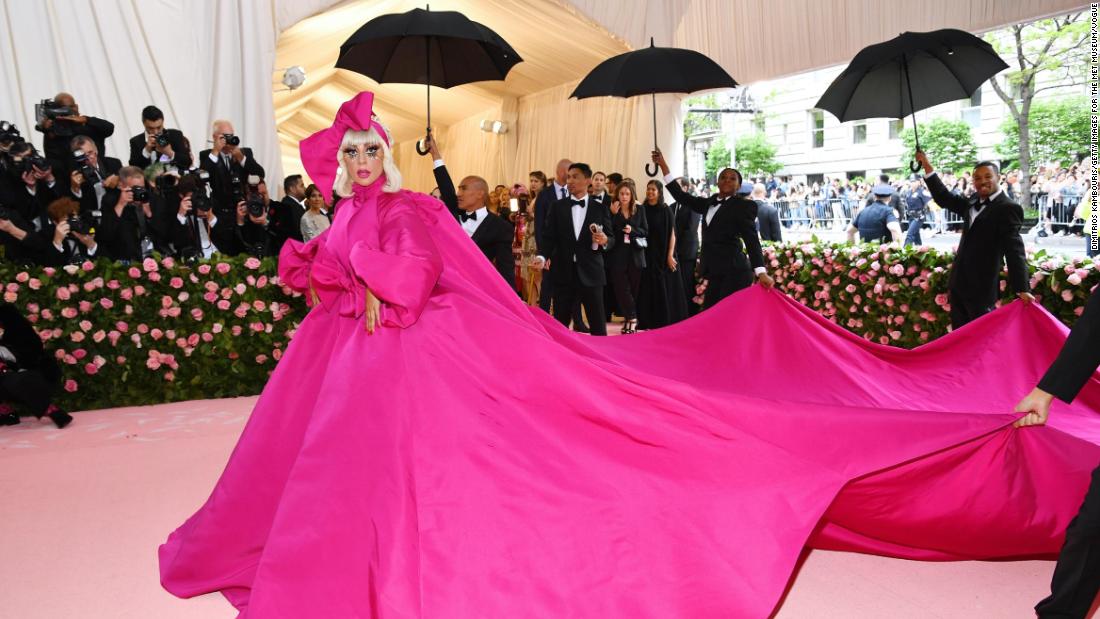 Lady Gaga, one of this year's co-chairs for the Met Gala, just arrived in a theatrical, billowing fuchsia gown by Brandon Maxwell.
The train was carried by a number of tuxedo-wearing men with black umbrellas.
After parading up and down the Metropolitan Museum of Art's stairs, Gaga stripped the gown off to reveal a strapless black dress underneath and posed with one of the umbrellas.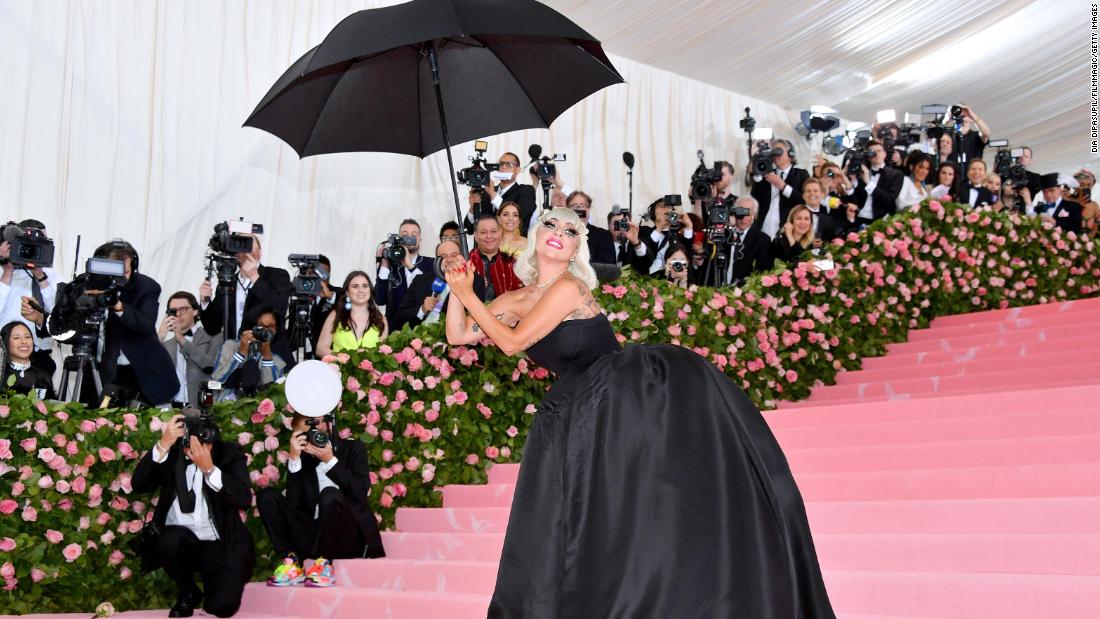 But she wasn't done.
Gaga then took off the black dress to reveal another pink dress — this one form-fitting — underneath. She put on extra-large black sunglasses and carried a brick-like phone.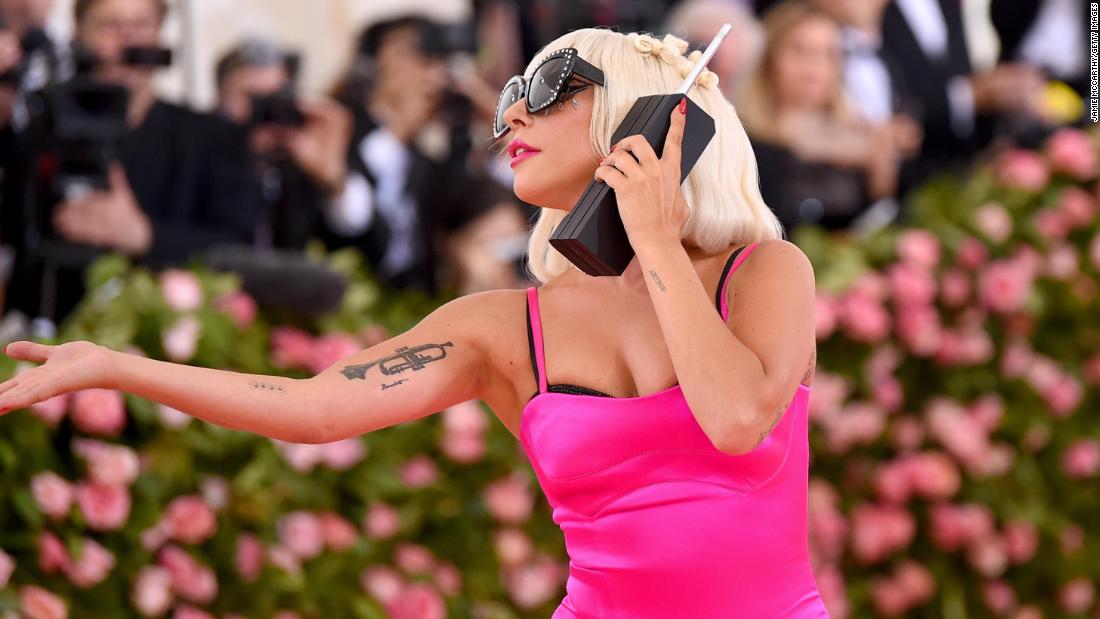 And after that, she stripped down to her underwear and kneeled and posed on the stairs.
See the wardrobe reveal here:
5:52 p.m. ET, May 6, 2019
Here's a look at the Met Gala invitation
Actress Joan Collins provided a glimpse of the coveted Met Gala invitation a day before the show.
"So excited — only 24 hours to go until the #metgala2019 #metgala — I'm ready!" she said on Instagram Sunday.
Check out the invitation:
5:46 p.m. ET, May 6, 2019
How celebrities prepped for the Met Gala
Celebrities shared photographs and videos of their beauty regimens ahead of tonight's Met Gala.
Singer Miley Cyrus posted Instagram videos of her workout and styling, hours before the big show. Meanwhile, actress Priyanka Chopra showed off a pair of his-and-hers bottles of Moët Champagne. Model Gigi Hadid shared a photo of her calendar, marking the big day.
Here's a look at their red carpet preparations:
Miley Cyrus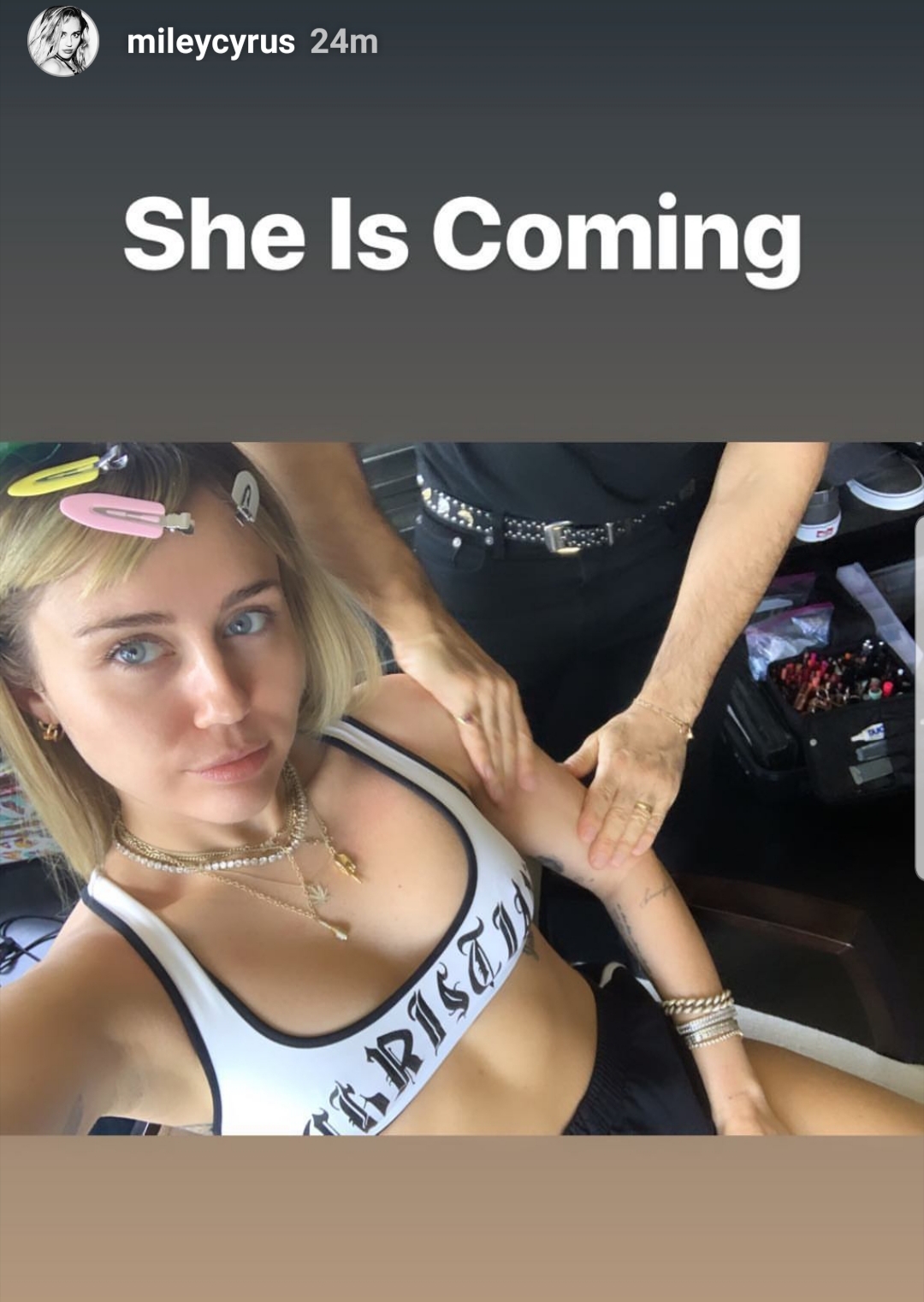 Actress Priyanka Chopra
Model Rosie Huntington-Whiteley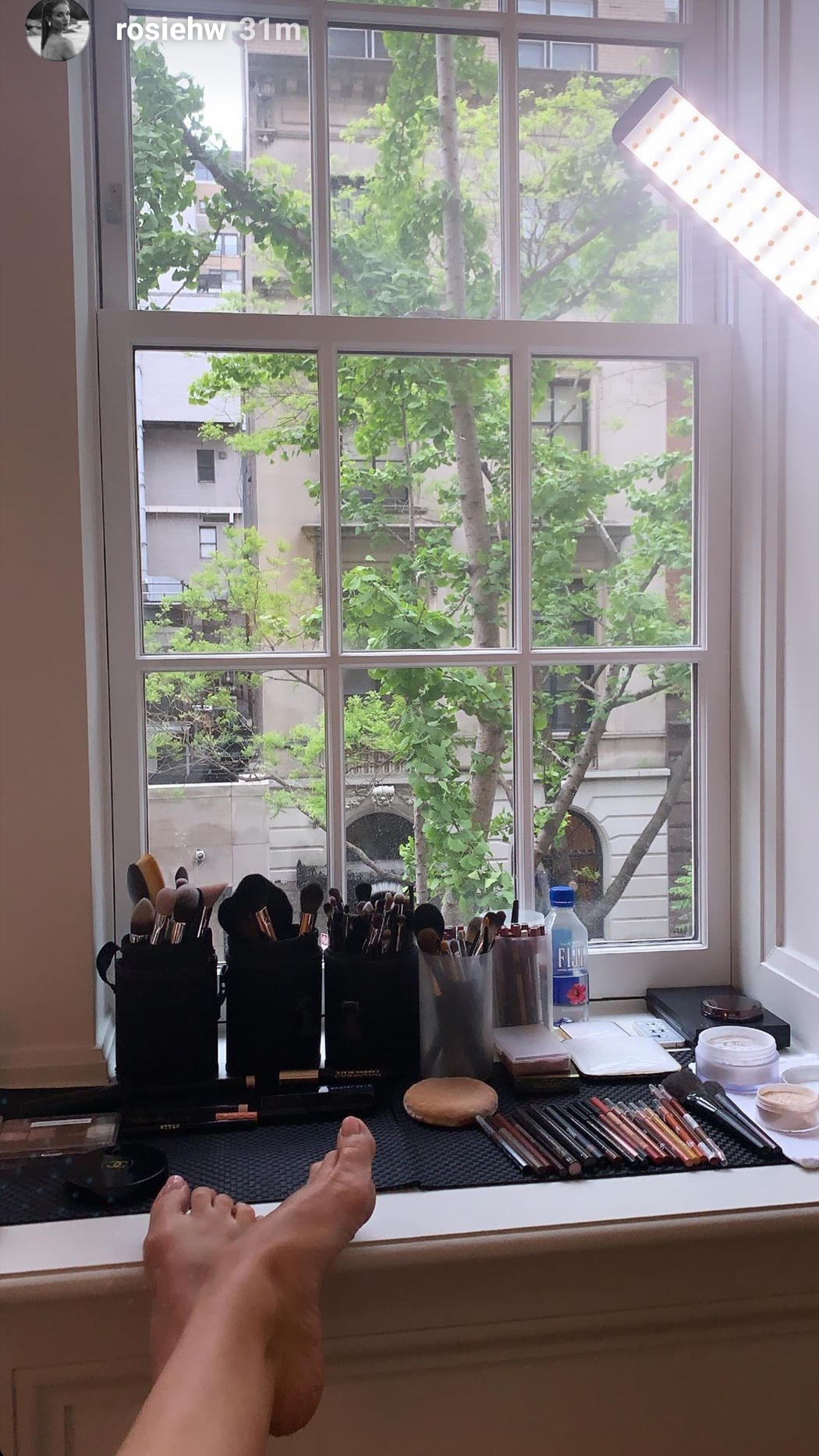 Actor Jared Leto
Model Gigi Hadid
5:29 p.m. ET, May 6, 2019
Anna Wintour hits the red carpet in pink feather look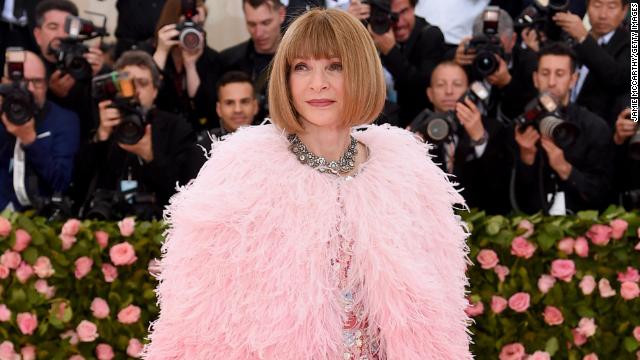 Vogue editor-in-chief Anna Wintour is wearing feathers at the Met Gala tonight.
Wintour told CNN's Christiane Amanpour last month that she planned to take inspiration from a line in Susan Sontag's essay, "Notes on 'Camp'" for her own attire tonight.
Sontag writes in the essay: "Camp is a woman walking around in a dress made of three million feathers."
Wintour has transformed the Met Gala into a night of Oscar-level red carpet excitement and serious fundraising.
In 2015, the New York Times reported that the gala had raised over $145 million under Wintour, a figure that will likely surpass $200 million after tonight's event.
On this year's "camp" theme, Wintour said that the team was referring to "camp" as "from sun kings to drag queens" in-house.
"If you read [Sontag's] remarkable essay, you will understand that 'camp' is an expression of everything that is artificial, everything that is a little bit fake, it's the opposite of nature, so don't wear your hunting boots or your backpack, and obviously we're also looking at the influence that the LGBTQ community has had on camp," Wintour said.
Watch for more:
5:18 p.m. ET, May 6, 2019
What celebrities wore to last year's Met Gala
If this year's fashion at the Met Gala is anything like past events, A-listers and Hollywood stars will likely don extravagant and show-stopping gowns.
Here's a look at last year's red carpet: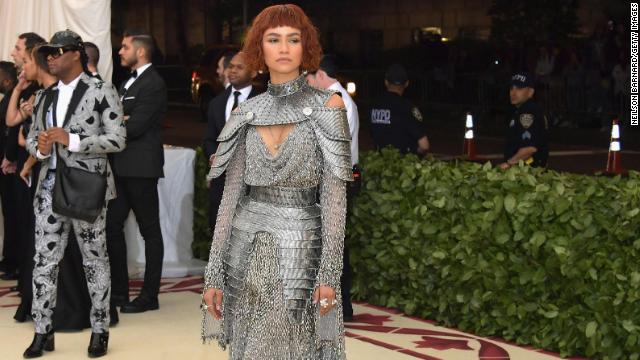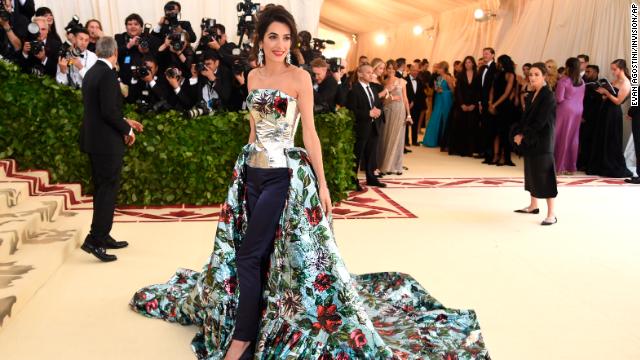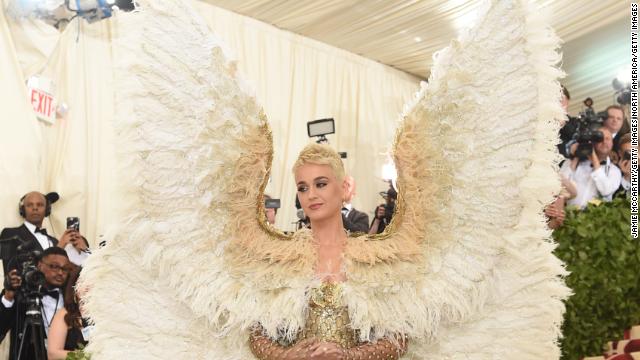 5:09 p.m. ET, May 6, 2019
So who gets to attend the Met Gala?
The biggest names to attend the Met Gala are A-list models, musicians and actors, though occasionally a megawatt outsider will get pulled into its orbit.
Filling the rest of the seats (only about 600 people were invited in 2015) are brand representatives, emerging designers, and invited patrons happy to spend upwards of $30,000 for a ticket. But this hasn't always been the case.
"Back then you could buy a $100 dessert ticket, which allowed all kinds of riff-raff (like me and my date Suzanne Bartsch) to sneak in," Barneys creative ambassador Simon Doonan wrote of his first gala experience in 1985.
"Yes, it was great hanging out with Tina Chow and Andy Warhol, but the highlight was seeing a very young Miss J (yes, from 'America's Next Top Model') vamping into the Temple of Dendur in full drag."
Anna Wintour, Vogue's current editor-in-chief, shifted the focus to celebrities when she took over as chairwoman in 1999, recruiting A-list honorary chairs and co-chairs.
This year's co-chairs are...
Lady Gaga
Serena Williams
Singer Harry Styles
Gucci creative director Alessandro Michele
5:02 p.m. ET, May 6, 2019
What you need to know about the Met Gala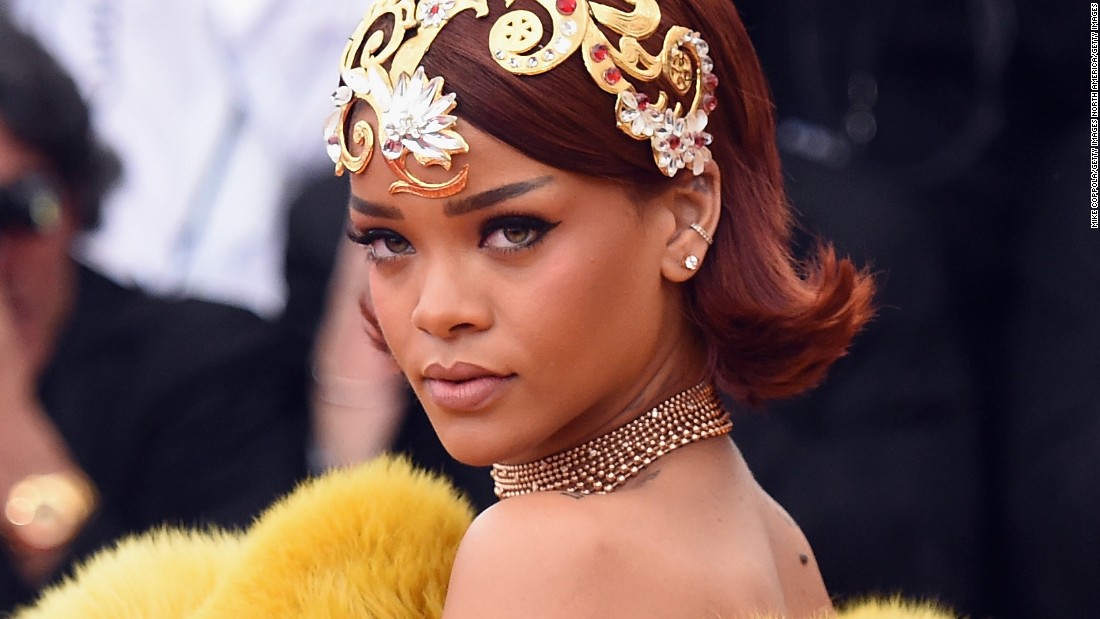 New York's Metropolitan Museum of Art will soon open its doors for the Met Gala, the annual invitation-only fundraiser to benefit the museum's Costume Institute, and a launch party for its spring exhibition.
Here's what you need to know about fashion's biggest night:
The benefit wasn't always pegged to an exhibition: From 1948 to 1971, it was held off-site at the Waldorf Astoria or the Rainbow Room. Guests (mostly New York society types) indulged in fine dining and were entertained by "skits, raffles, and pageants of models in historic costume," according to the museum's records.
Diana Vreeland brought new glamour to the Costume Institute. The former Vogue editor joined as a consultant in 1972 and curated some of the most ambitious and heavily publicized exhibitions in its history. She used the gala as an opportunity to inaugurate them.
Anna Wintour brought A-listers: Wintour, Vogue's current editor, shifted the focus to celebrities when she took over.
Why the gala is held on the first Monday in May: This tradition only dates to 2005. From 2001 to 2004, the gala was held in late April. Prior to that, the gala was typically held in late November or early December. Things changed when the Institute canceled its scheduled winter exhibition with Chanel in 2000.
5:02 p.m. ET, May 6, 2019
This year's Met Gala theme is "Camp"
This year's Met Gala and accompanying Costume Institute exhibition is entitled "Camp: Notes on Fashion."
The 2019 show looks likely to be the most outrageous to date, with the theme drawing on a 1964 Susan Sontag essay that describes camp as "love of the unnatural: of artifice and exaggeration."
Fun fact: A total of 250 objects, including womenswear and menswear from the 17th century to the present will be on show at the Costume Institute exhibition.
Parts of the show will demonstrate how the royal courts of Louis XIV and Louis XV embraced the concept of camp, an exploration of how dandies demonstrated the "camp ideal," and camp's origins in European and American queer subcultures in the late 19th and early 20th centuries. The works of Donatella Versace, Marc Jacobs, Jeremy Scott and dozens of others will be featured.
Our red carpet coverage starts at 7 p.m. ET.