COP24 climate conference: World facing 'greatest threat in thousands of years'
8:14 a.m. ET, December 3, 2018
Arnold Schwarzenegger: "Our leadership in Washington is a little bit backwards"
Among the world leaders, Arnold Schwarzenegger takes to the podium.
While speaking at the opening ceremony, Austrian President Alexander Van der Bellen invites the former actor and Governor of California to join him to "give a bit of a pep talk."
Schwarzenegger stresses the importance of local leaders in the US in fighting climate change.
He says:
Everytime you talk about America, you're right when you say that our leadership in Washington is a little bit backwards. But you're wrong when you say that America dropped out of the Paris agreement.
Because if you look a little bit beyond Washington you will see that it is the states and the cities, it's local governments, that can draw 70% of our emissions. And you will see all the extraordinary work that is going on a state and city level in America."
7:25 a.m. ET, December 3, 2018
World Bank to give $200bn to combat climate change
The World Bank Group today announced that it would invest $200bn to support countries taking action against climate change from 2021-25.
Jim Yong Kim, president of World Bank, said the world's poorest and most vulnerable are at the greatest risk from climate change and he urged the wider global community to follow its lead.
He said:
We are pushing ourselves to do more and to go faster on climate and we call on the global community to do the same. This is about putting countries and communities in charge of building a safer, more climate-resilient future."
6:38 a.m. ET, December 3, 2018
David Attenborough: "The collapse of our civilizations is on the horizon"
Renowned nature broadcaster Sir David Attenborough addresses world leaders.
"Right now we're facing a man-made disaster on a global scale, our greatest threat in thousands of years: climate change," he says.
In the weeks leading up to COP24, the UN asked members of the public to send their thoughts on climate change. Attenborough is there to represent the people.
"I am only here to represent the voice of the people to deliver our collective thoughts, concerns, ideas and suggestions," he says.
"The people have spoken. Leaders of the world you must lead. If we don't take action the collapse of our civilizations and the extinction of much of the natural world is on the horizon."
Watch Christiane Amanpour's 2016 interview with Attenborough
6:14 a.m. ET, December 3, 2018
A "just transition" away from coal
In his opening speech Michal Kurtyka, COP 24 President and Secretary of State in the Ministry of Environment, notes Poland's reliance on coal for energy.
He calls for a "just transition" to help communities dependent on fossil fuels change their lifestyle.
5:47 a.m. ET, December 3, 2018
Hottest years on record
The past four years have the been the hottest on record, according to a report published last week by the World Meteorological Organization.
5:11 a.m. ET, December 3, 2018
UN chief sets out the scale of the climate challenge
Antonio Guterres, UN Secretary General, says "Climate change is running faster than we are and we must catch up sooner rather than later before it is too late."
Speaking at the opening of COP24 he highlights just how much needs to be done.
4:49 a.m. ET, December 3, 2018
G20 commits to Paris Agreement – US reiterates decision to withdraw
At the weekend, G20 leaders agreed on a statement that includes a section on climate, saying that signatories to the Paris climate accord reaffirm the agreement "is irreversible and commit to its full implementation, reflecting common but differentiated responsibilities and respective capabilities, in light of different national circumstances."
"We will continue to tackle climate change, while promoting sustainable development and economic growth," the document reads.
But a separate clause puts the United States alone, saying it "reiterates its decision to withdraw from the Paris Agreement, and affirms its strong commitment to economic growth and energy access and security, utilizing all energy sources and technologies, while protecting the environment."
4:40 a.m. ET, December 3, 2018
How much has been achieved since the Paris Agreement?
Climate author Mark Lynas paints a stark picture of the world's commitment to the Paris Agreement and efforts to tackle global warming.
This will be a big issue on the agenda at COP 24.
Read his opinion article here:
Why the Paris Agreement won't save us from climate change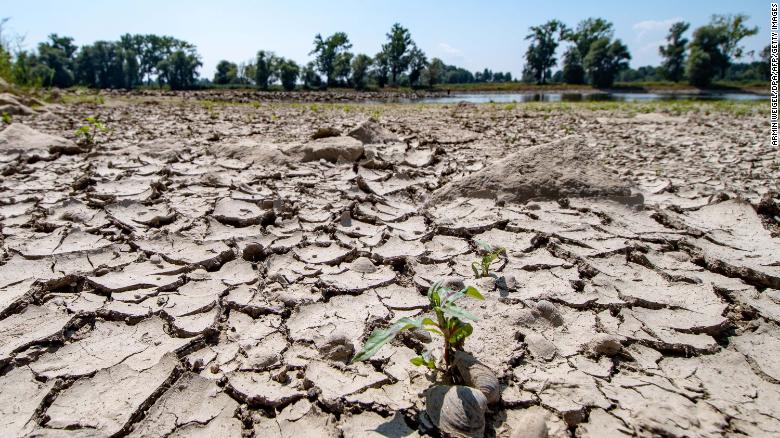 4:26 a.m. ET, December 3, 2018
Climate protests
On Sunday, tens of thousands of people took to the streets of Brussels as part of the "Claim the Climate" march.
This followed similar climate protests in London, Berlin and Cologne, all urging delegates meeting at COP24 to set more ambitious targets to limit carbon emissions.