Russia has assembled about 20 battalion tactical groups in Belgorod — a Russian city close to the Ukrainian border — and is concerned about the possibility of Ukrainian counterattacks, according to a senior Ukrainian official.
"According to the General Staff [of the Ukrainian armed forces], they are very worried about our counter-offensive in the Kharkiv region, in the north of the Kharkiv region, to be precise," Vadym Denysenko, an adviser to Ukraine's Interior Minister, told Ukrainian television.
Russian forces, however, have enough strength for another attack on the area, he said.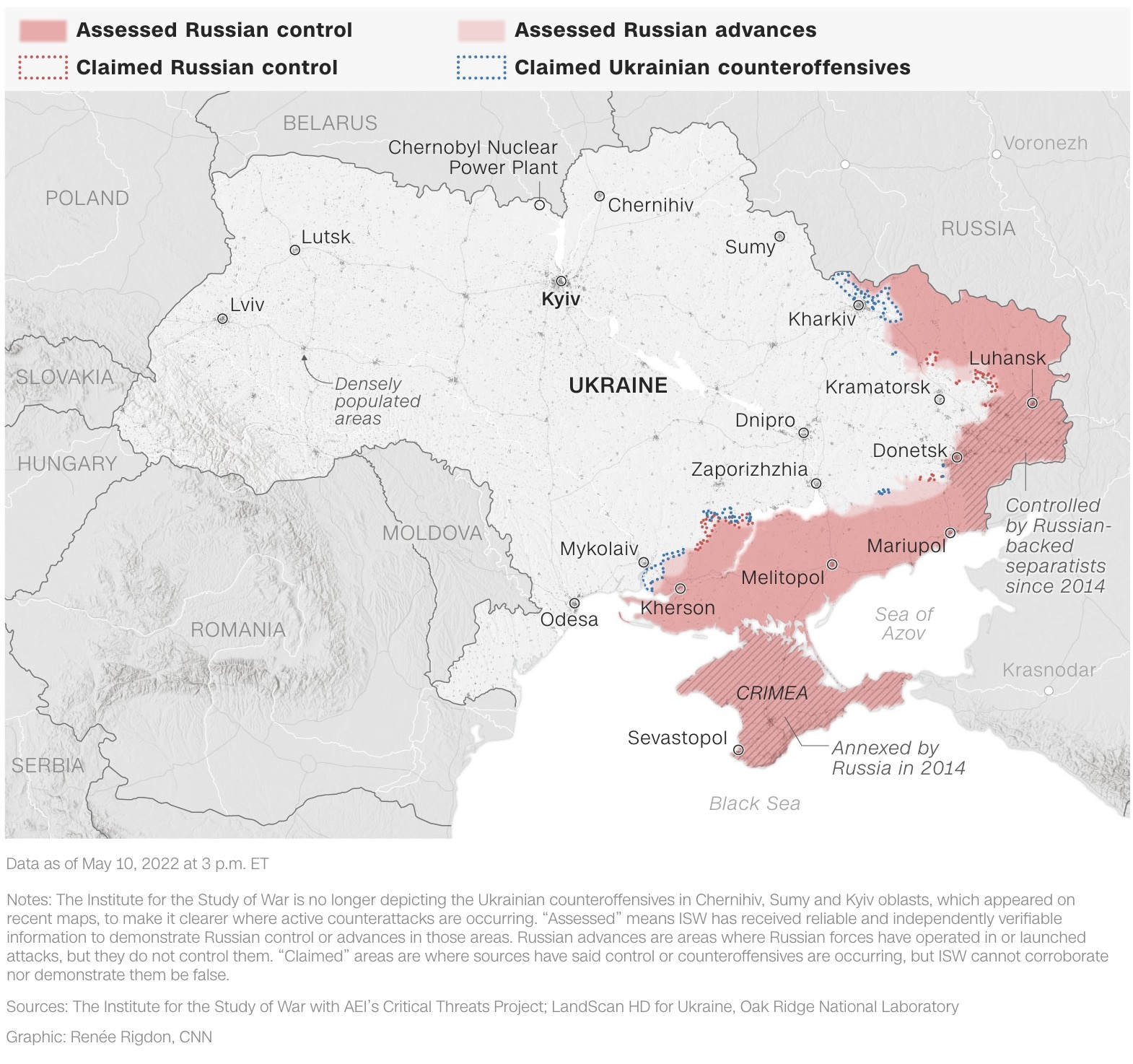 Skirmishes to the south: The most active battles Wednesday are farther south, Denysenko said, "in the Luhansk direction. This is Rubizhne, Severodonetsk."
He denied a claim by the Russian Ministry of Defense on Tuesday that Russian forces had reached the border of Luhansk.
Russian forces are trying to break south from Izium to take other parts of the Donetsk region, but there's been little movement on the ground.
"In the Izium direction, they conduct a fairly massive air reconnaissance, first of all. It's more about drones than aviation," Denysenko said.