Finland continues to move towards membership of NATO. Ukrainian President Volodymyr Zelensky said he commends Finland's "readiness" to join NATO, while the Kremlin said it would see Finland's accession to the military alliance as a threat.
On the ground, all the civilians are believed to have been evacuated from Mariupol's Azovstal steel plant.
Here are the latest updates from Russia's invasion of Ukraine:
Finland's NATO membership: Finland's leaders announced in a joint statement on Thursday that they are in favor of applying for NATO membership, moving the Nordic nation closer to joining the alliance. Since the Russian invasion of Ukraine, public support for joining NATO in Finland, which shares an 800-mile border with Russia, has leaped from around 30% to nearly 80% in some polls.
Sweden could be next: It is also expected that Sweden, Finland's neighbor to the west, will soon announce its intention to join NATO. Sweden's foreign minister said Thursday that the country will "take Finland's assessments into account." Russia has warned both countries against joining the alliance, saying there would be consequences.
Support for Finland: NATO chief Jens Stoltenberg said Finland would be "warmly welcomed" into the alliance. Meanwhile, NATO members Denmark and Estonia said they would support Finland's membership, with Danish Prime Minister Mette Frederiksen saying it "will strengthen NATO and our common security."
Moscow's reaction: Kremlin spokesman Dmitry Peskov said Thursday that Russia would see Finland's accession to the NATO as a threat and the move would not contribute to more security. Russia will analyze the situation with Finland's entry to NATO and will work out the necessary measures to ensure its own security, he added.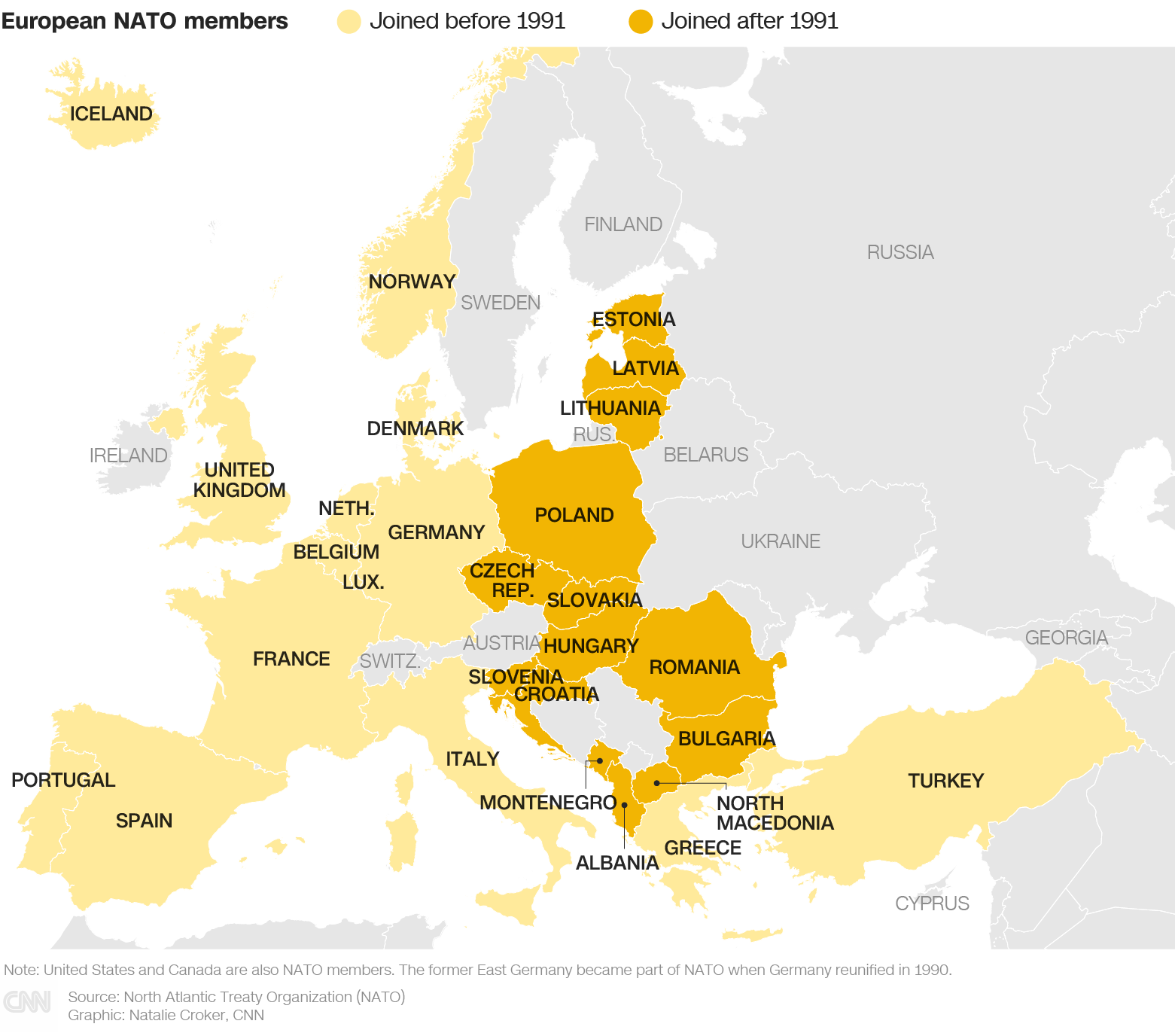 Azovstal evacuation: All the civilians who were sheltering in Mariupol's Azovstal steel plant have likely been evacuated, according to a Ukrainian officer inside the facility. However, the officer added that it's difficult to make a full assessment of the situation across the plant given the constant bombardment from Russian forces.
Ukraine offers exchange: Ukraine has offered to release Russian prisoners of war in exchange for the evacuation of injured Ukrainian soldiers from the Azovstal plant, the Ukrainian deputy prime minister said on Wednesday. She added that there is no agreement yet as negotiations are underway regarding the proposal.
Russian civilian reportedly killed: For the first time, a civilian in Russia has reportedly died as a result of cross-border shelling from Ukraine, according to Russian authorities.