Finland and Sweden are poised to end decades of neutrality by joining NATO, a dramatic evolution in European security and geopolitics sparked by Russia's invasion of Ukraine.
The two Nordic nations had long kept the military alliance at an arm's length, even while eying Russia to their east with caution.
But Moscow's assault on Ukraine has sparked renewed security concern across the region, and the leaders of each country have signaled their desire to join the bloc after more than 75 years of military non-alignment.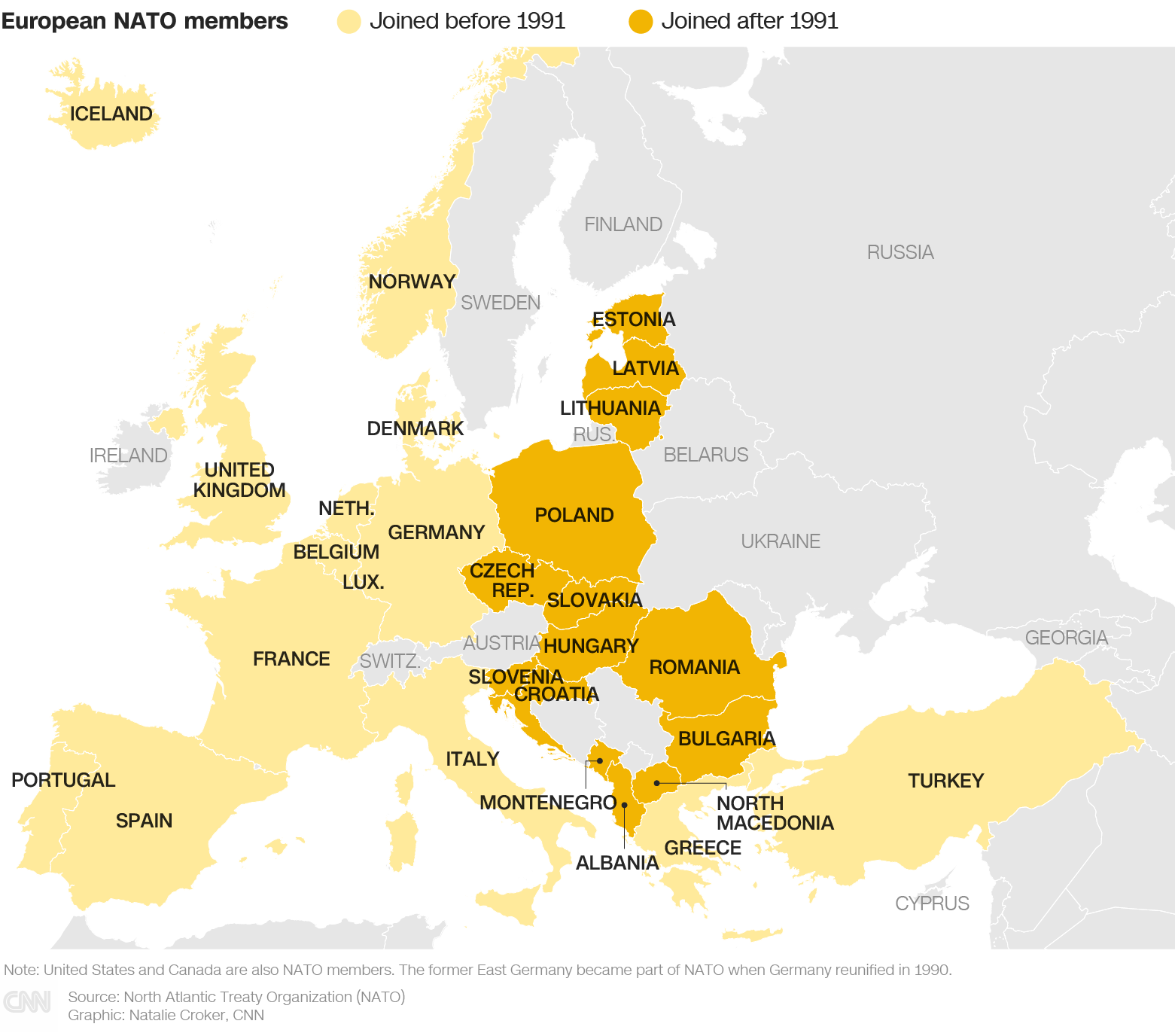 What's happened so far? Finnish leaders announced their intentions to join NATO on Thursday, and formally presented that desire at a press conference on Sunday.
In Sweden on Sunday, Prime Minister Magdalena Andersson announced during a press conference her party's support for the country to apply to join NATO.
The move must be approved by a vote in parliament in each country, but given the support of the ruling governments, that hurdle is expected to be passed comfortably.
What comes next? NATO has what it calls an "open door policy" on new members -- any European country can request to join, so long as they meet certain criteria and all existing members agree.
A country does not technically "apply" to join; Article 10 of its founding treaty states that, once a nation has expressed interest, the existing member states "may, by unanimous agreement, invite any other European State in a position to further the principles of this Treaty ... to accede."
NATO diplomats told Reuters that ratification of new members could take a year, as the legislatures of all 30 current members must approve new applicants.
Both Finland and Sweden already meet many of the requirements for membership, which include having a functioning democratic political system based on a market economy; treating minority populations fairly; committing to resolve conflicts peacefully; the ability and willingness to make a military contribution to NATO operations; and committing to democratic civil-military relations and institutions.
The process may not be without hurdles; Turkey's President Recep Tayyip Erdogan said Friday he was not looking at both countries joining NATO "positively," accusing them of housing Kurdish "terrorist organizations."
In the meantime, both countries will have to rely on its current allies and partners for security guarantees, rather than Article 5 -- the clause which states an attack against one NATO nation is an attack against all, and which triggers a collective response in that event.
Sweden and Finland have received assurances of support from the United States and Germany should they come under attack, while British Prime Minister Boris Johnson signed mutual security agreements with his Finnish and Swedish counterparts last week.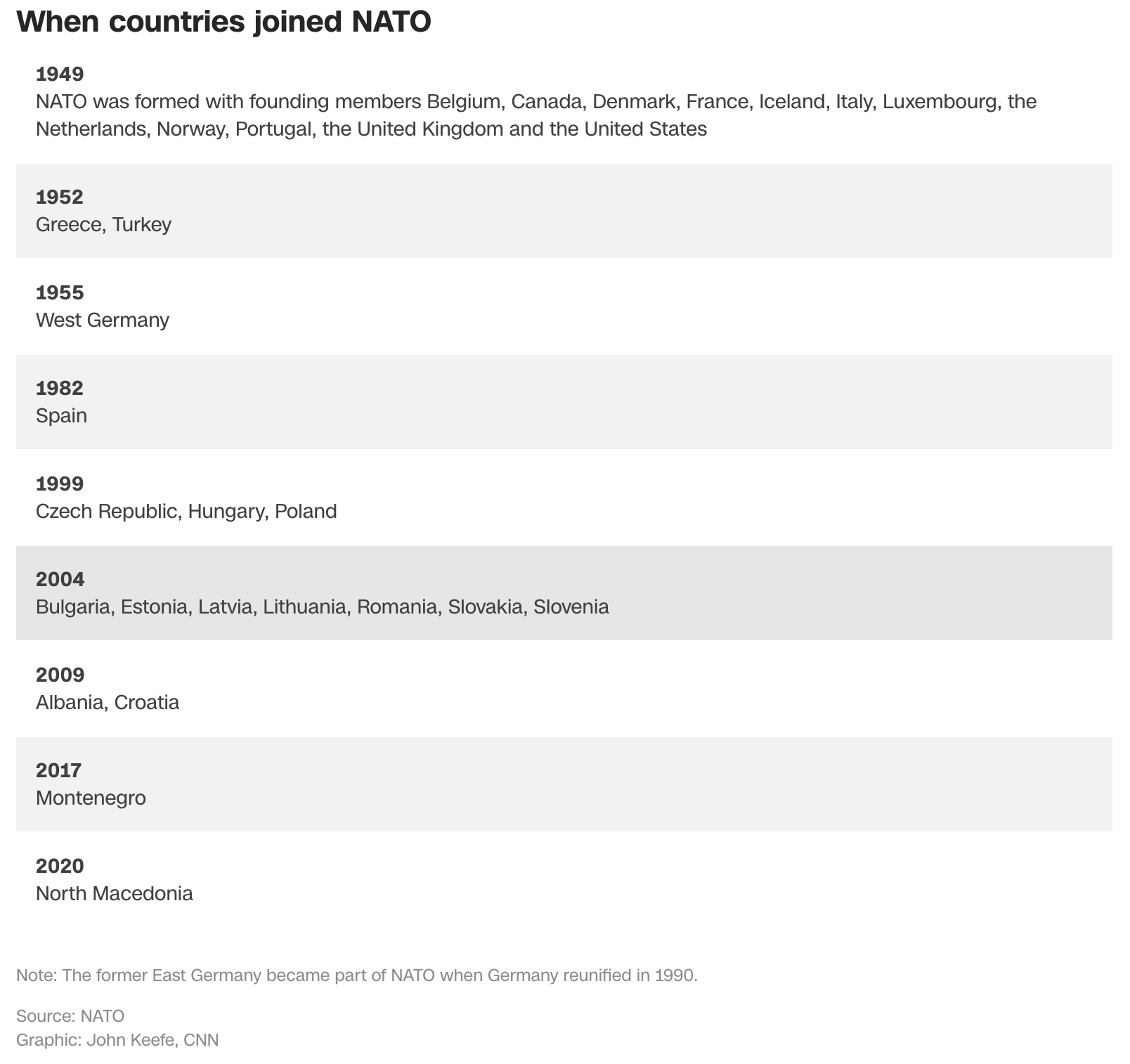 Read the full story here: