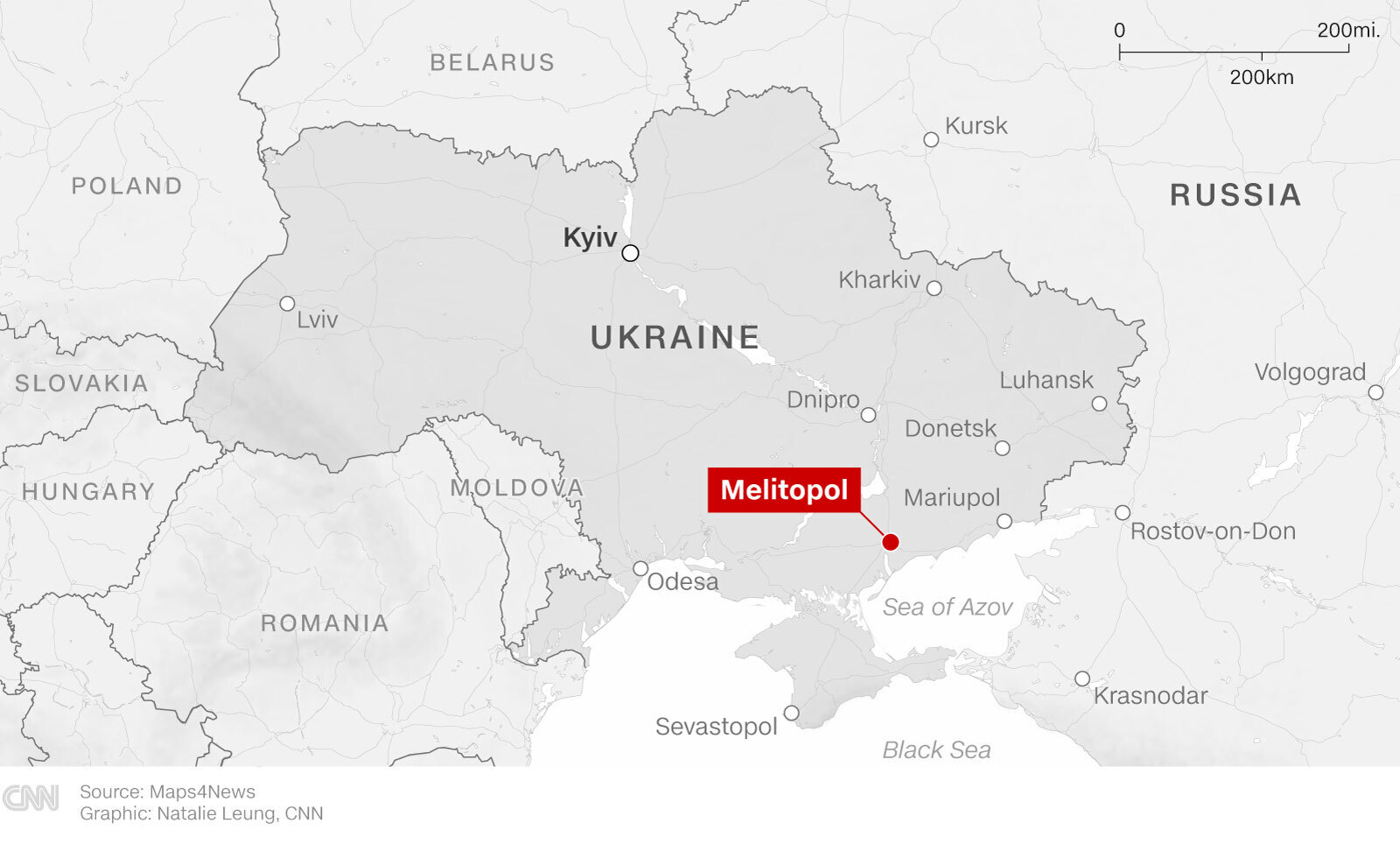 A car bomb detonated in the Russian-occupied city of Melitopol in southern Ukraine on Monday, Russian state media has reported.
The car was parked in the center of the city near the House of Culture, where Russia's officials in the city are now operating, according to a report by Russian state-run news channel RT.
The explosion shattered windows in nearby buildings, the report added.
Three people were injured in the blast, a source in the Kremlin-backed city administration told the Russian state-run news agency RIA Novosti.
Exiled mayor of Melitopol, Ivan Fedorov, said: "The explosion took place in the central part of the city, right next to the building belonging to the so-called head of the regional military administration."
Fedorov said there were "several versions" of what happened, and that law enforcement agencies will provide more details later.
He said that the area of the explosion is being investigated by the Russians.
CNN has reached out to Melitopol officials for more details.
Speaking to reporters in a daily call Monday, Kremlin spokesperson Dmitry Peskov called the explosions "outrageous."
"The fact of the strikes on civilian infrastructure, on children's institutions, is, of course, outrageous," Peskov said, adding that this is what they were fighting to prevent, to protect people from "neo-Nazis."
The Kremlin has been falsely claiming that the Russian invasion of Ukraine is a special operation to rid the country of "neo-Nazis." Since the offensive started in February, Moscow still cites this as their reason, despite providing no evidence.