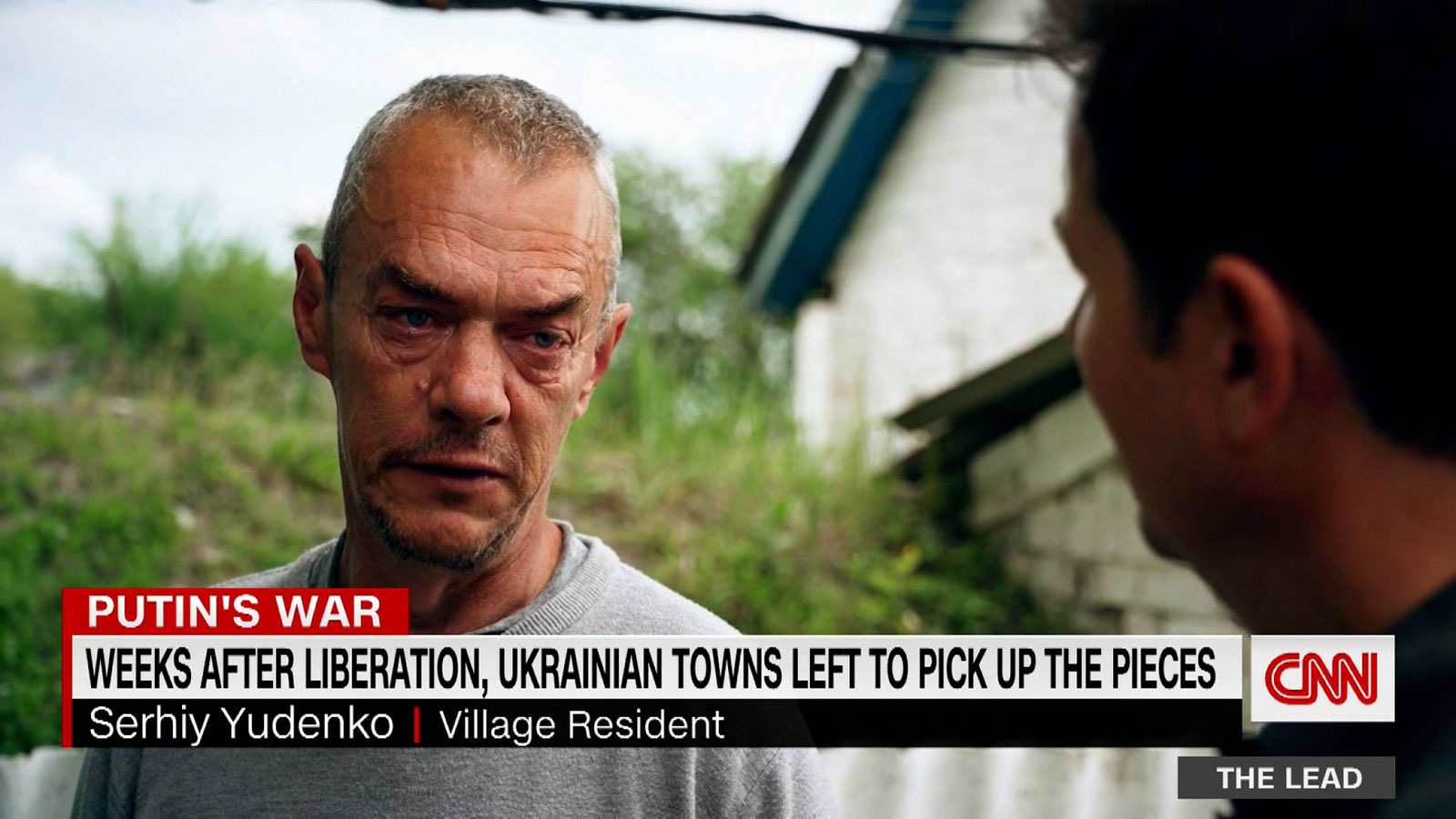 More than a month after Russian soldiers were pushed from the area, people in villages north of Ukraine's capital of Kyiv say they are still finding their neighbors buried in shallow graves.
"Sometimes, I have nightmares and can't sleep at night," village resident Serhiy Yudenko told CNN's Matthew Chance. "And I pray they won't ever come back."
Yudenko said he was shot by Russian troops and left for dead. He now has scars from the bullets but says the emotional scars run deeper.
"I'll never forgive Russians for what they did," he said.
Officials say more than 300 people are still missing from that region.
Yevhen Yenin, Ukraine's deputy interior minister, said he thinks of the families every time they find a new body.
"You cannot imagine the eyes of mothers whose children they lost. You cannot imagine the eyes of relatives whose beloved have been captured or have been killed on the front line," Yenin said, standing next to a grave.