Ukraine's army has carried a series of counterattacks in the eastern city of Severodonetsk, but Russian forces still control "most" of the city, a regional Ukrainian military official said.
Severodonetsk is one of the last remaining strongholds held by Ukraine in the eastern region of Luhansk.
The head of the Luhansk Military Administration, Serhiy Hayday, said that the Kremlin's forces did not make any headway Wednesday night in their attempt to capture Severodonetsk, despite Russian claims that the they have taken the whole city.
Hayday has previously said that 10,000 Russian-controlled troops are fighting to take the city.
The counteroffensives by Ukrainian troops managed to move enemy forces away from some streets and allowed them to capture some prisoners of war, according to Hayday.
"They don't control the whole city, fighting is going on," Hayday said.
On Wednesday, Hayday said that Russians control 80% of the city.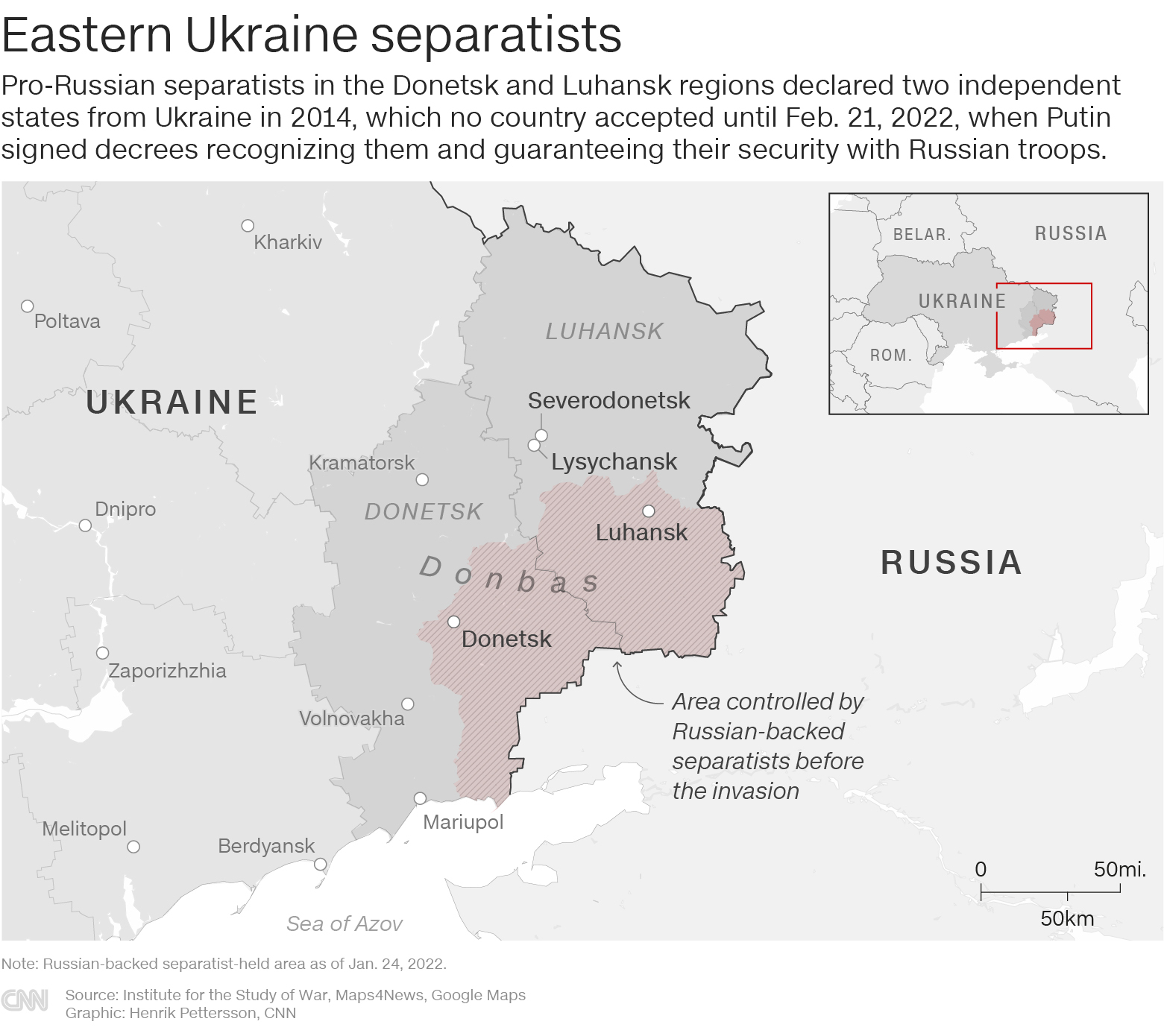 Why Severodonetsk matters: Luhansk and neighboring Donetsk together make up Ukraine's Donbas region, an industrial heartland dotted with factories and coal fields that has been home to sporadic fighting since 2014, when Russian-backed separatists seized control of two territories there -- the self-declared Donetsk People's Republic and Luhansk People's Republic.
Severodonetsk and sister city Lysychansk are two of the last cities in Luhansk housing Ukrainian troops. Russian forces have spent days attempting to encircle Severodonetsk, advancing in several directions and pushing Ukrainian forces out of the city.
Capturing the region would give Russian President Vladimir Putin a symbolic victory. A key goal of Russia's so-called "special military operation" -- the Kremlin's official euphemism for the invasion of Ukraine -- was to take control of the Donbas region.