Rescue work is ongoing in the eastern Ukrainian city of Pokrovsk, which officials say was targeted by Russia on Monday in a "double-tap" strike, which aims to kill or injure first responders.
Meanwhile, Russia has issued new history textbooks for high-school students, offering the Kremlin's account of the reasons for the war in Ukraine, or what it still euphemistically calls a "special military operation."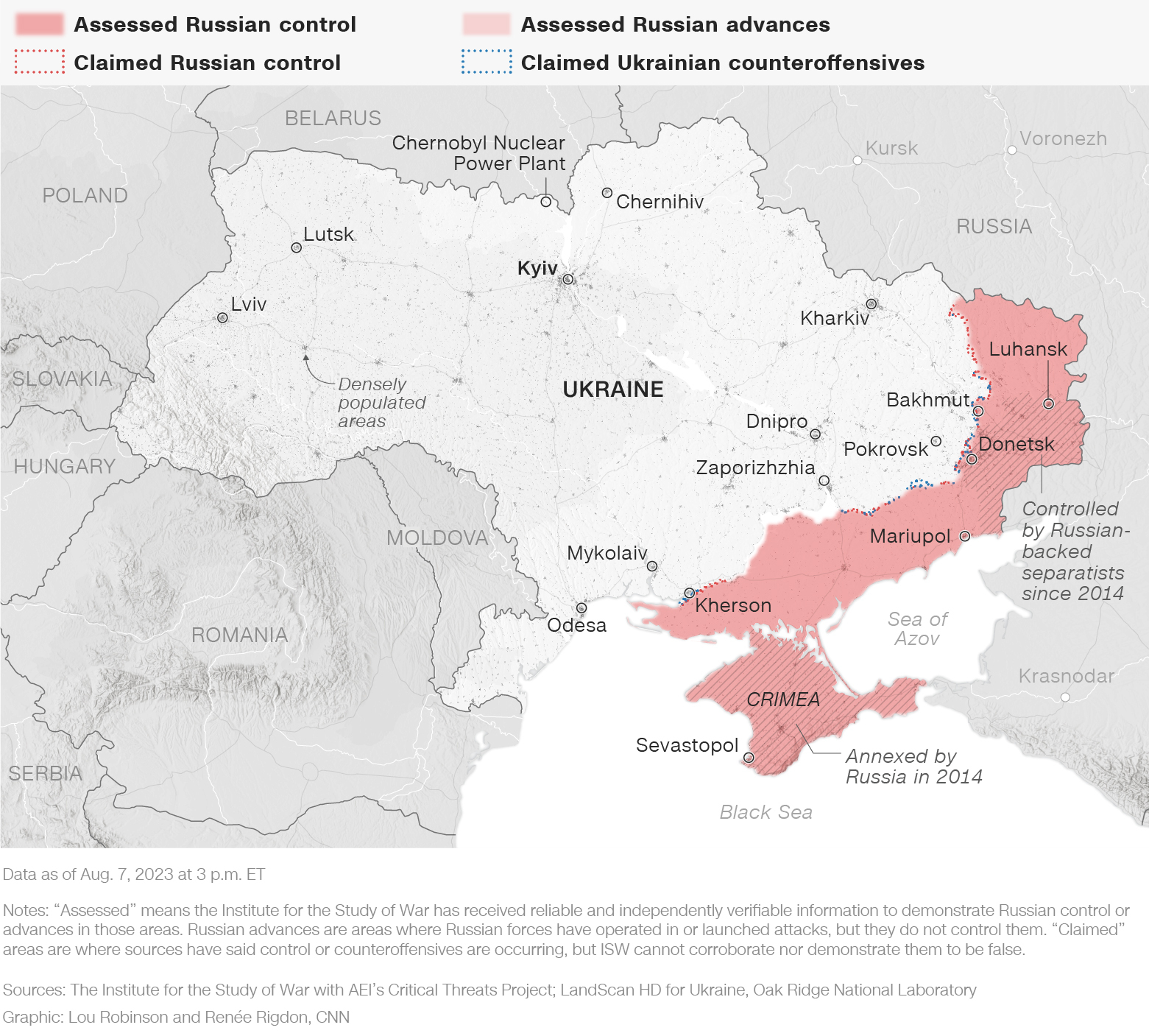 Here are the latest developments:
Pokrovsk attacks: Two Russian strikes hit the city, in Ukraine's Donetsk region, within 30 to 40 minutes of each other on Monday evening, killing seven people and injuring at least 81, according to local officials. Many of those injured were first responders, who had rushed to the scene after the initial blast, only to be targeted in the second, they said. Russia has used this tactic throughout its invasion of Ukraine, including an attack in Kharkiv witnessed by a CNN team.
Textbook history: Russia's education ministry has revealed new history textbooks to be used in high schools, which will teach students the Kremlin-approved account of the war in Ukraine. The textbooks will include sections on "the reasons for the start of the special military operation, the purpose of the special military operation, denazification, demilitarization," education minister Sergey Krastov said Monday.
China's impartiality: China's top diplomat Wang Yi told his Russian counterpart that Beijing remains "impartial" on the war in Ukraine. His comments come shortly after China participated in international talks in Saudi Arabia, to which a delegation from Ukraine was invited but one from Russia was not. Chinese officials said that the talks helped to "build international consensus" on the conflict. This may have come as a snub to Moscow, which has long touted its partnership with Beijing.
Zelensky threat: Ukrainian President Volodymyr Zelenksy has warned that Russia may be left without ships if it continues to attack Ukrainian ports. Moscow has launched a prolonged bombardment of Ukraine's Black Sea ports since pulling out of the grain deal – but Kyiv has recently started to strike back. Last week, Ukrainian sea drones downed a Russian warship near the port of Novorossiysk – and on Sunday, Zelensky warned there may be more to come.