A long convoy of vehicles has been moved across a military pontoon bridge over the Pripyat River near the Ukrainian-Belarussian border, according to new satellite images from Capella Space.
The images, taken at 9:57 p.m. Kyiv time on Thursday, show the vehicles lined up on the southern shore of the Pripyat River.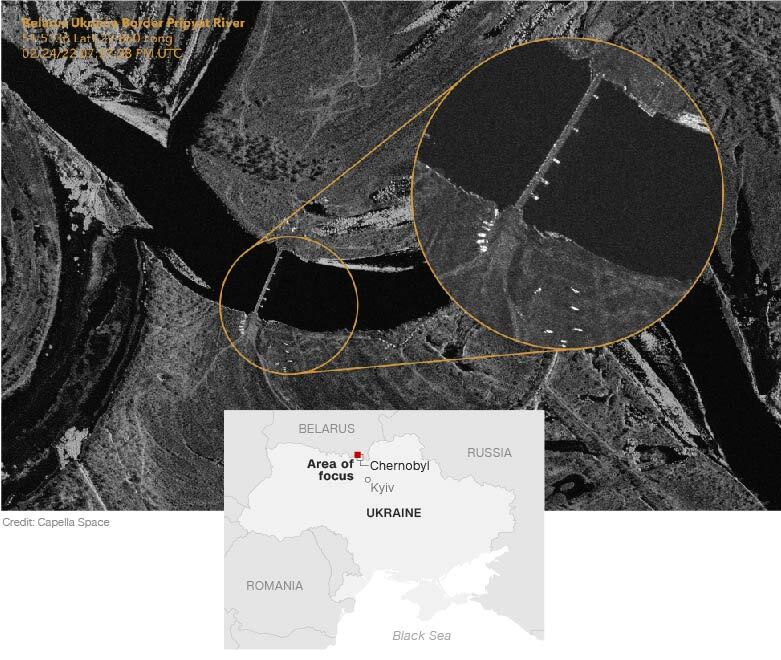 This location is deep in Palieski State Radioecological Reserve, which is part of the greater Chernobyl exclusion zone.
A mile away from the convoy and pontoon bridge site, dozens of other vehicles are arranged in columns near the abandoned village of Dovlyady, Belarus. 
The road from Dovlyady travels across the Ukrainian border to Pripyat and to the damaged Chernobyl nuclear reactor. 
Earlier on Thursday, Russian forces reportedly took control of the reactor site. CNN has been reporting about the pontoon bridge's existence since it was first identified on satellite imagery on Feb. 15.