More than 18,000 people have arrived in Germany from Ukraine since the Russian invasion just eight days ago, according to the German interior ministry. 
"Up until now 18,436 refugees from Ukraine have arrived in Germany," Maximilian Kall, interior ministry spokesperson told reporters at a press briefing in Berlin. 
''According to Germany's Federal Police, most of them (refugees) are families without men -- and a large number of them are women and children."
Kall said that of the total refugees around 15,000 people are nationals of Ukraine and around 3,000 people are non-EU residents.
He clarified that ''people who are fleeing the war zone can enter the EU -- regardless of whether they are Ukrainian asylum seekers or third-country nationals." 
Most of the non-Ukrainian refugees had permanent residence in Ukraine, which means they do not have to go through an asylum procedure.
So far more than one million refugees have been forced to flee Ukraine in just seven days, according to the United Nations.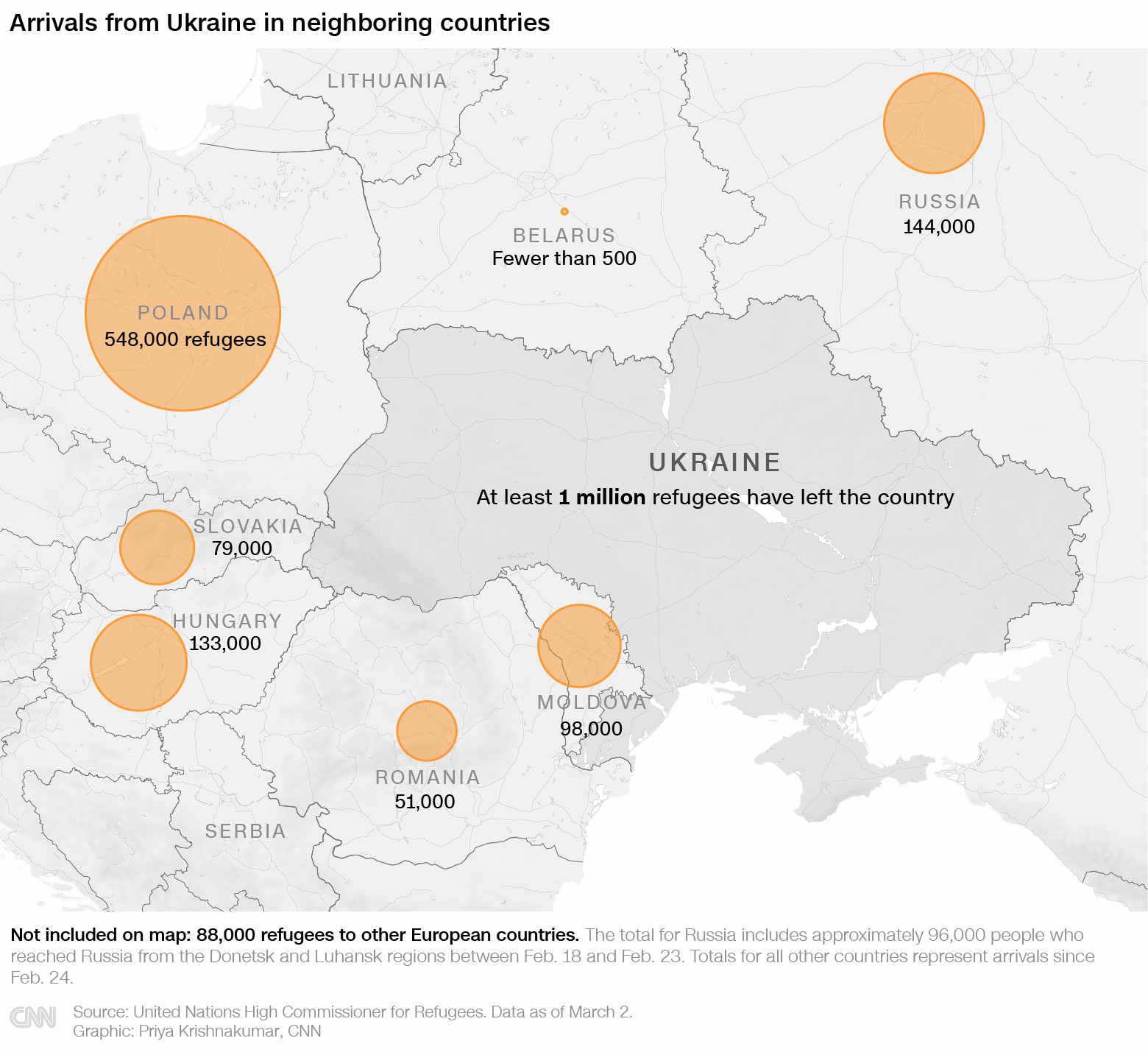 Filippo Grandi, the UN High Commissioner for Refugees, said in a statement Thursday: "I have worked in refugee emergencies for almost 40 years, and rarely have I seen an exodus as rapid as this one."
Half a million of the refugees are children, according to UNICEF, which warned Europe could be facing its largest refugee crisis since World War II.
CNN's Helen Regan, Paul P. Murphy and Tim Lister also contributed to this post.