US Secretary of State Antony Blinken has said it is "imperative" for European countries to stop relying on Russian energy, especially as the Ukrainian war continues, in order to ensure supply is "widely available."
Speaking at a joint press conference in Tallinn with Estonian Prime Minister Kaja Kallas, Blinken said there is a "significant, not only opportunity but imperative in this moment to finally move off of, for many countries in Europe, the dependence on Russian energy. Because Russia uses it as a weapon."
Kallas called to fully exclude Russia and Belarus from the high security payment network SWIFT and restrict its access to cryptocurrencies. 
Countries must focus on Russia's "full isolation" from the free world, she said. The deteriorating security situation "demands rapid changes to European security," she stressed, adding that the world must be prepared for the worst, which is still to come.
"Hence, Putin's violence must be in correlation with the further sanctions and also isolation decisions," Kallas said. 
Kallas also called on NATO to work on an "updated strategy for defense in our region." 
She thanked Blinken for the United States' "heavy work" in building unity within NATO allies, adding that she had asked for a "permanent and meaningful NATO forward defense in the Baltic region."
Despite the bleak situation on the ground, NATO is unwilling to get directly involved in the conflict -- including setting up a no-fly zone -- beyond supporting Ukraine's resistance to an invasion that is killing civilians.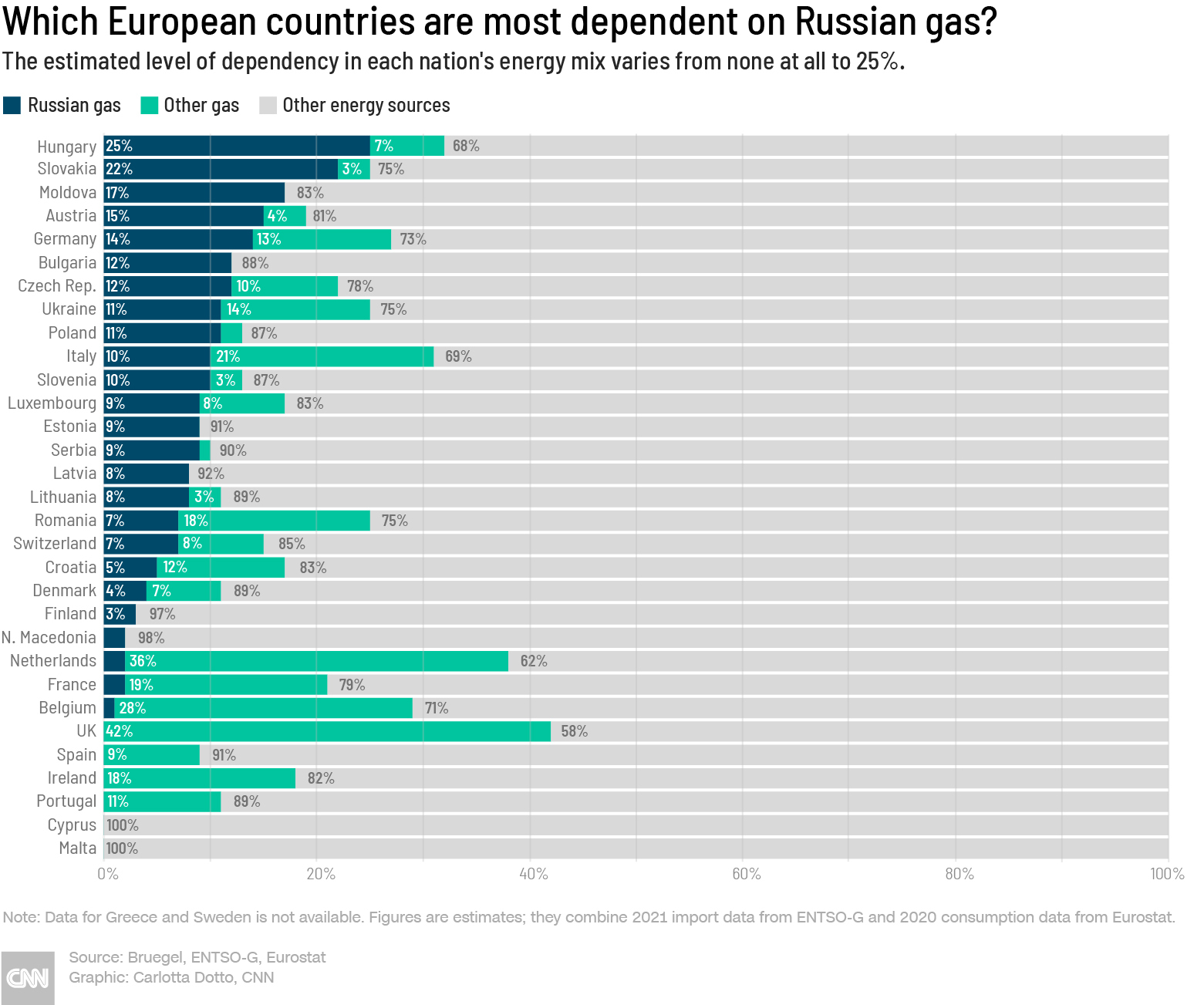 CNN's Luke McGee contributed reporting to this post.