Narendra Modi election rally in New Delhi: Live updates
12:16 p.m. ET, May 8, 2019
We're wrapping up here
We are wrapping up our coverage of Modi's New Delhi rally but keep following for more election coverage in the coming days.
11:34 a.m. ET, May 8, 2019
Scenes from Modi's key New Delhi rally
Modi's speech at his big rally in New Delhi touched on familiar themes that we've heard throughout his campaign, such as national security and being tough on terrorism. He spent a big portion of his speech criticizing other parties for not doing enough, allegedly being corrupt, or creating family dynasties.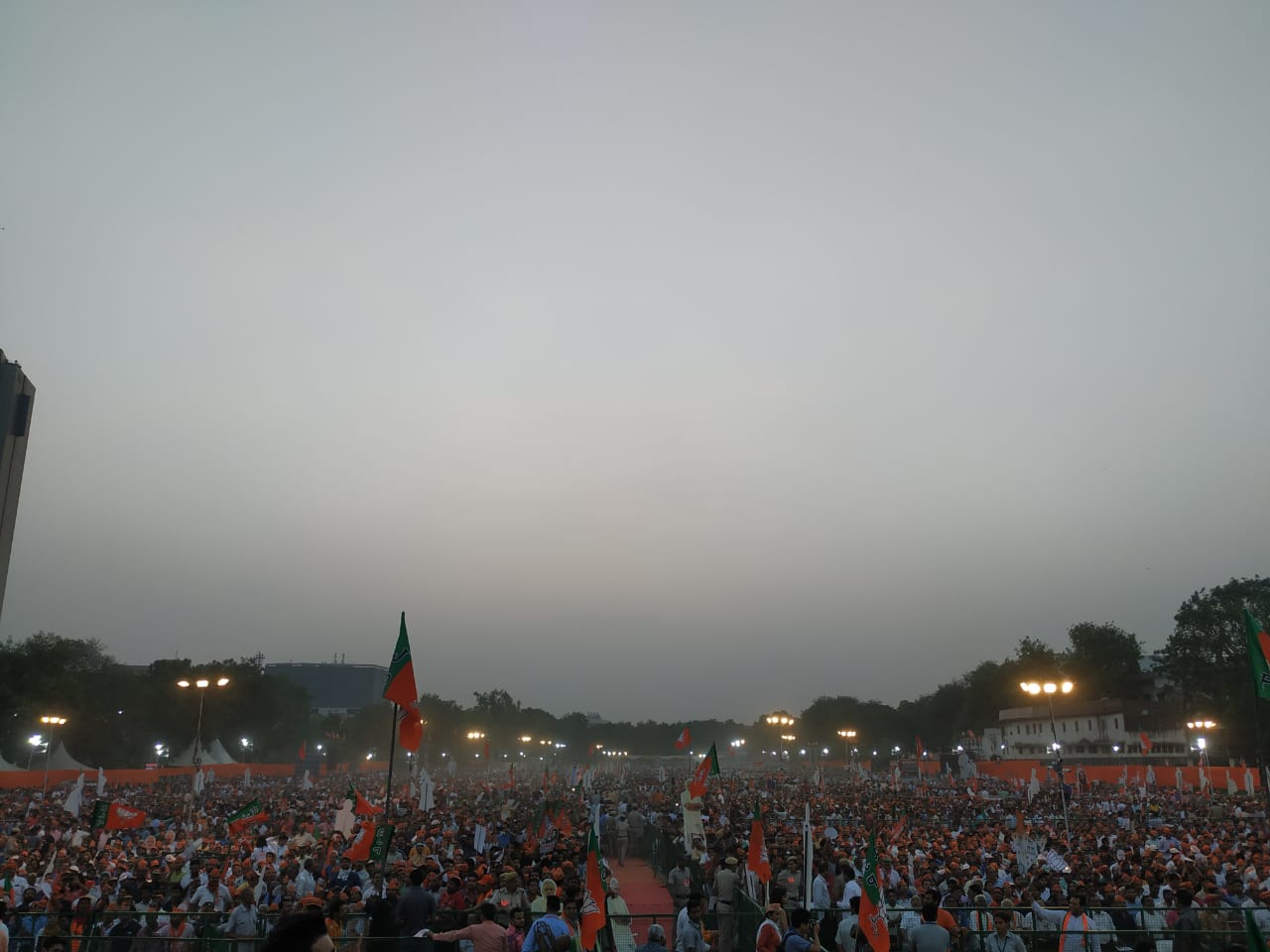 Modi also touted economic and social accomplishments he said his BJP government has achieved during the last five years and appealed to New Delhi voters to keep him in power for another five.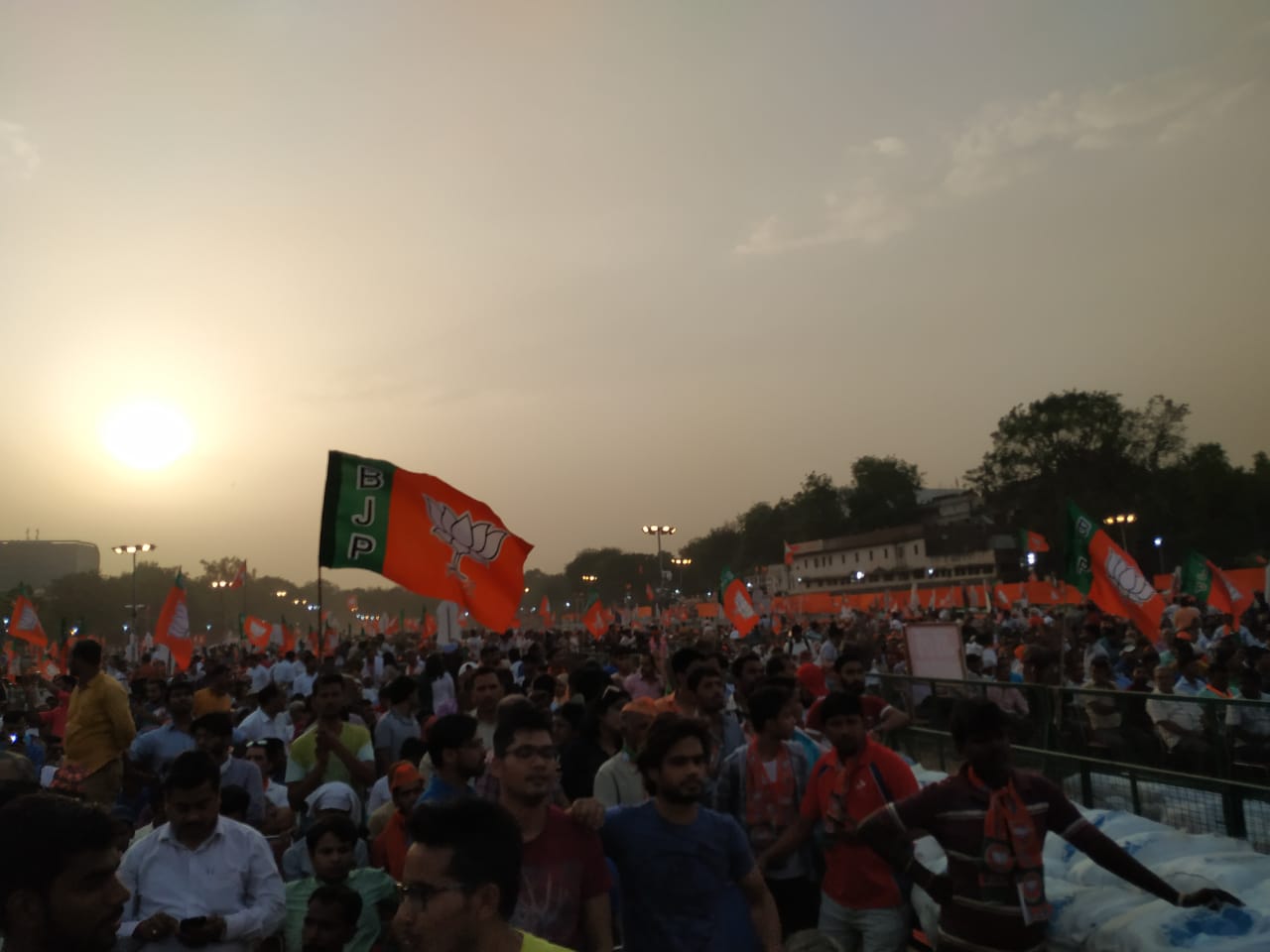 11:36 a.m. ET, May 8, 2019
Modi asks voters to 'blossom the lotus'
Modi makes a plea to New Delhi to go out and vote for him and his party at the polling booths on Sunday.
"You have to blossom the lotus on every polling booth," he said. "All your votes will come to Modi's account."
The lotus is the symbol of Modi's Bharatiya Janata Party and, on polling day, voters press the button next to the symbol of their preferred party.
"I ask you, you go to each and every house, meet the voters, you'll spread my vote to them and you'll take them out to vote and inspire them to press the button."
"Bothers and sisters, keep you blessings on us and I ask that everyone say with me 'Bharat Mata Ki Jai' (hail Mother India.)"
11:06 a.m. ET, May 8, 2019
Modi says he'll make defeating terrorism a priority
A hallmark of Modi's campaign has been talking tough on terrorism and national security, especially following the recent tensions with Pakistan over the disputed Kashmir region that almost brought two countries to war.
"Terrorism still looms. The New India will go into the house of the terrorist and kill them there. New India does not tease anyone, but if we are teased we will not leave them," he says.
Modi asks the crowd three times: "Are we going to go into the house and kill them?"
11:03 a.m. ET, May 8, 2019
Modi targets parties with long family legacies
Modi hits out at opposition parties and leaders who he said have created political family legacies.
Several parties across India have these long family histories, where sons, daughters and other relatives take on the political mantle of the party.
The Congress Party is one such party that Modi was targeting -- its name has become synonymous with the Gandhi family. Leader Rahul Gandhi is the son, grandson and great-grandson of former Prime Ministers.
Read more on that here.
10:51 a.m. ET, May 8, 2019
Modi touts achievements in New Delhi
Modi boasts of the achievements he says his administration has accomplished, including providing more toilets, cooking gas and free medical aid for the poor, and tax exemptions for the middle class.
Modi says because of his Goods and Service Tax, which was one of his big economic policies, "people are freed from the inspector raj."
He also promotes the expansion of the metro system in New Delhi, solar power, and the construction of the Eastern Peripheral Expressway, which he said has eased congestion in and out of the city.
Modi adds that his BJP party had begun to clean the Yamuna River, considered to be one of India's most polluted waterways.
10:21 a.m. ET, May 8, 2019
Modi kicks off New Delhi rally
Modi begins rally by saying the "tough decisions" that his BJP party has taken over the past five years "have been with the support of the people."
10:28 a.m. ET, May 8, 2019
What are the people saying?
From CNN's Manveena Suri
Jian Mohammed, 55, is a property dealer from New Delhi. He believes the BJP "does not do any work."
"Poverty will decrease and employment will increase if Congress wins. Modi talks about the soldiers and asks for votes but is he fighting at the border?" he said.
Dairy farmer Anil Pehalwan, 40, doesn't have much hope that any party will make a difference. "None of these parties listens to us," he said. "Whoever does the work, we will vote for them."
Sanjay Raghav, 41, is a shopkeeper in East Delhi, where Priyanka Gandhi Vadra's roadshow passed through, but he said he's a BJP supporter "because of Modi."
"Modi is very important for the country. He has made a name for the country. People will give (a) vote to Modi's name. BJP may not be good for my own home but Modi is good for the country. India's name is becoming big in the world. Because it is Modi, everything is possible," he said.
Twenty-year-old laborer Mohammed Mustaki disagrees. He said: "Modi has pulled the country back by 50 years. He has taken away employment."
9:50 a.m. ET, May 8, 2019
Modi to address supporters in crucial New Delhi election rally
Indian Prime Minister Narendra Modi teases his big election event in New Delhi.