A massive 8.8-magnitude earthquake rocked Chile early on Saturday, February 27, leaving hundreds of people dead, destroying parts of southern Chile and triggering tsunami warnings for the entire Pacific basin.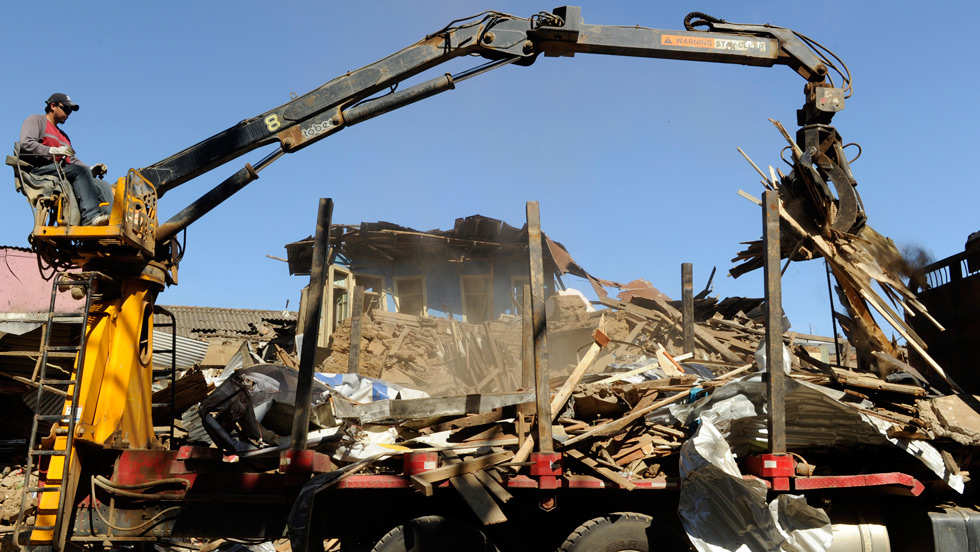 AFP/GETTY IMAGES
Crews remove rubble on Thursday, March 4, from a house destroyed in last week's earthquake in Constitucion, Chile.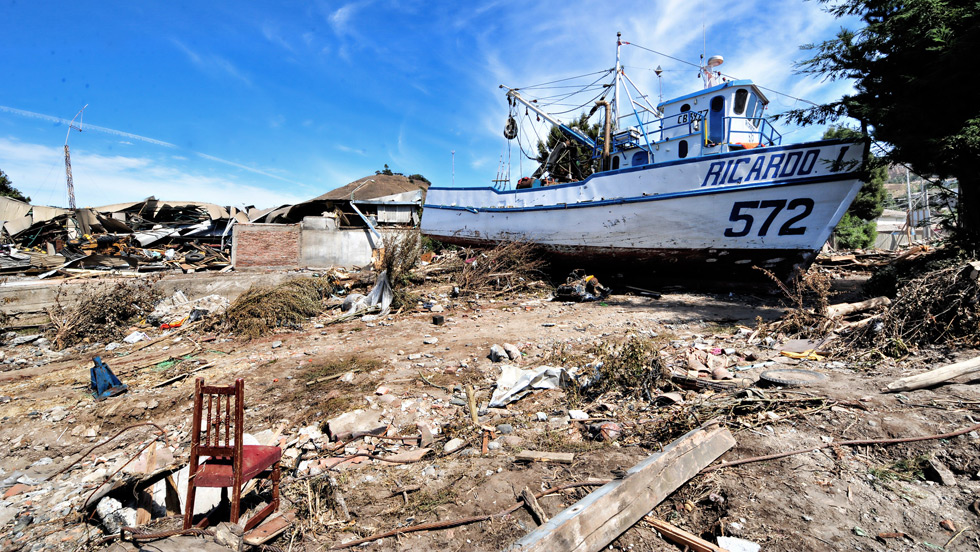 AFP/GETTY IMAGES
The seaside town of Constitucion was hit by a tsunami from the massive earthquake on Saturday, February 27.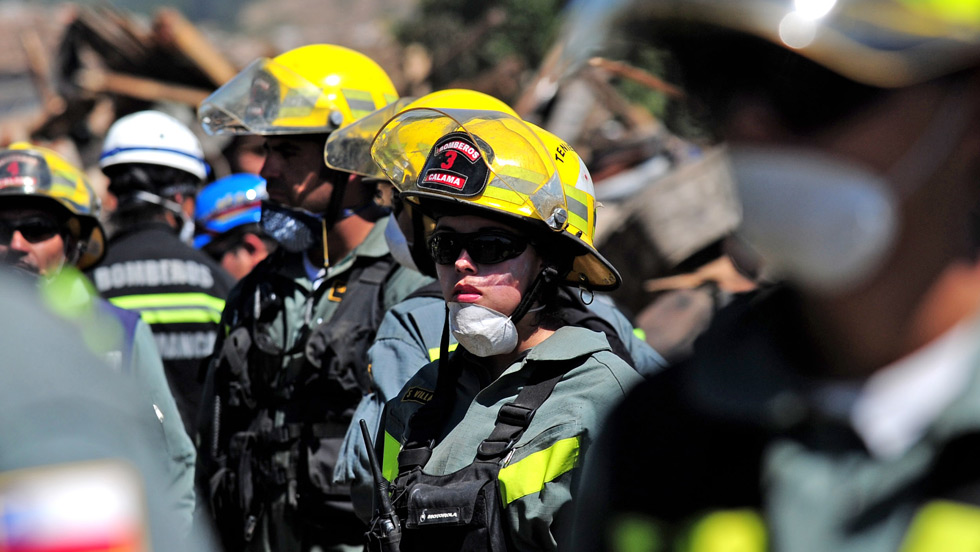 AFP/GETTY IMAGES
Firefighters stand by to search for bodies in Constitucion on Thursday, five days after the quake killed more than 800 people.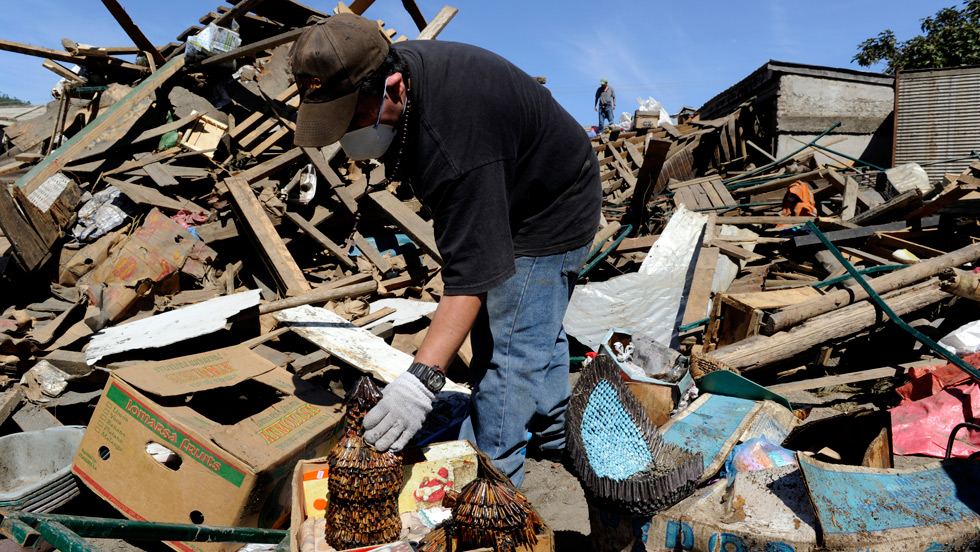 AFP/GETTY IMAGES
Residents search for personal belongings in the rubble of their demolished homes in Constitucion.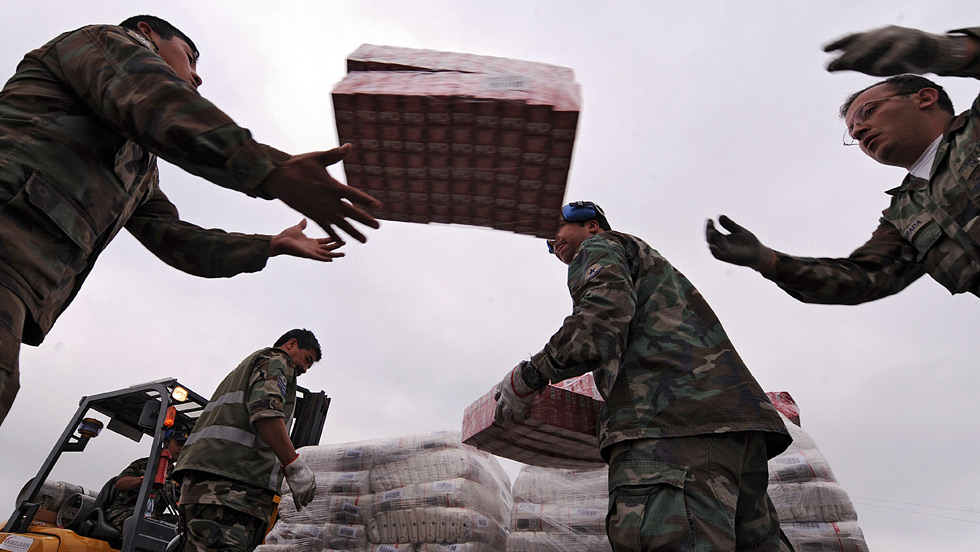 AFP/GETTY IMAGES
Soldiers unload humanitarian aid at Concepcion's airport. The priority remains the needs of those affected, followed by reconstruction efforts, Chilean President Michelle Bachelet said Thursday.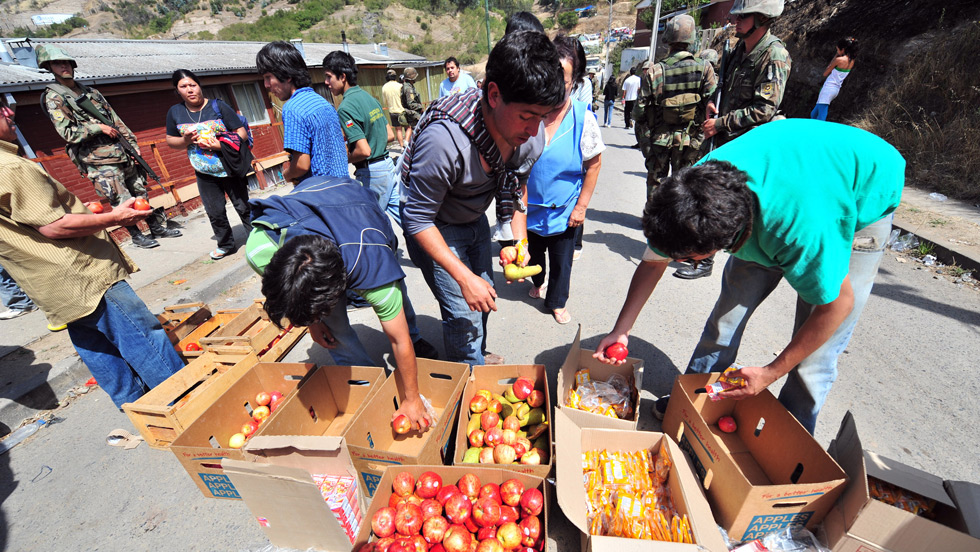 AFP/GETTY IMAGES
Food is distributed to locals in Constitucion. Officials said they distributed 3,500 aid packages on Wednesday, March 3.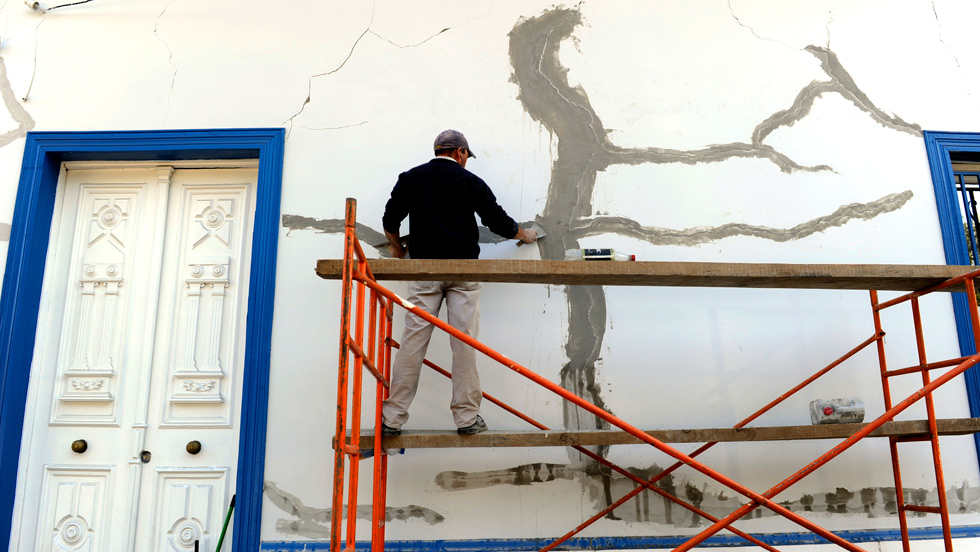 AFP/GETTY IMAGES
A man repairs a damaged wall in Linares, Chile, on Wednesday. Since Saturday's earthquake, the region has suffered more than 120 aftershocks of 5.0 magnitude or greater, according to the USGS.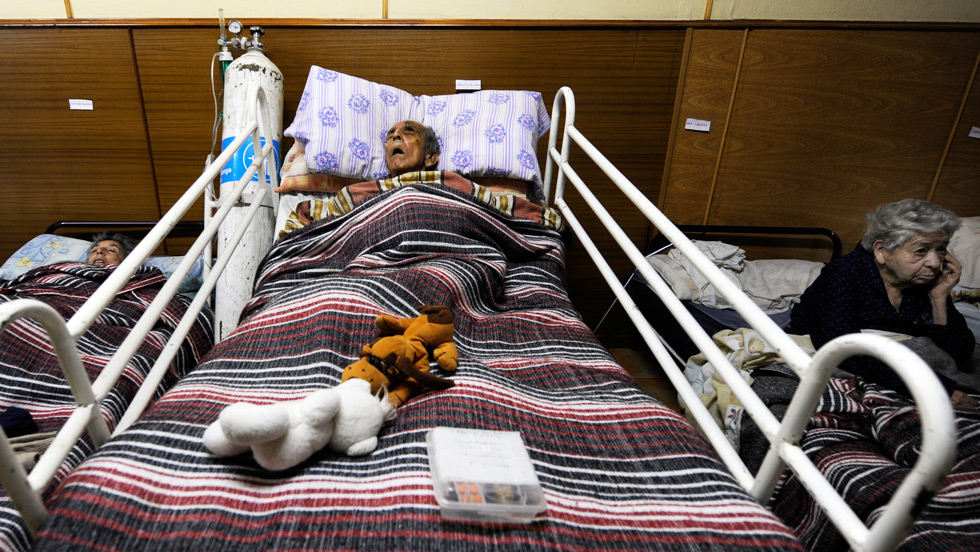 AFP/GETTY IMAGES
Chilean elders rest in an improvised dormitory at Kolping Hotel on Wednesday in Linares. The Las Rosas home they lived in was destroyed by Saturday's earthquake.