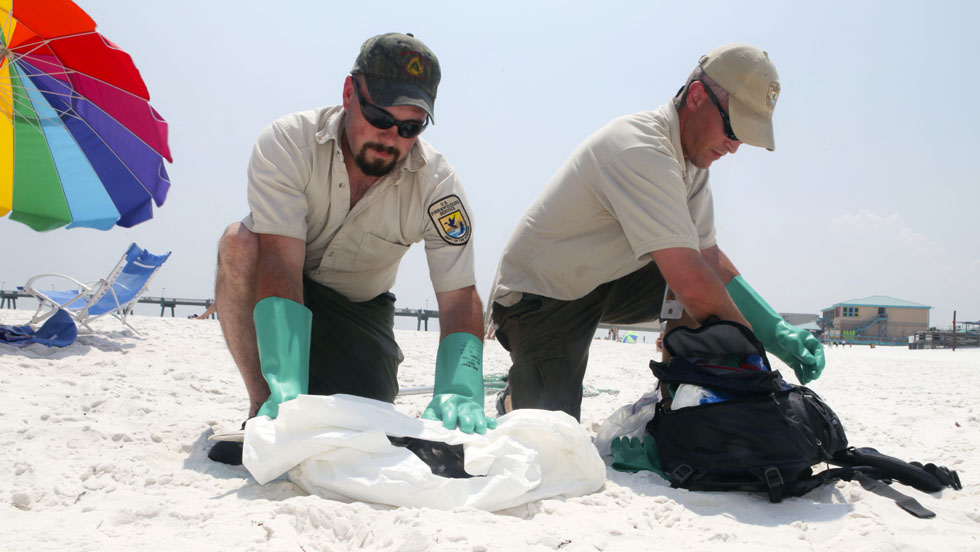 ROBERT JOHNSON/CNN
Matt Rymer, left, and Collin Ewing of the U.S. Fish and Wildlife Service recover a Northern Gannet on Thursday, June 17, on Florida's Okaloosa Island. Ewing and Warren are part of a wildlife recovery capture team that transports and documents animals found in possible distress in the oil disaster's wake.
MARK OSWALD/CNN
Heavy tar returned in smaller amounts Thursday to Fort Walton Beach, Florida, after a cleanup the day before, according to local residents.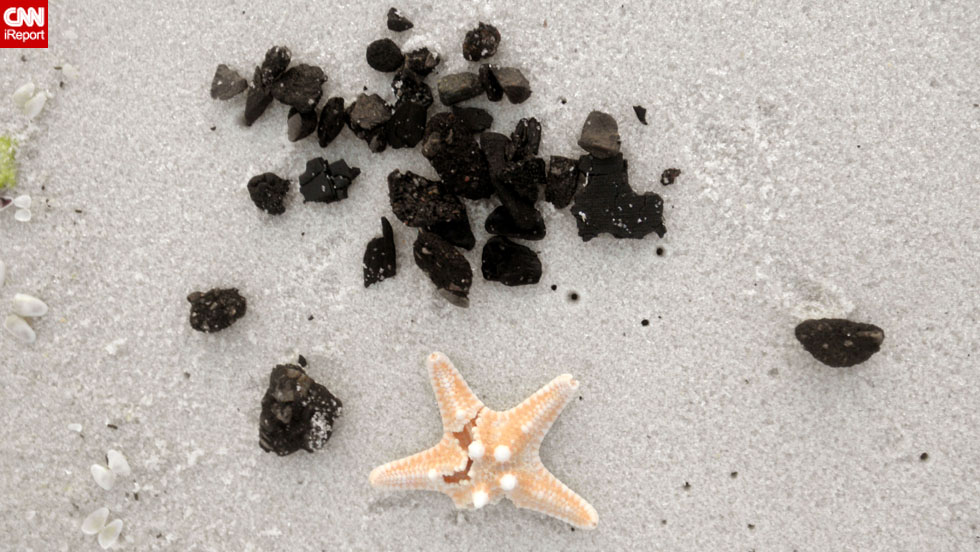 COURTESY JAN MOLL
Tar balls wash ashore Wednesday, June 16, in Destin, Florida, in a photo from iReport contributor Jan Moll.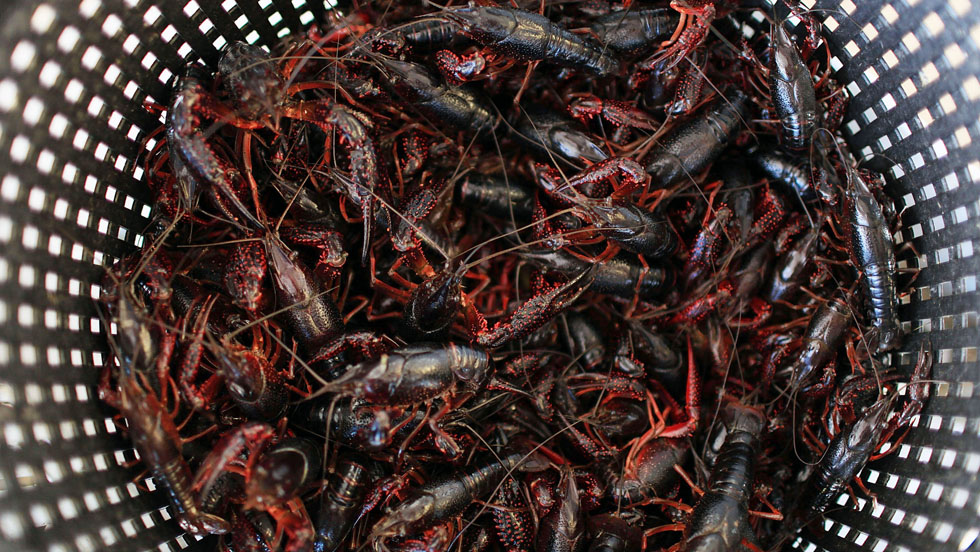 GETTY IMAGES
Crawfish sit at the bottom of a container at a fish market Thursday in Westwego, Louisiana. A U.S. official told lawmakers this week that seafood from the Gulf of Mexico available to consumers in stores and restaurants is safe.
GETTY IMAGES
A seafood stand is closed Thursday in Westwego. The Gulf oil disaster has had a major economic impact on the region.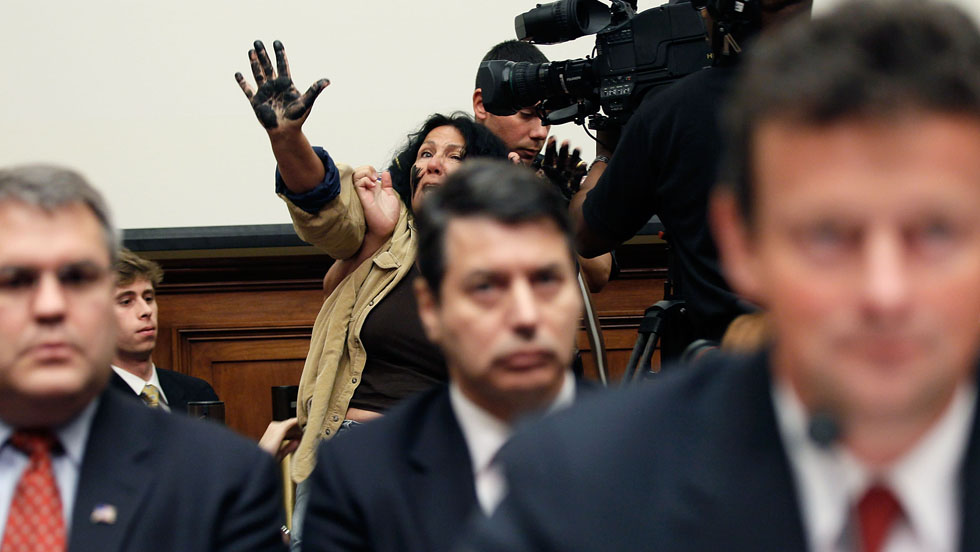 JEFF HUTCHENS/REPORTAGE FOR CNN
Protester Diane Wilson is escorted out after disrupting BP Chief Executive Tony Hayward, right, during a House subcommittee hearing Thursday.