Indonesia's Mount Merapi began erupting on October 26, 2010. An ash cloud that was about 450 to 600 degrees Celsius (842 to 1,112 degrees Fahrenheit) has risen as high as 6 kilometers (3.7 miles), according to the Volcanology and Geological Disaster Mitigation Agency. The eruptions have displaced more than 200,000 people, and the death toll is more than 200 people and continues to rise.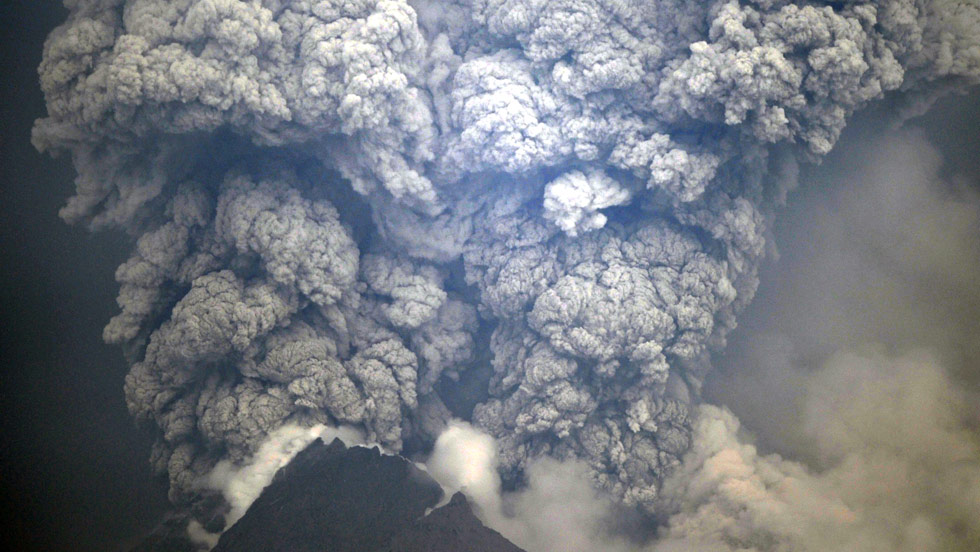 AFP/Getty Images
Mount Merapi, seen from Sleman, Yogyakarta, continued to spew ash on Sunday, November 6. The ash forced dozens of international flights into Indonesia to be rescheduled.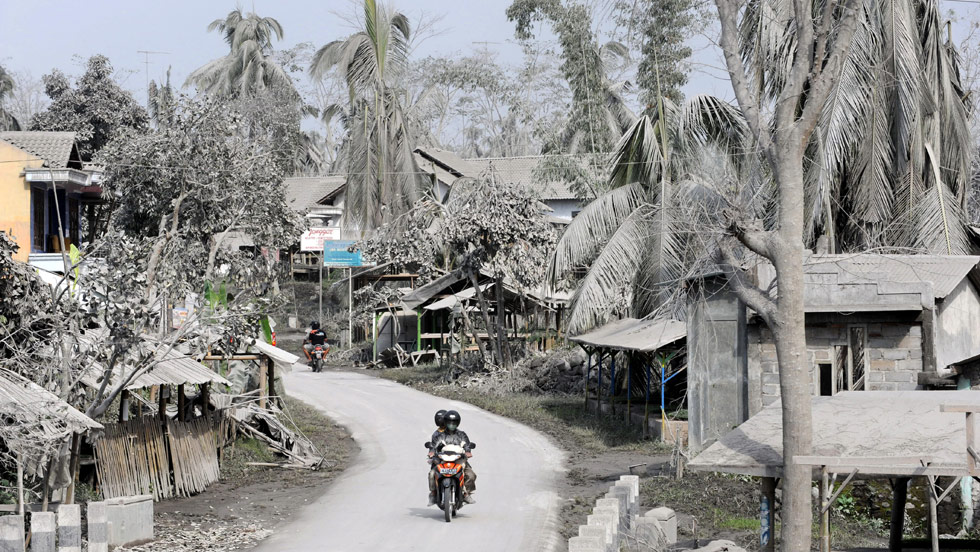 AFP/Getty Images
A motorcyclist rides through an ash-covered village in Dukun, Central Java, on Thursday, November 11.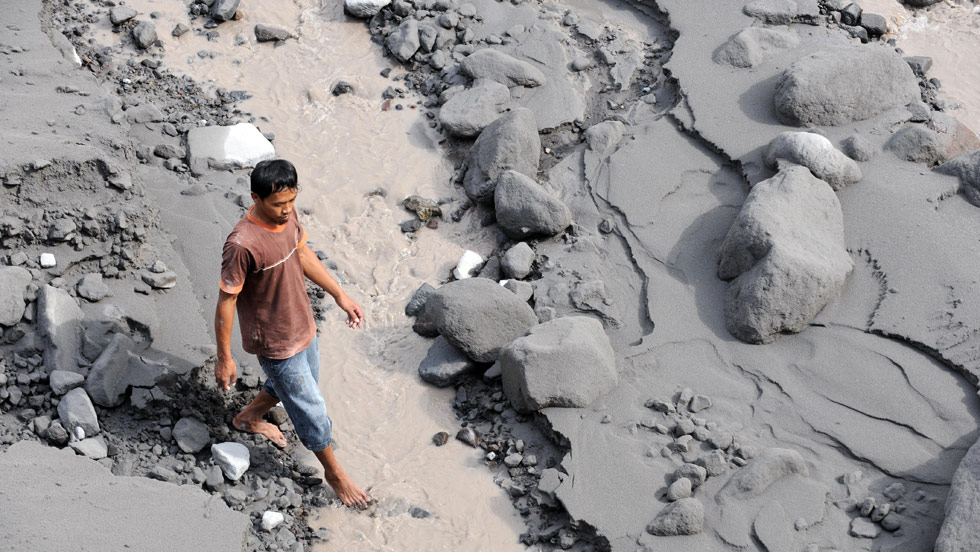 AFP/Getty Images
A man walks across the Lamat River in Dukun on Thursday, the same day that disaster officials said the worst might be over. Even so, the alert level remained at 4, the highest.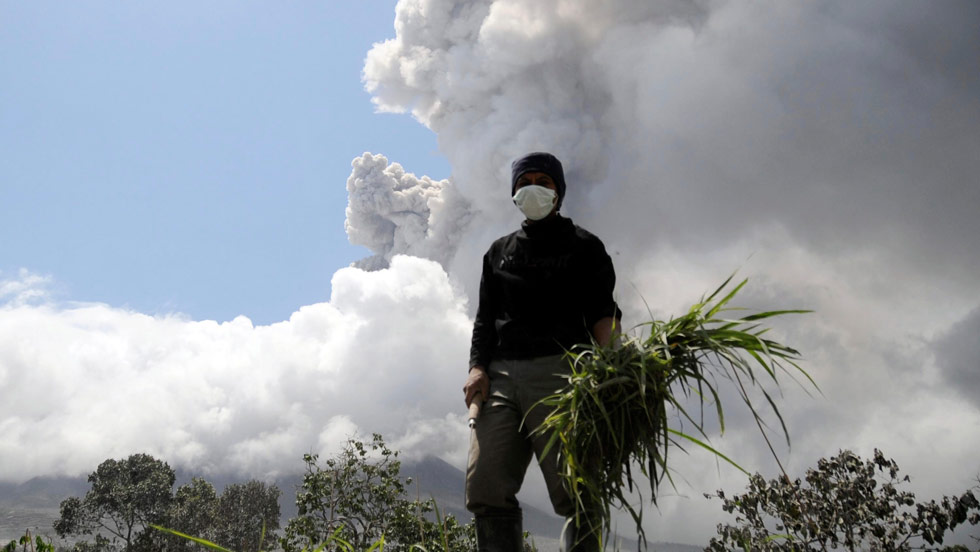 AFP/Getty Images
A farmer in the Wonololo village in Magelang, Central Java, gathers grass to feed livestock Wednesday, November 10. Indonesian President Susilo Bambang Yudhoyono has announced that residents will receive compensation for livelihoods and animals lost to the eruptions.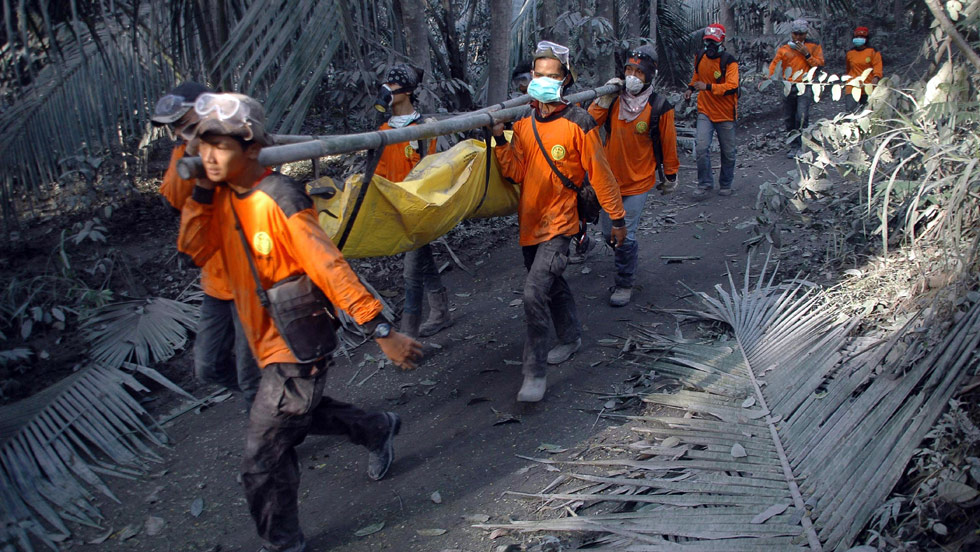 AFP/Getty Images
Search-and-rescue team members from Yogyakarta carry a victim in Sleman on Monday, November 8.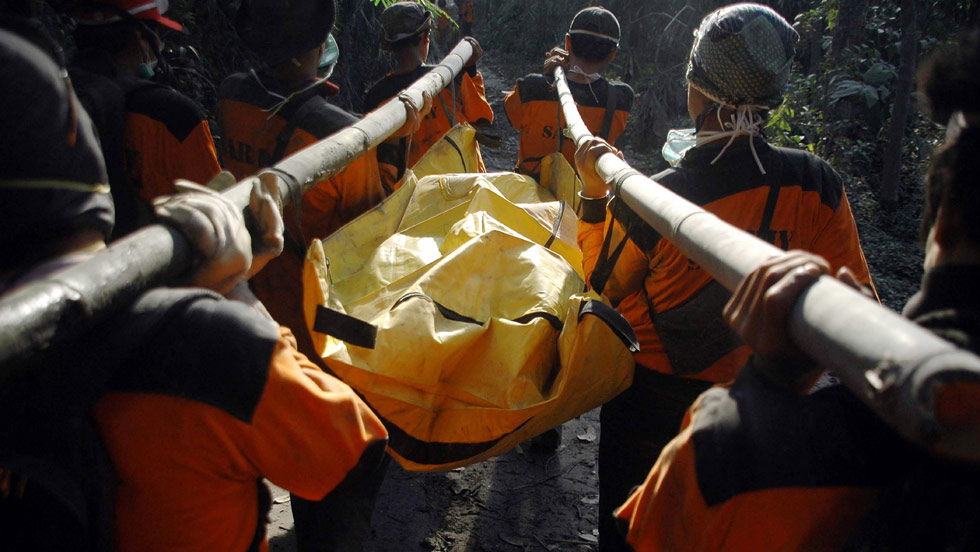 AFP/Getty Images
The eruptions have killed more than 200 people and have left hundreds more injured.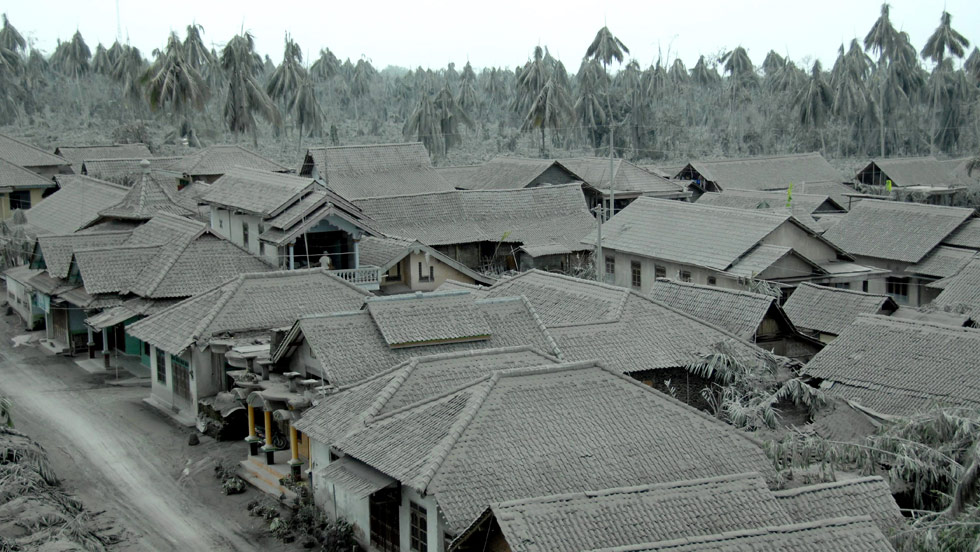 AFP/Getty Images
Houses are covered with ash in Muntilan, Magelang, on Monday.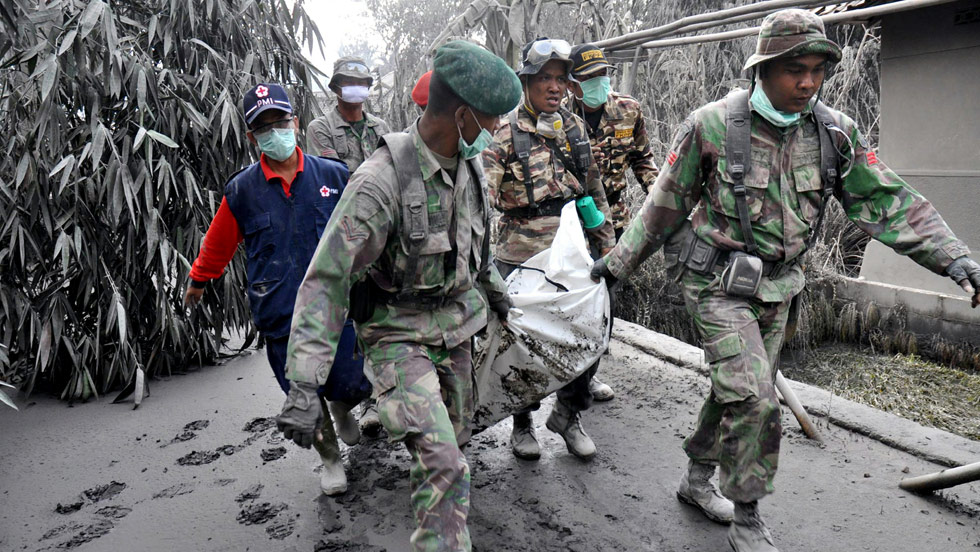 AFP/Getty Images
Troops recover victims Friday, November 5, in Central Java.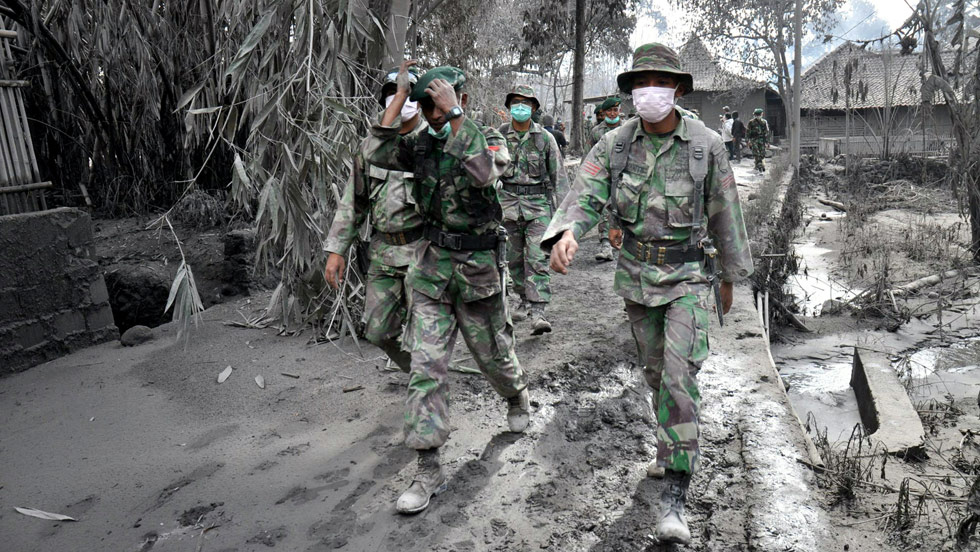 AFP/Getty Images
Troops look for victims in an ash-covered village Friday. The danger zone was expanded to 12 miles (about 20 kilometers) after Friday's eruption reached villages once believed safe.