Fed up with years of corruption, poverty and lack of opportunity, thousands of Egyptians are demanding an end to President Hosni Mubarak's 30-year rule. Photographers have turned their lenses to the demonstrations.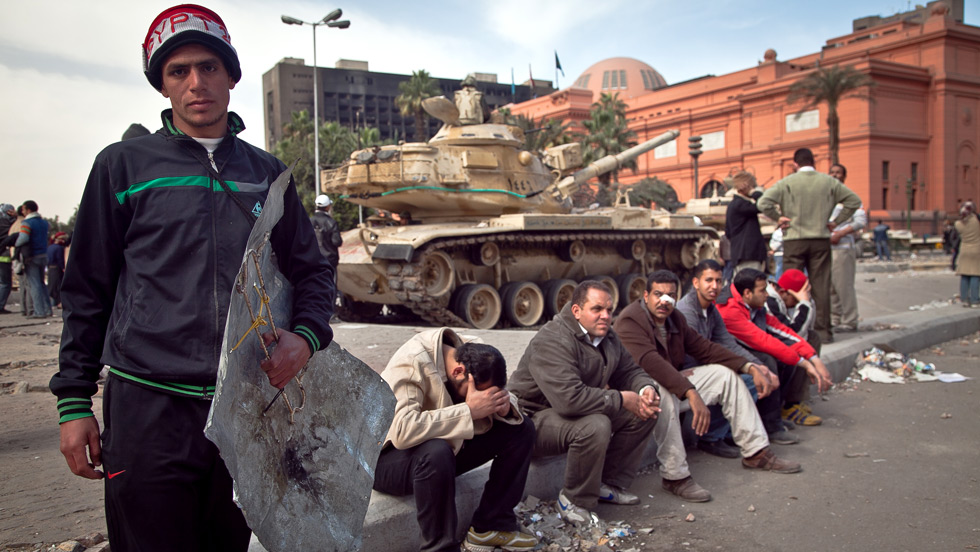 Kim Badawi/Getty Images for CNN
A protester totes a handcrafted shield on Thursday, February 3, in Cairo, Egypt. Supporters and foes of President Hosni Mubarak have been fighting to retain control of Tahrir Square, the central city plaza.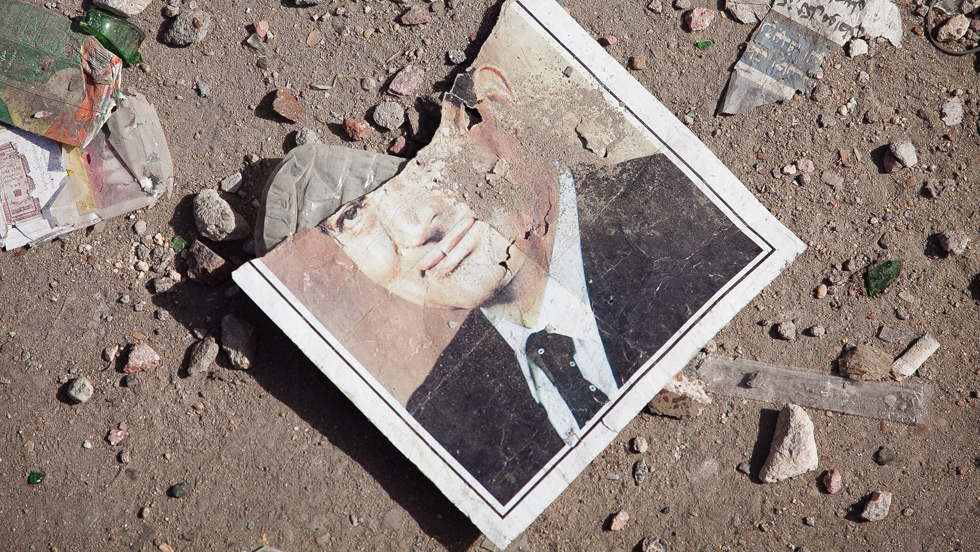 Kim Badawi/Getty Images for CNN
Mubarak, who has ruled Egypt for three decades, has announced that he will not run for re-election. But that concession has not been enough for the tens of thousands of protesters demanding immediate change.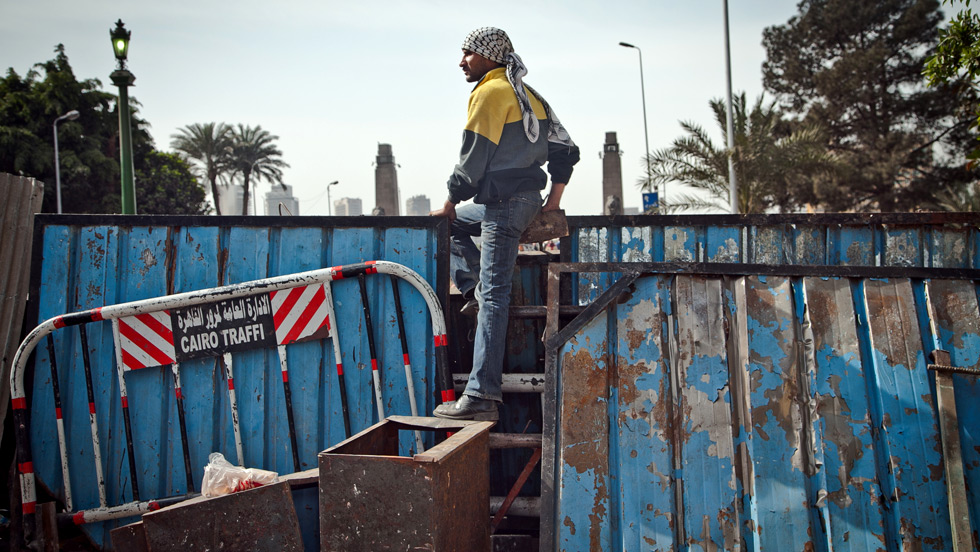 Kim Badawi/Getty Images for CNN
A demonstrator stands behind barricades Thursday on the edge of Tahrir Square.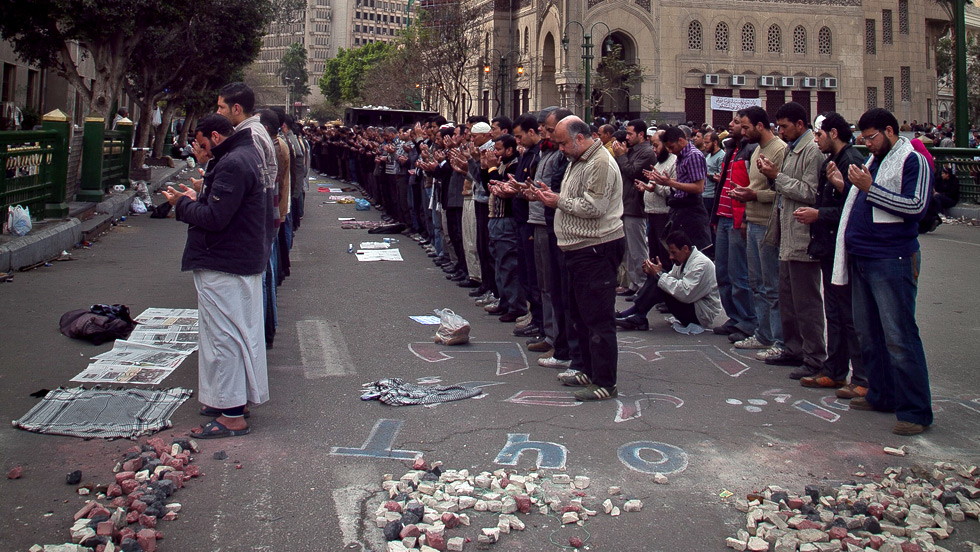 Kim Badawi/Getty Images for CNN
Protesters pause to pray Thursday in Cairo. Mubarak told ABC News' Christiane Amanpour that he is fed up and wants to resign but fears the country would descend into chaos.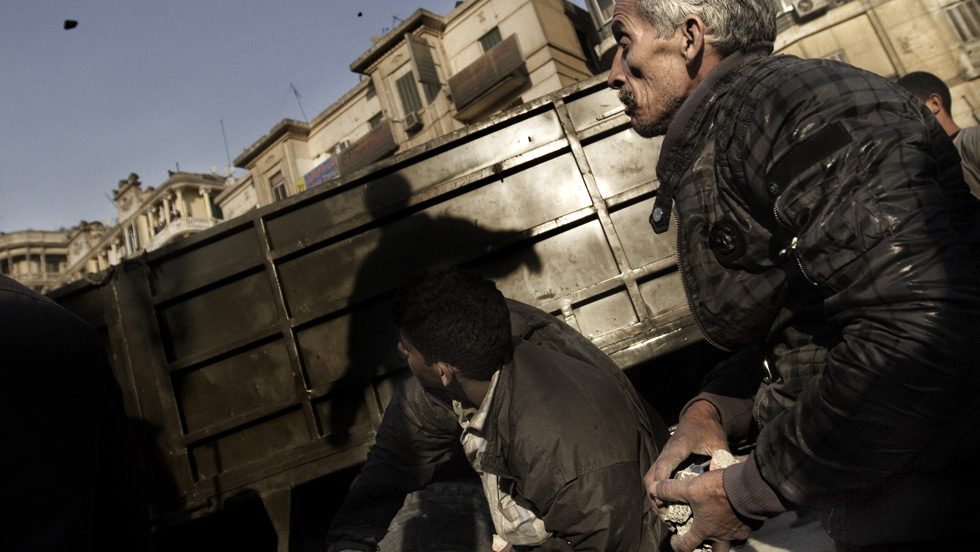 AFP/Getty Images
Egyptian protesters throw stones from behind an abandoned police vehicle during violent clashes on Wednesday, February 2.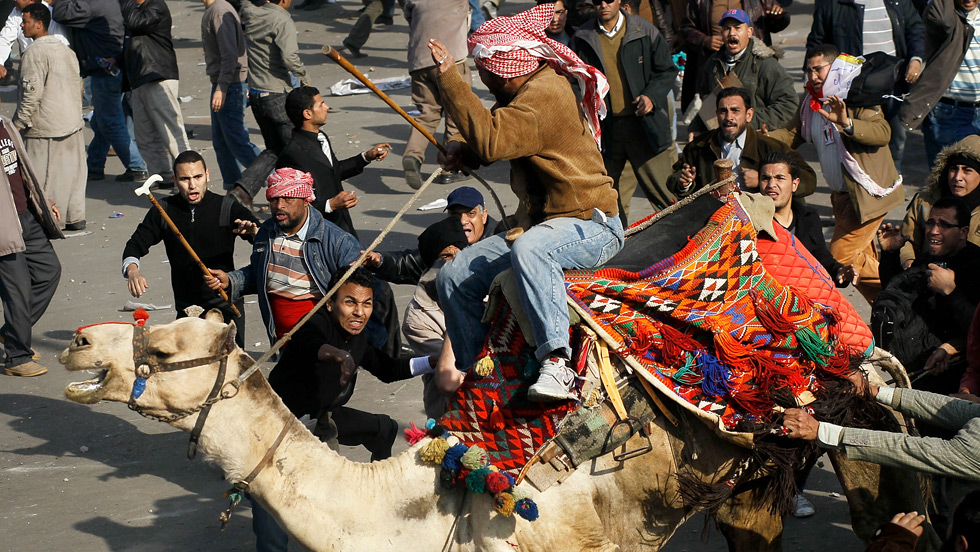 Getty Images
A Mubarak supporter thunders through the crowd on a camel Wednesday. Mubarak on Thursday blamed the outlawed Muslim Brotherhood for the violence unfolding in Cairo.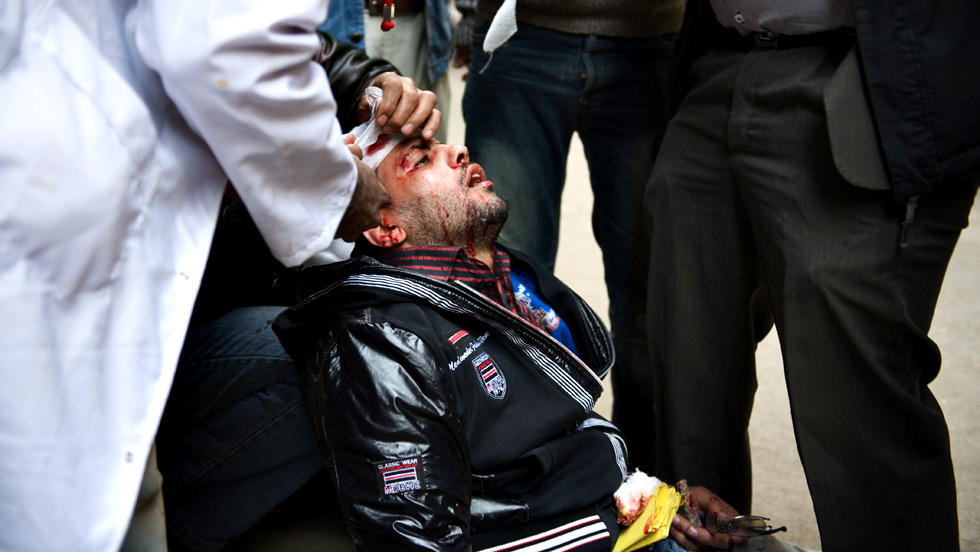 Courtesy Monique Jaques
Doctors tend to a man in a triage area off Tahrir Square on Wednesday. At least eight people were killed and more than 800 were injured in Wednesday's confrontations, according to the health ministry.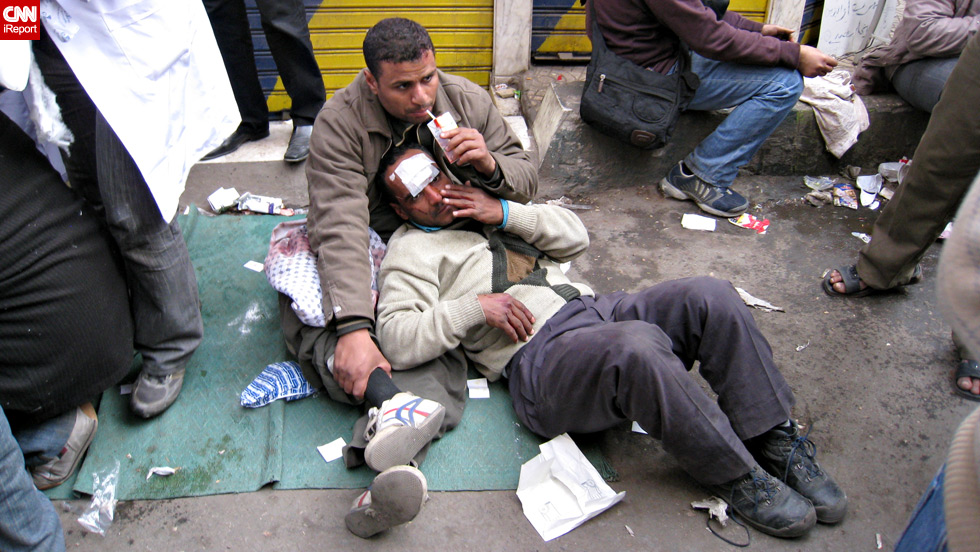 Courtesy Alex Hands
CNN iReporter Hunter Moore, 26, helped treat the wounded on Wednesday. "It went downhill really, really quickly," he told CNN, noting that Tuesday's crowds were mostly peaceful.