The evolving Olympic athlete - 100m sprint
Since the advent of the modern-day Olympics in 1896, athletes have redefined limits in pursuit of the Olympic ideal: "Faster, higher, stronger." Through a combination of training, better regimen and technology, they've continued to advance their sports -- shattering records along the way.
The graph below shows the progression of gold medalists' times for the 100-meter sprint since 1896. Use the zoom controls at the top right to get a closer look, and hover over the points to learn each year's result. While zoomed, click and drag the timeline to view later years.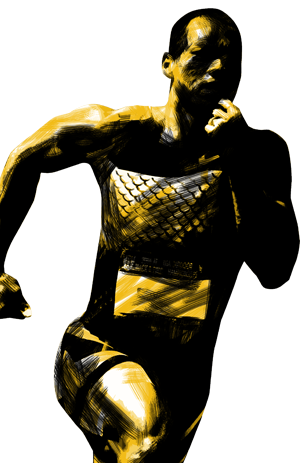 100m sprint

| Sources: International Olympic Committee, databaseolympics.com, Getty Images