Satellite images show potential debris
Images released March 27
Satellite images taken Monday, March 24, show about 300 objects, ranging in size from 6 feet to 50 feet, that could be related to Malaysia Airlines Flight 370. The images, taken by a Thai satellite and released publicly on March 27, are focused on an area about 125 miles from where a French satellite spotted potential debris the day before. Full story »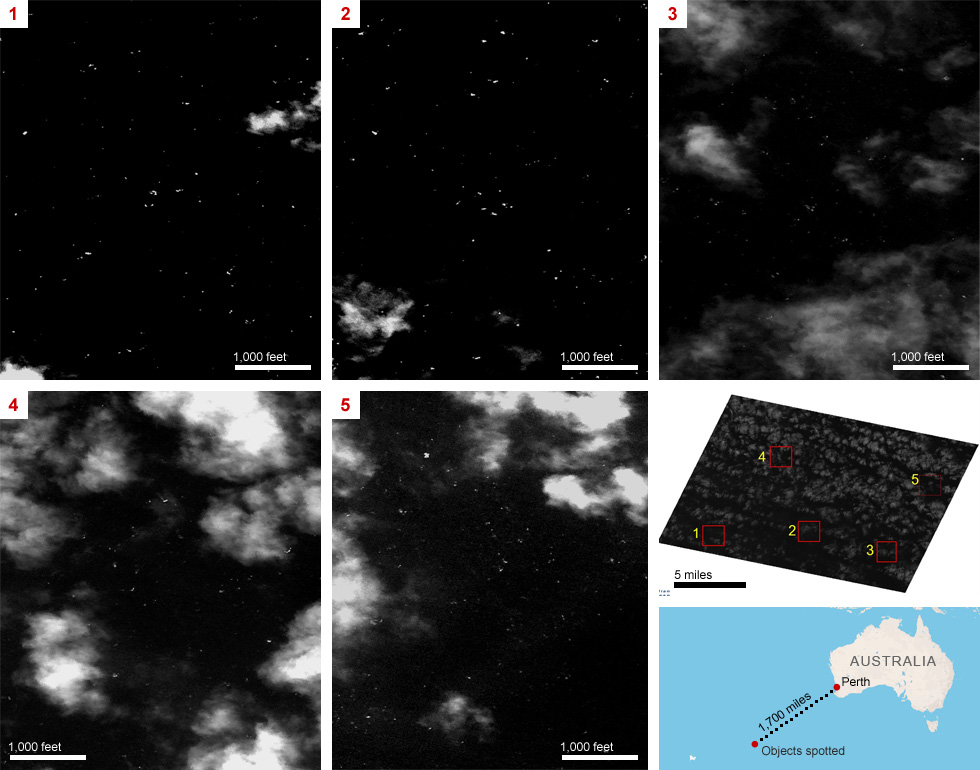 Source: Thailand Ministry of Science and Technology
Images released March 26
Satellite images dated March 23 show 122 objects floating in the southern Indian Ocean, not far from other satellite sightings that could be related to missing Malaysia Airlines Flight 370, the Malaysian transport minister said Wednesday, March 26. Full story »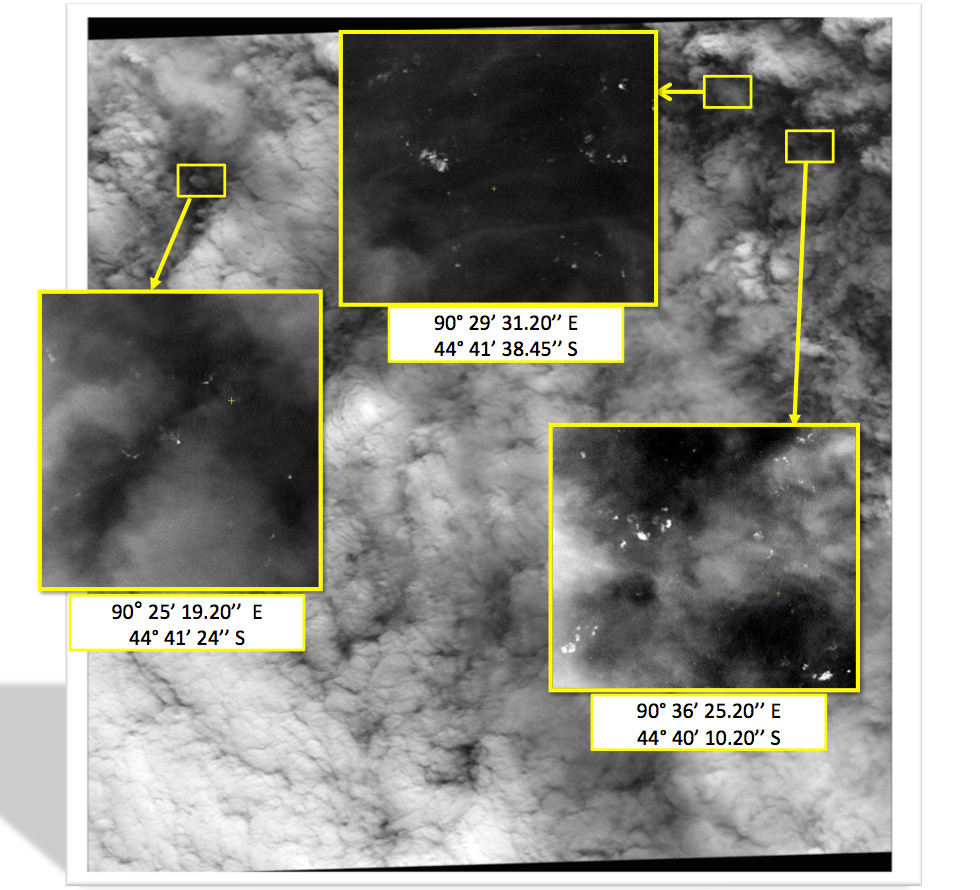 Source: Malaysian Remote Sensing Agency, satellite imagery from Airbus Defence and Space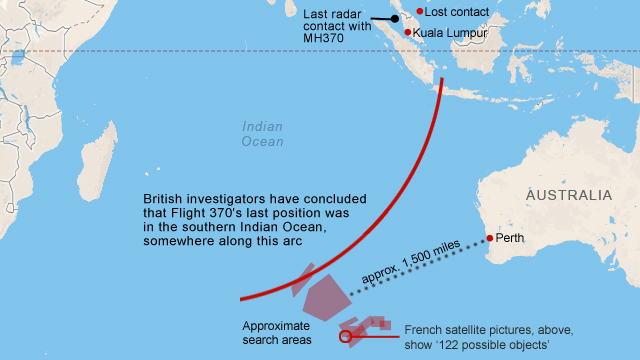 Some of the objects were as much as 75 feet long and appeared to be solid, a Malaysian official says.
The objects were scattered over 154 square miles (400 square kilometers), acting Transportation Minister Hishammuddin Bin Hussein said.
Map: Google Maps, Australian Maritime Safety Authority, Malaysian Prime Minister's Office
Images released March 20
The Australian Maritime Safety Authority released images showing objects possibly associated with missing jetliner. The images were taken in the southern Indian Ocean on March 16 and released to the public on March 20.