Khaled Rawas
Khaled Rawas was arrested for the first time in Damascus in August 2011. Accused of carrying a weapon at a demonstration and passing pictures to Al Jazeera, he was detained for two weeks.
In December 2011, he was arrested again for participating in a demonstration in Damascus and detained. There, he told CNN, he was subjected to severe torture -- including sexual violence. He finds it difficult to talk about what happened inside prison.
"After we had arrived in prison, I and another 20 prisoners were forced to go upstairs to the sixth story. The guards, who were standing along the stairs, hit us randomly. Some guards used wooden sticks, others used belt buckles or sawn-off plastic tubes. A few guards hit us with a stun gun. Whereby my glasses fell and were trampled down by another prisoner," Rawas said in testimony submitted to the court.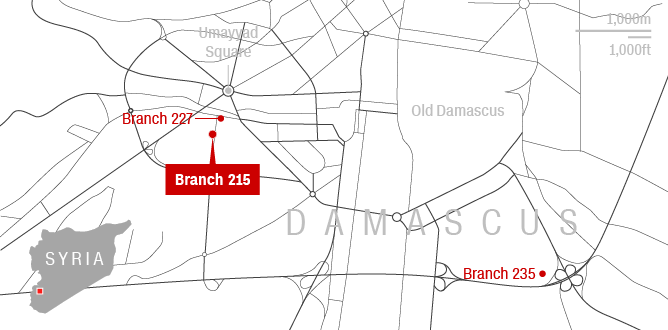 "We were blindfolded and beaten by the guards with all kinds of objects on our backs. Almost two hours later, we were brought back to a cell. We had to undress ourselves naked there and were subsequently searched."
During the six days he was detained in branch 215, Rawas said he shared his four-by-two-meter cell with almost 30 other prisoners, according to his testimony.
Speaking with CNN, Rawas recalled one horrific moment inside that crowded cell: "Just imagine yourself, you are sitting in a cell and one of your friends rests his head on your shoulder. And suddenly, when they [the guards] called him out, you discover that he's dead."