Two days before his presidential inauguration, Donald Trump greeted a pair of visitors at his office in Trump Tower.
As a swarm of reporters waited in the gilded lobby, the Rev. Patrick O'Connor, the senior pastor at the First Presbyterian Church in Queens, and the Rev. Scott Black Johnston, the senior pastor of Manhattan's Fifth Avenue Presbyterian Church, arrived to pray with the next president.
From behind his desk on the 26th floor, Trump faced the Celtic cross at the top of the steeple of Johnston's church, located a block south on Fifth Avenue. When Johnston pointed it out to Trump, the President-elect responded by marveling at the thick glass on the windows of his office -- bulletproof panels installed after the election.
It was clear that Trump was still preoccupied with his November victory, and pleased with his performance with one constituency in particular.
"I did very, very well with evangelicals in the polls," Trump interjected in the middle of the conversation -- previously unreported comments that were described to me by both pastors.
They gently reminded Trump that neither of them was an evangelical.
"Well, what are you then?" Trump asked.
They explained they were mainline Protestants, the same Christian tradition in which Trump, a self-described Presbyterian, was raised and claims membership. Like many mainline pastors, they told the President-elect, they lead diverse congregations.
Trump nodded along, then posed another question to the two men: "But you're all Christians?"
Yes, we're all Christians.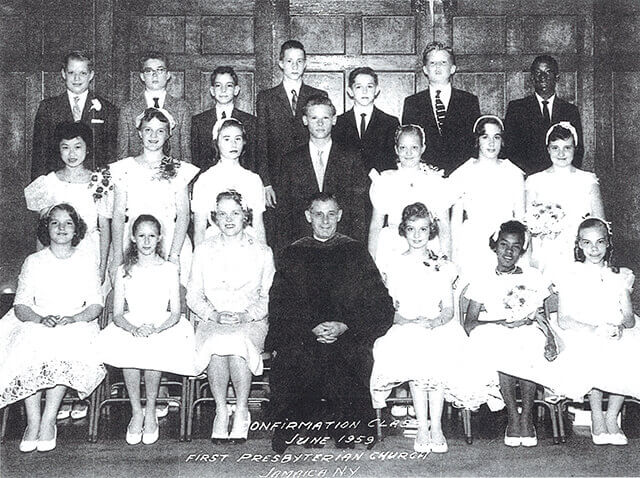 Trump is unique among modern American presidents for his seeming lack of deep religious orientation. He doesn't have a hometown church, and a months-long examination of the congregations he had ties to throughout his life found no evidence that Trump put down permanent roots in any of them. Congregants at his childhood church in Queens say Trump might not be welcome there today. The midtown Manhattan church he attended later in life has denied that he is a member there, and the son of its famous pastor, Norman Vincent Peale, has denounced Trump.
To Johnston, who along with O'Connor sought the meeting with Trump, his brief encounter with the incoming president underscored Trump's tenuous attachment to organized religion and his Christian upbringing.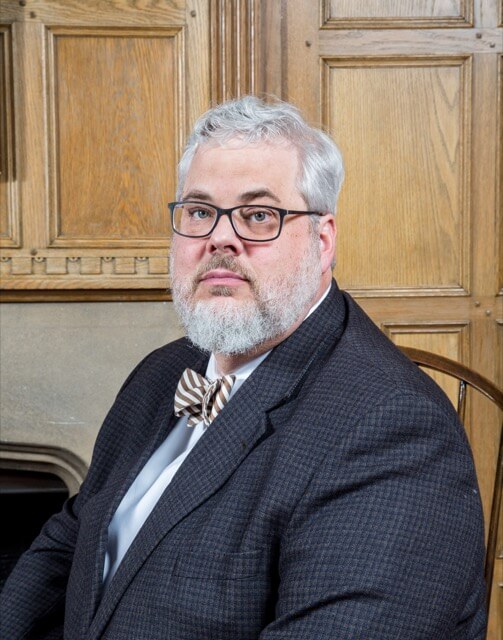 It just clicked into place in my head, where I was like, 'Oh, this is a new Christian,'" Johnston said. "He is a Christian who's what I would call a young Christian. He is early on this journey. He has not spent a lot of time exploring the faith.
In recent history, presidents have turned to their faith in moments of crisis. Bill Clinton, a Baptist, called on the Rev. Jesse Jackson, the famed civil rights leader, to counsel his family in the fallout of his affair with Monica Lewinsky. The night before he announced his resignation, Richard Nixon, a Quaker, is said to have gotten down on his knees to pray in the Lincoln Sitting Room of the White House, weeping.
Trump enters the summer mired in crisis as a special prosecutor investigates whether his campaign had inappropriate ties to Russia. Trump has denied any wrongdoing. But where other presidents have looked to religion for solace in times of political peril, there are few outward signs that faith has played a similar role in Trump's life.
On Inauguration Day, Trump and his family participated in the presidential tradition of attending services at St. John's Episcopal Church across from the White House. And Trump's first overseas trip as president in May included several moments of religious symbolism, such as a visit to the Western Wall in Israel, one of the holiest sites in Judaism, and a meeting with Pope Francis at the Vatican.
But since becoming president, Trump has not regularly attended church. One recent exception was Easter, when the First Family worshipped at the Episcopal Church of Bethesda-by-the-Sea in Palm Beach, Florida, where he and his wife, Melania, were married in 2005 and also attended Christmas Eve services soon after the election.
Trump spokeswoman Hope Hicks pushed back on the suggestion that the President appears to lack profound religious convictions, saying in an email: "The President is a deeply faithful person." Hicks did not elaborate, other than to note that Trump is "affiliated" with Bethesda-by-the-Sea church.
Asked whether Trump is a member of its congregation, the church's rector, the Rev. James Harlan, told CNN that the institution does not discuss its membership. Harlan also would not comment on whether he had any private conversations or meetings with Trump, saying his interactions with congregants are private.
Trump's public comments about Christianity have been clumsy at times.
Soon after announcing his presidential bid, Trump described the experience of taking Communion as, "When I drink my little wine -- which is about the only wine I drink -- and have my little cracker." In that same interview, Trump remarked that he wasn't sure he had ever asked God for forgiveness.
Trump raised eyebrows again in January 2016 when he referred to the Second Corinthians Bible verse as "Two Corinthians" – a stumble that he later blamed on a religious leader who had advised him.
Even the person considered to be Trump's closest spiritual confidant -- Florida pastor Paula White -- has said it would simply be "futile" and "staged" for Trump to try to publicly discuss his faith.
Though Trump appeared unfamiliar with the nuances of Christianity during his January meeting with the pastors, his introduction to the religion dates back to childhood. Eleven miles away from Trump Tower across the East River in the Jamaica neighborhood of Queens sits the First Presbyterian Church, where Trump was confirmed and attended during his formative years.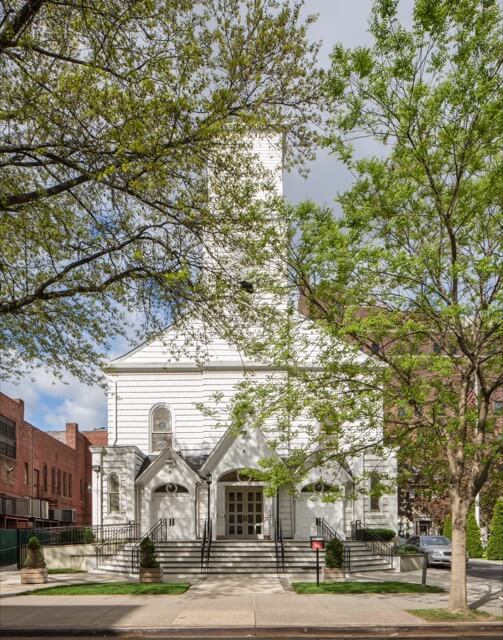 Though he rarely discusses his faith, symbols of the church clearly hold personal significance. Trump used two Bibles at his swearing-in ceremony: one that was used by Abraham Lincoln, and another that is said to have been gifted by his mother around his ninth birthday after he graduated from primary Sunday school at First Presbyterian.
But it's not clear that Trump ever quite fit in at his childhood church in the 1950s, when there was a perceived division between the "old money" and "new money" families within the all-white congregation.
And Trump would hardly belong there today.
By Jeff Simon
First Presbyterian is now almost entirely non-white, a reflection of the demographic changes in and around Jamaica over the decades. Many in the congregation vehemently reject some of the President's policies, particularly on immigration.
Philip Malebranche, a 58-year-old member of the church whose parents emigrated from Haiti, said Trump's controversial travel ban is entirely at odds with the diversity that First Presbyterian celebrates -- not to mention the religion's values.
The policies he's promoting go against our biblical teaching," Malebranche said. "Our president should be representing us and not a minority of people.
Asked whether Trump would be welcomed at the church, Malebranche asked: "What spirit would the President bring to this congregation on a Sunday morning? I would be very skeptical."
Atsu Ocloo, who recently became a US citizen after emigrating from Togo, said when he ran into a problem while applying for his green card, the church's pastor gave him money to apply for a new one.
The whole world is in this church," Ocloo, 48, said. "Every day I pray for (Trump), so that the Holy Ghost should enlighten him.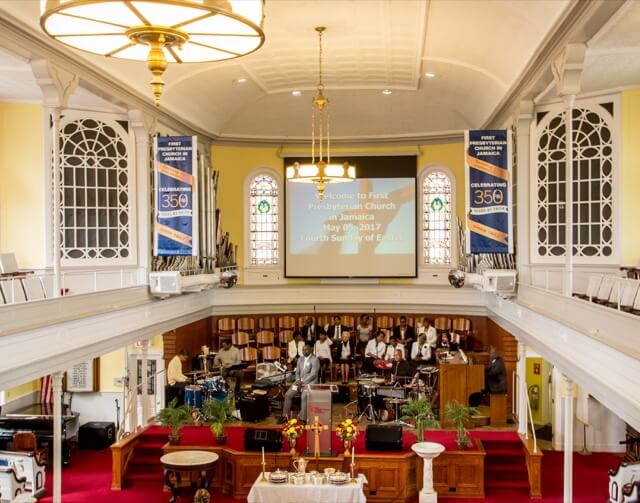 The Feltons became the first black family to join the church in the late 1950s.
Jim Felton Sr., now 90, decided to take his family to First Presbyterian after they moved from Brooklyn to Queens. The decision was, in large part, a practical one: Felton and his wife didn't own a car. With four young children in tow, they would take a public bus and get off on Jamaica Avenue and 160th Street, and walk the four blocks to the church.
Back in 1950, Jamaica Avenue was the dividing line," Felton said in a recent interview at his home in Covina, California. "To the south was a predominantly black neighborhood, and to the north it was a predominantly white neighborhood. Over the years, it began to change.
Felton and several other former and current members of the church that I interviewed recalled that Trump's late-father, real estate developer Fred Trump, was rarely -- if ever -- seen at the church. It was most always Trump's mother, Mary, a Scottish immigrant and devout Christian, who brought her son to Sunday school.
Back then, it was no secret that the Trumps had money.
"The Trumps lived in Jamaica Estates, which was a very affluent neighborhood. Let's put it this way – where all the rich people live," Felton said.
But not all of the rich members were of equal wealth. Families of certain stature and lineage were described as "old money." Families like the Trumps were considered "new money."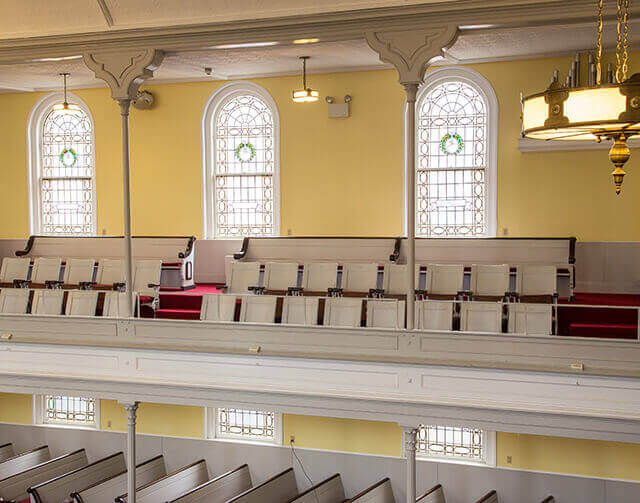 Holly Hlaudun, 63, has attended First Presbyterian her entire life. Her 97-year-old mother, Chris Ferro, is the church's oldest and longest-attending member, and they are now among its few remaining white worshippers. Seven years Trump's junior, Hlaudun has a vague recollection of seeing him in Sunday school – enough to recall that "he was just a little scary" and that "whenever he was in the hallway, I ducked into one of the classrooms."
As a child, she said she was aware that there were the members who were wealthy and others who were "exceedingly well-off," like the two elderly sisters who often sat in the pew in front of Hlaudun's family, donning mink stoles and diamond chandelier earrings.
"There were differentials with the old money and the new money and middle class," Hlaudun said.
Jim Felton Jr. was about 9-years-old when his family joined First Presbyterian and said he attended some Sunday school classes with Trump. He described the President in his youth as somewhat of a "loner," quiet in the classroom and seeming to want to fit in with the kids who hailed from legacy families. But he never quite seemed to.
"He was on the outside of the group," Felton Jr. said.
At first glance, the First Presbyterian Church of the 1950s where Trump received his earliest lessons in Christianity bears little resemblance to the church in the present day.
"
On a recent Sunday morning, the church's pews were filled almost entirely with people of color
On a recent Sunday morning, the church's pews were filled almost entirely with people of color, many hailing from the Caribbean and Africa. O'Connor, the church's senior pastor who was born in the island nation of Jamaica, led a colorful service reflecting the diversity of his members, including some prayers recited in both Spanish and English.
O'Connor estimates that around 10% of his congregation is undocumented. In the aftermath of Trump's executive order banning immigration from some Muslim-majority countries, fear spread throughout the church.
Some are terrified, wondering on a daily basis whether they'll be stopped on their way to work. They pay taxes, they participate in regular life, yet wondering what kind of hostilities they will face," O'Connor told me in an extended interview. "People have asked: 'Are our families going to be split up?'
There are explicit instructions in the Bible to embrace, support and protect immigrants, O'Connor said, and he considers them a "fundamental teaching of the Bible."
Asked whether he believes Trump has abided by those teachings as president, O'Connor paused before answering.
"The evidence says that he believes that America is better without some of the immigrants," he said.
"Sometimes I wonder what his mother, a Scottish immigrant, would think," O'Connor added, describing the hardships that Mary Trump and other immigrants from Europe would have faced many years ago when they arrived in the United States. "I think that those values and that experience may have been forgotten by Mr. Trump.
Trump rarely talks about his mother, a housewife who raised Trump and his four siblings. In his acceptance speech at the Republican National Convention last year, Trump described her as "one of the most honest and charitable people that I have ever known, and a great, great judge of character."
Though O'Connor has extended invitations for the President to return to his home church, the pastor has had limited interactions with Trump other than the January meeting at Trump Tower. Around the church's 350th anniversary in 2012, Trump sent a "generous" check, O'Connor said, and also sent the pastor a copy of his book, "Time to Get Tough."
Inside was a handwritten note: "Keep up the great work."
The Sunday after Election Day, the Secret Service reached out early in the morning to Fifth Avenue Presbyterian Church. They wanted to know whether the First Family could attend that morning's services.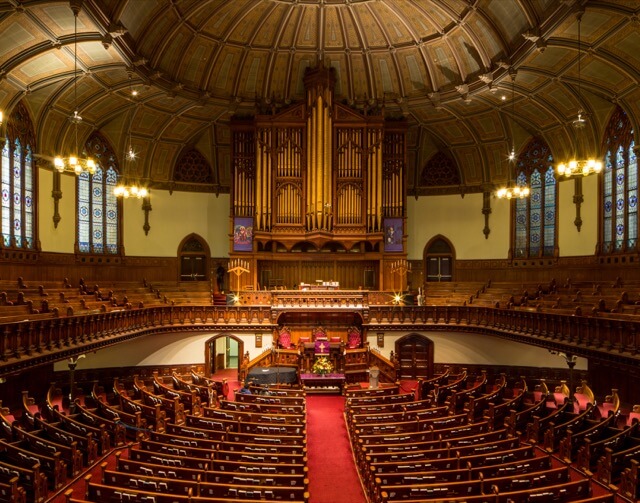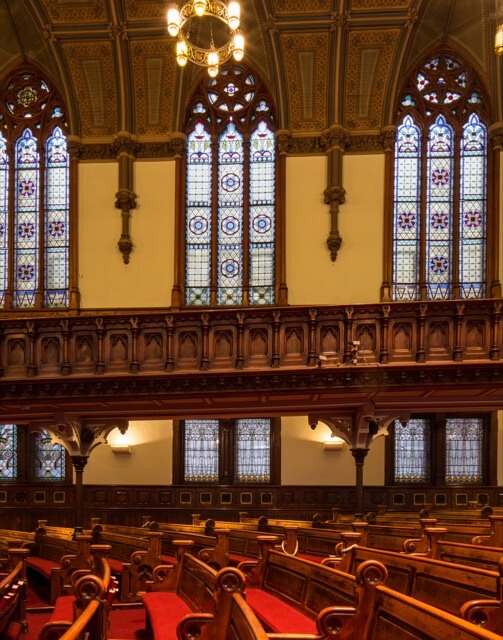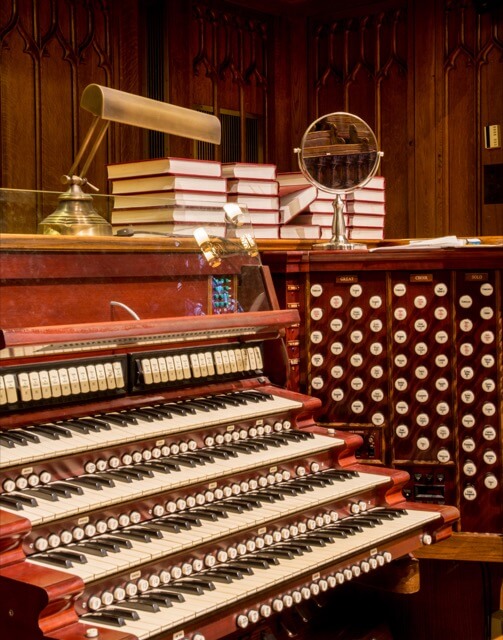 According to Johnston, the church's senior pastor, Secret Service inquired about closing the Fifth Avenue entrance for Trump and his family.
While the church's policy is to welcome any and all worshippers, the last-minute security request was problematic. It was Pledge Sunday, and more than 1,000 people were expected to attend. The church made clear that having everyone funnel through the only other entrance on 55th Street would be a logistical nightmare.
As the church fretted over what to do, in just a matter of minutes, it received word again: the Trumps would not be attending after all.
"
The hasty outreach to Fifth Avenue Presbyterian was another sign, some say, of his lack of an ongoing relationship with any one congregation
The hasty outreach to Fifth Avenue Presbyterian, the church closest to Trump Tower but which Trump has never attended, was another sign, some say, of his lack of an ongoing relationship with any one congregation.
At another point in Trump's life, he might have looked to a different church in midtown Manhattan. After attending First Presbyterian in Queens, Trump and his family eventually switched to Marble Collegiate, home to Peale, a famous pastor.
Peale's 1950s bestseller, "The Power of Positive Thinking," made him an internationally acclaimed motivational speaker. His speeches attracted thousands who believed that Peale's techniques could enrich their lives, including their bank accounts.
Tenets from "The Power of Positive Thinking" may have left a lasting impression on young Trump at a time when he sought to follow in his father's footsteps and expand his family's real estate empire.
In one chapter titled, "I Don't Believe in Defeat," Peale wrote: "If you are thinking thoughts of defeat, I urge you to rid yourself of such thoughts, for as you think defeat you tend to get it." A later chapter offers advice on "how to get people to like you," with Peale writing that "the longing to be liked, to be held in esteem, to be a sought-after person, is fundamental in us."
Trump and Peale, who died in 1993, developed a personal relationship. The pastor officiated the President's first marriage to Ivana Trump.
But Donald Trump has seldom spoken about Peale as a religious influence. If the pastor's sermons shaped Trump's worldview, there is little indication that they made him a man of deep faith. In a New York Times story last year about Trump and Peale, Trump praised him as a "great preacher and a great public speaker," but had nothing to say about his religious teachings.
Peale's son, John, has harshly rebuked Trump. He told The Washington Post at the height of the 2016 election that he winces whenever the candidate invokes his father's name on the campaign trail.
"I cringe," Peale said. "I don't respect Mr. Trump very much. I don't take him very seriously. I regret the publicity of the connection. This is a problem for the Peale family.
Reached on the phone, Peale's daughter, Elizabeth Peale Allen, told me that the family has decided not discuss Trump with the press out of "deference to our father and his legacy."
Marble, for its part, also distanced itself from Trump during the campaign.
"
When Trump told reporters that he attended Marble, the church took the rare step of publicly rejecting that claim
When Trump told reporters that he attended Marble, the church took the rare step of publicly rejecting that claim, saying in a statement that Trump was "not an active member" of the church. (Marble declined to participate in this story.)
Four months after his inauguration, Trump still appears obsessed with -- at times even amazed by -- his victory. ("Hey, I'm president. Can you believe it?" a smiling Trump said in the Rose Garden in early May as he celebrated the House passage of a Republican health care bill.)
Without a church to quite call his own, the President has suggested that his unlikely ascendance to the White House may not have been possible were it not for something beyond his control: divine intervention.
"Right here, the class of 2017 dressed in cap and gown, graduating to a totally brilliant future," Trump said last month in a commencement address at Liberty University, a Christian school in Lynchburg, Virginia. "And here I am standing before you as President of the United States.
"I'm guessing there are some people here today who thought that either one of those things, either one, would really require major help from God," he continued. "And we got it.
Photography by Caroll Taveras