Nearly two dozen Democrats have thrown their hat in the ring for the 2020 presidential election.
Scroll down to see who's who in the crowded Democratic field, starting with the candidates who've most recently announced their campaigns.
Bill de Blasio
De Blasio, the mayor of New York City, entered the race on May 16 and cast himself as the most accomplished progressive in the field.
In 2017, he became the first Democrat re-elected to his office in more than three decades.
Before he was mayor, de Blasio served as the city's public advocate and spent seven years on the New York City Council.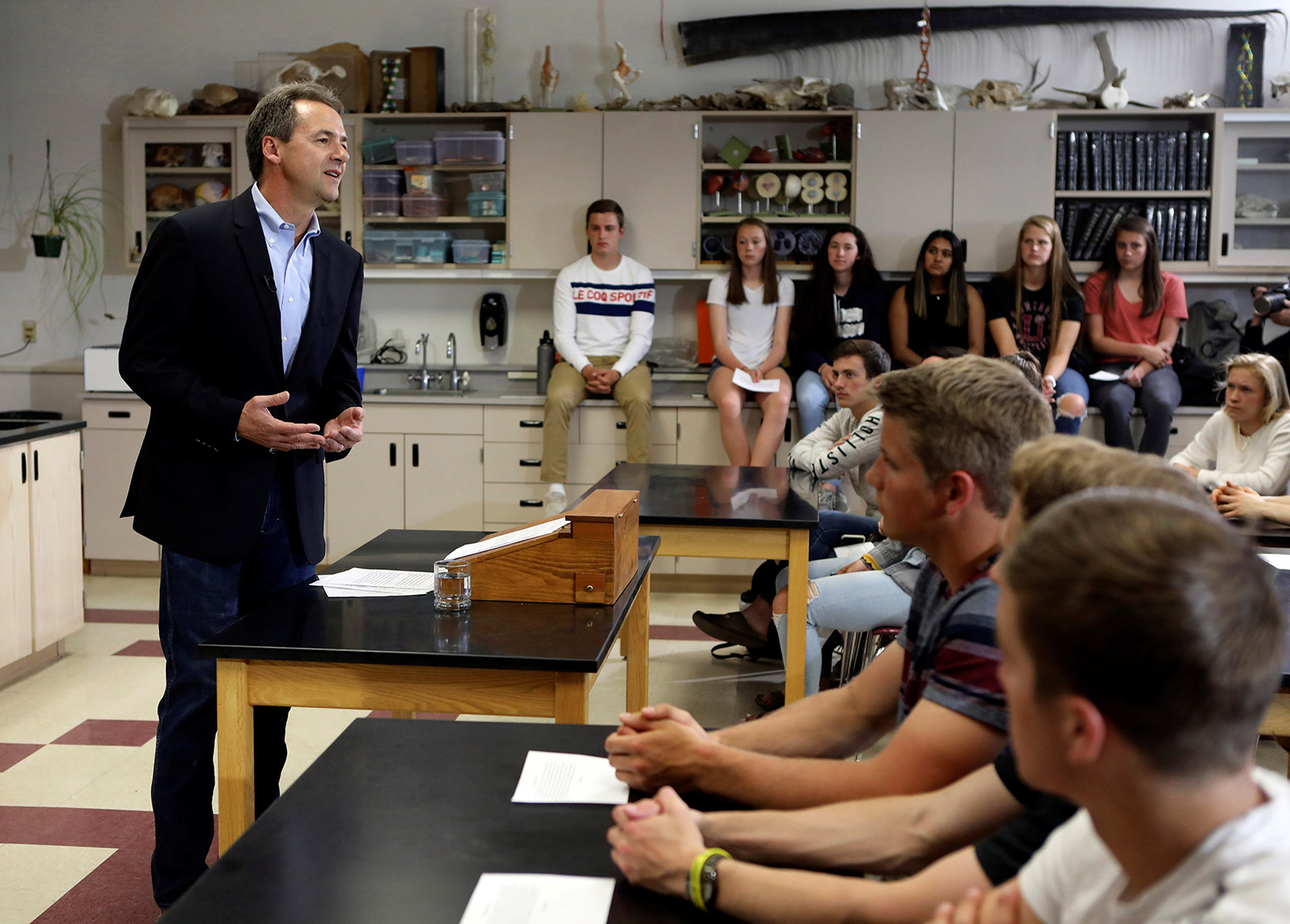 Steve Bullock
Bullock, who has been Montana's governor since 2013, announced his presidential bid on May 14.
In a video posted online, Bullock outlined a campaign to push progressive policies from his red-state perspective. He plans to focus on his Montana roots and his ability to reach out to Republican voters.
Before he was governor, Bullock was the state's attorney general. He has also worked for the Montana secretary of state and Montana's Department of Justice.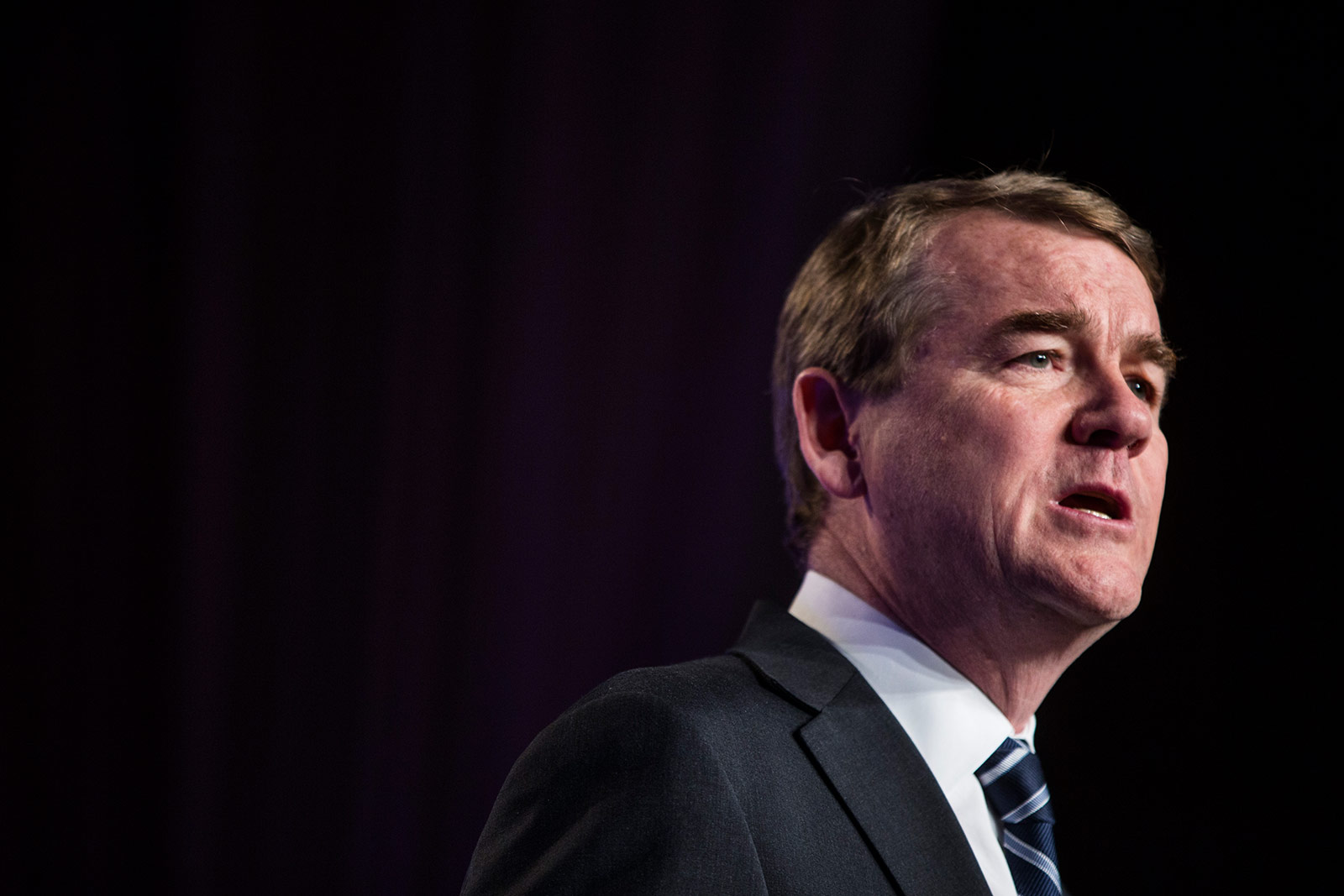 Michael Bennet
Bennet, a US senator from Colorado serving his second term, entered the presidential race on May 2.
He has pitched himself as a pragmatic lawmaker who has a progressive voting record but also knows what it takes to win in an electorally split state like Colorado.
Bennet spent four years as superintendent of Denver Public Schools. He was also chief of staff for John Hickenlooper when Hickenlooper was mayor of Denver.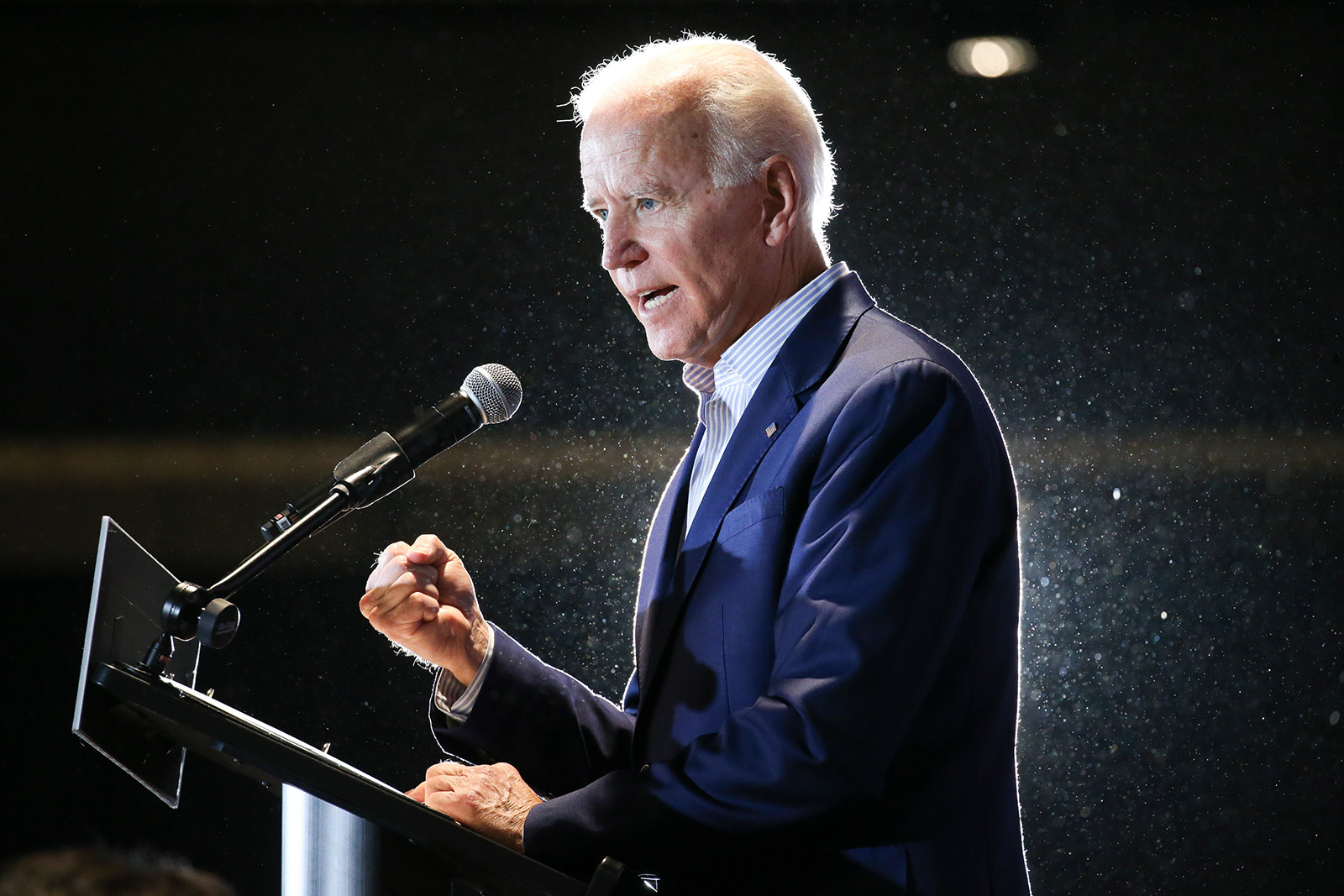 Joe Biden
Biden confirmed April 25 that he would be running for a third time. He previously ran for president in 1988 and 2008.
Biden represented Delaware in the US Senate for more than 35 years. He resigned in 2009 to become vice president under Barack Obama.
Biden is a centrist Democrat who often touts his relationships with those across the aisle. Throughout his career in Washington, he has embraced a blue-collar, middle-class message and talked about the need to engage in bipartisanship.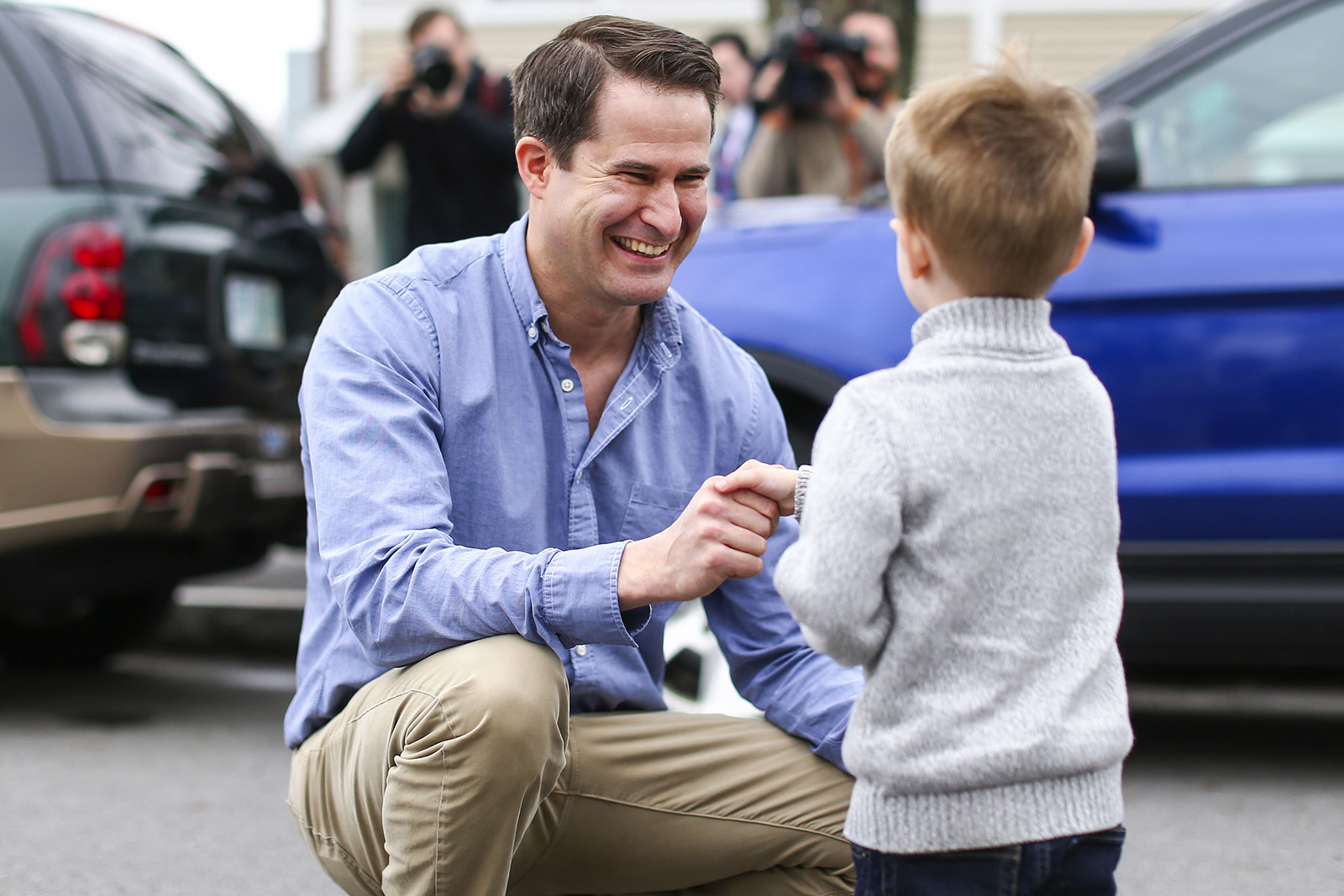 Seth Moulton
Moulton, a three-term congressman from Massachusetts, announced his presidential bid on April 22.
Moulton is a Marine Corps veteran who served four tours in Iraq, and his campaign is expected to focus heavily on veterans' issues.
He has seen a raised national profile in recent years as he tried — and failed — to oust Nancy Pelosi from House Democratic leadership. He later voted for Pelosi's speakership after Democrats retook the House in 2018.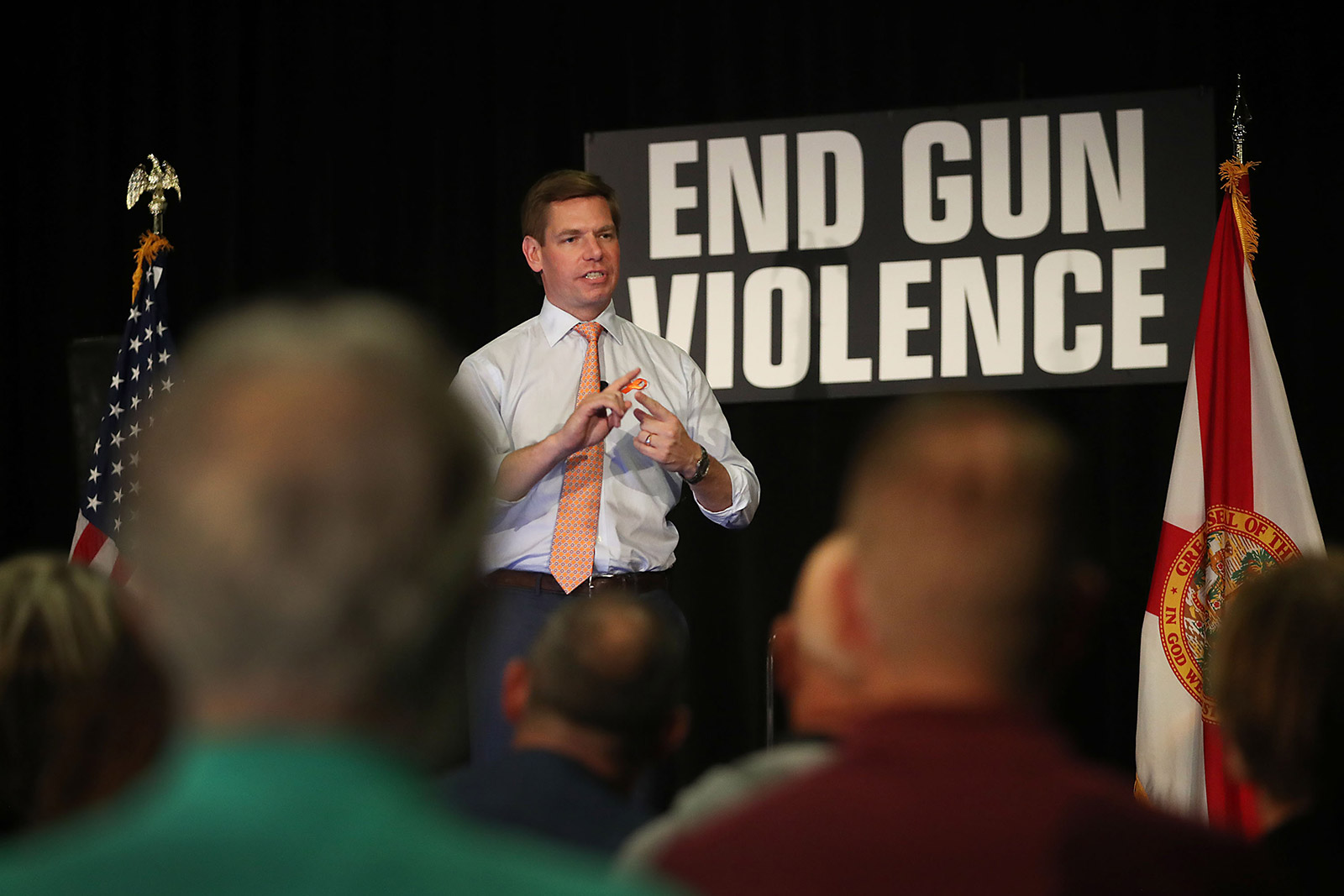 Eric Swalwell
Swalwell, a four-term congressman from California's Bay Area, joined the race on April 8 after making several trips to early nominating states such as Iowa and New Hampshire.
Swalwell has raised his profile in recent years by becoming a staple on cable television, especially to talk about investigations into the Trump administration.
He has made combating gun violence a focus for months. He traveled to Iowa in December with Cameron Kasky, a student at Marjory Stoneman Douglas High School and co-founder of March for Our Lives, the student activist group that grew out of the shooting.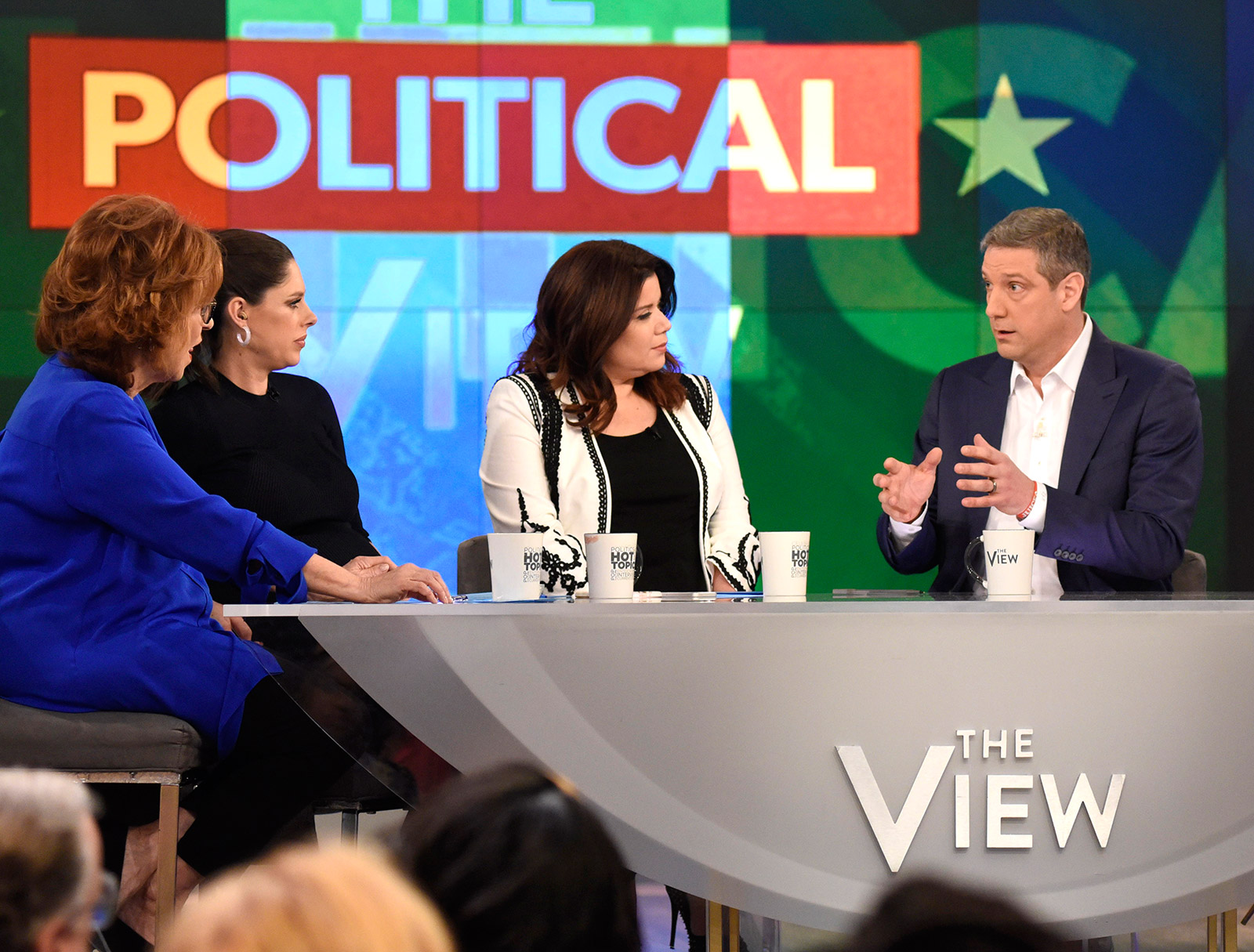 Tim Ryan
Ryan, who has served in Congress since 2003, announced his candidacy on the TV show "The View" on April 4.
Ryan represents what is now known as Ohio's 13th district, an area of northeast Ohio covering Youngstown to Akron. Before that, he served in Ohio's Senate.
Speaking on "The View," Ryan said he wasn't concerned about being tagged a more moderate Democrat during the 2020 race. He argued that he can win over working-class voters who have drifted away from the party.
Ryan has become most known in Democratic circles for his opposition to House Speaker Nancy Pelosi holding her leadership positions. But those efforts failed, and Ryan even voted for Pelosi this year when Democrats picked their next House leader.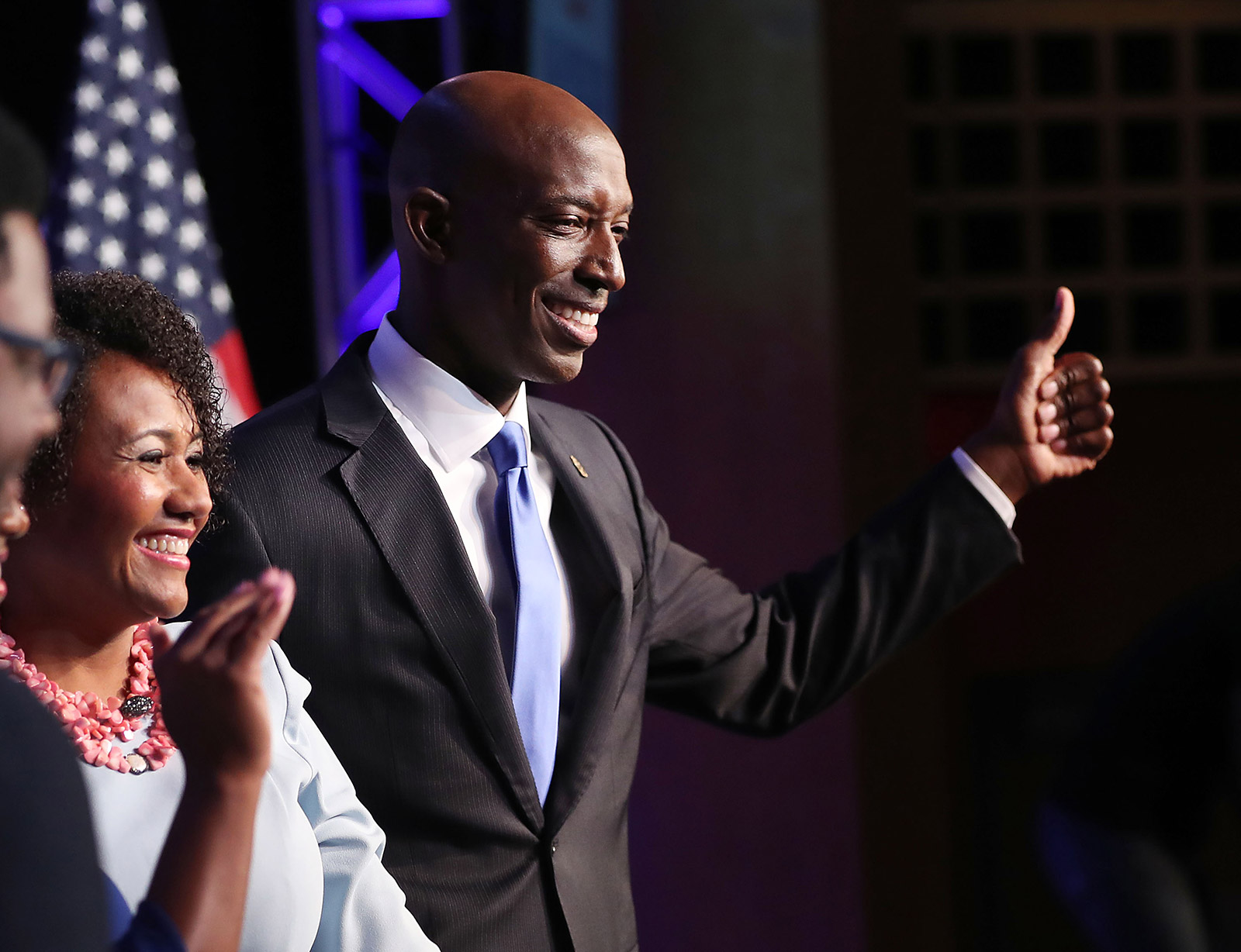 Wayne Messam
Messam, the mayor of Miramar, Florida, announced March 28 that he was joining the group of Democrats running for president.
Messam is the first black mayor of Miramar, a city of 140,000 people near Miami. The son of Jamaican-born immigrants, he played college football at Florida State and was part of the school's national championship team in 1993.
He is serving his second term as mayor. Before that he was on the Miramar City Commission. Messam also is a general contractor who owns a construction business with his wife.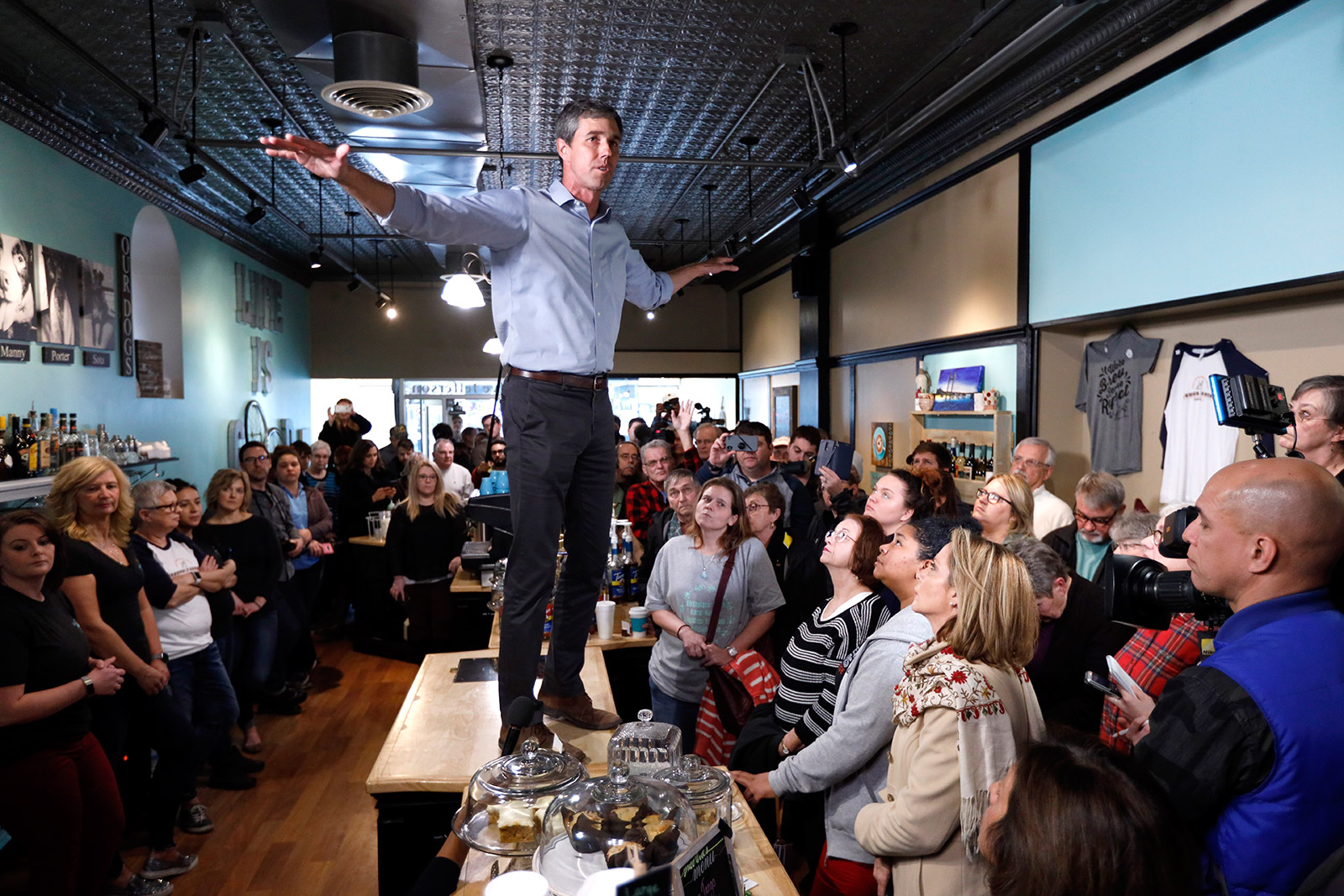 Beto O'Rourke
O'Rourke, a former congressman from El Paso, Texas, announced he was entering the race on March 14.
He rose to Democratic stardom in 2018 while challenging for the US Senate seat held by Ted Cruz. He lost the race by less than 3 percentage points, finishing closer than many other Democrats have finished in a state that's long been a GOP stronghold. And he shattered fundraising records along the way, ending with an $80 million haul.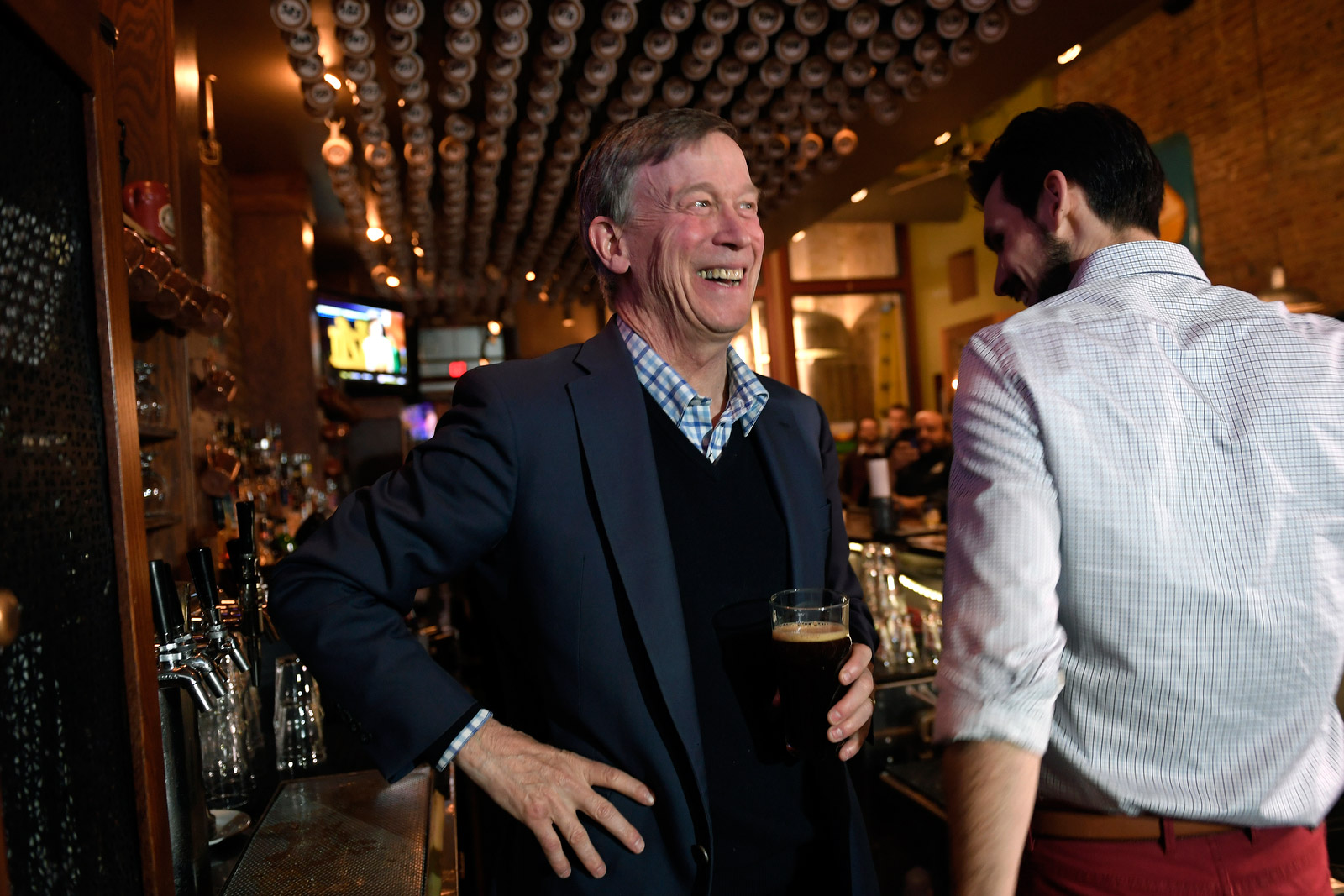 John Hickenlooper
Hickenlooper, the former governor of Colorado, announced his presidential bid in a video released on March 4.
He served two terms as governor, from 2011 to 2019, and he was Denver's mayor from 2003 to 2011. He had a career as a geologist in his early years. When he was laid off in the 1980s, he found success in business by opening a large brewpub.
He and his team hope that his record of achievement in Colorado, including his ability to work with Republicans, will set him apart.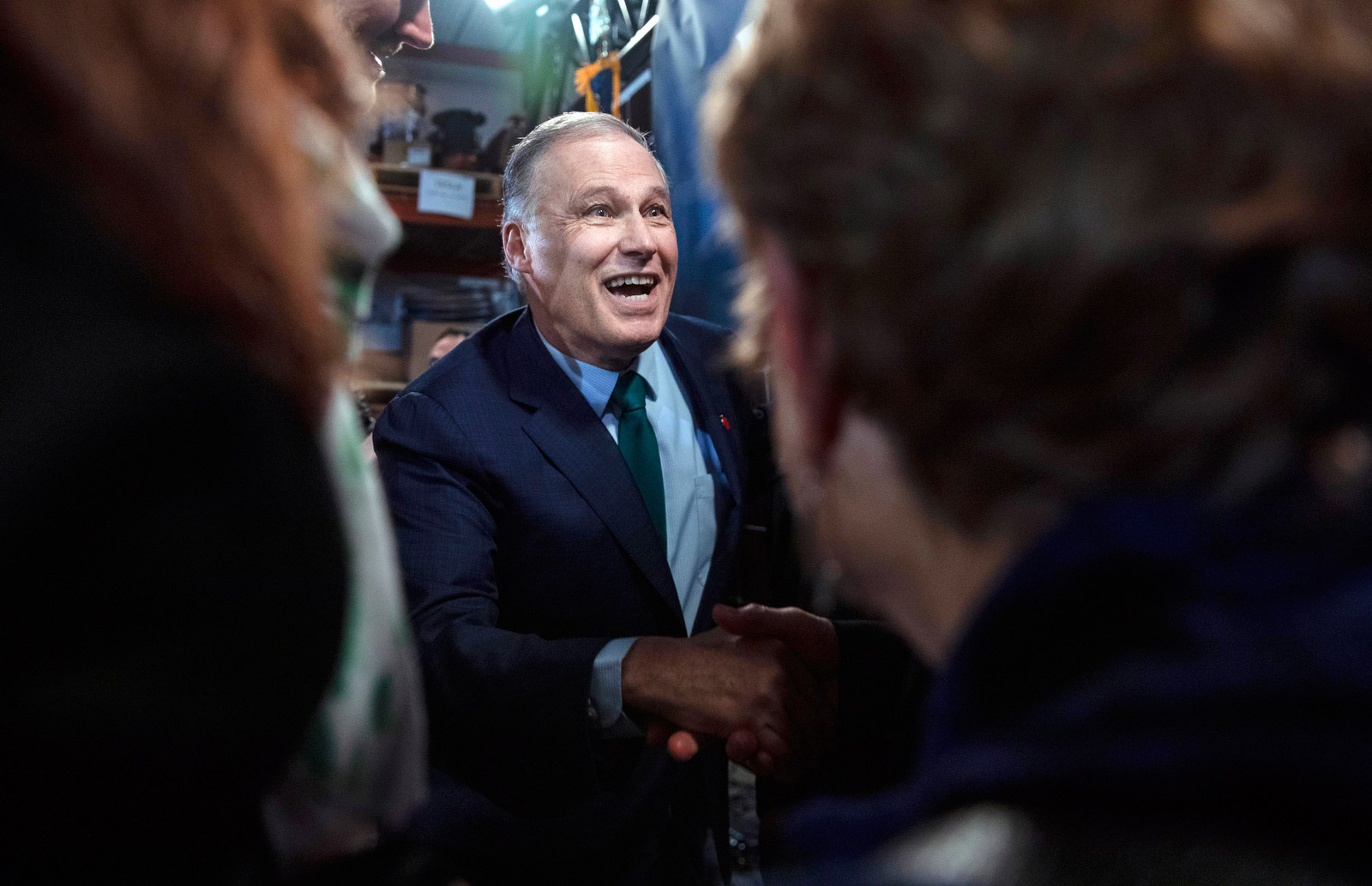 Jay Inslee
Inslee, who is serving his second term as Washington's governor, announced his candidacy on March 1 and said his top priority is combating climate change.
Before he was governor, Inslee was a congressman and a criminal prosecutor.
He has been a vocal opponent of President Donald Trump, and he sued Trump after the President tried to ban immigration from several Muslim-majority countries.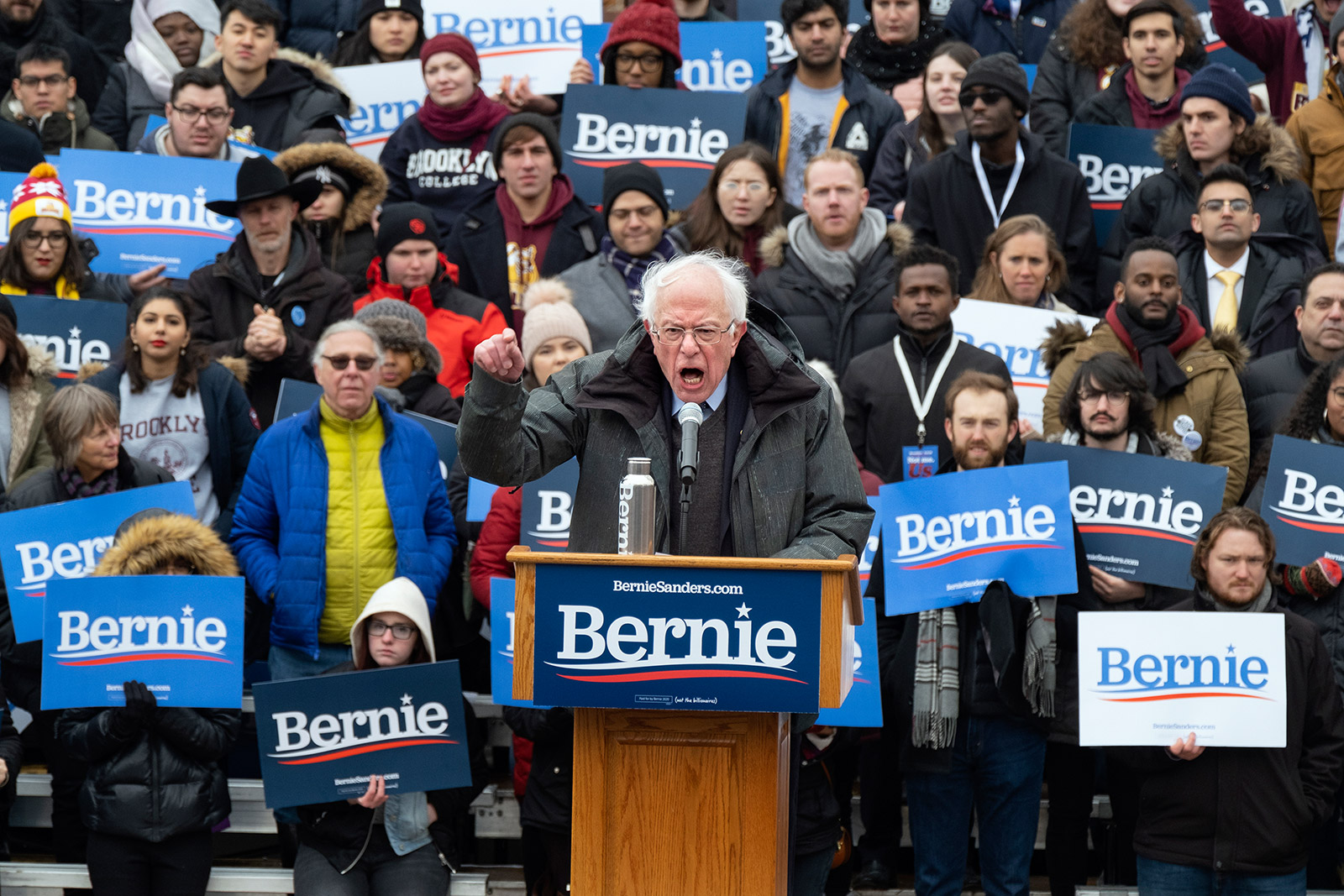 Bernie Sanders
Three years ago, Sanders was viewed as a protest candidate from the political fringe. Now the Vermont senator is one of the most popular politicians among Democratic voters.
In 2016, he won more than 20 primaries and caucuses and finished just behind Hillary Clinton in the race for the Democratic nomination.
He announced February 19 that he would be running again.
Sanders is the longest-serving independent in the history of Congress, but he caucuses with the Democrats. His policy agenda — a suite of progressive proposals to expand health care, broaden the social safety net and make higher education free — has been embraced by many of the party's leading figures.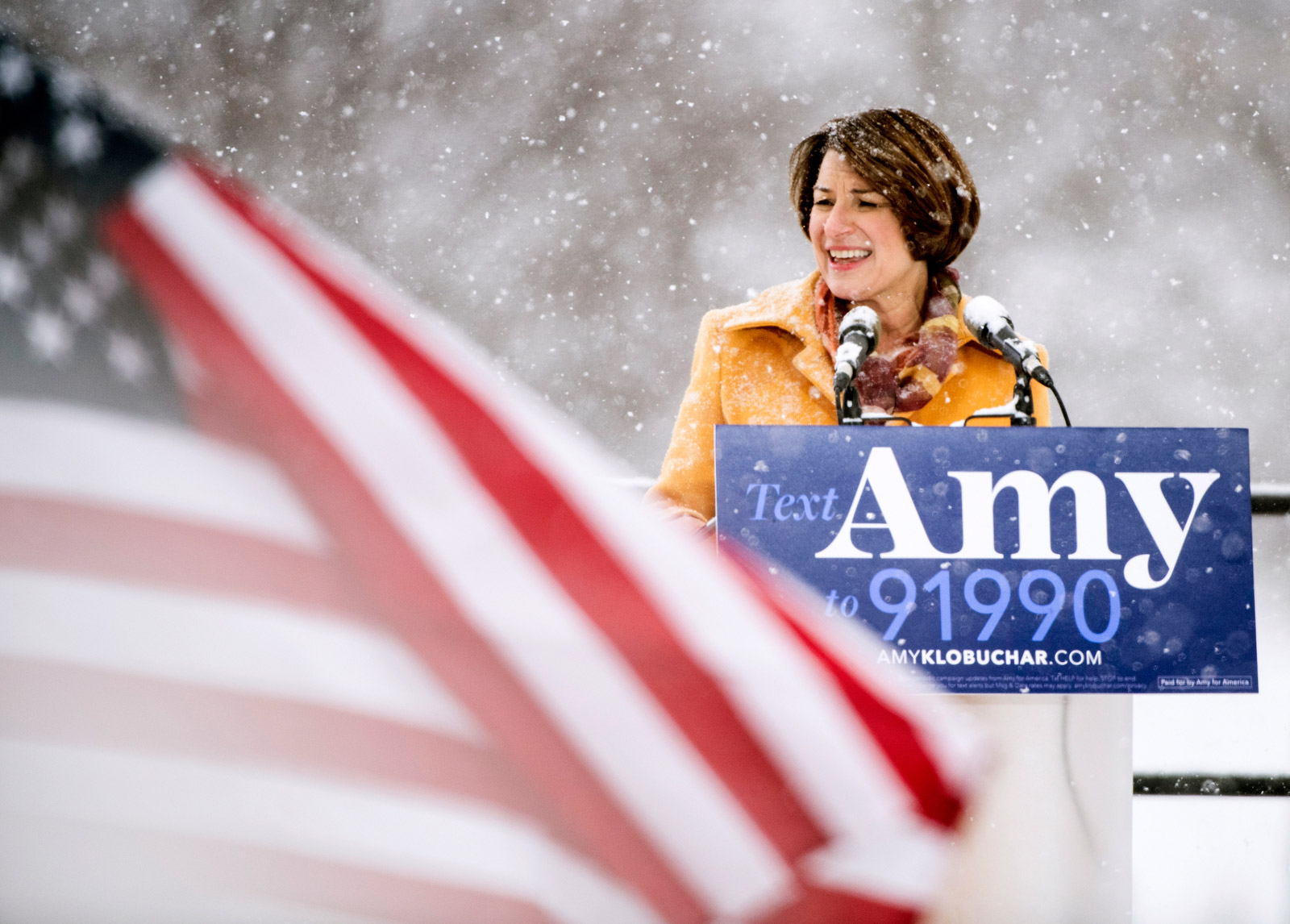 Amy Klobuchar
Klobuchar, a three-term US senator from Minnesota, announced her presidential bid at a snowy, freezing outdoor event on February 10.
She cast herself as the product of working-class roots who can win bipartisan support and help Democrats win back the Midwestern cities and towns that drifted toward President Donald Trump in 2016. Throughout her speech, she pledged to take on issues like climate change, election reform and money in politics.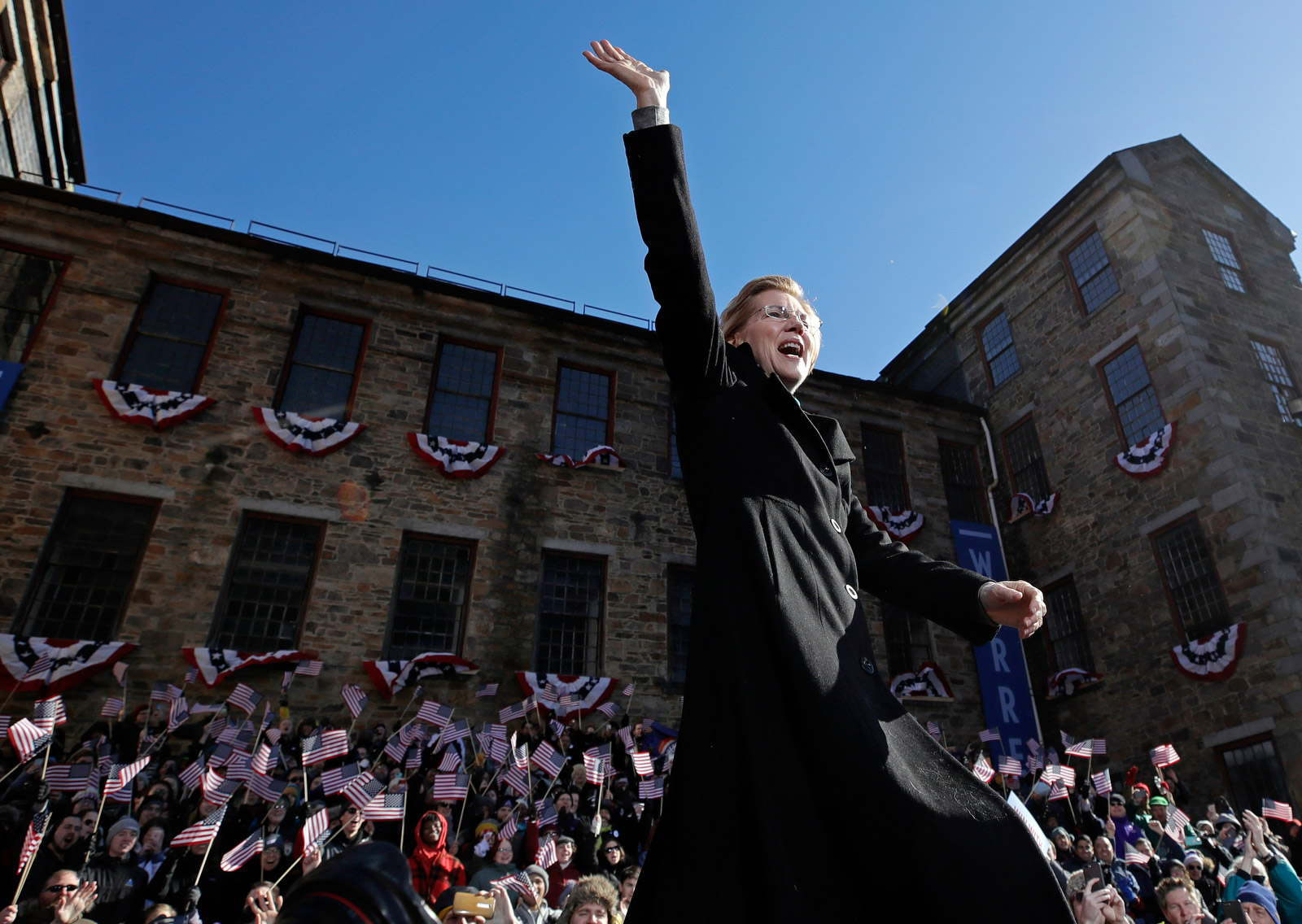 Elizabeth Warren
The US senator from Massachusetts officially launched her campaign at a rally on February 9.
Warren became a progressive star by taking on Wall Street after the 2007 financial crisis and, more recently, President Trump.
She has made clear that she will not shy away from the pugilistic tone and themes that catapulted her to national prominence: economic equality, government accountability and the reining in of big corporations.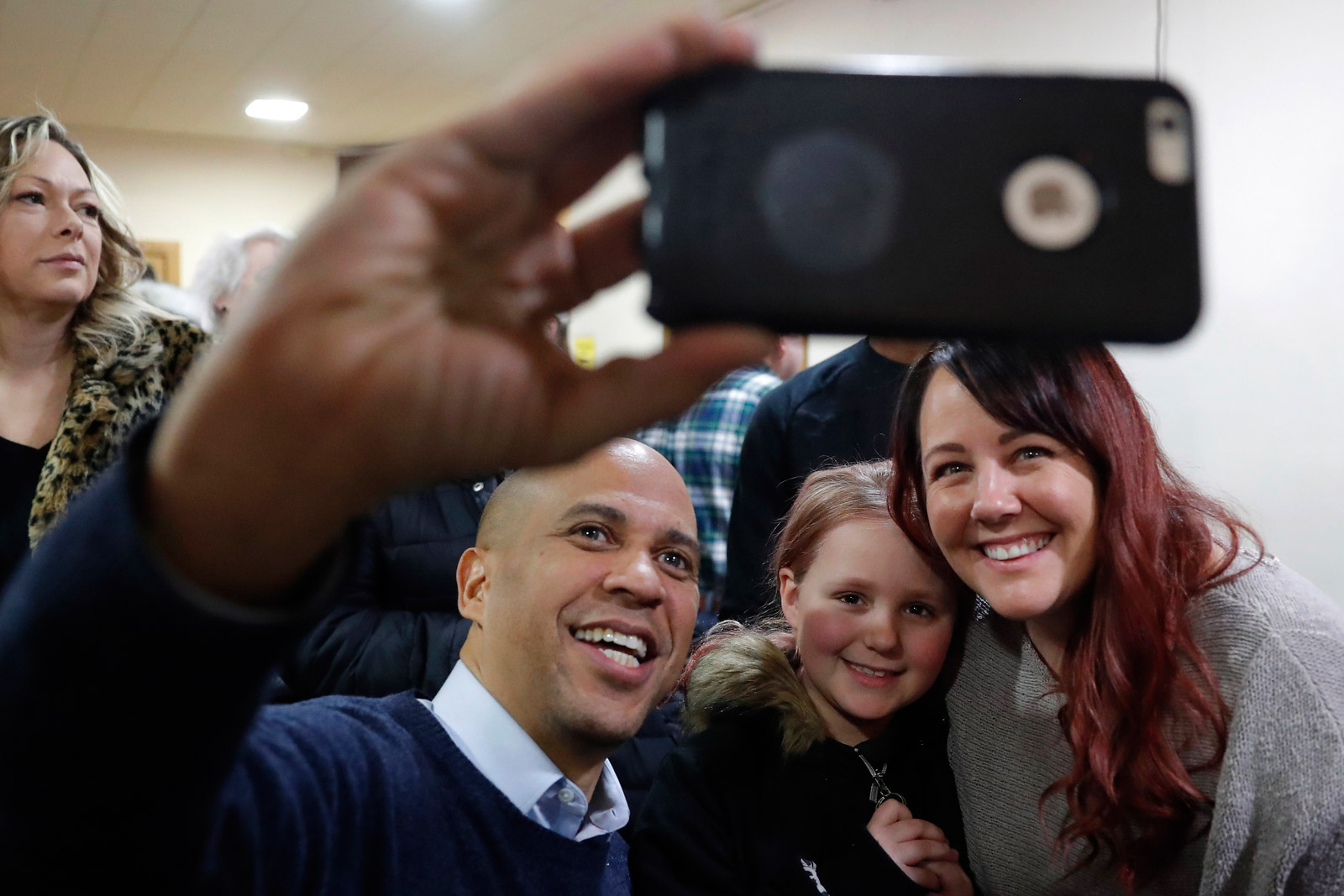 Cory Booker
Booker, a US senator from New Jersey who rose to prominence as Newark's charismatic and ambitious mayor, announced his candidacy on February 1.
In the Senate, Booker has at times favored a pragmatic approach, teaming up with like-minded Republicans on issues like criminal justice. But he has also emerged as a passionate interrogator of President Trump's nominees, including Supreme Court Justice Brett Kavanaugh.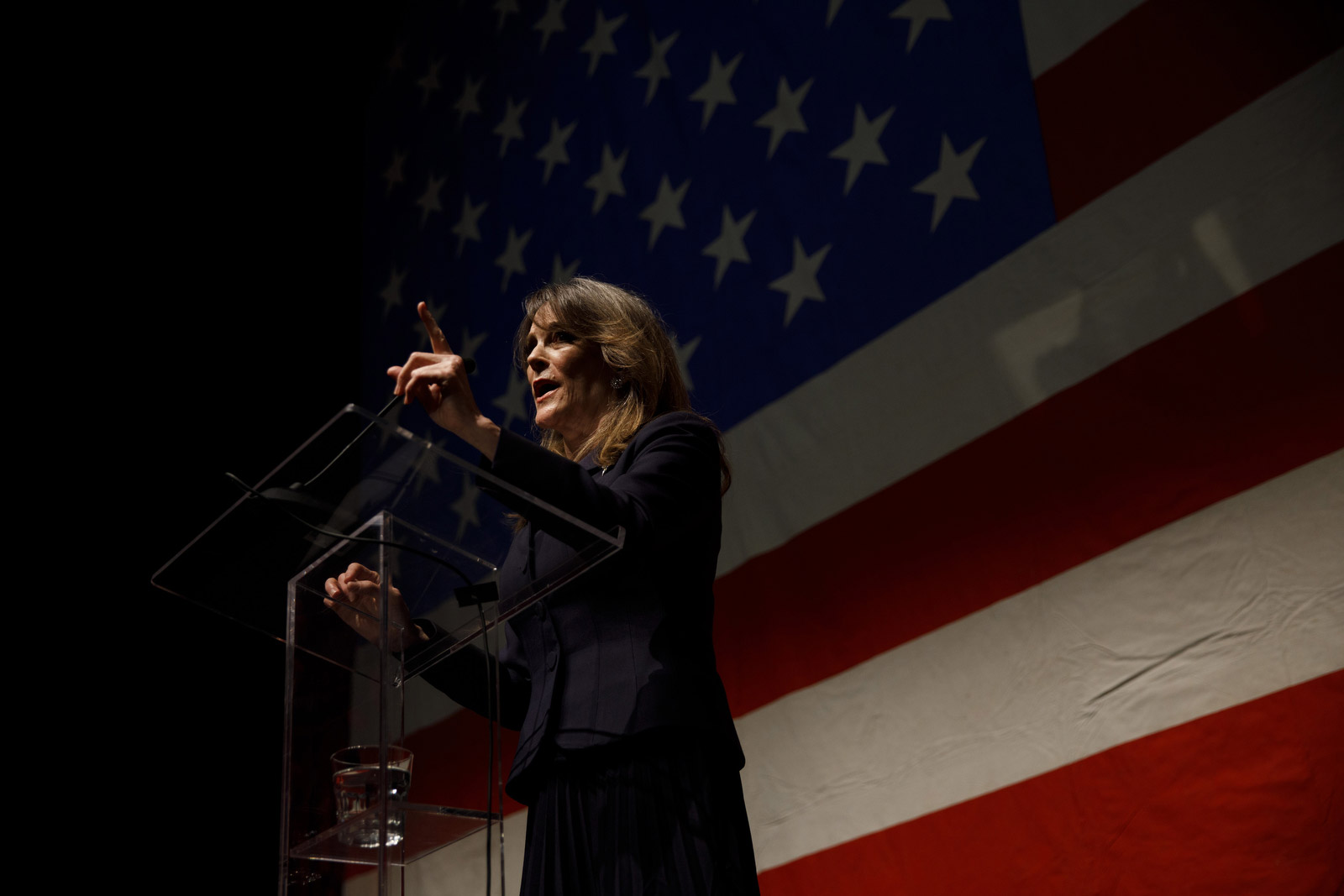 Marianne Williamson
Williamson, a best-selling author who is perhaps best known for being a spiritual counselor to Oprah Winfrey, says she's running to bring a "moral and spiritual awakening" for America. She formally announced her campaign with a speech in Los Angeles on January 28.
In an interview with CNN's John Berman, Williamson painted a grim picture of the US, depicting it as a country plagued by an amoral economic system and systematic racism, with millions of children living in "chronic despair and trauma."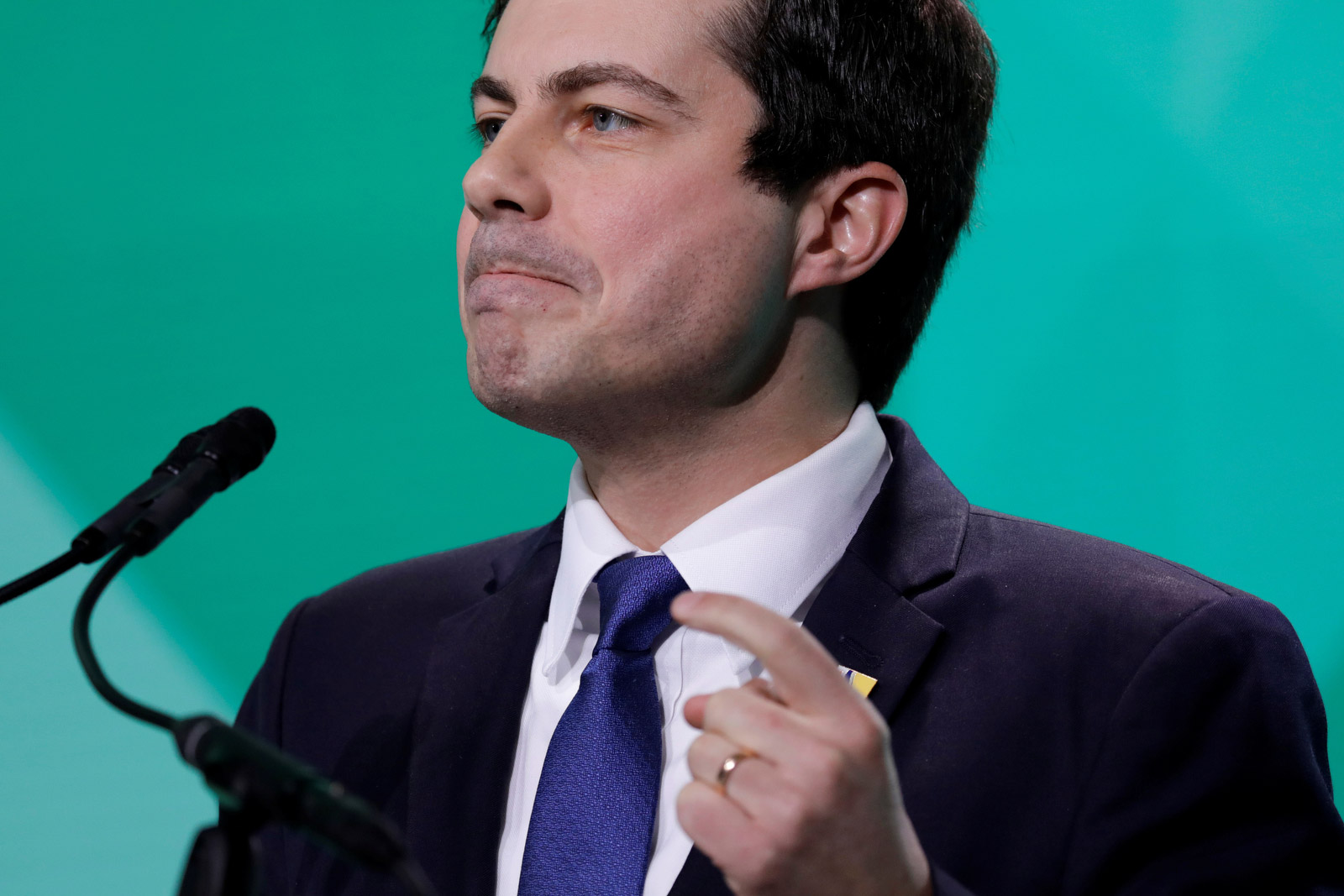 Pete Buttigieg
Buttigieg, the 37-year-old mayor of South Bend, Indiana, announced January 23 that he was launching an exploratory committee for a presidential bid.
Buttigieg made the announcement in an email to supporters and in a video posted online where he lays out his message of generational change centered on three values: freedom, security and democracy. He served in the Navy during the war in Afghanistan. Should he win the primary, he would be the first openly gay nominee of a major political party in the United States.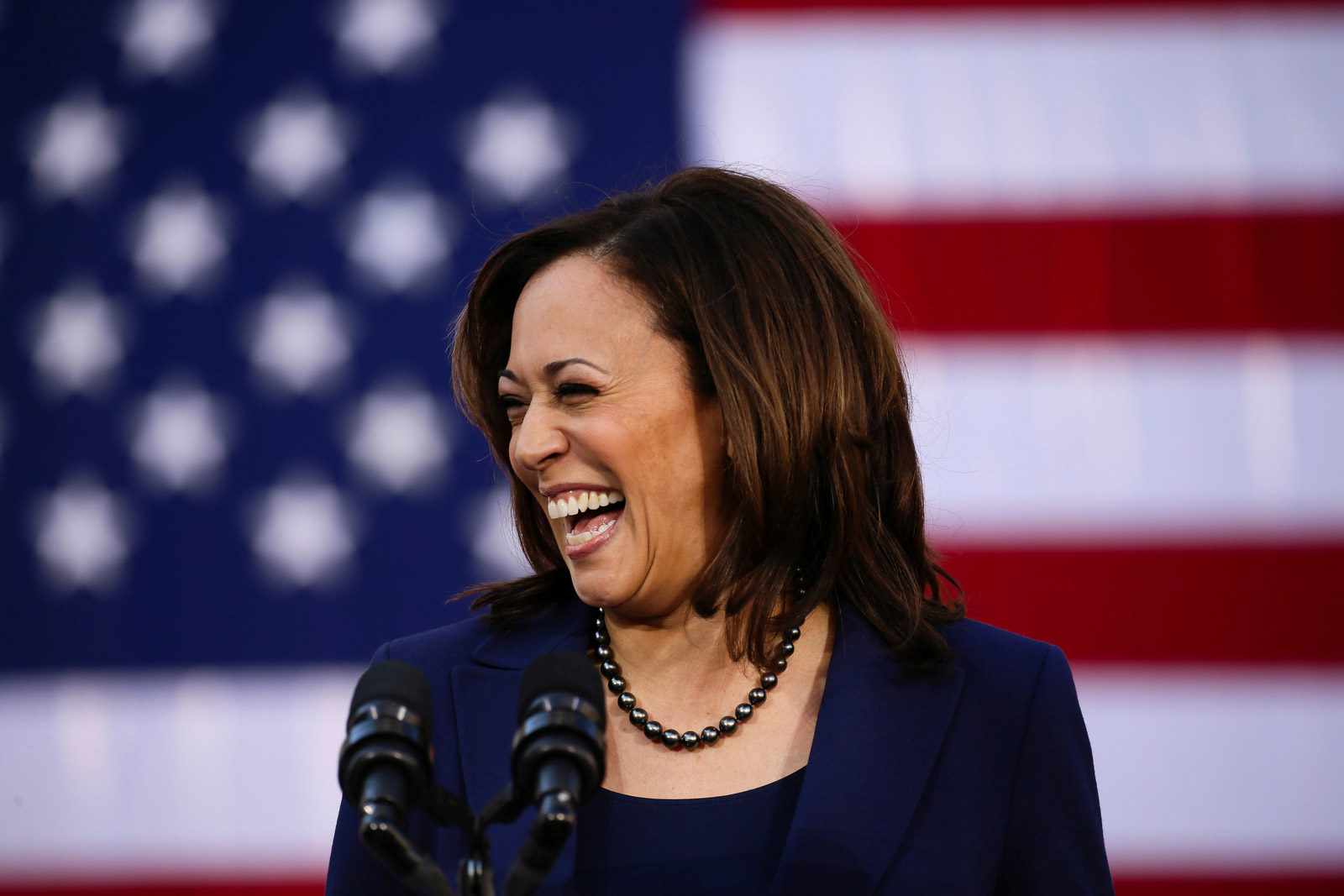 Kamala Harris
Harris, a US senator from California who previously served as the state's attorney general, announced her candidacy on January 21. She is the daughter of Jamaican and Indian immigrants and grew up attending both a Baptist church and a Hindu temple.
Her allies believe that her life's work as a prosecutor will help set her apart. The style developed over those years helped her build a national following when she grilled President Trump's nominees, including Brett Kavanaugh when he was a Supreme Court nominee.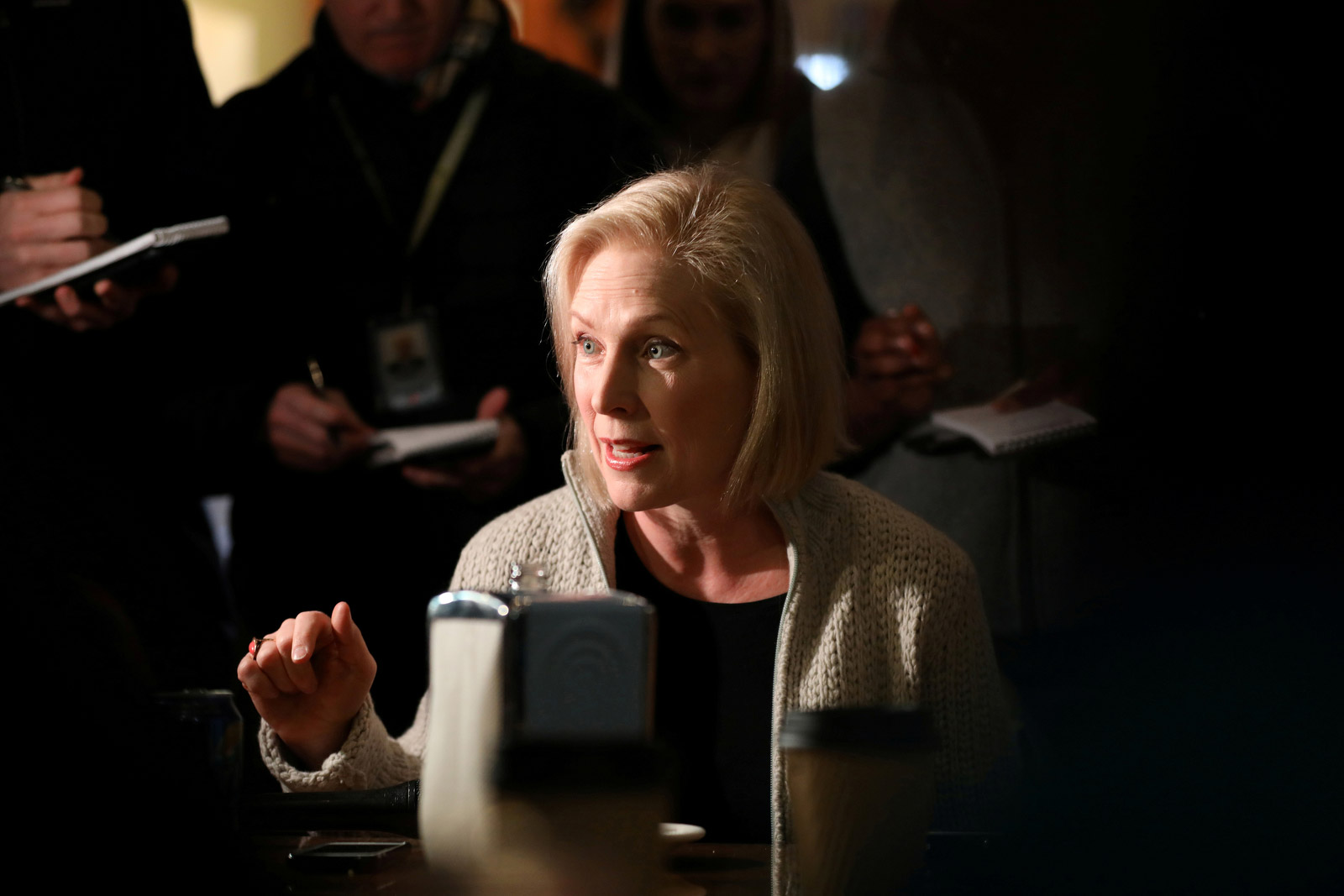 Kirsten Gillibrand
Gillibrand, a US senator from New York who once served in the House, announced on January 15 that she was forming an exploratory committee.
She rose to national prominence in recent years as a forceful proponent of the #MeToo movement and fierce critic of President Trump. People close to Gillibrand have indicated the senator will run a campaign centered on gender issues, something she has championed in the Senate and House.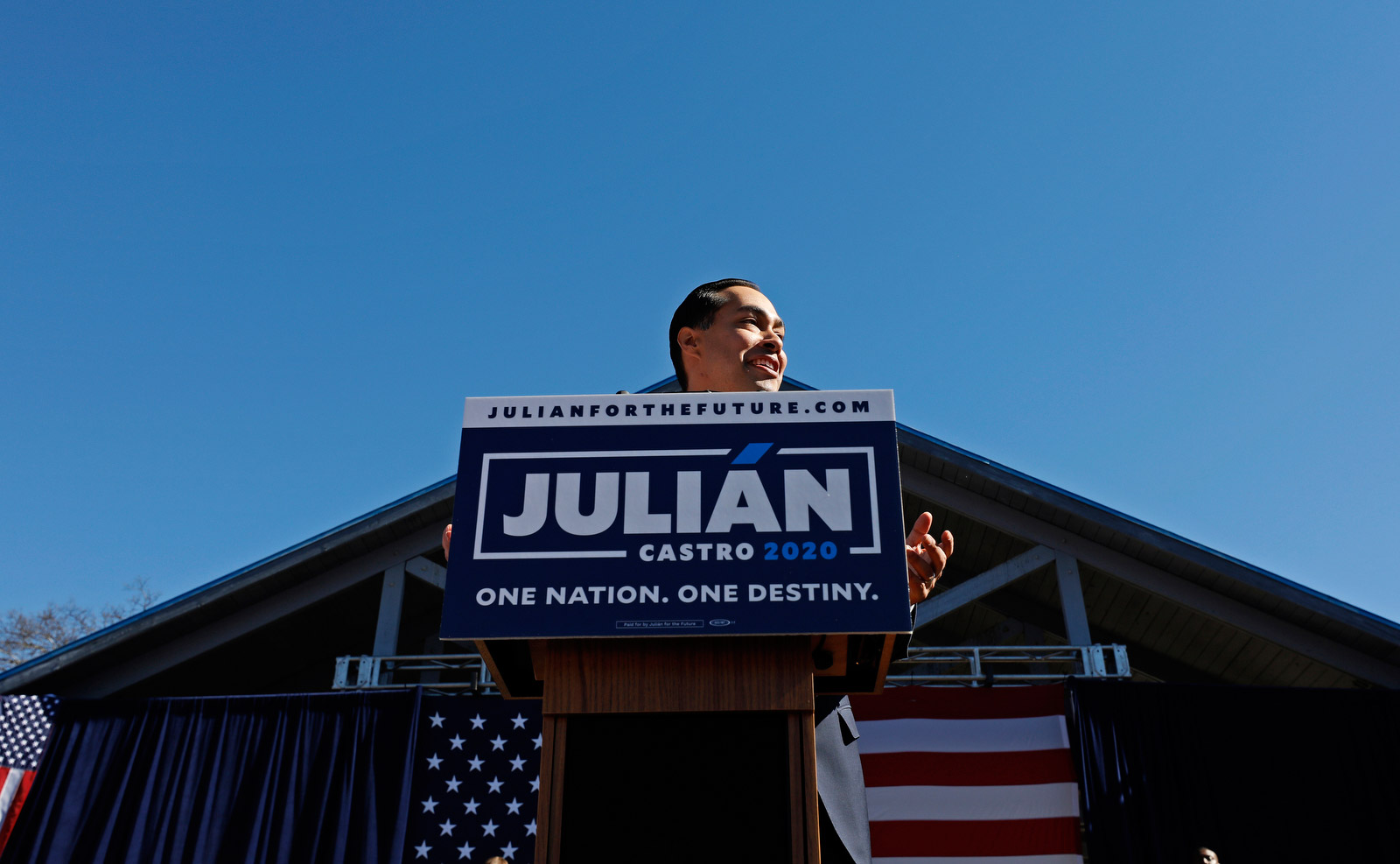 Julian Castro
Castro is a former San Antonio mayor who was secretary of Housing and Urban Development during the Obama administration. He announced his presidential bid on January 12.
Castro, whose twin brother serves in Congress, has been viewed as a rising star in the Democratic Party since he delivered a keynote speech for Obama at the 2012 Democratic National Convention. His grandmother, Victoria Castro, was born in Mexico, and his mother, Rosie Castro, was a Chicana political activist who worked for better opportunities for Mexican-Americans.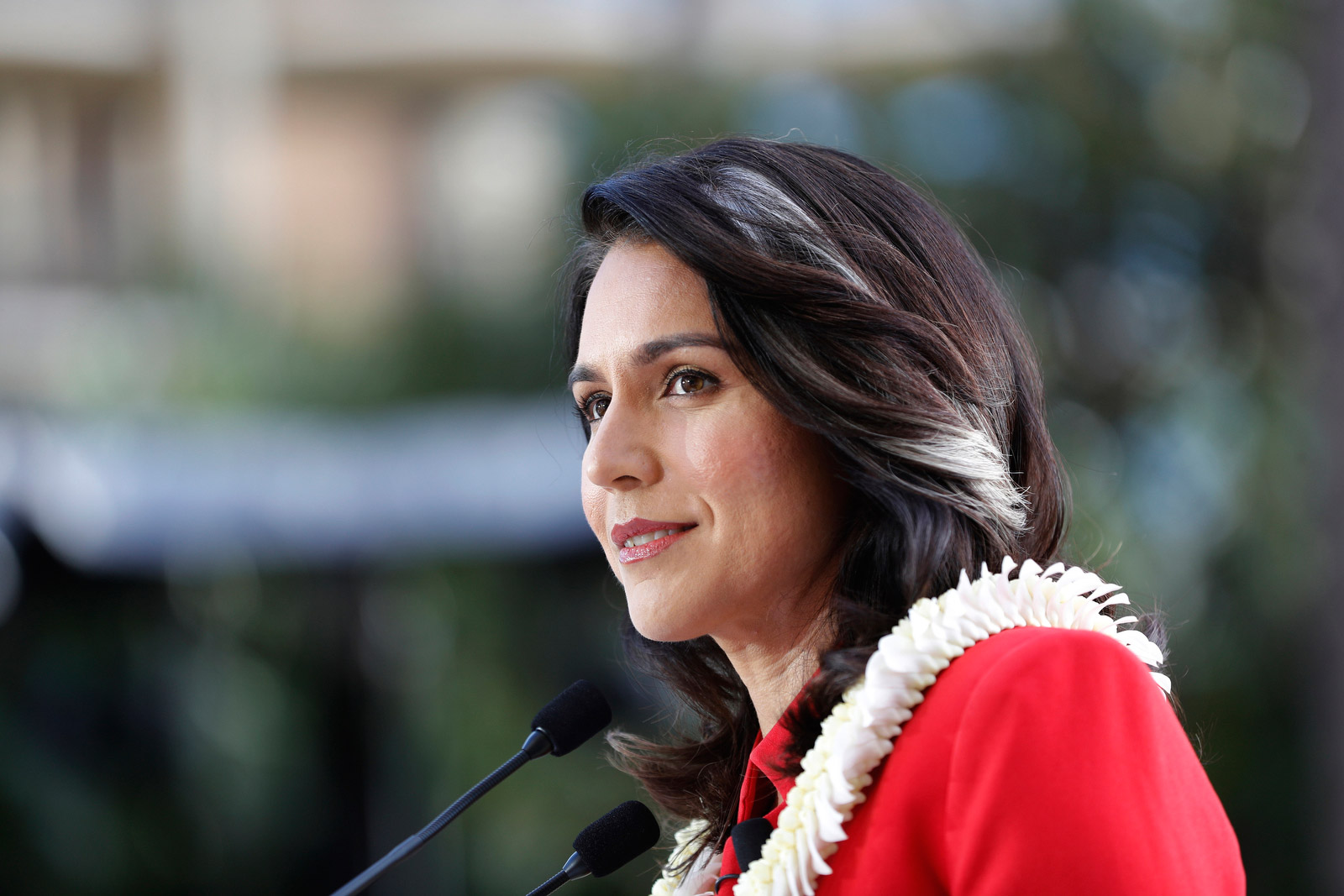 Tulsi Gabbard
Gabbard, who represents Hawaii in the US House of Representatives, announced her candidacy on CNN's "The Van Jones Show" on January 11.
The Iraq War veteran is the first American Samoan and the first Hindu to serve in Congress. She used to be a vice-chairwoman of the Democratic National Committee, but she later resigned to become one of US Sen. Bernie Sanders' highest-profile supporters during the 2016 race.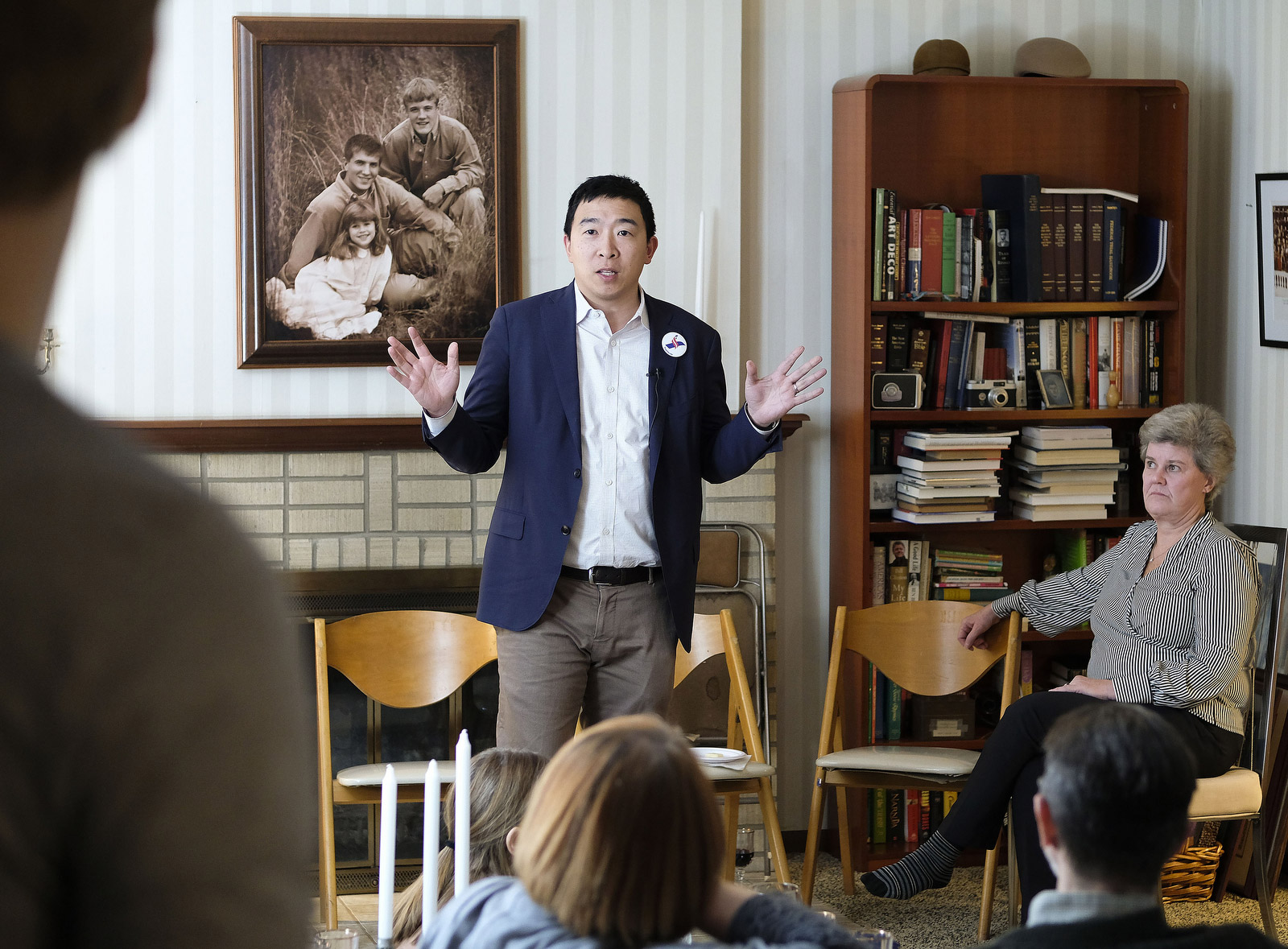 Andrew Yang
Yang is a businessman from New York who launched Venture for America, a fellowship program that aims to connect recent graduates with startups. He launched his campaign in November 2017.
One of Yang's campaign goals is to institute a universal basic income for all American adults: $1,000 per month, or $12,000 per year. In 2015, President Barack Obama named him an ambassador for global entrepreneurship.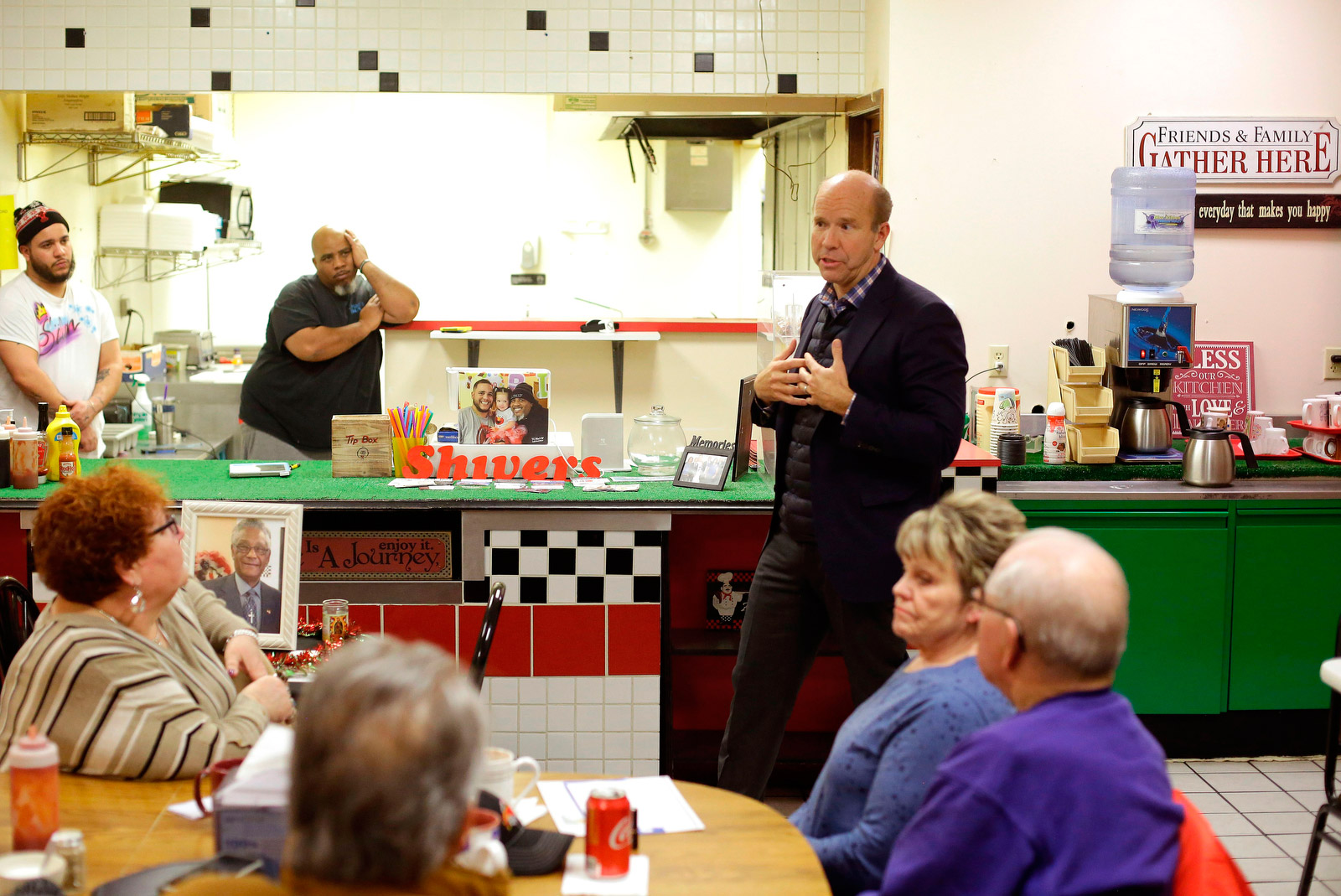 John Delaney
Delaney, a former congressman from Maryland, announced his candidacy way back in July 2017. The self-made businessman was the youngest CEO on the New York Stock Exchange.
In Congress, his positions put him at odds with many Democratic primary voters, including his support for the Trans-Pacific Partnership trade deal.
Produced by Bernadette Tuazon, Brett Roegiers, Mohammed Elshamy and Kyle Almond