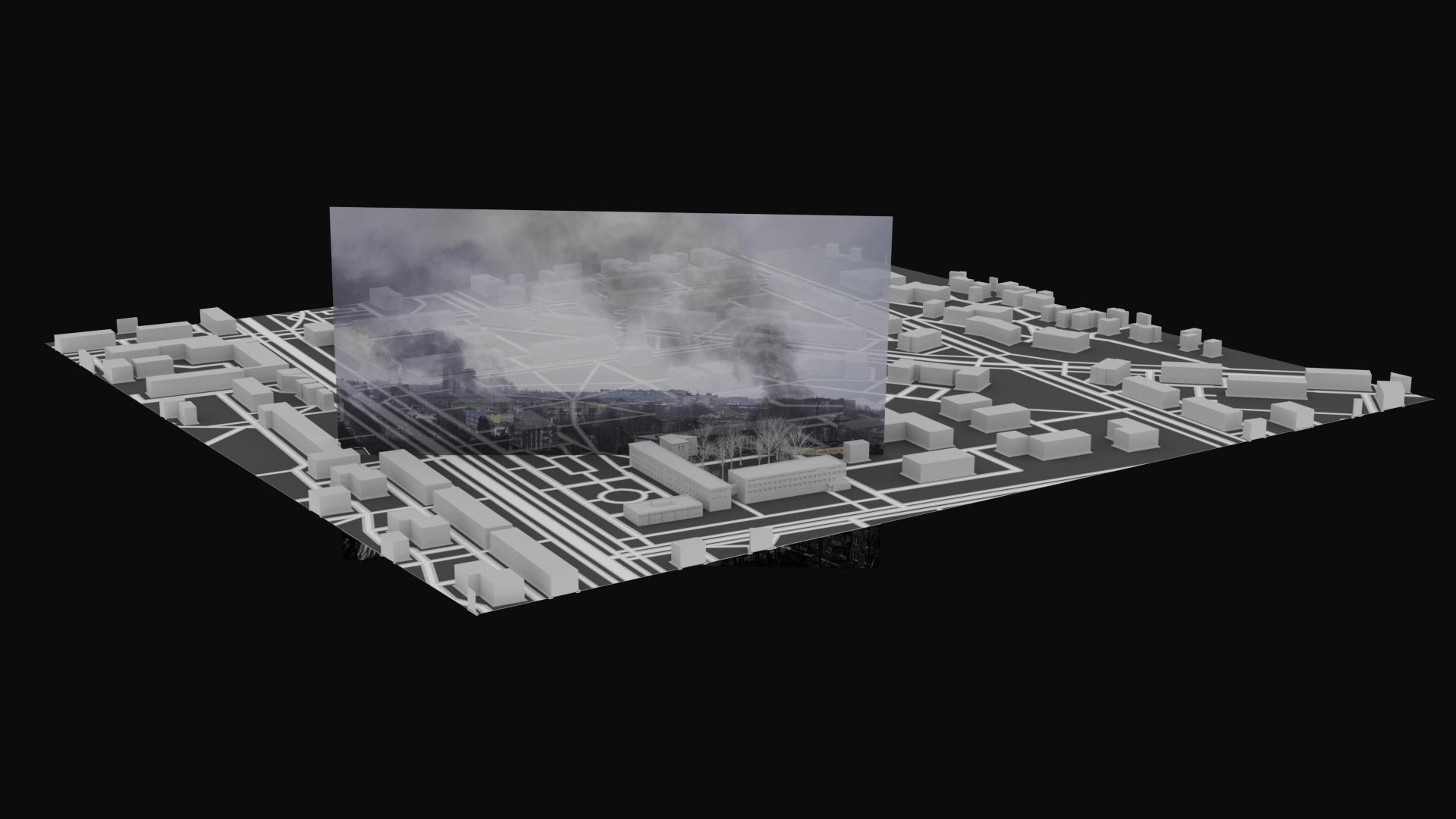 | Special report
Anatomy of the Mariupol hospital attack
Medical facilities and workers have been repeatedly hit by Russian forces since their invasion of Ukraine, despite this being against the rules of war. The World Health Organization (WHO) listed 43 verified attacks as of March 17.
"Every single attack deprives people of life-saving services."

– World Health Organization
Source: Mapcreator/OSM, Ukrainian authorities and CNN analysis of social media footage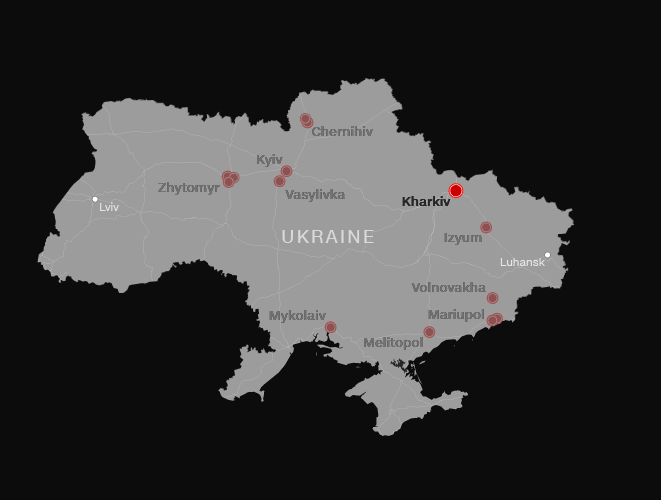 Source: Mapcreator/OSM, Ukrainian authorities and CNN analysis of social media footage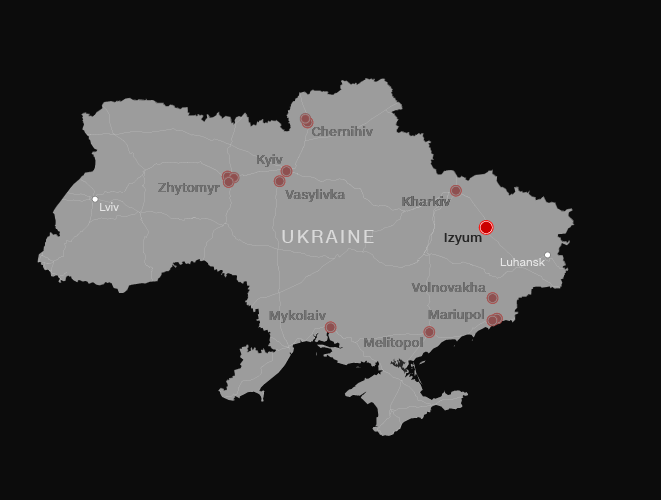 Source: Mapcreator/OSM, Ukrainian authorities and CNN analysis of social media footage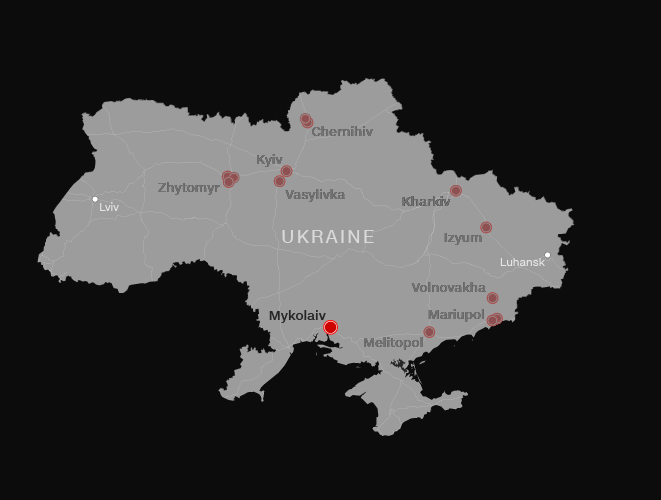 Source: Mapcreator/OSM, Ukrainian authorities and CNN analysis of social media footage
CNN has verified 14 attacks between February 25 and March 14.
March 1, Kharkiv


Source: Telegram Unmute Mute
March 8, Izyum


Credit: Volodymyr Matsokin/Facebook/Reuters
March 12, Mykolaiv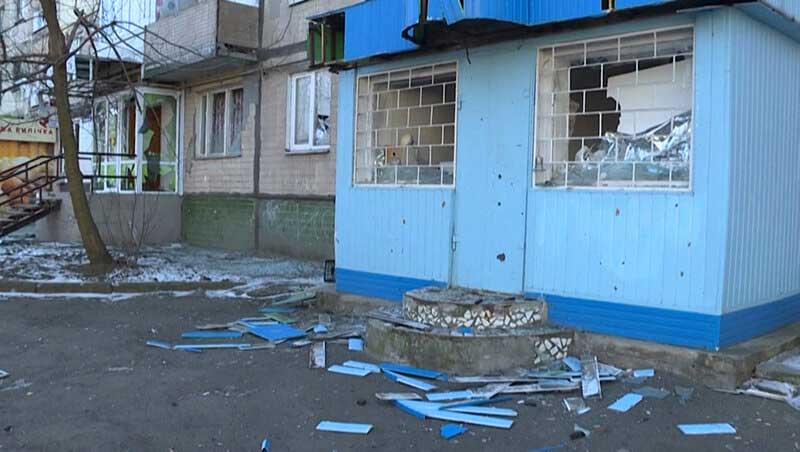 Source: AFPTV
March 9, Mariupol
An airstrike ripped through a maternity and children's hospital in the southeastern city of Mariupol, which has been under siege by Russian forces.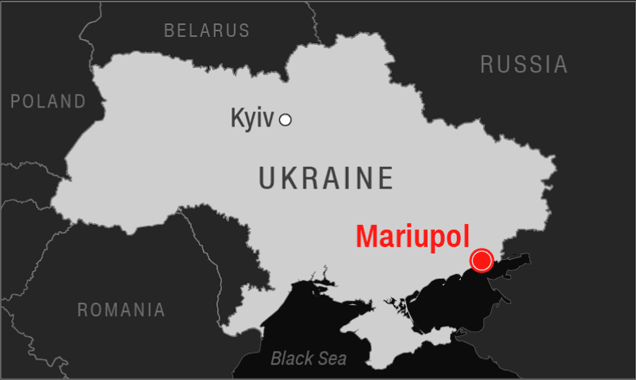 Source: Mapcreator/OSM Unmute Mute
Footage circulating on social media showed pregnant women being escorted out of a bombed-out building amid charred cars, broken tree branches and debris.
Russian officials claimed the hospital was a justifiable military target, based on their unproven assertion that Ukrainian military targets were on site and that all patients and medical staff had left.
CNN built a model to identify all the indicators showing that this hospital complex was still in use by civilians.
Here is a breakdown of what happened.
Credit: Twitter, Mapcreator/OSM
Mariupol's City Hospital No. 3, the maternity and children's hospital, is one of eight hospitals in the port city.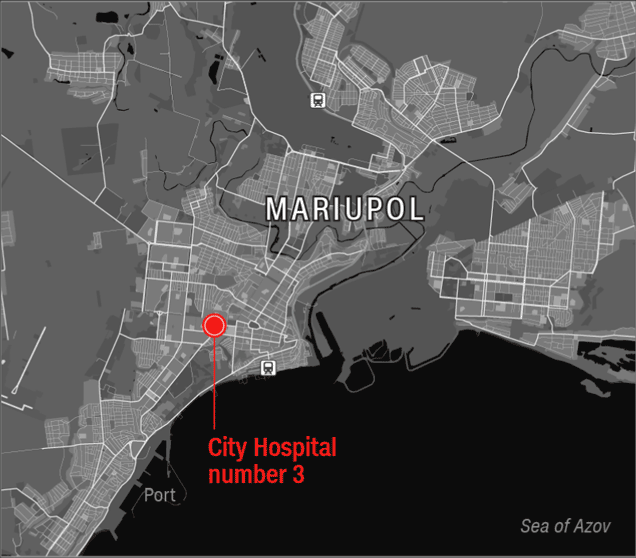 Source: Mapcreator/OSM
It comprises a Children's Diagnostic Consultancy Unit – which hosted children with immune diseases, among other illnesses – a women's health building and a maternity ward.
On March 2, as Russian forces encircle the city, the hospital posts on Facebook that it needs more fuel to remain operational.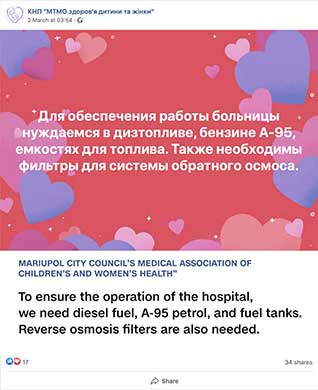 Source: Facebook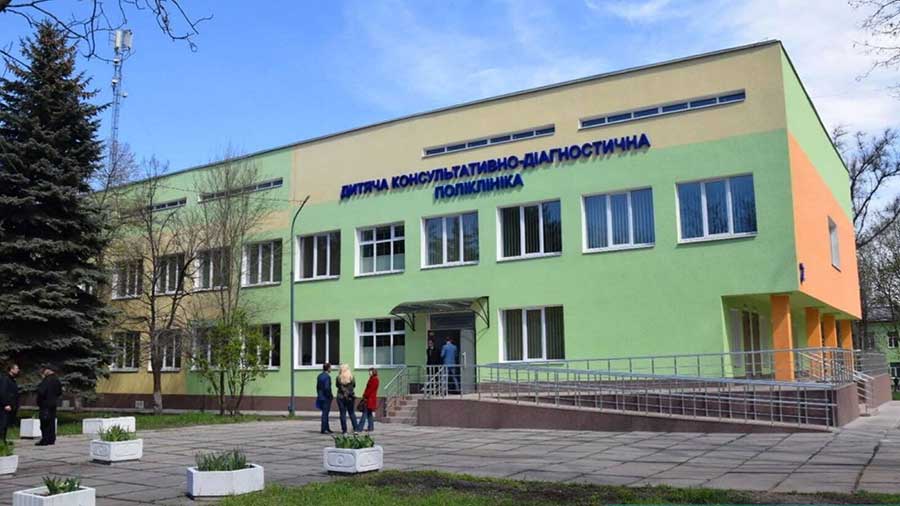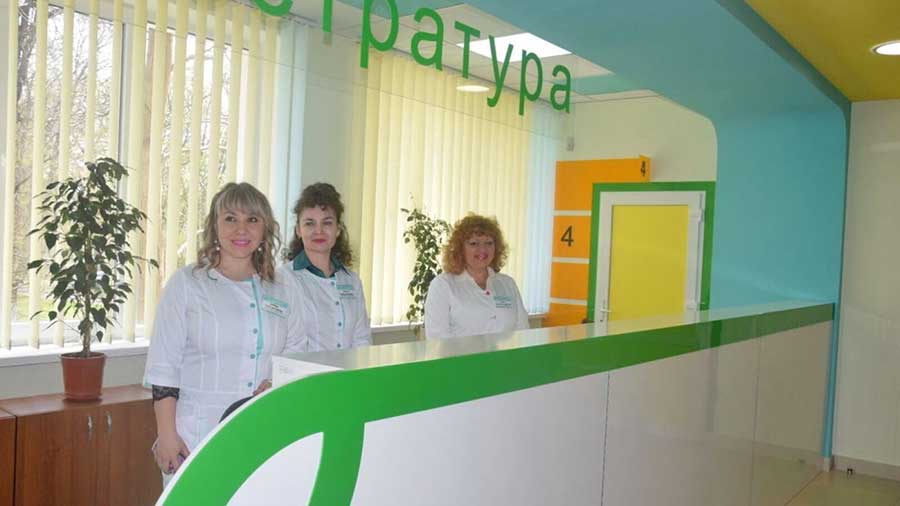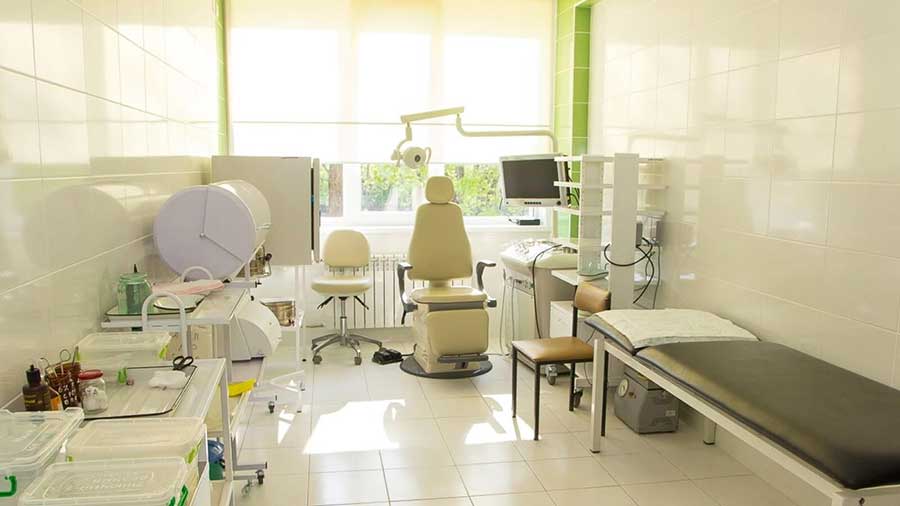 Russia appears to have set the stage to justify a strike on hospital facilities in Mariupol in the days before.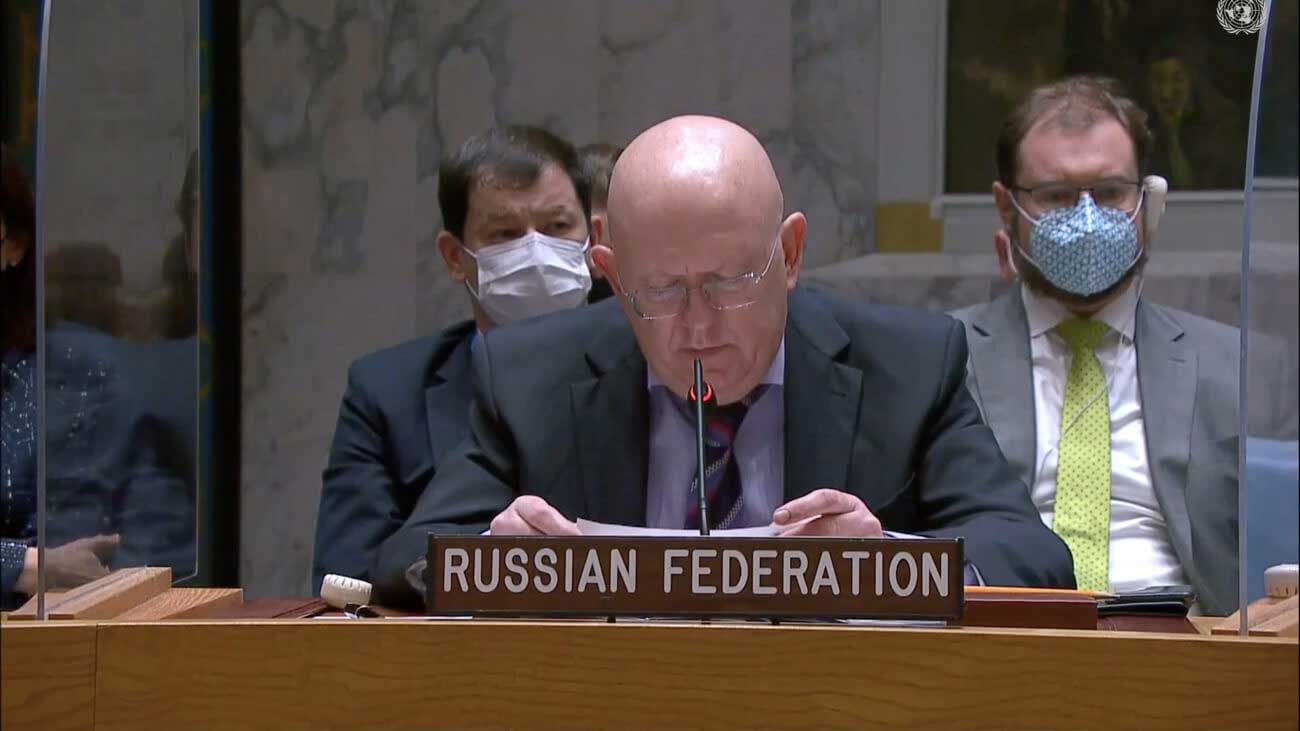 Credit: UNTV
Credit: Russian Foreign Ministry
March 7
Russia's UN ambassador Vasily Nebenzya told the UN Security Council that the Ukrainian military, according to local residents, had driven out all personnel from Mariupol's maternity hospital No.1 to convert it to a combat position.
March 9, 12:05 p.m.
Just a couple of hours before the attack, Russian Foreign Ministry spokeswoman Maria Zakharova said hospital No. 3 was empty of staff and patients and being used as a firing position. Unmute Mute
CNN has found no evidence to support Russia's allegations that there were military positions set up at Hospital No. 3 on the afternoon of March 9, and it was civilians who emerged from the bombed-out buildings.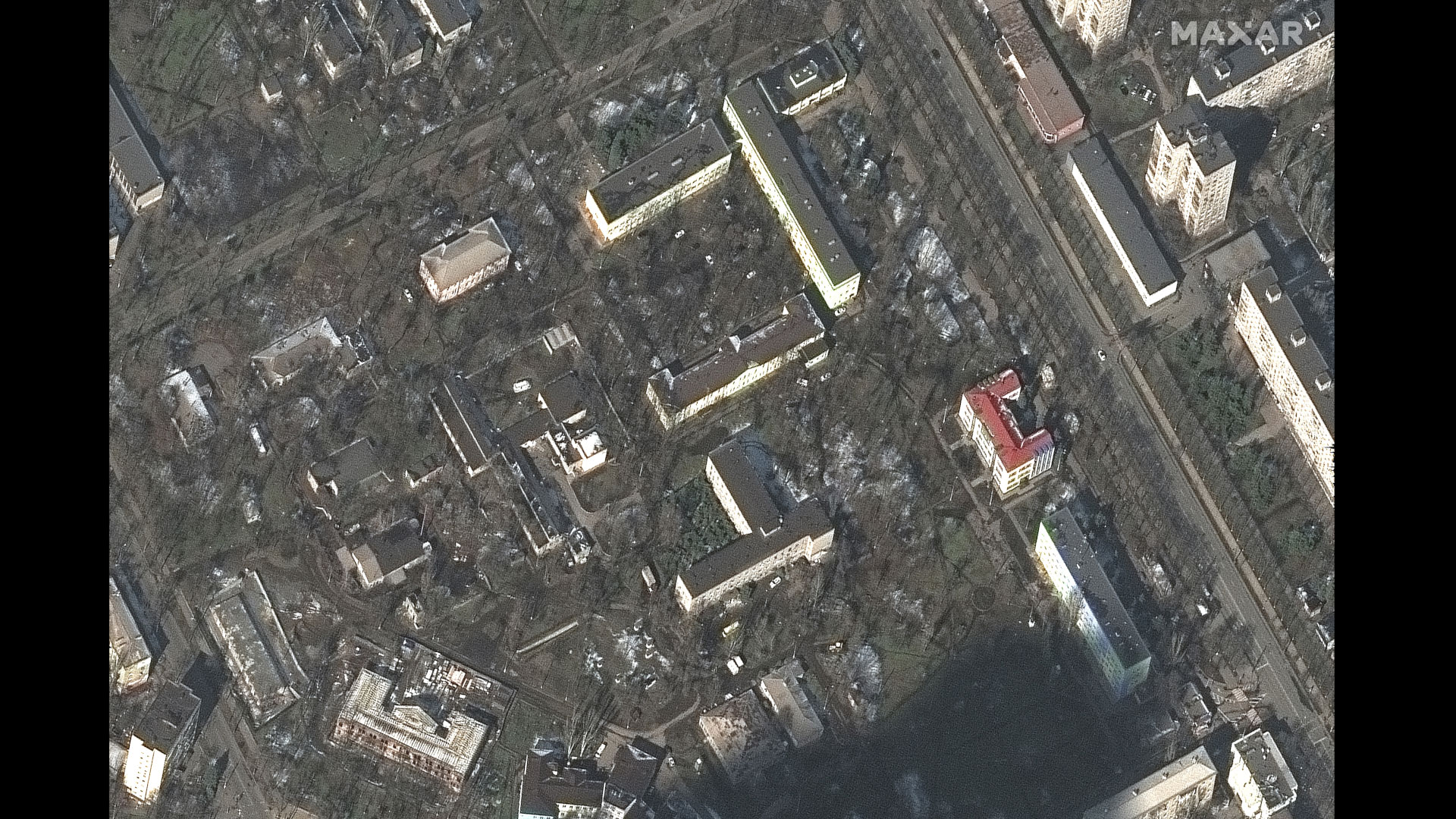 Source: Maxar, Mapcreator/OSM
Source: Maxar, Mapcreator/OSM
March 9, 10:16 a.m.
This satellite image was taken just hours before the attack.
CNN's reconstruction of the area shows the structure of the hospital along with cars parked outside. The same cars can be seen, charred, in social media footage from after the blast.
March 9, 2:35 p.m.
The first reports that the hospital was bombed emerged on social media. The Mariupol City Council posted this video to its Telegram news channel.
March 9, 2:30 p.m.
Ukranian firemen can be seen running inside the hospital in this video from Facebook, helping people to escape. Unmute Mute
The building damaged by the attack has a sign reading Children's Diagnostic Consultancy Unit.
Credit: Evgeniy Maloletka/AP, Mapcreator/OSM
The bomb left a large crater within the hospital quadrant and caused extensive damage to the surrounding buildings.
Weapons experts agree that an air-dropped munition caused a crater of this size, measuring two stories deep. It was "undoubtedly an air-dropped munition" and "a big one" weighing at least 1,000 lb (454 kg), according to weapons expert Chris Cobb-Smith.
Truth Hounds, a Ukrainian group that has been documenting war crimes since 2014, said the size of the crater was consistent with "at least a 500 kg high-explosive bomb" dropped from an aircraft.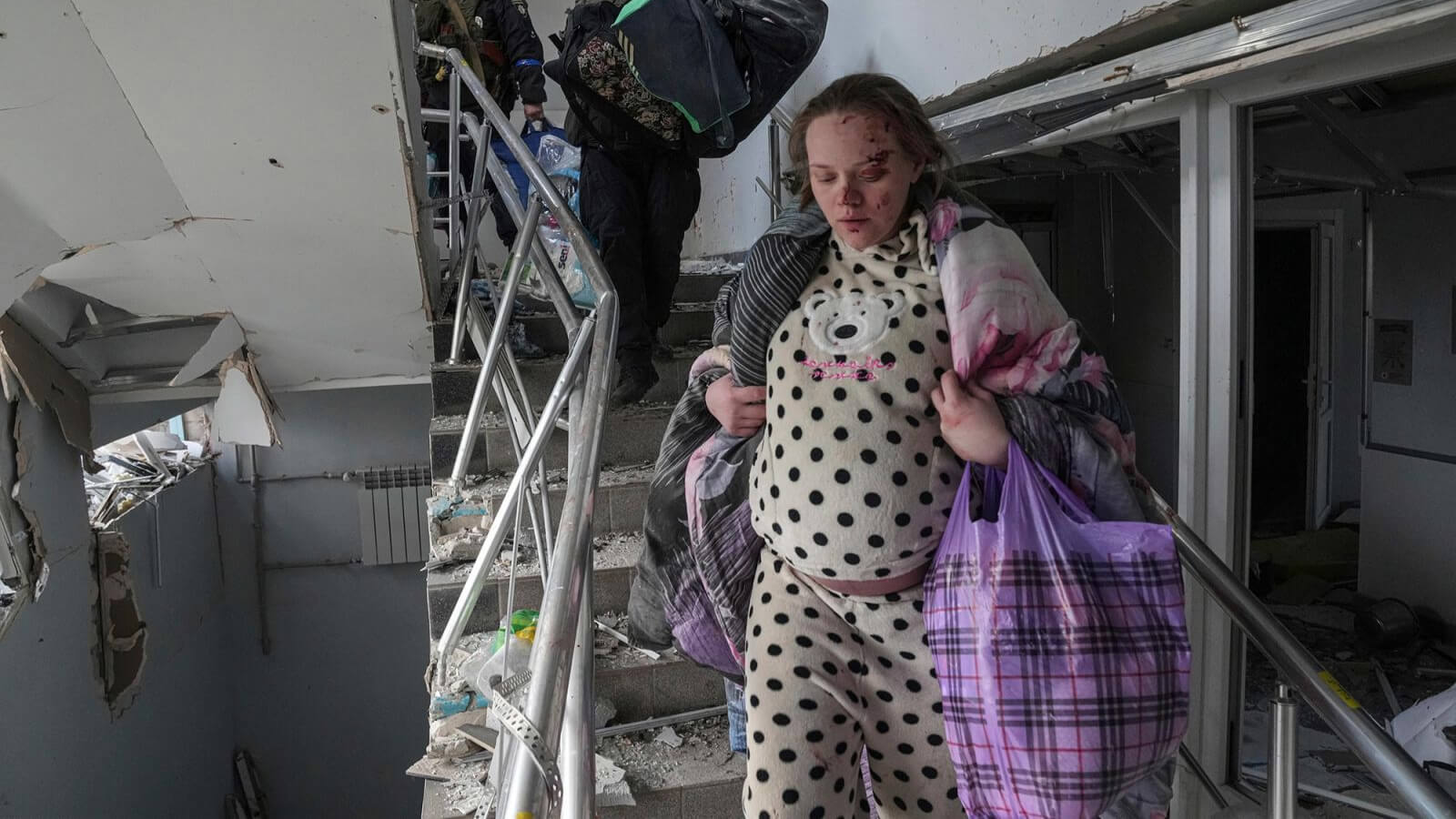 Credit: Evgeniy Maloletka/AP
Credit: Evgeniy Maloletka/AP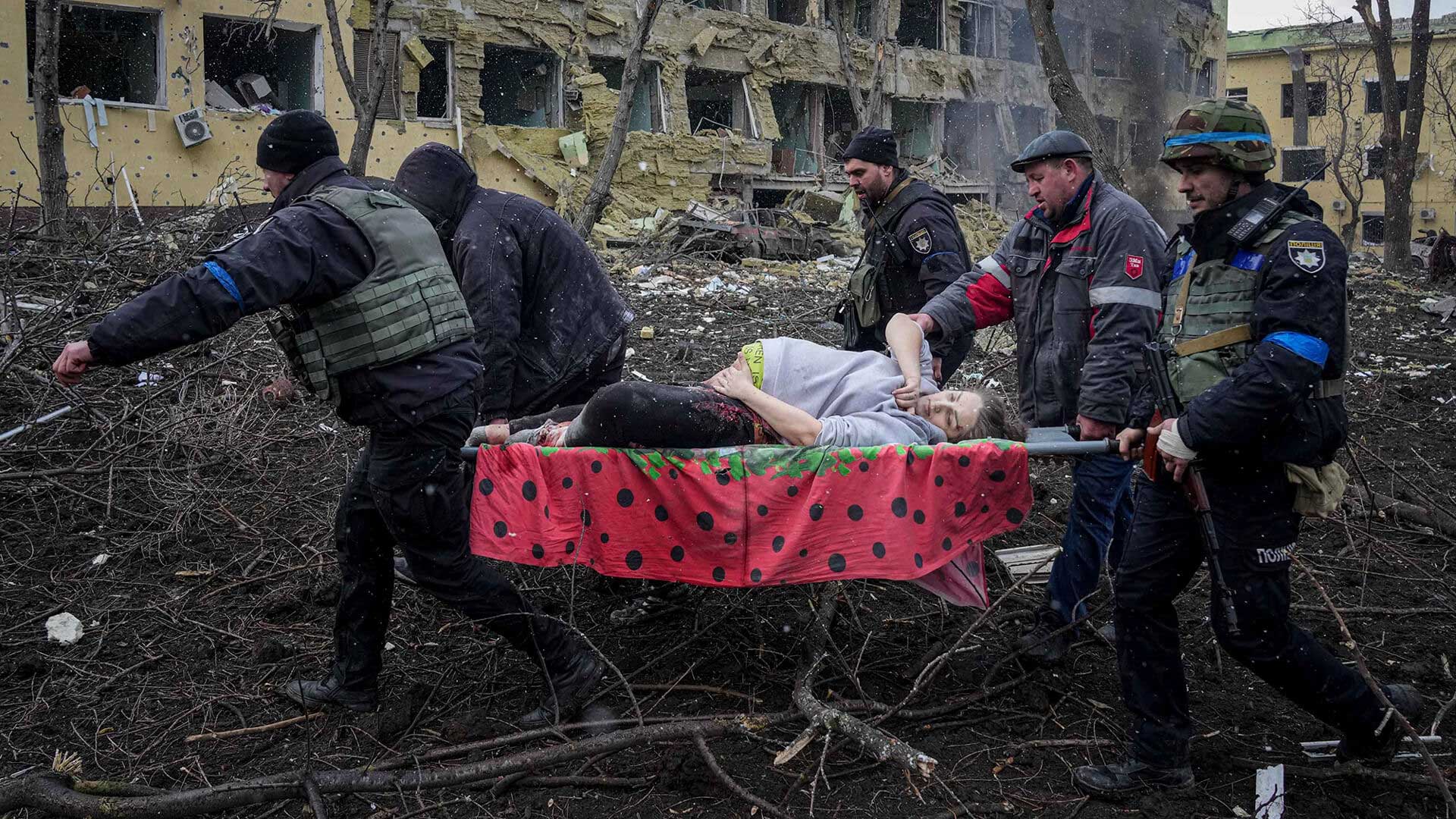 Credit: Evgeniy Maloletka/AP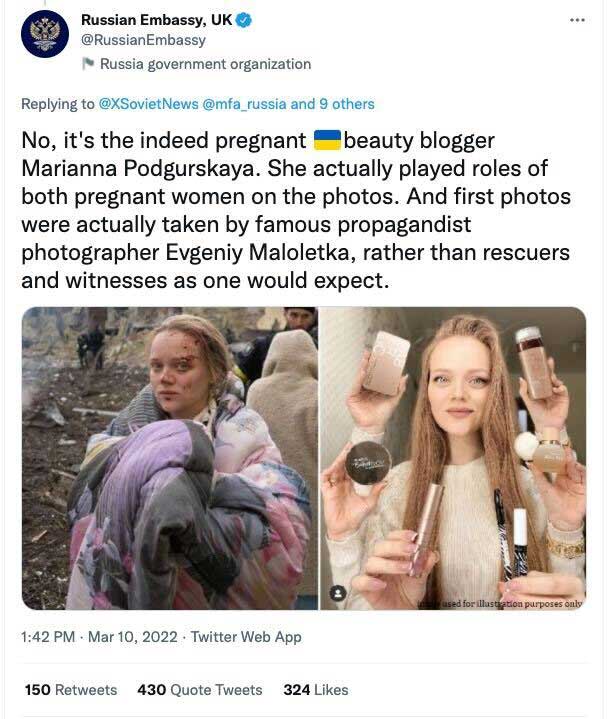 Credit: Twitter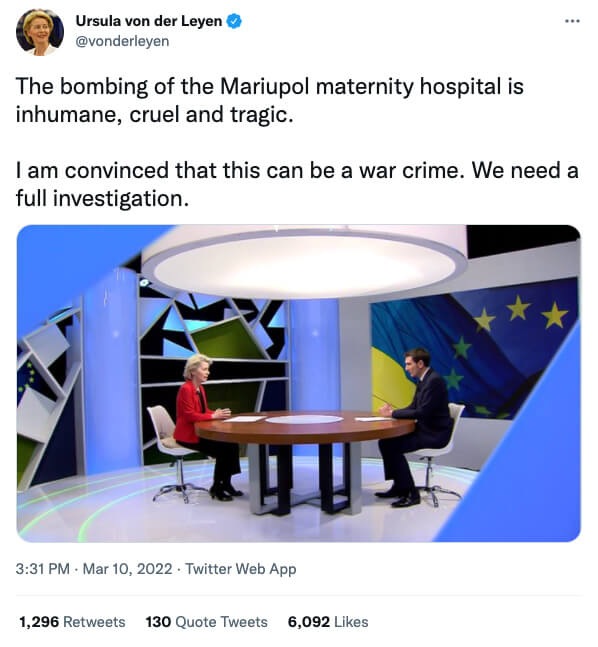 Credit: Twitter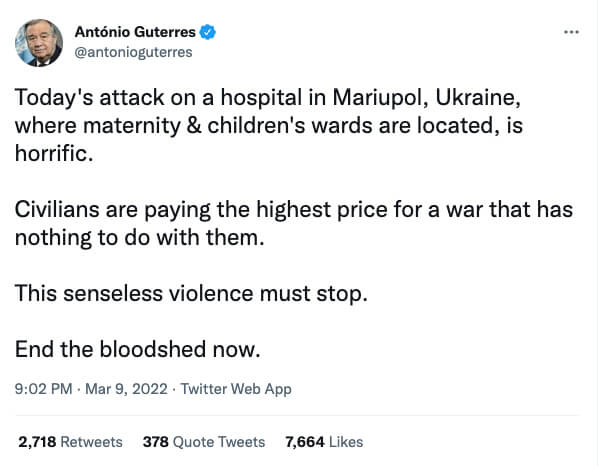 Credit: Twitter
City officials said at least 17 people were injured in the attack, including children, women and doctors. At least five people have died since the attack. Unmute Mute
"We were lying in wards when glass, frames, windows and walls flew apart. We don't know how it happened. We were in our wards and some had time to cover themselves. Some didn't." These were the words of Mariana Vishegirskaya, a survivor of the attack, to the Associated Press (AP).
Vishegirskaya, pregnant and face bloodied, is photographed here walking down the stairs of the damaged building.
She gave birth the next day to a baby girl.
Among the injured was a pregnant woman who was photographed being carried out on a stretcher. Neither she nor her baby could be saved, a surgeon who treated her later confirmed. The photo caused shockwaves around the world.
As these stories of suffering emerged, Russian officials threw doubt on their validity in news programs and online.
Despite Vishegirskaya speaking publicly about her experience to AP, Russia accused her and others of being actors and not real victims. This is the claim that the Russian ambassador to the Netherlands makes on a Dutch news program. Unmute Mute
AP later said its reporters on the scene saw no sign the hospital was being used as anything other than a hospital, nor anything to suggest Vishegirskaya was not a genuine patient.
Twitter says it has removed a number of tweets from the Russian Embassy in the UK for breaking its rules, "specifically our Hateful Conduct and Abusive Behavior policies related to the denial of violent events."
Russian Foreign Minister Sergey Lavrov returned to the original line – that this attack was justified – at the UN Security Council the day after the attack. He alleged that the hospital was a base for the Azov battalion, which is integrated into the Ukrainian armed forces but was formerly an independent ultra-nationalist militia. Unmute Mute
World leaders have condemned the attack on Mariupol Hospital No. 3, among them the President of the European Commission, Ursula von der Leyen.
As well as the UN Secretary-General, António Guterres.
US Vice President Kamala Harris described the attack as "unprovoked" and "unjustified." Unmute Mute
At the time of publication, Mariupol continues to be under siege with civilian buildings still being hit and many people at risk.