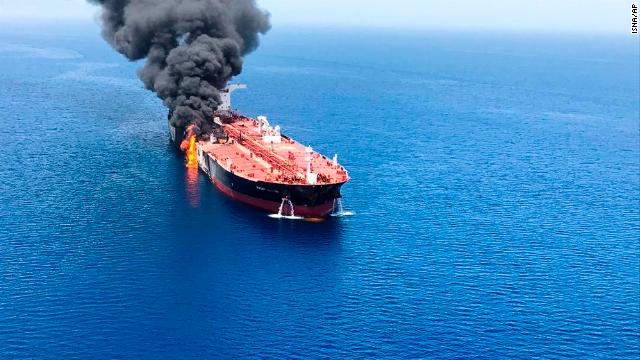 The United Nations Security Council today privately discussed the latest oil tanker attacks in the Middle East, but declined to produce any formal reaction.
Kuwait's UN Ambassador Mansour al-Otaibi said his country was pleased the topic was discussed. He said no country produced any evidence that might point the finger at those responsible.
The acting US Ambassador Jonathan Cohen, echoed much of US Secretary of State Mike Pompeo's earlier comments in Washington, blaming Iran for the attack in an attempt to destabilize the region. Cohen repeated his earlier comment to an open council session in the morning calling the attacks "unacceptable."
"Iran should meet us with diplomacy, not with terror attacks on ships, infrastructure and diplomatic facilities," Cohen added.
Cohen said he expected further conversations on the blasts in coming days.