The latest on Saudi journalist Jamal Khashoggi
6:16 a.m. ET, October 19, 2018
Twitters suspends accounts appearing to smear Jamal Khashoggi
Twitter has suspended accounts that appeared to be setting out to smear missing journalist Jamal Khashoggi, but has no evidence that the accounts were "pro-Saudi" or Saudi government-backed.
Twitter has been aware of and suspending the accounts for some time, a person familiar with the situation told CNN Friday. The accounts were behaving like typical spam accounts, the source said.
Twitter challenges 10 million accounts a week, the source added.
1:30 a.m. ET, October 19, 2018
Why Trump doesn't want to punish Saudi Arabia
The Trump White House may have too much at stake to make Saudi Arabia pay a proportionate price for the apparent murder of Jamal Khashoggi.
If Riyadh finds a scapegoat and absolves senior members of the royal family over the disappearance of The Washington Post columnist in the Saudi consulate in Istanbul two weeks ago, Trump may accept it.
For multiple geopolitical and domestic political reasons, the administration has far more to gain from helping engineer a face-saving exit for itself and its ally from its biggest foreign policy crisis in nearly two years in office than by making an example of the Saudis in a belated stand for human rights.
The kingdom forms the foundation of President Donald Trump's Middle East policy, and a decision to severely punish its rulers could spark an estrangement that would cripple his hopes of confronting Iran. It would also weaken Washington's strategic position in the region and offer an opening to rival powers.
And back home, a chill with the Saudis would mean Trump and his son-in-law Jared Kushner would lose considerable political face after investing significant capital in wooing the royal court.
That's why many observers are cynical about the White House's insistence that it's waiting for evidence from probes conducted by the Saudi and Turkish government before deciding its course of action.
When the truth about what happened to Khashoggi emerges — that he was likely killed by organs of the Saudi state possibly with the knowledge of Crown Prince Mohammed bin Salman it might turn out to be highly inconvenient for the White House.
12:44 a.m. ET, October 19, 2018
Pompeo: "I've heard no tape, I've seen no transcript"
Secretary of State Mike Pompeo forcefully denied a report from ABC News that Turkish officials shared with him an audio recording and transcript of the alleged murder of Washington Post journalist Jamal Khashoggi.
"I've heard no tape, I've seen no transcript. And the network that reported that ought to pull down the headline that says I have," Pompeo told the reporters traveling with him to Mexico.
"This is a very serious matter that we're working diligently on, and so to put out headlines that are factually false does no one any good," he said.
ABC News has not responded publicly to Pompeo's comments, but did acknowledge a previous denial by State Department spokeswoman Heather Nauert.
11:35 p.m. ET, October 18, 2018
Trump jokes about congressman assaulting reporter: "Any guy who can do a body slam ... he's my guy"
President Donald Trump praised Montana Republican Rep. Greg Gianforte for assaulting a reporter during his campaign last May, saying "any guy who can do a body slam ... he's my guy" and made a gesture mimicking a body slam.
At a Montana rally Thursday night, Trump admitted, "I shouldn't say this," but continued and said, "there's nothing to be embarrassed about."
The comment comes at the same time as the administration responds to the disappearance and apparent murder of Washington Post journalist Jamal Khashoggi in the Saudi consulate in Istanbul. Khashoggi was last seen entering the Saudi consulate on October 2 and Turkish media reports that an audio recording suggests Khashoggi was tortured and killed soon after entering the building before being dismembered.
Trump said Thursday "it certainly looks" like Khashoggi is dead. But, Trump said he is "waiting for the results" of investigations being conducted by Saudi Arabia and Turkey, after which he pledged to make "a very strong statement."
Gianforte pleaded guilty to misdemeanor assault in June 2017 after he was convicted of "body slamming" Ben Jacobs, a reporter for The Guardian. A judge sentenced him to a 180-day deferred sentence, 40 hours of community service, 20 hours of anger management and a $300 fine along with a $85 court fee.
Trump said he found out about Gianforte assaulting a reporter when he was traveling in Rome, and initially was concerned it would hurt the Republican in the election.
"Then I said, well wait a minute, I know Montana pretty well, I think it might help him. And it did," Trump said. The President's comments were met with laughter and applause from the crowd in Montana.
Gianforte won the election the next day and apologized to Jacobs during his acceptance speech.
10:10 p.m. ET, October 18, 2018
Attorney for missing Saudi prince: "People are afraid"
Clyde Bergstresser, who represented a Saudi prince that has gone missing, says the Jamal Khashoggi case reminds him of what purportedly happened to his former client.
After being kidnapped a first time in Geneva, Bergstresser's client filed a criminal complaint against another member of the royal family.
He was then abducted again after refusing to drop the case.
"People are afraid," said Bergstresser. "If you're critical of the kingdom and you're a Saudi citizen, even if you're a grandson of the king, the first king, that you're not protected."
Bergstresser has not heard from his client again. He explained in detail what happened to CNN's Chris Cuomo.
Watch more below:
7:00 p.m. ET, October 18, 2018
Turkey likely knew within hours of Khashoggi's disappearance that he was dead, sources say
Turkish officials suspected within hours of journalist Jamal Khashoggi's disappearance that he had likely been killed, CNN has learned.
Intelligence officials raced to the Istanbul airport, where a private Saudi plane was waiting to take off, to try to find out whether Khashoggi had been abducted or whether his body was being taken out of the country.
Multiple sources, supported by the findings of a police report, told CNN how Turkish officials responded after Khashoggi's fiancée Hatice Cengiz raised the alarm just before 5 p.m. on October 2 — three and a half hours after the journalist entered the consulate. At that time she was still waiting outside.
An adviser to President Recep Tayyip Erdogan told CNN that he'd received a call from Cengiz and immediately called government officials, including Turkish intelligence officers. The adviser, Yasin Aktay, said that shortly before 6 p.m. he called the Saudi ambassador in Ankara, Waleed Al Khereiji, who told him he had not heard anything about Khashoggi. Aktay says the envoy seemed surprised by the call.
CNN's efforts to reach the Saudi embassy in Ankara late Thursday were unsuccessful.
Sources told CNN that the Turkish intelligence agency MIT decided to review an audio-visual feed from inside the consulate — a feed whose existence Turkey has not publicly acknowledged. By then it was mid-evening. The feed provided evidence of what had transpired in the consulate that afternoon: an assault and a struggle that ultimately led to Khashoggi's death.
Once the tape had been analyzed, police at the airport were alerted to search a private Saudi plane at Istanbul's Ataturk airport. That plane — a chartered Gulfstream — was one of two jets that had flown from Riyadh earlier on October 2, carrying the Saudis allegedly involved in the operation.
A police account of events obtained by the pro-government Turkish newspaper Sabah and seen by CNN says the airport search was ordered because "there was a risk that Jamal Khashoggi had been abducted, according to the MIT personnel." The police officer at the gate was instructed to hand over the passenger and crew information for the flight.
At the same time, it appears Turkish officers were unsure whether Khashoggi was dead or alive.
Seven Saudi passengers were already waiting at the airport, according to the police account, including one with a diplomatic passport. Their suitcases had already been x-rayed and the officer who carried out the scan told the MIT officers that it would have identified any body parts inside the luggage.
At about 9 p.m., intelligence officers dressed as airport workers examined the interior of the plane. They found nothing suspicious and the passengers were allowed to board. The flight left at about 11 p.m. local time.
Turkish intelligence then spent several days reviewing surveillance footage of vehicles that had brought the Saudi passengers to the airport — and of the passengers who had boarded the second Gulfstream. That plane had left at about 5 p.m. on October 2, before Turkish officials began their investigation.
It was only five days after Khashoggi's disappearance that a Turkish official told CNN that the initial assessment of investigators was that he had been murdered inside the consulate and his body removed from the building.
Saudi Arabia is carrying out its own investigation into the affair but has so far maintained that Khashoggi left the consulate on the afternoon of October 2.
5:13 p.m. ET, October 18, 2018
Jared Kushner is advising Trump to proceed cautiously on Saudi matter, sources say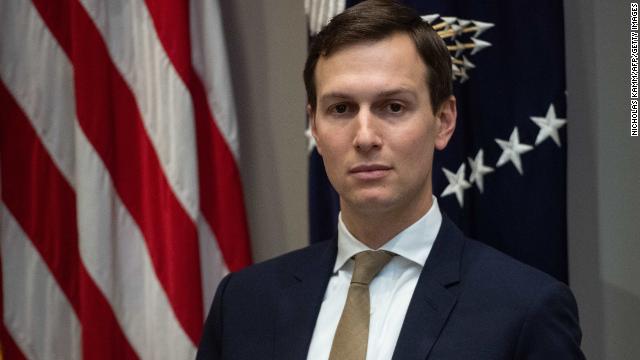 White House adviser Jared Kushner has been advising President Trump to proceed slowly and cautiously on the Saudi matter and not to be pressured into a quick decision by heated rhetoric coming from lawmakers, two sources said.
A source familiar with the matter said Kushner has told his father-in-law that a sudden withdrawal of support for Riyadh could have wide repercussions, including with Iran. And he reminded Trump that the US partners with less-than-savory regimes around the world, not just Saudi Arabia. 
An official said Kushner was urging him to take a measured approach, which the President agreed with. The official disputed the New York Times' characterization of Kushner asking President Trump to stand by Crown Prince Mohammed bin Salman — but rather to give them time.
As CNN reported yesterday, Kushner has spoken Salman several times over the past week, including with national security adviser John Bolton last Tuesday. 
4:08 p.m. ET, October 18, 2018
President Trump: "Certainly looks" like Khashoggi is dead
President Trump was asked Thursday if he believes journalist Jamal Khashoggi is dead.
"It certainly looks that way to me, it's very sad. It certainly looks that way," he said.
Trump, who briefly took questions at Andrews Air Force Base before departing for Montana, said the administration is waiting on the results of "three investigations."
"We'll be making a statement, a very strong statement," he said, saying that the administration will "get to the bottom" of what happened to Khashoggi. 
Asked about consequences for those involved, Trump vowed it would be "very severe."
"It'll have to be very severe," he said, "But we'll see what happens."
3:56 p.m. ET, October 18, 2018
Fox Business, Saudi conference's last media partner, pulls out
Fox Business Network, which had been the lone remaining media partner participating in this year's Future Investment Initiative in Saudi Arabia, dropped out of the event on Thursday.
Here's the network's statement:
"FOX Business Network has canceled its sponsorship and participation in the Future Investment Initiative conference in Saudi Arabia. We continue to seek an interview with Crown Prince Mohammad bin Salman."
For more than a week, Fox Business Network had said its participation in a high-profile summit in Saudi Arabia next week was "under review."
All of the other international news outlets that had agreed to sponsor the event in Riyadh — CNN, The New York Times, Bloomberg, The Financial Times, CNBC and Nikkei — pulled out by last weekend, following the disappearance of Washington Post columnist Jamal Khashoggi.