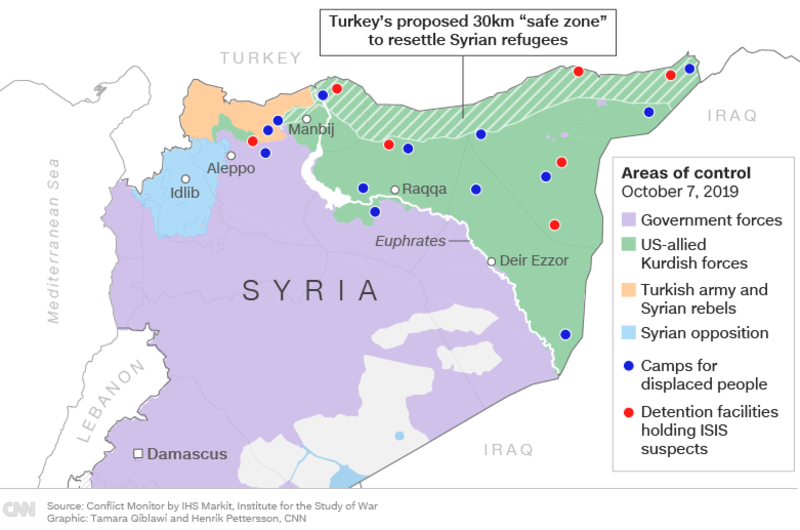 Here's the latest on the Turkish military offensive in northeast Syria:
What's happening: Turkey says its offensive is continuing "successfully as planned" in northern Syria, amid reports of airstrikes on towns.
Why now? The offensive was launched on Wednesday, just days after US President Donald Trump announced that US troops would pull back from the area, prompting a storm of criticism.
Possible sanctions: Trump said it's possible he applies tough sanctions on Turkey for its military action in Syria.