Iran attacks bases housing US troops
11:10 a.m. ET, January 8, 2020
Satellite images show damage from the strikes
CNN has obtained satellite images from Planet Labs, Inc. that appear to show damage from Iranian missile strikes at al Asad Air Base in Iraq. 
Four buildings on the base appear damaged. It also appears a missile hit one of the runways at the airbase.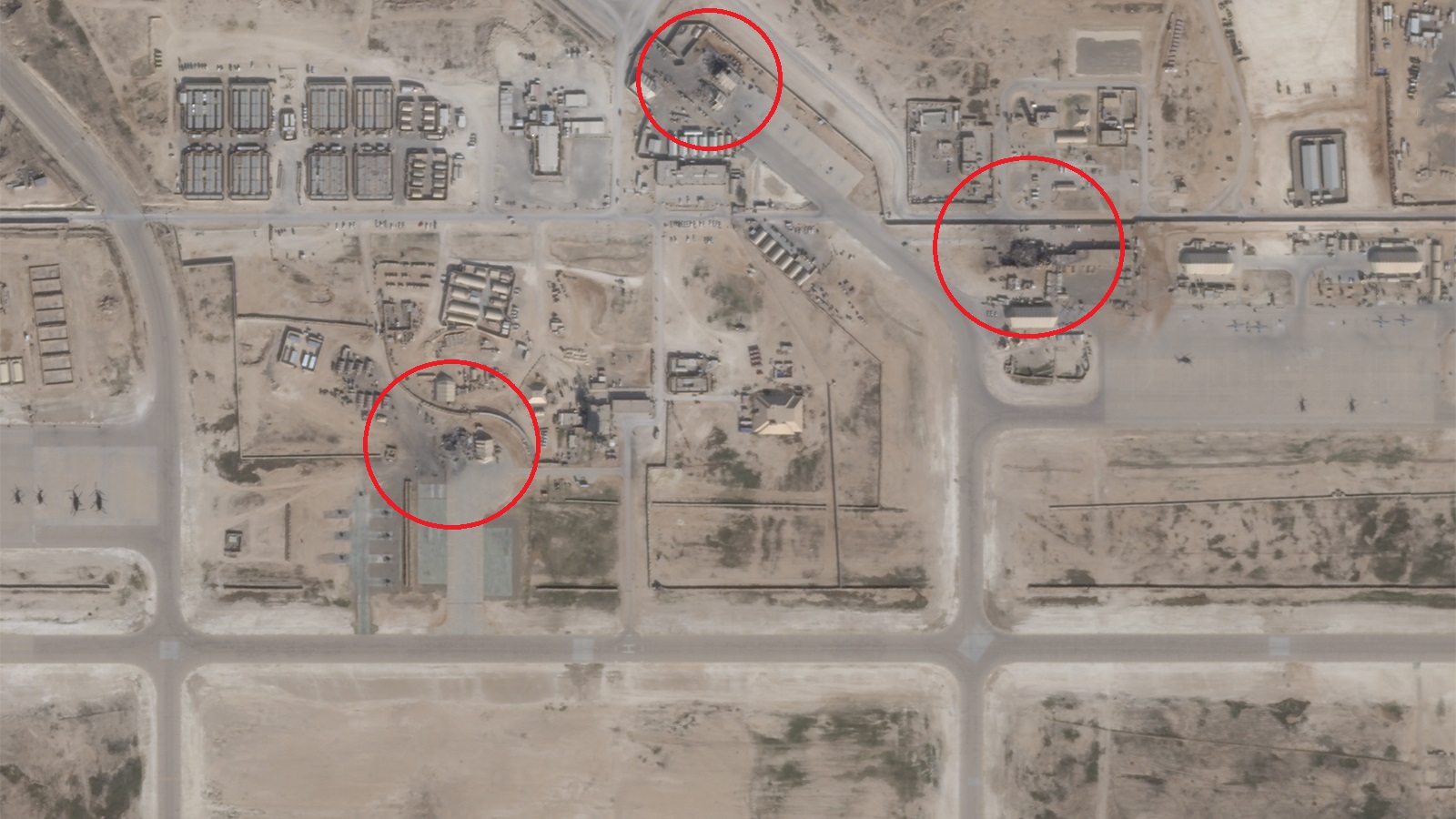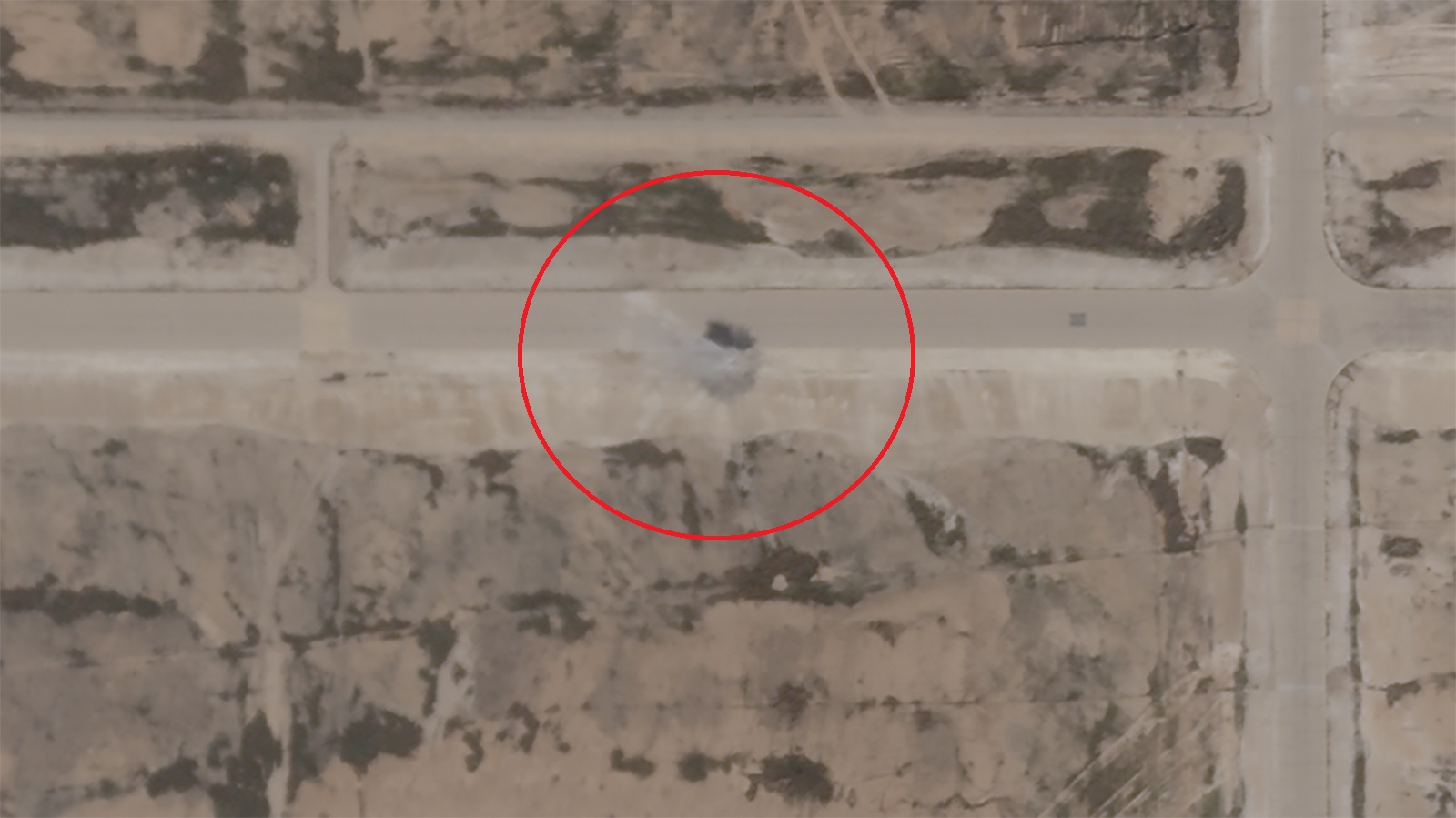 10:47 a.m. ET, January 8, 2020
Russia and Turkey call for "restraint" in US-Iran crisis
Russian President Vladimir Putin and Turkish President Recep Tayyip Erdogan issued a joint statement today, saying both countries are "deeply concerned" about the escalation of tensions in the region. 
Here's part of statement:
"We evaluate the U.S. air operation targeting ... Soleimani and his entourage in Baghdad on 3 January 2020 as an act undermining security and stability in the region ... In light of the ballistic missile attacks by Iran against coalition military bases in Iraq on 8 January 2020, we believe that exchange of attacks and use of force by any party do not contribute to finding solutions to the complex problems in the Middle East, but rather would lead to a new cycle of instability and would eventually damage everyone's interests."
The statement added that both presidents have "always been against foreign interventions and unilateral military actions" and urged parties involved to "act in restraint."
10:39 a.m. ET, January 8, 2020
House GOP leader on Trump and Iran: "He's making us safer by the actions he's taking"
House GOP leadership spoke at their weekly press conference on escalating hostilities with Iran and the strike that took out Qasem Soleimani. They praised the President for his actions and saying that House Republicans are unified behind him.
House Republican leader Kevin McCarthy would not say what he thinks the President should say when he addresses the nation on Iran this morning.
When asked if he would call on the President to retaliate, McCarthy said, "I will allow the President to speak to the nation. I'll allow him to gather all the information. I think the President has handled this correctly all the way through. I trust his judgement and I know he's making us safer by the actions he's taking."
When asked if Secretary of State Pompeo should testify publicly before Congress, McCarthy said, "I think at this moment in time the most important thing to do, let's deal with the situation at hand. I think that's more important, instead of taking Pompeo away from his job."
10:37 a.m. ET, January 8, 2020
Senate leader says he talked to Trump last night: "I'm grateful for his patience and prudence"
Senate Majority Leader Mitch McConnell said he spoke to President Trump last night after the Iran strikes, saying he emphasized the "capacity to exercise restraint."
"I'm grateful for his patience and prudence as he and his cabinet deliberate how to respond appropriately to the latest Iranian provocation," McConnell said.
He continued: "As a superpower, we have the capacity to exercise restraint and to respond at a time and place of our choosing, if need be. I believe the president wants to avoid conflict or needless loss of life, but he's rightly prepared to protect American lives and interests. And I hope Iran's leaders do not miscalculate by questioning our collective will in launching further attacks."
10:33 a.m. ET, January 8, 2020
Republican senator says Trump wants to negotiate with Iran
President Trump made a series of phone calls to lawmakers last night, including to Sen. James Inhofe, Republican from Oklahoma.
"This is going to open the door to negotiations with Iran," Inhofe told reporters.
The President was in an upbeat mood, Inhofe said, and believes the limited strikes last night open the doors to broader negotiations.
He said he expected Trump to strike this tone when he speaks at 11 a.m. ET.
10:29 a.m. ET, January 8, 2020
House Democrats still deciding on a path forward on War Powers resolution
House Democrats are still deciding when they will move forward with a vote on a War Powers resolution to check the President on Iran, lawmakers said leaving this morning's caucus meeting.
The vote still could happen this week, but they're still hammering out technical details on the resolution and it could also slide to next week.
One of the issues they are working through is making sure the resolution is written so that the Senate will have to take it up, according to Rep. Dan Kildee.
Former Ambassador Wendy Sherman, who served in the State Department during the Obama administration, was present during today's caucus meeting to walk members through the key issues with the administration's response, according to Rep. David Cicilline. 
10:15 a.m. ET, January 8, 2020
Democrats are discussing how to pin down the Trump administration at Iran briefing today
Behind closed doors, House Democrats this morning discussed how to pin down administration officials at this afternoon's Iran briefing, since most all-member briefings are generally devoid of information.
Among the issues they plan to press on, per sources, is why the administration contends it does not need an Authorization of Military Force now.
The administration has said it used the 2002 authorization for the war in Iraq as legal justification for the strike.
10:12 a.m. ET, January 8, 2020
US-Iran tensions are growing. Here's what led up to Soleimani's killing.
President Trump's decision to kill Qasem Soleimani has left the international community reeling.
As diplomatic crises go, this ticks a lot of boxes. The US killed an Iranian general in Iraq — a country where it has kept a constant military presence since the 2003 invasion to overthrow Saddam Hussein.
However bad relations between the US and Iran had become under Trump, the killing of a military official by drone strike caught everyone, including America's closest allies, off guard.
Here's some background to all of this:
The weeks leading to Soleimani's death had been rocky in Iraq. "Since the start of October, there'd been a tense standoff between Iraqi protestors [and the Iraqi government], opposing the Iran-backed Iraqi establishment," says Chris Doyle, director of the Council for British-Arab Understanding, an independent think tank promoting conflict resolution, civil society and human rights in the Middle East.
For months, thousands of Iraqi citizens have protested. They've rallied against government corruption and growing Iranian interference in Iraq's political establishment. Security forces have cracked down on protesters, killing hundreds and injuring thousands
There was an attempt to storm the embassy: Days before Trump ordered the drone strike which killed Soleimani, Hundreds of pro-Iranian protestors attempted to storm the US embassy in Baghdad, scaling the walls and forcing the gates of the compound. They were protesting US airstrikes on facilities in Iraq and Syria which the Pentagon claims were linked to pro-Iranian militias responsible for attacking US service personnel in Iraq.
Read up on more key points to understanding this crisis here.
10:08 a.m. ET, January 8, 2020
UN chief urges "maximum restraint"
The United Nations Secretary General António Guterres made another appeal for peace Wednesday, echoing a similar message he delivered on Monday.
That message: Stop escalation, exercise maximum restraint, restart dialogue, renew international cooperation.
The secretary general continues his active engagement with relevant actors, UN Spokesman for the Secretary-General Stéphane Dujarric said in a statement.
"It is our common duty to make every effort to avoid a war in the Gulf that the world cannot afford," Dujarric said.