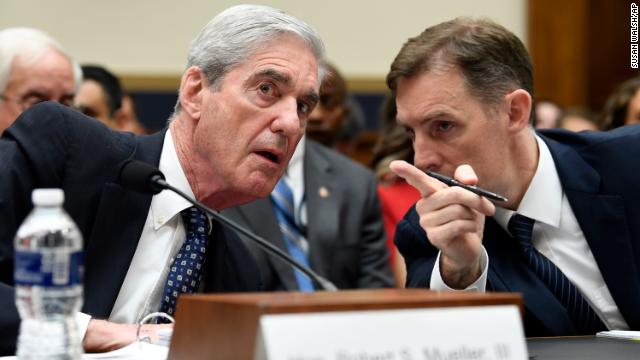 Democrats got a big payoff from their practice sessions, as their questions were far more effective than the Republicans' during Wednesday's hearings with Robert Mueller. 
Democratic questions reflected the hallmark of good preparation for public questioning: fluidity. They were able to adjust on the fly to (or perhaps had accurately predicted) Mueller's red-flag issues like impeachment or anything to do with disagreements with Attorney General William Barr -- and, importantly, to Mueller's lack of superhuman mastery over every detail of the investigation.
While Democrats initially tried to get Mueller to quote from his report or read from it, he declined to do so and Democrats easily adjusted by doing the reading themselves and having Mueller agree with their readings. This accomplished putting the words of the report into the public consciousness in a way the public would attach to an image of Mueller himself. 
Huge home run for Judiciary Committee Chairman Jerrold Nadler in eliciting from Mueller the concrete denial that the report exonerates the President. Even though Trump will keep claiming it does, Mueller's response will make it much harder for the President's supporters to make the same claim. 
In contrast, Republicans engaged in typical ineffective Congressional questioning consisting of telegraphing the bias of their question ahead of asking it and engaging in speeches or chest-thumping while their time ran out. Mueller simply waited patiently for a question he could answer. Some Republican ineptness was particularly comical, such as when Representative Greg Steube undercut his own attempted cross-exam questioning by asking Mueller: So you disagree with my characterization? Mueller: Yes. 
Lesson learned: Never tell witness on cross that your question is a "characterization" -- it's like putting a sign on your bottom that says: Kick me.
Shanlon Wu is a former federal prosecutor and CNN legal analyst. He served as counsel to Attorney General Janet Reno. Follow him @shanlonwu.