2020 campaign second-quarter fundraising totals released
5:38 p.m. ET, July 15, 2019
John Delaney continues to self-fund his campaign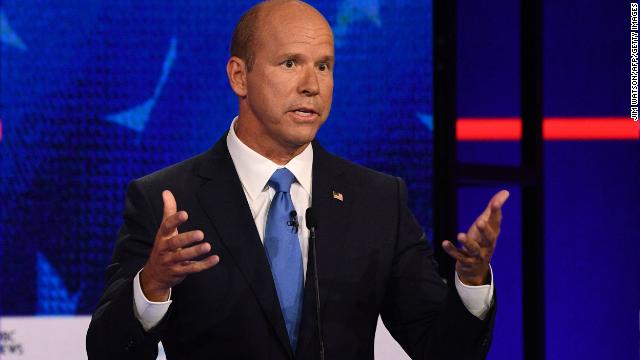 Former Maryland Rep. John Delaney continued to boost his campaign with his personal fortune in the second quarter of 2019, lending $7.75 million to his bid.
It was necessary: Delaney raised just under $285,000 during the period, with just over $71,000 coming from small dollar donors, both among the lowest totals posted by the 2020 Democratic field.
Delaney also spent heavily, with nearly $11.2 million in expenditures. He ended the quarter with more than $7.4 million in cash on hand, enough to stay in the race. But with lackluster fundraising, he's a long-shot to make the third primary debate stage, and he will likely have to continue to use his personal wealth to sustain his campaign long-term.
Delaney had already lent or given his campaign a total of $16.2 million before this latest second-quarter infusion.
4:55 p.m. ET, July 15, 2019
John Hickenlooper raised about $1.1 million in the second quarter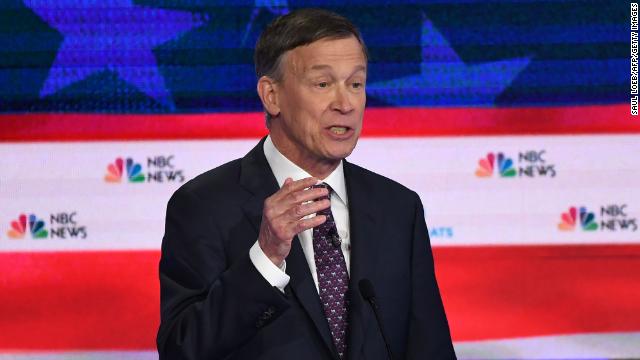 Former Colorado Gov. John Hickenlooper raised about $1.1 million during the second quarter and ended the fundraising period with just $836,000 cash on hand, numbers that put him at the bottom of the Democratic field.
Hickenlooper spent ($1.6 million) more than he raised during the period, for an effective burn rate of 143%. Hickenlooper also raised less than a quarter of his Q2 funds from small dollar donors.
CNN reported earlier this month that Hickenlooper was shaking up his campaign after so far failing to gain traction in the race. While the former Colorado governor maintains he is staying in the race, Democrats close to Hickenlooper, speaking on condition of anonymity, said he intends to reassess after the Detroit debate.
4:21 p.m. ET, July 15, 2019
Team Trump raised $108 million in the second quarter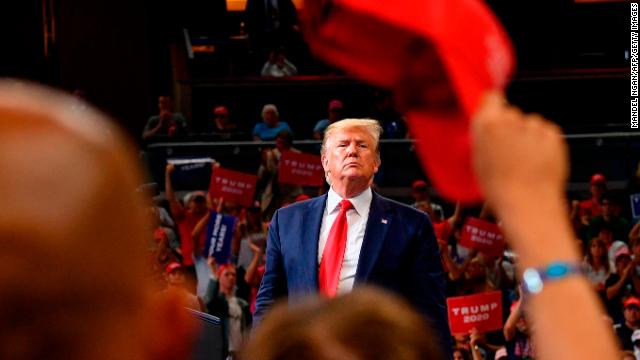 The combined campaign apparatus of President Donald Trump and the Republican National Committee raised a whopping $108 million during the second quarter of the year, his campaign announced Monday.
Three Trump-related groups – his presidential campaign and two fundraising committees operated jointly with the Republican Party – raised a combined $56.7 million, according to a campaign news release. The RNC raised $51.3 million through the end of June, according to the release.
All four entities will report that they have $123.7 million in available cash in the bank as they ready for an expensive 2020 campaign.
The big haul and Trump's early fundraising start underscore the financial advantage Trump has over the Democratic field, where two dozen candidates are vying for their party's presidential nomination.
RNC Chairwoman Ronna McDaniel said the party is plowing money into building a field program to re-elect Trump and help down-ballot Republicans next year.
"Yet another record-shattering fundraising haul gives us a major advantage over the crowded field of Democrats as the RNC continues investing in our world-class field program and growing our incredible grassroots army," McDaniel said in a statement.
Trump's "record of success for America is drawing unprecedented support," campaign manager Brad Parscale said.
The campaign said it has received more than 957,000 donations during the three-month period.
The numbers released Monday, ahead of Trump's official filings with the Federal Election Commission, are about $3 million more than the preliminary figures the campaign announced earlier this month.
6:22 p.m. ET, July 15, 2019
Kirsten Gillibrand raises $2.3 million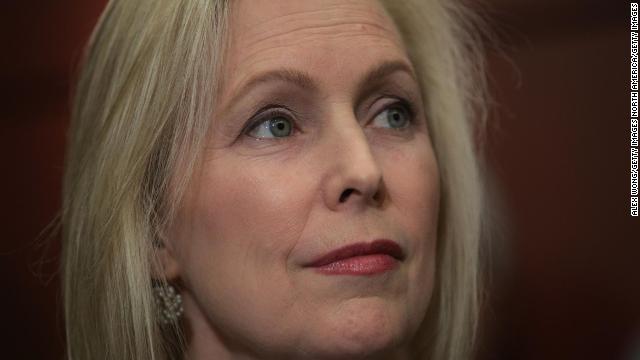 Kirsten Gillibrand raised $2.3 million during the second quarter of 2019, her presidential campaign announced Monday -- less than she raised in the first quarter ($2.9 million), and significantly behind her leading opponents. 
The New York Democrat's campaign said it has $8.2 million in cash on hand, a meaningful reserve entering the second half of 2019. But much of that cash came from a $9.6 million transfer from her Senate campaign. That account now contains just a little more than $630,000.
Her presidential campaign said its average donation was $15, and that 95% of the contributions it received were less than $50. The campaign also noted that of Gillibrand's online donors, 65% identified as women. The campaign did not provide information on the number of unique donors, except to say that it is "on pace to hit the 130,000 donors needed to qualify for the fall debates."
Gillibrand's FEC filing showed heavy spending by her campaign during the second quarter: The New York senator spent $4.2 million, nearly twice as much as she took in over the period.
6:00 p.m. ET, July 15, 2019
Julián Castro brings in $2.8 million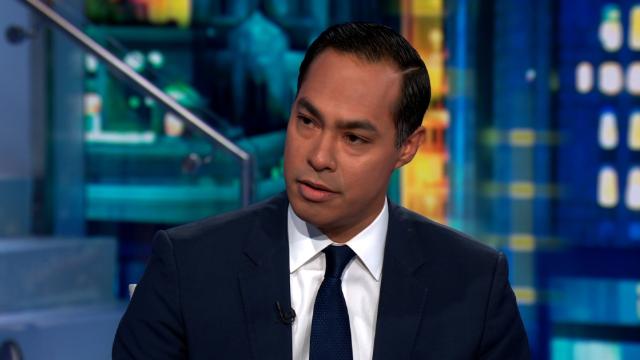 Democrat Julián Castro raised $2.8 million for his presidential bid during the second quarter of the year -- more than doubling his haul from the first quarter, a Castro campaign aide tells our colleague Dan Merica.
The former Housing and Urban Development secretary scored a breakout moment during last month's Democratic debate with a sharp attack on rival Beto O'Rourke on immigration policy. His campaign says nearly $1.1 million of his haul came after his June 26 debate performance.
That means the Texan raised as much money in a few days last month as he did during the entire first quarter of this year, when he reported a $1.1 million haul.
Castro's FEC filing reported that his campaign had $1.1 million in cash on hand entering Q3. The report also showed that Castro spent $2.3 million in the period, at a burn rate of about 84%.
His filing demonstrated relatively strong grassroots fundraising; small-dollar donors accounted for about 74% of the funds he raised from individual contributions.
6:05 p.m. ET, July 15, 2019
Jay Inslee raises about $3 million in second quarter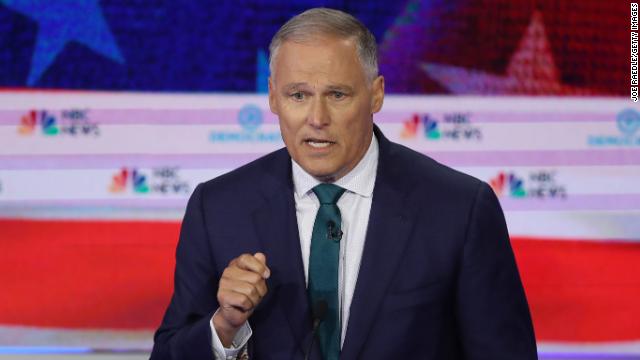 Washington Gov. Jay Inslee on Monday announced raising more than $3 million during second fundraising quarter of the 2020 presidential campaign -- a haul that puts him far behind the fundraising leaders of the Democratic field.
In a statement, Inslee's campaign touted an average donation of slightly less than $32. His campaign did not disclose how much cash he had remaining in his campaign bank account at the end of June.
Inslee raised $2.3 million in March -- the month when he entered the race. His fundraising performance lags behind rivals such as South Bend, Indiana, Mayor Pete Buttigieg, who raised nearly $25 million in the April-to-June fundraising quarter, and former Vice President Joe Biden, who has announced raised $21.5 million.
Inslee's FEC filing showed he spent $3.2 million, more than he raised in the quarter and leaving him with about $1.2 million in cash on hand. Small-dollar donors accounted for about 53% of the funds that Inslee raised from individual contributions.
1:12 p.m. ET, July 15, 2019
Three early takeaways from 2020 fundraising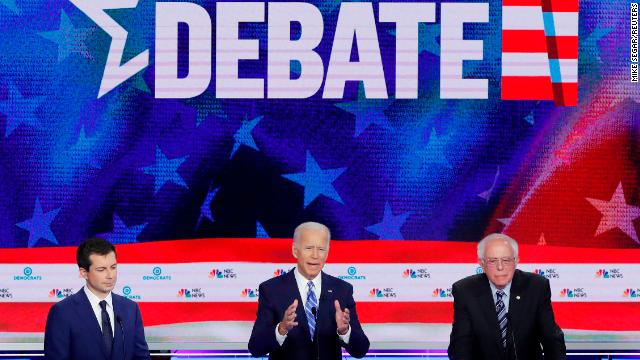 Today is the deadline for federal candidates -- all the folks running for the White House and Congress in 2020 -- to disclose the details of their campaign fundraising and spending during the April-to-June fundraising quarter.
Based on the numbers released by campaigns so far, three big story lines emerge:
The power of incumbency
President Donald Trump and the Republican National Committee are leaving nothing to chance. Trump, who filed for re-election the day he was sworn into office in January 2017, has a big head start in the money chase. Trump, the RNC and their joint fundraising committees raised a combined $105 million in the second quarter and claimed a $100 million war chest of remaining money in the bank. That's money they can spend now to promote Trump while two dozen Democrats slug it out for the nomination.
After swearing off help from big donors in his first campaign, Trump 2.0 is chasing the big cash and has even pulled together a group of elite fundraisers who can "bundle" money for his re-election.
Democratic enthusiasm remains high
Sure, the $105 million raised by Team Trump is high. But consider this: The five fundraising leaders among Democrats collected nearly $100 million during the second fundraising quarter -- a sign of early enthusiasm among Democratic donors.
ActBlue, the online fundraising platform for Democratic candidates and groups, said it processed nearly 400,000 contributions on June 30, the last year of the fundraising quarter. That marked record number of contributions in a single day for the platform. In all, ActBlue donors gave $100 million in the month of June alone.
"Folks are very excited about the historically diverse field we have and how empowered they feel about the process," ActBlue director Erin Hill told CNN in a recent interview. 
There's a leading pack
Five candidates lead fundraising so far:
The big hauls show the presidential election "will be even more intensely fought" than previous White House battles, said Sheila Krumholz, executive director of the Center for Responsive Politics, which tracks political money.