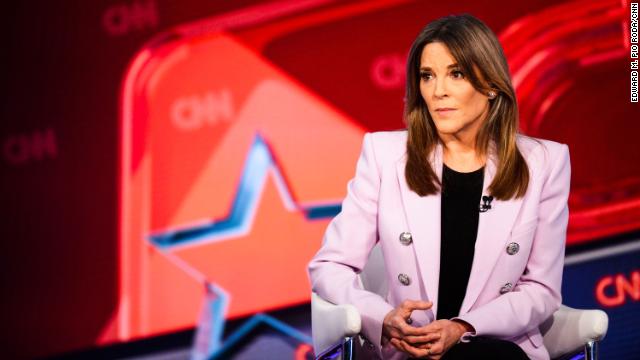 Author Marianne Williamson raised $1.5 million for her presidential campaign in the second quarter of 2019, placing her toward the bottom of the Democratic field.
Williamson's numbers were basically flat compared to the previous quarter, when she also raised $1.5 million. The campaign spent about as much as it raised in the period, $1.5 million, and will enter the third quarter with just under $550,000 in cash on hand.
Small-dollar donors accounted for about 70% of the funds that Williamson raised from individual contributions.
Williamson tweeted Monday that she needed 46,000 more individual donors to meet the fundraising requirement for the third primary debate in September -- set at 130,000 -- meaning her campaign had around 84,000 donors as of her filing.