Trump: ISIS leader Abu Bakr al-Baghdadi is dead
7:40 a.m. ET, October 28, 2019
Our live coverage here has ended
9:54 p.m. ET, October 27, 2019
US withdrawal from Syria had major impact on planning of Baghdadi operation
From CNN's Ryan Browne
A source with knowledge said US President Donald Trump's order to withdraw US troops from Syria had a major impact on the planning of the operation which killed ISIS leader Abu Bakr al-Baghdadi, but did not necessarily accelerate its launch.
The official also said that the operation would have been impossible without US troops in Syria and the partnership with the Kurdish-led Syrian Democratic Forces (SDF).
9:09 p.m. ET, October 27, 2019
Death of Baghdadi leaves ISIS with no obvious successor
Analysis from CNN Terrorism Analyst Paul Cruickshank
The killing of ISIS leader Abu Bakr al-Baghdadi in a US raid in northwestern Syria Saturday night is a blow against the terrorist organization.
While ISIS may have a succession plan in place it is likely only known to a very small number of the organization's senior leadership. The group has not publicly signaled who will take over. This means that whoever succeeds Baghdadi may have very little name recognition amongst jihadis worldwide. This may challenge ISIS' ability to inspire global terror.
In removing Baghdadi from the battlefield, the United States has neutralized the threat from a man who was both ruthless and highly adept in running a clandestine terrorist organization. After he took over the leadership in 2010 of what was then-called the Islamic State of Iraq, Baghdadi rebuilt the group into a force that just a few years later took control of vast swathes of Syria and Iraq.
In announcing the death of Baghdadi, President Donald Trump declared he was the "world's number one terrorist leader." But for ISIS and its tens of thousands of followers globally, he was much more than that. Ever since Baghdadi was publicly presented as "caliph" by the group in the Great Mosque of al-Nuri in Mosul in July 2014, his followers have held him to be the supreme political and spiritual leader of all Muslims worldwide.
8:23 p.m. ET, October 27, 2019
Turkey calls for thorough investigation into Baghdadi's movement within Syria
By Hira Humayun and Isil Sariyuce, CNN
Turkey's communications director Fahrettin Altun said there should be a "thorough investigation" about the movement of ISIS leader Abu Bakr al-Baghdadi within Syria and eventually to Idlib, in a series of tweets early Monday morning local time.
"Those responsible for helping, abetting, and tolerating such movements need to be investigated and brought to justice," he said.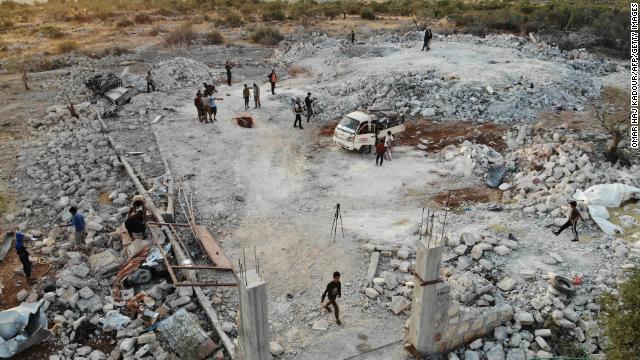 He called the killing of the ISIS leader a "great success" for counterterrorism operations worldwide, adding that the fight "needs to continue without interruption."
The communications director also said Turkey stands by its allies when it comes to fighting terrorism and has fought against ISIS extensively, adding that some of the attacks took place as a result of direct orders from al-Baghdadi, "including the Reina night club attack and the attack against our Mosul consulate."  
"We believe that cooperation against terror groups should not end with the killing of high profile leaders but should continue until all cells of the groups are eradicated and all members of the group are brought to justice," Altun said.
6:23 p.m. ET, October 27, 2019
Trump to attend Game 5 of the World Series
By Joe Ruiz, CNN
Fresh off his announcement of the operation that killed ISIS leader Abu Bakr al-Baghdadi, President Donald Trump will watch the World Series from behind home plate, a source tells CNN.
Trump will be seated in a suite behind home plate at Nationals Park with "friendly members of Congress," a source familiar tells CNN's Noah Gray. First lady Melania Trump will join the President at the game, White House press secretary Stephanie Grisham tells CNN's Kate Bennett.
The Trumps will be accompanied in the suite by House Minority Whip and Louisiana Rep. Steve Scalise, Florida Rep. Matt Gaetz and South Carolina Sen. Lindsay Graham, who was in the room Sunday morning as Trump told the nation about the Saturday operation.
The Washington Post reports that Trump will arrive after the ceremonial first pitch to alleviate the crush of fans entering Nationals Park due to the enhanced security measures.
Trump had been asked about throwing out the first pitch at tonight's game, but he declined, joking on Thursday that he'd be dressed in "a lot of heavy armor." As CNN's Kyle Feldscher wrote on Friday, the longtime baseball fan has thrown first pitches before, including one at a minor league game where he landed his helicopter in center field before throwing a strike.
Tonight's Game 5 between the Houston Astros and the Washington Nationals is slated to begin at 8:07 p.m., ET. The road team has won each of the previous four games. Regardless of tonight's outcome, there will be a Game 6 in Houston on Tuesday night.
5:42 p.m. ET, October 27, 2019
House Foreign Affairs chairman over Trump's refusal to tell Democrats about Baghdadi raid: "Problematic and insulting"
By Joe Ruiz, CNN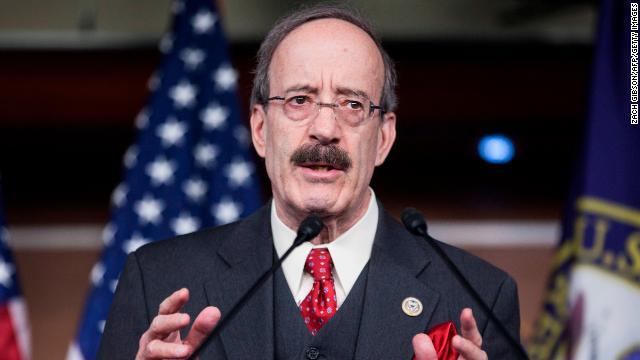 The list of Democratic leaders in Congress upset over being left out of prior notification of the daring raid that led to the death of ISIS leader Abu Bakr al-Baghdadi keeps growing.
Rep. Eliot Engel, the chairman of the House Foreign Affairs committee, praised the special operations team and intelligence officials involved in the raid, as well as mourned for Americans who were killed by ISIS.
He then went after President Donald Trump in a statement.
"This morning, Trump thanked Russia and Syria for their support with the al-Baghdadi operation, yet these two countries have been among the most destabilizing to the region, creating the conditions that gave rise to extremism and chaos."
Engel, one of the congressional leaders overseeing the House impeachment inquiry of Trump, called the President's Syria strategy "disastrous," and said it would not ensure the next leader of the terror group does not threaten the United States or its allies.
He then said the implication by the President that Democrats would leak information about the raid was "insulting."
"Finally, I am extremely troubled Trump notified only Republicans, but did not see fit to inform me or any Congressional Democrats of the operation. His implication that Speaker Pelosi, the elected representative third in line for the Presidency, cannot be trusted with sensitive information is tremendously problematic and insulting, and further politicizes foreign policy -- especially when Trump has shown himself to be an untrustworthy guardian of our national security and sensitive intelligence information."
5:00 p.m. ET, October 27, 2019
Baghdadi may be buried at sea by US military
From CNN's Barbara Starr
A source familiar tells CNN that the body of ISIS leader Abu Bakr al-Baghdadi may be disposed at sea.
White House national security adviser Robert O'Brien on NBC's "Meet the Press" said he expected the US to follow the same protocol as Osama Bin Laden. The Al-Qaeda leader was killed in 2011 raid in Pakistan by US Navy SEALs and was buried at sea.
Appearing on "Meet the Press," O'Brien said Baghdadi's "body will be disposed of properly." 
Asked if the US would follow the same protocol as bin laden, O'Brien said, "I would expect that to be the case."
4:17 p.m. ET, October 27, 2019
Inside the raid that killed ISIS leader Baghdadi
From CNN's Zachary Cohen
The covert operation started around 5 p.m. on Saturday evening as eight helicopters carrying teams of elite US troops, including Delta Force operators, flew exactly one hour and ten minutes over "very, very dangerous territory" towards the compound in northern Syria where Abu Bakr al-Baghdadi was located, according to President Trump.
Numerous other US aircraft and ships were also involved in the mission.
Some of the US forces originated from various locations inside Iraq, according to a US official.
"We flew very, very low and very, very fast. It was a very dangerous part of the mission. Getting in and getting out, too. Equal. We wanted an identical -- we took an identical route," Trump told reporters today while providing a detailed account of the secret mission.
While in transit, the helicopters were met with local gunfire. US aircraft returned fire and eliminated the threat, Trump said.
After arriving at the compound, US troops breached a wall to avoid a booby trapped entrance and that's when "all hell broke loose," the President added.
While clearing the compound, US forces killed a "large number" of ISIS fighters during a gun battle without suffering casualties, according to Trump.
At least two ISIS fighters were captured and 11 children were taken into custody. Two of Baghdadi's wives were killed during the operation and their suicide vests remained unexploded.
Ultimately Baghdadi, who was also wearing a suicide vest, took refuge in a "dead end" tunnel with three children.
"He reached the end of the tunnel, as our dogs chased him down. He ignited his vest, killing himself and the three children. His body was mutilated by the blast. The tunnel had caved in on it in addition," Trump said.
4:02 p.m. ET, October 27, 2019
US official suggests additional raids in Syria could happen
From CNN's Barbara Starr
A US defense official has suggested to CNN that there could be additional operations targeting high value terror operatives in near Syria's Idlib province following the raid that killed ISIS leader Abu Bakr al-Baghdadi.  
"There are high value targets in Idlib we simply cannot afford to let live without eyes on," the official said, indicating that some of these people would have to be dealt with before US "eyes" go away due to troop withdrawal from Syria.