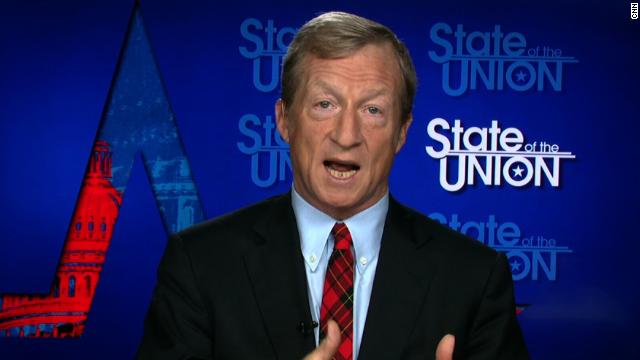 Authorities are investigating another suspicious package intercepted in Burlingame, California, that was addressed to billionaire Tom Steyer, according to a law enforcement source.  
The source says the package is similar to the other suspicious packages.
Steyer has donated heavily to Democrats. He recently donated $2 million to Andrew Gillum, who is running for governor in Florida. That donation went to Gillum's "Forward Florida" political action committee, which is aligned with the Gillum campaign.