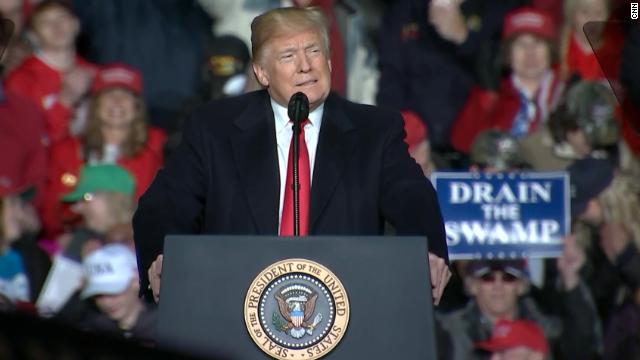 President Trump believes he is being unfairly linked to the serial package bombing incidents and has no current plans to claim any personal responsibility that his rhetoric has contributed to the attempted attacks, two people who have spoken to him today said.
The President received an update on the latest incidents today. He is telling aides he is confident the authorities will find the suspect or suspects.
He has no immediate plans to call this domestic terrorism (pending investigation), a White House official said.
The President's view today on the potential serial bomber is clear from his tweets blaming the media, which he believes is true and thinks his supporters will as well. 
"He believes he's treated with hostility and unfairly — there's no talking him out of that," one confidant of the President said.
White House aides are taking their cues from the President, who has shown no signs so far today of changing his approach in responding to this. 
Here's how White House press secretary Sarah Sanders answered questions this morning: