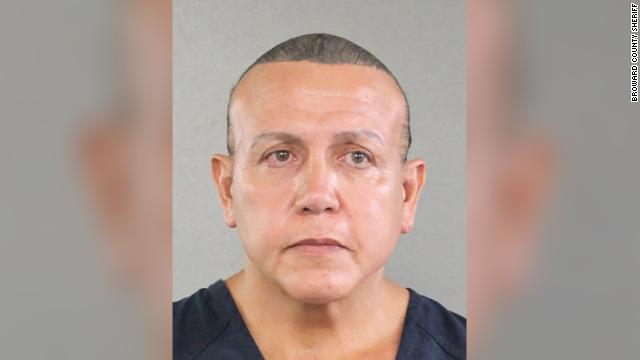 Mail bomb suspect Cesar Sayoc was arrested today in south Florida and charged with making threats against former presidents and other explosive-related crimes.
Our live coverage of the arrest has ended, but here's everything you need to know:
The arrest: Sayoc was arrested in a south Florida auto parts store Friday morning. The 56-year-old Florida resident has a criminal history.
The charges: He was charged with interstate transportation of an explosive, Illegal mailing of explosives, threats against former presidents and other persons, threatening interstate communications and assaulting current and former federal officers. Sayoc faces up to 48 years in prison.
The packages: Authorities have intercepted at least 13 packages sent to prominent Democratic politicians, donors and CNN offices in New York, officials said. (Read about the packages and who they were addressed to here.)
The devices: The explosive devices were nearly identical and consisted of a six-inch PVC pipe, a small clock, battery, wiring and energetic material, according to the complaint against Sayoc. Some of the mailings sent to several political figures included photographs of the targets with a red X marked across their faces.
What President Trump said: He condemned the serial bomb mailings as "terrorizing acts." He said: "We must never allow political violence to take root in America. I'm committed to doing everything in my power as President to stop it."