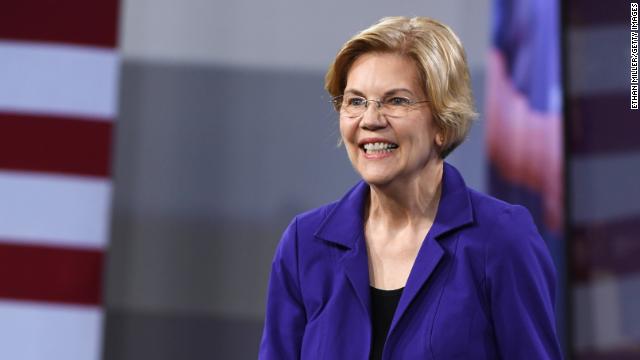 Our CNN poll asked about voters' second choice in addition to their first choice. These second choice preferences can be key because voter choice is often times more fluid in a primary than a general election.
Unlike among first choice preferences, Warren does seem to have gained some ground in the second choice category. She's the second choice of 14% of voters. That's up 5 points from March and good enough for being the second choice for more voters than any other candidate except Biden.
Warren though does continue to have the same potential problems she has in first choice selection. Her support is concentrated more among white, college educated and liberal voters.
One other key note is that Biden is steady on second choice. He's the second choice of 16% of voters. That's the same as it was in March.
Coming in with 16% may not seem great for a front-runner, but remember Biden's got a limited pool of potential second choice voters because he's the first choice of 32%.
Among those candidates who selected someone other than Biden for their first choice, Biden earns 29%. This is close to the the 32% he earns in first choice preferences among all voters.
The fact that Biden is able to get this many second choice votes suggests that there really isn't a Biden lane. Many voters selecting someone other than Biden will gravitate toward Biden if their first choice doesn't work out.