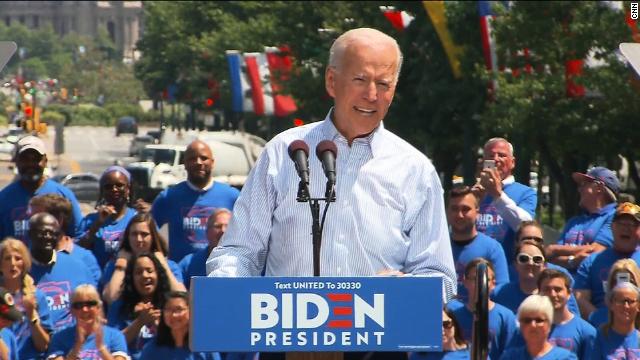 Our new national CNN poll shows Biden up over Sanders 32% to 18% in the Democratic primary. This represents a decline for Biden from our April poll in which he earned 39%. It's in-line with other polls suggesting Biden's settling in the low to mid 30s after receiving a large initial announcement bump.
Here are a few other takeaways from the poll:
No other candidate reaches double digits. For now this is a race between Biden in one tier, maybe Sanders in another and then everybody else.
Harris seems to have stopped a slide. She's in third place at 8% in our new poll. Up from 5% in our last one in late April.
Warren is not any higher in our poll (7%) than she was in late April (8%). She is, however, the second choice of more voters (14%) than any candidate besides Biden.
Buttigieg seems to be fading a little bit. He's at 5% in our new poll. Down from 7% in late April. Other polls show a similar trend.
The leading male candidates we tested (Biden, Buttigieg and Sanders) all had positive net favorability ratings with the general electorate, while Harris and Warren had net negative ratings. Biden had the best rating of all at +10 points.