CNN's latest poll on 2020 Democrats
6:14 a.m. ET, August 20, 2019
Joe Biden regains clear lead, as Kamala Harris plummets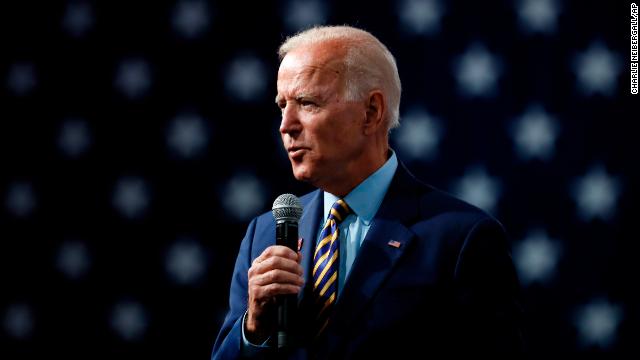 Former Vice President Joe Biden has mostly recovered from his decline in the CNN/SSRS conducted following the June debates.
Our new poll taken late last week and this weekend finds Biden leading the Democratic primary field with 29%. That's up from 22% in late June.
Following Biden is a second tier of candidates: Vermont Sen. Bernie Sanders at 15% and Massachusetts Sen. Elizabeth Warren at 14%. Both of those are relatively unchanged from late June, when Sanders was at 14% and Warren was at 15%.
Perhaps the biggest story of the horserace in our poll is that California Sen. Kamala Harris has dropped from 17% in late June to a mere 5% now. Harris had seen a major bump following her June debate performance. Her polling now mirrors much more closely where she stood in April (5%) and May (8%).
South Bend, Indiana, Mayor Pete Buttigieg is the only other candidate to hit 5% in our latest poll. He's been within 2 points of 5% in our polls taken since April.
Every other candidate we polled was within a point of where they were in late June. It's a clear sign that the CNN debates in late July didn't upend the state of the Democratic race.
Biden is currently, as he has been for most of the last year, a clear, even if it not wholly impressive, frontrunner.