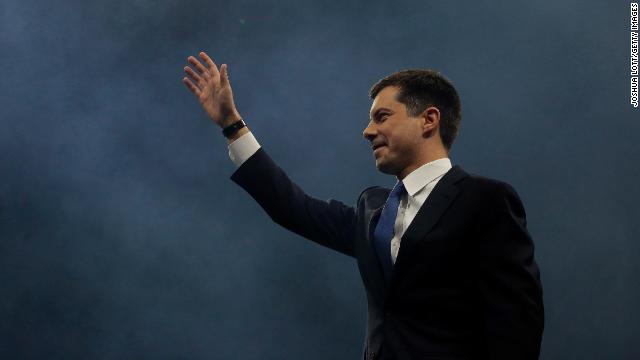 Our new CNN/Des Moines Register/Mediacom poll of likely Iowa Democratic caucusgoers shows that Buttigieg has climbed to 25%. He was at 9% in September.
Buttigieg is 9 points ahead of Warren. She's at 16%, down from 22% in September. Biden's at 15%, down from 20% in September. Sanders is also at 15%, up from 11% in September.
Klobuchar rounds out the top 5 at 6%, her highest level of support in any of CNN's Iowa polls.
Everyone else is below 5%.
Here are a few other takeaways from the poll:
Buttigieg's movement toward the center is clearly working. He leads because he's at 30% among moderates and conservatives. It's now his best ideological group; it was his worst in June.
Biden's very favorable rating has dropped to its lowest level in Iowa (24%), and he's losing ground in core groups of strength for him, such as those 45 years and older.
Warren lost ground overall in part because she's dropped from 30% to 18% since September among those who are extremely or very enthusiastic about their vote choice.
Sanders has risen because he's jumped from 20% to 34% among very liberal caucusgoers and from 25% to 39% among those who caucused for him 2016.
The last six leaders of the Iowa caucuses at this point who had between 20% and 30% in the polls like Buttigieg went on to lose the caucuses and the nomination.