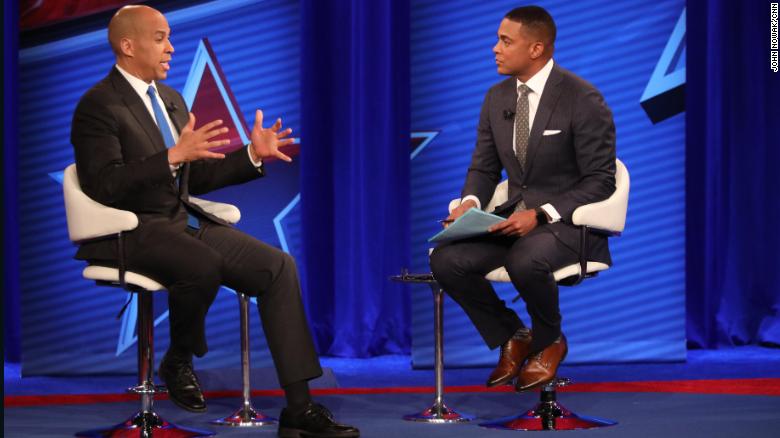 Sen. Cory Booker on Wednesday said President Donald Trump is "complicit" in the rise of white supremacist violence, slamming the Republican president for failing "to condemn Nazis or even to talk about white supremacy as a problem in this country."
The answer came in response to a question about actor Jussie Smollett, who was accused of staging a hate crime against himself before all the charges were dropped on Tuesday. Booker, who initially likened the Smollett incident to lynching, dodged the question.
"I don't know all the details in the prosecutor's decision. I know that's going to come out," Booker said, before talking about the "larger context where hate crimes in this country are on a rise, where white supremacist violence is on the rise."
"To cut funding to investigate these domestic terrorist groups, these white supremacist groups, is making us less safe," Booker added.
The Department of Homeland Security, in 2017, cut grant money for some organizations to counter violent extremism -- including nearly a dozen that the Obama administration considered worthy of receiving the funds.
Booker continued: "And for him to fail even to condemn Nazis or even to talk about white supremacy as a problem in this country, to me, that is being complicit in the violence that is happening, and I find that unacceptable and repugnant. I will be a president that faces the threats to this country, including violence coming from right-wing extremist groups."