A man was asked to remove his Trump shirt before voting at the Murrells Inlet-Garden City Fire Department in South Carolina, according to Todd Price, who was in line to vote.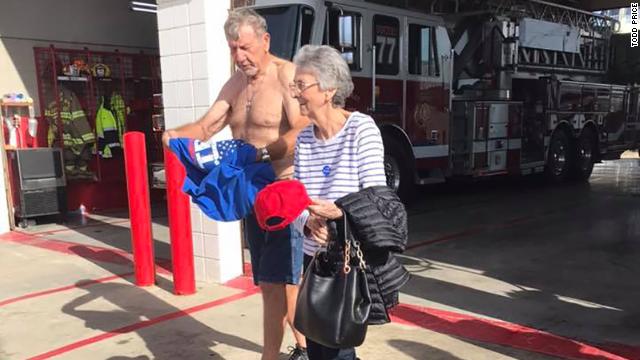 "When this gentleman got up to the poll worker, they told him he couldn't come in with his shirt on, so he just took it off, tossed it down on the ground there and voted shirtless and then came out and put it back on," Price told CNN.
But here's the thing: South Carolina Election Commission spokesman Chris Whitmire told CNN the man's shirt did not violate the rules about campaign materials because the T-shirt advertised Donald Trump, who is not on the Midterm election ballot.
"The shirt in question didn't relate to a candidate in this election," Whitmire told CNN. "It's an understandable mistake. Poll managers are volunteers that are working hard out there, trying to do the right thing. If you closely read the handbook on campaign material, that didn't violate the definition of material."