11:48 p.m. ET, November 6, 2018
Rep. Jerrold Nadler: Trump is "going to learn he's not above the law"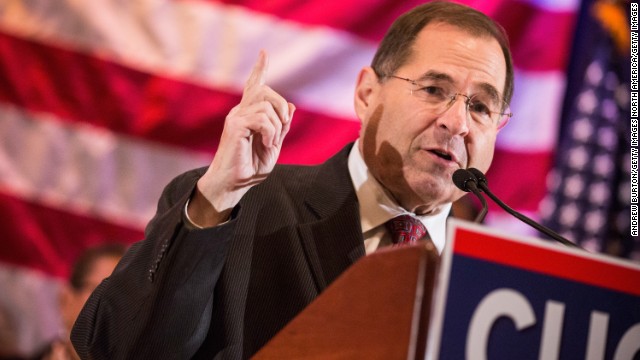 Rep. Jerrold Nadler, who is slated to chair the House Judiciary Committee, said "it's way too early" to be talking about impeaching President Trump but he wouldn't rule it out — depending on what special counsel Robert Mueller's probe finds. 
"This election was about accountability," Nadler said, adding, "Donald Trump may not like hearing it but for the first time, his administration is going to be held accountable."
Nadler continued: "He's going to learn that he's not above the law."
He said that his committee would probe the administration's family separation policy, gun safety, environmental laws and health care policies — the failure to defend the affordable care act in the Supreme Court.
He said if the administration tries to interfere with the Mueller probe, his panel will try to protect the inquiry and push the administration to preserve the records. 
Nadler said that his committee is "not planning to do impeachment proceedings.... We'll see where the mueller investigation goes." 
"I think it's way too early to talk about impeachment," Nadler said. "We have to see what the Mueller investigation comes up with."
He said there are still open questions — about whether Trump worked with the Russians or obstructed justice.
"If there are no longer open questions, then we will have to make judgement and we will go from there." 
11:33 p.m. ET, November 6, 2018
Aide says Senate Majority Leader Mitch McConnell just spoke with President Trump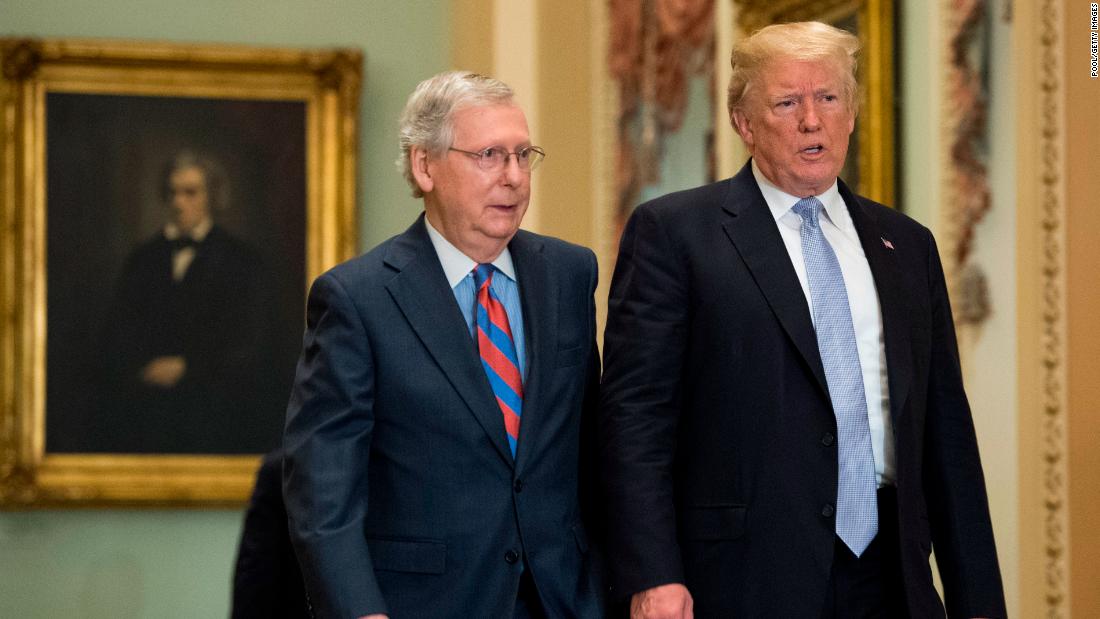 Senate Majority Leader Mitch McConnell and President Donald Trump spoke by phone a short while ago, according to an aide, who characterized it as "a great conversation" in which McConnell thanked the President for all of his help in the Senate races. 
CNN reports that the GOP has maintained control of the Senate.
12:16 a.m. ET, November 7, 2018
Mississippi's Senate race goes to a runoff
With no candidate getting 50% of the vote, Mississippi's special Senate race between Republican Cindy Hyde-Smith and Democrat Mike Espy will advance to a runoff on November 27th.
11:31 p.m. ET, November 6, 2018
Trump tweets about tonight's "tremendous success"
President Trump took to Twitter after Republicans managed to maintain control of the Senate and snagged key offices in Florida.
Read his tweet:
11:30 p.m. ET, November 6, 2018
Democrats flip governor's seat in Michigan
Democrat Gretchen Whitmer won the Michigan governor's race, CNN projects, ending Republicans' eight-year tenure in office as Rick Snyder exits the Statehouse.
Whitmer, 47, campaigned on a pledge to nail the basics, like water quality and infrastructure -- with a slogan of "Fix the damn roads."
She fended off a progressive primary competitor.
11:21 p.m. ET, November 6, 2018
Republican Mike DeWine will win Ohio governor's race
Mike DeWine will keep the Ohio governor's office in Republican hands, CNN projects, defeating Democrat Richard Cordray in a race that tested whether the rightward drift that helped President Donald Trump win Ohio by 9 percentage points could last.
The two were running to replace outgoing Ohio Gov. John Kasich, one of Trump's most strident critics within the GOP and a potential 2020 presidential primary challenger.
The 71-year-old DeWine is among the best-known figures in Ohio politics. The former senator, congressman and lieutenant governor is now attorney general.
11:12 p.m. ET, November 6, 2018
Alabama passes amendment about the Ten Commandments, CNN projects
Voters in Alabama will vote in favor of an amendment to the state's Constitution that would authorize the display of the Ten Commandments on state, public and school grounds, prohibiting the spending of public funds to defend the constitutionality of this amendment, and providing for certain religious rights and liberties, CNN projects.
You can read more ballot measure results here.
11:08 p.m. ET, November 6, 2018
President Trump will not speak tonight
The White House has called a lid, meaning President Trump will not speak tonight.
11:02 p.m. ET, November 6, 2018
Republican Ron DeSantis will become Florida's next governor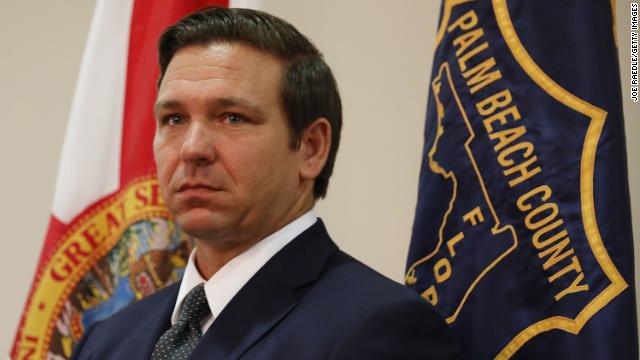 Republican Ron DeSantis will win the race to become Florida's 46th governor, CNN projects, defeating Democrat Andrew Gillum to become the state's fourth consecutive GOP chief executive.
By outlasting Gillum, the Tallahassee mayor vying to become Florida's first African American governor, DeSantis also gave a boost to President Donald Trump, who campaigned for the former congressman at two events in the final days before the election -- and whose endorsement DeSantis traded on to win the nomination over the establishment favorite, Agriculture Commissioner Adam Putnam.