2:21 a.m. ET, November 7, 2018
No winner will be declared in Arizona's Senate race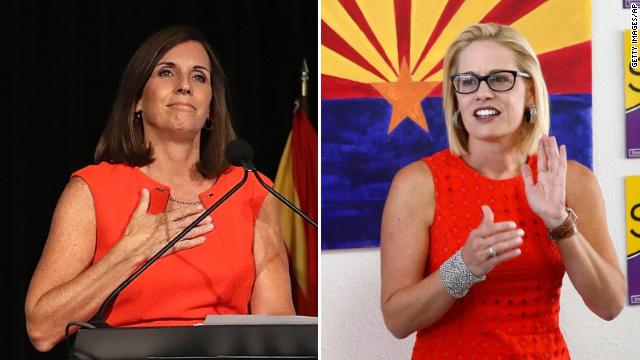 Democratic Senate candidate Kyrsten Sinema's campaign said she will not be making remarks, given the large number of uncounted ballots still remaining in the race with Republican Martha McSally.
Murphy Hebert, spokesperson for the Maricopa County Recorder's Office, said trucks are still coming in with data packs.
The Recorder's Office on Wednesday will be verifying signatures on early voting ballots. (Voters returned those ballots in person to their polling places.) The next update from Maricopa County won't be until 5 p.m. MT Thursday.
Arizona's Secretary of State Garrett Archer said there are approximately 920,000 votes outstanding in Arizona. He believes 500,000 will be counted on Election Day. That still leaves a significant number of votes yet to be counted, in addition to the early ballots.
A GOP source said they don't believe a winner will be announced until Friday or Saturday.
1:47 a.m. ET, November 7, 2018
Voters in key states trust Republicans to protect pre-existing conditions
Health care was front and center in the 2018 midterm elections, with Democrats accusing their GOP rivals of undermining Obamacare's protections for those with pre-existing conditions.
Nationally, voters clearly felt the Democrats would better defend those who are or have been sick. Some 58% said Democrats would better protect health care for those with pre-existing conditions, compared to 34% who said Republicans would.
But voters in several key Senate races were more willing to trust Republicans with these popular Affordable Care Act provisions -- even though in some cases, the GOP candidates actively supported dismantling the landmark health care law.
Take Indiana, where Mike Braun defeated incumbent Sen. Joe Donnelly. Hoosier State voters had equal confidence in Democrats and Republicans when it came to protecting those with pre-existing conditions.
Same thing happened in Missouri, where Josh Hawley bested incumbent Sen. Claire McCaskill. Hawley is among the attorneys general who have filed a lawsuit in Texas District Court seeking to overturn the Affordable Care Act, including its protections.
When it came to Trump's economic and immigration policies, voters in states sending Republicans to the Senate had more positive views than the national electorate. For instance, they generally felt their financial situations had improved from two years ago. And fewer felt the president's immigration measures were too tough.
1:31 a.m. ET, November 7, 2018
What Democrats in Congress will do once they're in power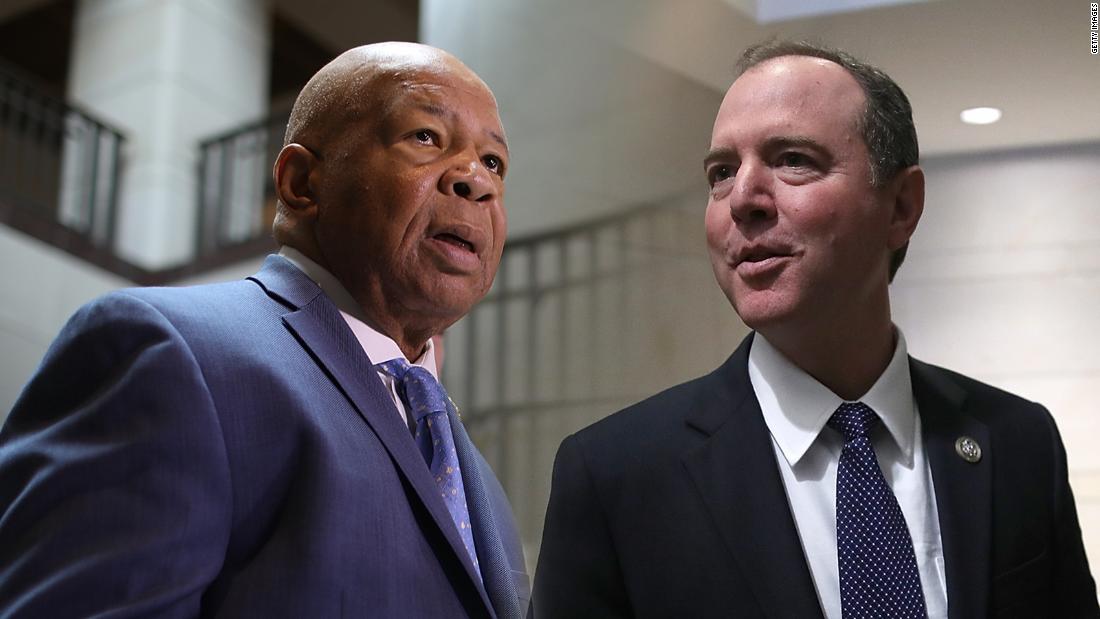 Before they even won control of US House of Representatives, Democrats were quietly preparing to hold the Trump administration accountable.
In more than a dozen interviews, CNN learned that Democrats on virtually every committee in the House of Representatives were carefully positioning themselves to be ready in the event that they find themselves in the majority after the midterms.
But, sources said, it was a delicate balance -- after nearly a decade in the minority and two years having limited power to pursue oversight in the Trump administration, Democrats need to be prepared.
Staff level discussions are well underway about how Democratic-led committees would divide the work and tackle whole entire controversies that have roiled the Trump administration from questions about whether the President's family has profited from Trump's time in the White House to ethics questions surrounding Cabinet secretaries to the very policies like family separations along the southern border that have made headlines.
One Democratic leadership aide told CNN that at this point, the key role of leaders is to help each of the committees coordinate their efforts so that investigations are targeted and yield results, not just rhetoric.
But there's reason to be cautious: One person familiar with ongoing discussions said Democrats are well aware that attacking every corner of controversy in the Trump administration could backfire politically just before a presidential election and put Democrats on the wrong track to keep the majority. Already, Republicans are using the threat of Democratic investigations to get out their base.
1:18 a.m. ET, November 7, 2018
Colorado will pass an amendment that creates a redistricting commission
An amendment that creates a 12-member independent redistricting commission instead of having the state legislature draw district maps in Colorado will pass, CNN projects.
It sets criteria for district maps and membership for commission, imposes a competitiveness standard for maps, and requires at least eight members of the commission to approve the final map.
Read more ballot measure results here.
1:30 a.m. ET, November 7, 2018
Republican Rep. Kristi Noem will be the first woman elected governor in South Dakota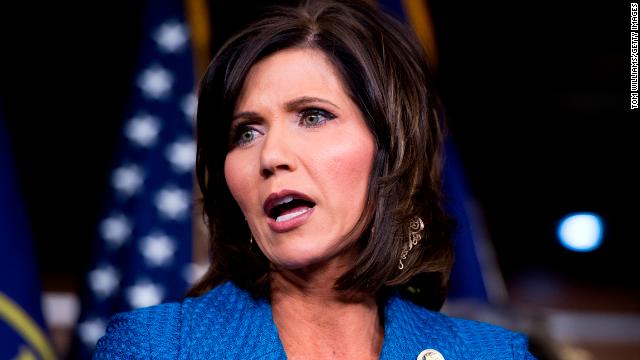 Republican Rep. Kristi Noem will win her bid to become governor of South Dakota, CNN projects.
She is the first woman elected governor in the state.
Watch below: Women elected to the House in record numbers
1:14 a.m. ET, November 7, 2018
California voters will reject a measure to allow local rent control
A proposition to repeal a 1995 rent control law and allow cities and other local jurisdictions to regulate rent prices on residential property has failed, CNN projects.
If passed, it would have allowed local jurisdictions to set laws governing what rent owners may charge for new tenants, new construction, and single-family homes
You can read more ballot measure results here.
1:10 a.m. ET, November 7, 2018
Alabama voters will pass a fetal rights measure
An amendment to the Alabama Constitution declaring that the state's policy to recognize and support the sanctity of unborn life, the rights of unborn children — including a right to life in all manners and measures appropriate and lawful — and that the Constitution does not protect the right to abortion or require the funding of abortion will pass, CNN projects.
You can read more ballot measure results here.
1:06 a.m. ET, November 7, 2018
Scott Walker is locked in a tight race with Democrat Tony Evers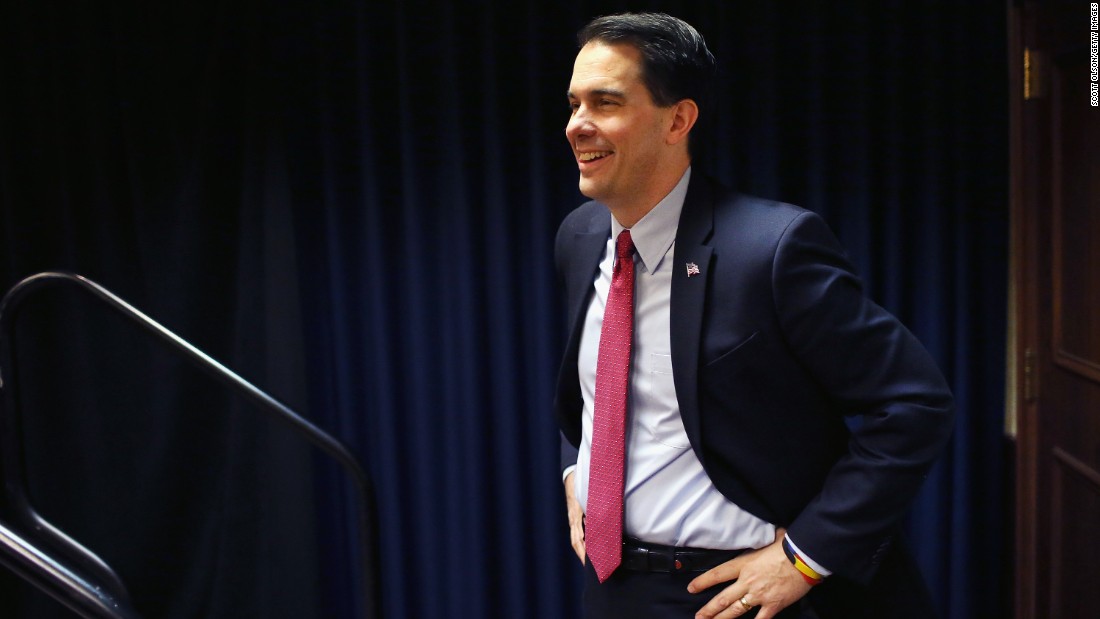 Wisconsin Gov. Scott Walker is locked in a tight race with Democrat Tony Evers in his bid for a third term.
Democrats have seen Evers are their best chance to defeat Walker, who is asking voters for their vote for the fourth time in eight years because Democrats unsuccessfully tried to recall the Republican in 2012.
Evers, the superintendent of Wisconsin schools, has hammered Walker throughout the campaign as a career politician who has been around too long with too few results.
Evers, like Democrats across the country, ran in clear opposition to the Republican health care plan, but he also seized on the widely held view in the state that education had suffered under Walker.
Walker regularly accused Evers of being a Democrat who wants to raise taxes on all Wisconsinite and arguing his attacks on Walkers' health care views were inaccurate.
1:13 a.m. ET, November 7, 2018
Kentucky clerk who refused to sign same-sex marriage certificates loses re-election bid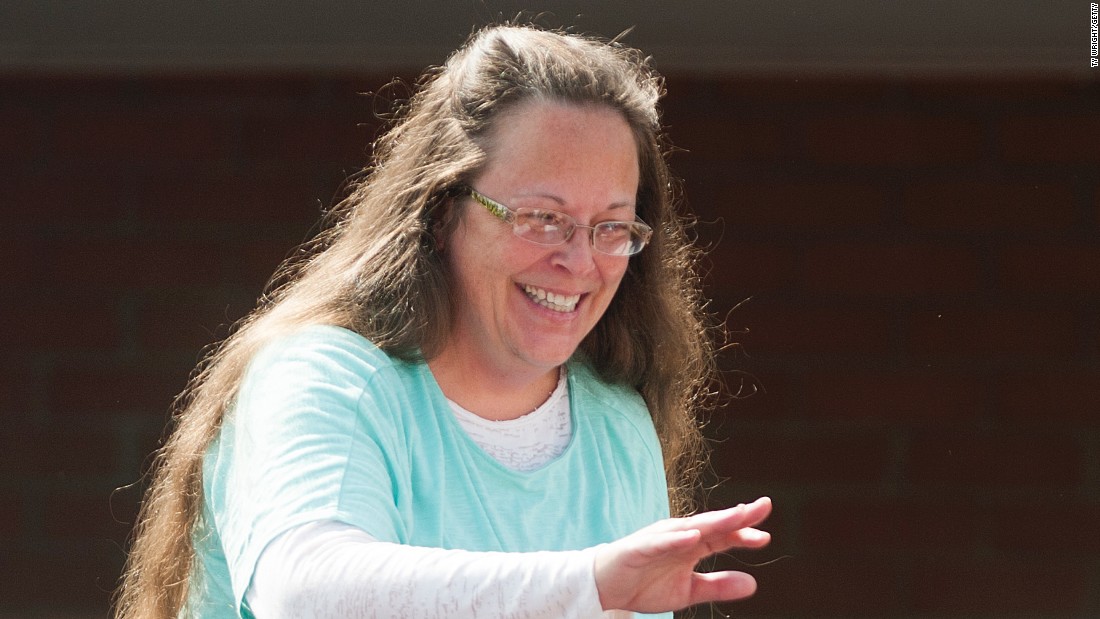 Republican Kim Davis, the Kentucky court clerk who became a conservative Christian heroine for refusing to sign same-sex marriage certificates three years ago, lost her re-election bid Tuesday, according to unofficial results posted by the state board of elections.
Democrat Elwood Caudill Jr. appeared to defeat Davis by more than 650 votes in the race for clerk in Rowan County, according to the unofficial results, with all precincts reporting.
Davis spent several days in jail in September 2015 after refusing to abide by that summer's historic US Supreme Court ruling that legalized same-sex marriage.
"It is not a light issue for me. It is a heaven or hell decision," Davis said in a statement at the time, citing her religion.
Watch below: Supporters came to Davis' defense, others rallied against her
You can read more on the race here.