Election Day in the US: The day after
10:16 a.m. ET, November 7, 2018
Sen. Bill Nelson calls for a recount in Florida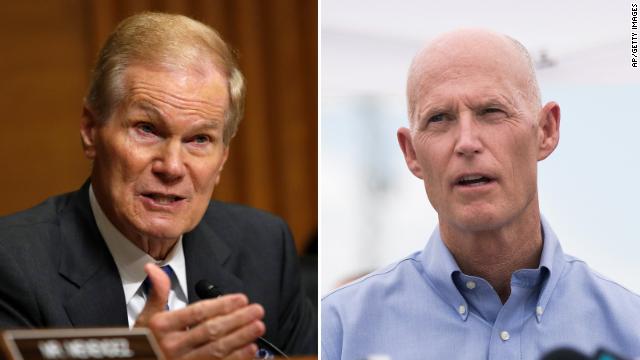 Democratic Sen. Bill Nelson is calling for a recount in his race against Republican Rick Scott.
"We are proceeding to a recount," Nelson said in a brief statement this morning.
CNN has not yet called the race. However, the Scott campaign has declared victory and believes that the results will not change.
Scott campaign spokesman Chris Hartline just told CNN, "This race is over. It's a sad way for Bill Nelson to end his career. He is desperately trying to hold on to something that no longer exists."
Note: Florida Senate Race resides with the margin for an automatic recount according to state law (that's .05%)
10:04 a.m. ET, November 7, 2018
Kellyanne Conway spins House loss, calls Trump a "consummate dealmaker"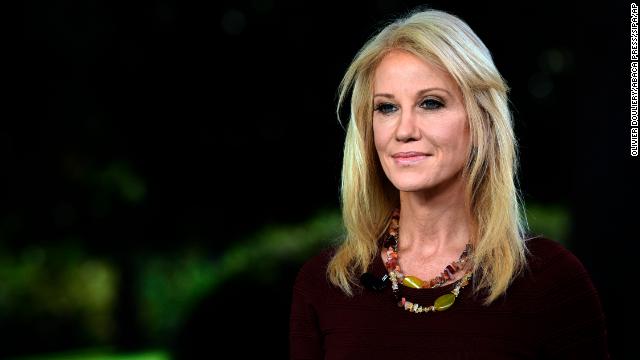 White House Counselor to the President Kellyanne Conway put a positive spin on the midterm election results during an appearance on CNN's "New Day" Wednesday morning.
Despite losing the House of Representatives to Democrats, Conway called President Donald Trump a "consummate dealmaker," adding that he has shown willingness to work with Democrats specifically on infrastructure and spending bills.
"He's a negotiator, he's willing to work with Democrats," she said, citing a recent bipartisan opioid bill signed into law.
Conway also dismissed concerns over Democrats' oversight of the President and the Trump Administration, saying that American voters want their representatives to focus on the issues and "not just investigations." She later noted that Democrats' pursuit of the President's tax returns "isn't what animated voters last night."
Conway also mentioned that House Minority Leader Nancy Pelosi, who is positioned to become the next House Speaker, did not mention "investigations and subpoenas" in her statements last night or during her call with the President. 
And Conway defended Trump's tone: "The President's a big counter-puncher and he's always said that," she said, adding that Trump would continue to "defend himself and stand up for candidates he believes in."
Watch more:
9:58 a.m. ET, November 7, 2018
Jim Jordan is running for House minority leader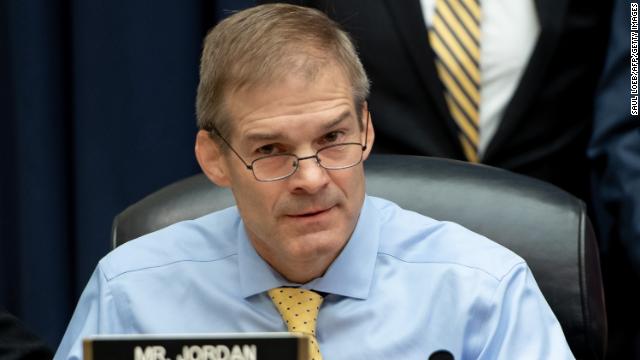 Ohio Republican Rep. Jim Jordan announced his intention to run for House minority leader Wednesday morning. He will be challenging Rep. Kevin McCarthy, now that Democrats have won the majority in the House. 
Jordan, a member of the House Freedom Caucus, made the announcement on the Hill.TV's online show "Rising."
CNN reported last month that Jordan, who had already announced he would run for speaker of the House if Republicans maintained control, was plotting to run for a leadership post no matter the results in November, according to a person familiar with his thinking.
9:25 a.m. ET, November 7, 2018
A record number of women were elected to the House
A record number of women are projected to win seats in the House in a massive night for female candidates across the political spectrum.
In the House:
CNN projected by early Wednesday that 96 women would win House races, with 31 women newly elected to the House and 65 female incumbents.
That beats the previous record of 85 representatives, according to the Congressional Research Service.
In the Senate:
CNN projected by early Wednesday that 11 women would win Senate seats, with two newly elected women joining nine female incumbents.
In governor's races:
CNN projected at the same time that eight women — five incumbents and three non-incumbents — would win gubernatorial races.
The numbers in each category tilted largely to Democrats, with 76 of the projected female House winners coming from the Democratic Party and 11 from the Republican side.
Read more on the record number of women elected Tuesday here.
10:09 a.m. ET, November 7, 2018
House leadership elections will take place after the midterms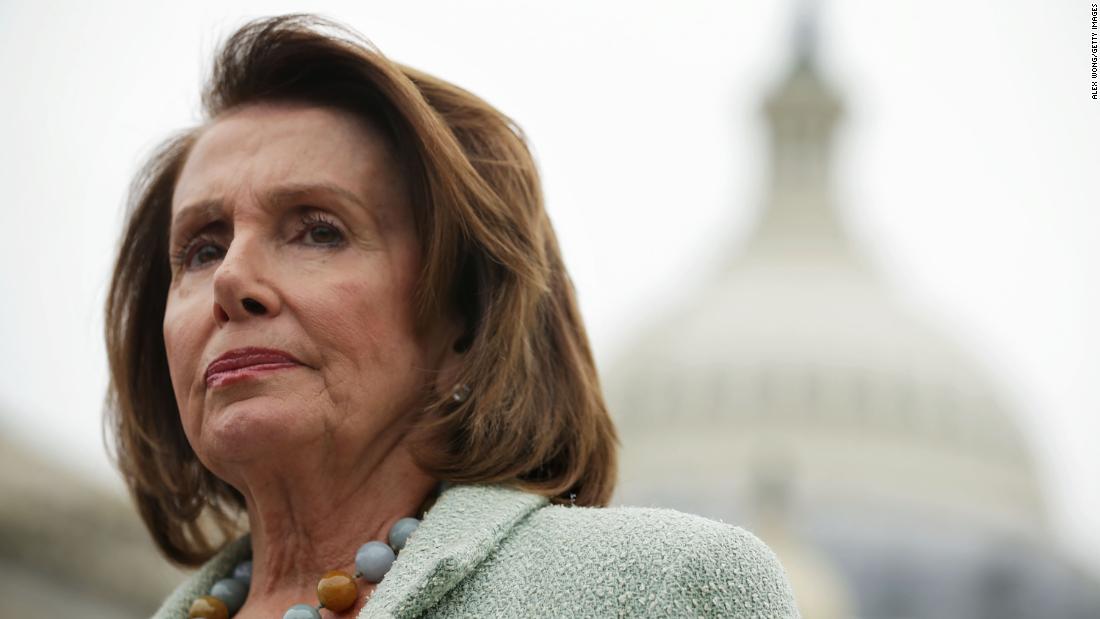 Democrats are set to hold their House leadership elections the week after Thanksgiving.
It's unclear if Democratic Rep. Nancy Pelosi will remain the party's leader. However, despite some pushback from within her own party, Pelosi has no challenger for speaker and she's considered the heavy favorite.
Why this matters: Republicans have spent millions trying to tie Democrats in competitive races to the California Democrat and House minority leader, someone they brand as a San Francisco liberal eager to drive the country into oblivion.
What about the GOP leadership? The House Republican leadership elections will take place the week after the midterm elections, with the expected date to be Nov. 14, two GOP aides confirm to CNN.
Outgoing House Speaker Paul Ryan announced in April that he would not seek re-election, paving the way for a contest in the top ranks of House Republicans.
Rep. Kevin McCarthy, the No. 2 House Republican, is currently viewed as the favorite to become the next top House GOP leader and has been endorsed by Ryan to be his successor.
8:51 a.m. ET, November 7, 2018
Trump "feels vindicated" by election results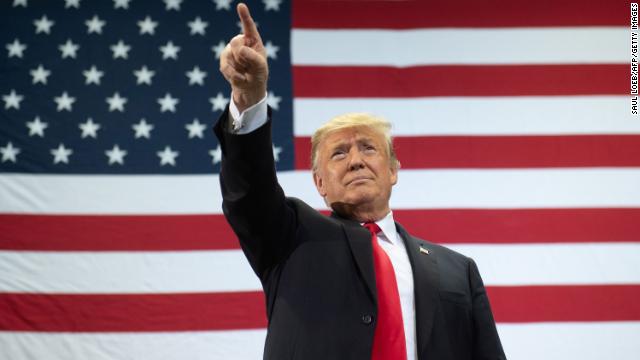 Don't expect President Trump to dwell on the new political order in Washington during his post-election news conference at 11:30 a.m. Wednesday in the East Room.
Aides say he will claim victory for Republican gains in the Senate and key races for governor. He is expected to give remarks — likely lengthy — about his role in the midterms before taking questions.
"He feels vindicated," a Trump confidant said.
The President's mood is upbeat, aides say, largely because he is able to point to major victories in races where he campaigned. He's already been tweeting about that this morning. Look for him to downplay — or ignore — disappointments, particularly losses in governor's races.
As for Democrats winning control of the House? "He was prepared for that to happen — all Republicans were," one official who spoke to the President said.
But White House officials are still grappling with the new reality of bi-partisan control of Capitol Hill. One example: White House press secretary Sarah Sanders told reporters late last night the President had no reason to call House Democratic Leader Nancy Pelosi overnight. Turns out, he did just that.
"All of our cues will come from the President on this," a White House official said.
The President plans to show areas of potential (and limited) cooperation with Democrats, largely on infrastructure. The White House legislative affairs team has been talking to Democratic and Republican House leaders about this for several weeks.
And what happens next? Trump's re-election campaign will also quickly enter a new phase — with more rallies to come soon.
8:32 a.m. ET, November 7, 2018
Women and LGBT candidates had a historic night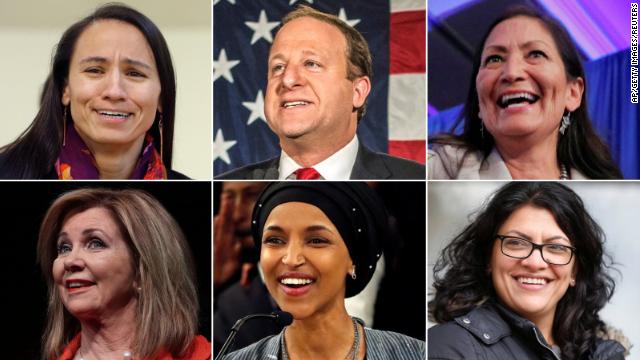 From a pair of Native American women to a Somali refugee to the first openly gay man elected governor, the 2018 midterm elections brought a series of history-making votes that marked major accomplishments for women and LGBT candidates.
Here's a rundown of the history made on Election Day:
You can read more historic first results here.
8:15 a.m. ET, November 7, 2018
Michael Bloomberg: Democratic wins show Americans "want Congress to stand up to" Trump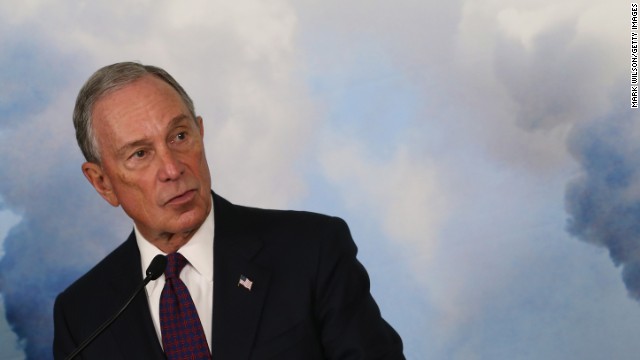 Former New York City Mayor Michael Bloomberg, a potential 2020 presidential contender, issued a statement celebrating Democrats' new majority in the US House of Representatives.
Bloomberg spent millions working to elect Democrats this election cycle.
Here's his statement:
"By winning the House, Democrats can now serve as a bulwark against a White House that has shown no respect for the rule of law -- and no interest in bringing the country together. The Democrats' gains demonstrate that the American people want Congress to stand up to a reckless, divisive president - and to work across the aisle to tackle tough issues. Millions of Americans poured their hearts into the campaign to retake the House - and I was proud to be a part of the effort. We can do better in America today, and we must start now."
7:57 a.m. ET, November 7, 2018
Here's what Democrats in Congress will do once they're in power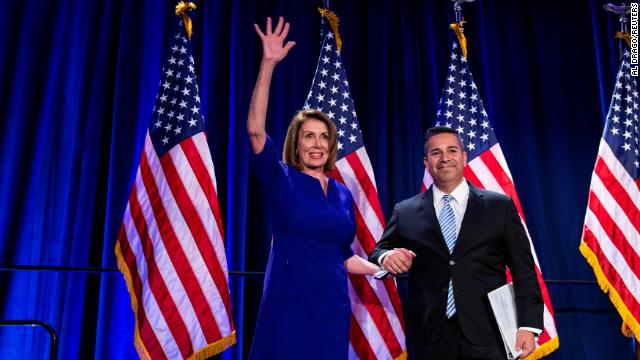 Before they even won control of US House of Representatives, Democrats were quietly preparing to hold the Trump administration accountable.
In more than a dozen interviews, CNN has learned that Democrats on virtually every committee in the House of Representatives are carefully positioning themselves to be ready in the event that they find themselves in the majority after the midterms.
But, sources say, it is a delicate balance. After nearly a decade in the minority and two years having limited power to pursue oversight in the Trump administration, Democrats need to be prepared. But leaders are encouraging members to use restraint and be mindful of the fact they haven't won the majority yet and pursuing oversight too aggressively could set the party back in 2020.
Staff level discussions are well underway about how Democratic-led committees would divide the work and tackle whole entire controversies that have roiled the Trump administration from questions about whether the President's family has profited from Trump's time in the White House to ethics questions surrounding Cabinet secretaries to the very policies like family separations along the southern border that have made headlines.
One Democratic leadership aide told CNN that at this point, the key role of leaders is to help each of the committees coordinate their efforts so that investigations are targeted and yield results, not just rhetoric.
But there's reason to be cautious: One person familiar with ongoing discussions said Democrats are well aware that attacking every corner of controversy in the Trump administration could backfire politically just before a presidential election and put Democrats on the wrong track to keep the majority. Already, Republicans are using the threat of Democratic investigations to get out their base.