Election Day in the US: The day after
3:25 p.m. ET, November 7, 2018
2:33 p.m. ET, November 7, 2018
Democrat Keith Ellison wins bid for Minnesota attorney general  
Democratic Rep. Keith Ellison won his bid to be Minnesota's next attorney general despite facing accusations of abuse.
With 100% of precincts reporting, Ellison captured about 49% of the vote to best his Republican rival Doug Wardlow, who raked in 45% of the vote, according to Minnesota's Secretary of State's Office.
Ellison announced in June that he would withdraw his bid for re-election to Congress and instead campaign for Minnesota's attorney general.
Some background: In August, the son of Ellison's former girlfriend Karen Monahan detailed allegations of physical abuse by the congressman in a Facebook post, saying that he discovered a video on his mother's computer in 2017 that allegedly showed Ellison attempting to drag Monahan off a bed while cursing at her.
Ellison denied the allegation and claimed that a video of the incident "does not exist because I never behaved in this way."
2:15 p.m. ET, November 7, 2018
Pelosi on becoming speaker of the House: "I think I'm the best person"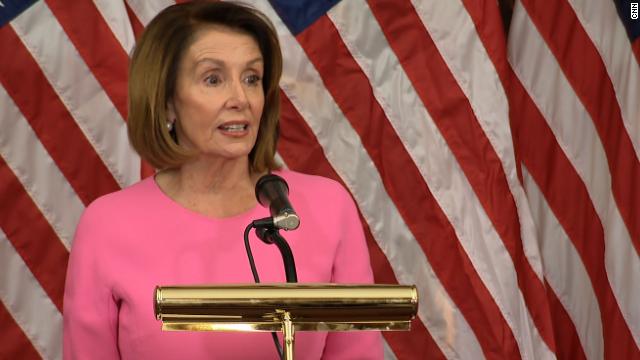 House Minority Leader Nancy Pelosi said she was confident she would be elected speaker, despite a number of incumbents and incoming freshmen saying they would oppose her.
Asked what her argument will be to these Democrats, Pelosi said: "I've answered this question."
"I heard the President say I deserve to be the speaker, I don't think anybody deserves anything. It's not about what you have done, it's about what you can do ... I think I'm the best person to go forward, to unify, to negotiate," she said.
Pelosi added: "I think I'm the best person. And I'm not going to answer any more questions on that subject."
After she boasted about the number of women who were elected, she was reminded that some of those women have said they won't support her.
"What I say to those women: Congratulations on your election," she said. "Welcome."
1:53 p.m. ET, November 7, 2018
Pelosi spoke with Paul Ryan this morning about winning — and losing
In addition to speaking to President Trump Tuesday night and Senate Majority Leader Mitch McConnell, House Minority Leader Nancy Pelosi said today in her press conference that she also spoke to House Speaker Paul Ryan.
During her call with Ryan, she quipped that they discussed "how it is to win and how it is not to win."
Pelosi, as she has said before, said she also sees bipartisan potential in lowering drug prices and investing in infrastructure.
1:53 p.m. ET, November 7, 2018
Pelosi pledges Democrats will get to work on their "for the people" agenda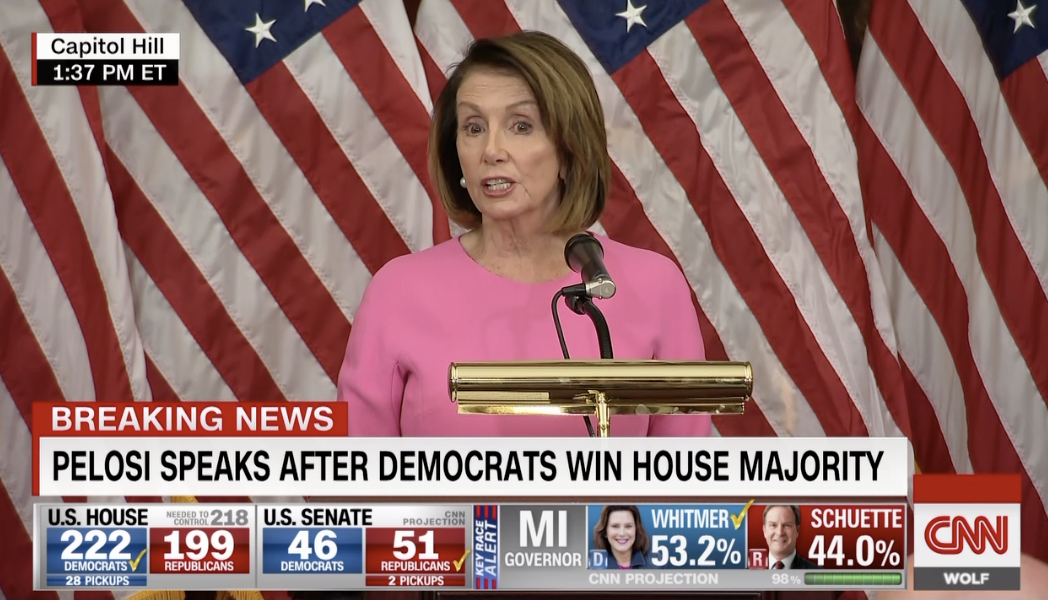 House Minority Leader Nancy Pelosi, speaking at a news conference moments after Trump's, laid out the Democrats' goals and plans for their House takeover.
"Democrats pledge again a new majority, our 'for the people' agenda," she said, that will focus on:
Lower health care costs
Lower prescription drugs
Bigger paychecks
Building infrastructure
Cleaning up corruption
Bipartisanship
The American people, she said, voted for change and will get it.
"Voters delivered a resounding verdict against congressional Republicans' attacks on Medicare and Medicaid and the Affordable Care Act and people with pre-existing conditions in districts everywhere in America," she said.
Pelosi added: "They went in a new direction... a House that will work to make progress in the lives of America's families and seniors."
She did not, notably, criticize President Trump.
1:48 p.m. ET, November 7, 2018
House Democratic Whip Steny Hoyer will run for majority leader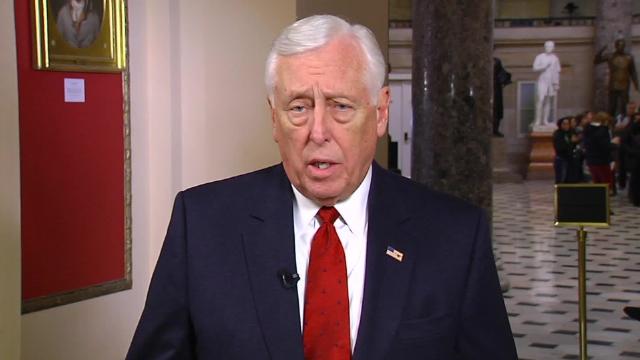 In an expected announcement, Rep. Steny Hoyer said he will make a bid for House majority leader.
Hoyer, a Democrat from Maryland who currently serves as his party's whip, announced his intent in a statement:
"I've spoken to many of my Democratic colleagues, and I appreciate the support I've received from every part of our Caucus for returning to my position as Majority Leader. In the next Congress, our Caucus must be united in our efforts to clean up government corruption, expand economic opportunity to all Americans, and bring down health care costs. We will need to listen to the ideas and views of all our Members. As Majority Leader, I will work with my colleagues to make progress for the American people."
1:33 p.m. ET, November 7, 2018
Happening now: Nancy Pelosi speaks after Dems win the House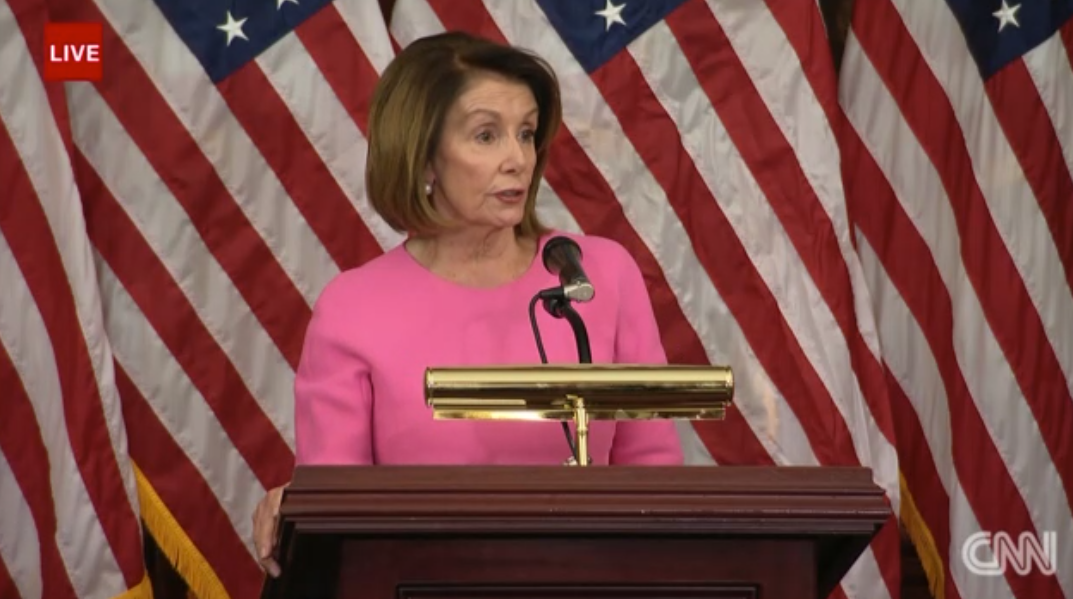 House Minority Leader Nancy Pelosi is holding a news conference, a day after Democrats' regained control of the House of Representatives.